Columbia Pre-College Programs
High school students from all over the world participate in the Columbia Pre-College Programs throughout the summer. This is to engage in experimental coursework and community service activities in order to better prepare themselves for the transition to college life. This extremely competitive program is available to academically outstanding high school students who will soon be entering grades 9–12 or their first year of college.
Participating in the Columbia pre-college programs will not only position you at the front of your class but also in your future profession. Programs offered by Columbia University for high school students are educational initiatives meant to assist students in determining the most appropriate way for them to proceed with their studies after high school.
What do pre-college programs mean?
What do pre-college programs mean? High school students have the opportunity to pack their bags and get a taste of higher education through pre-college programs. These programs give students the chance to participate in higher education for a few weeks before they enter college. The duration of time spent participating in these programs ranges anywhere from one week to seven weeks.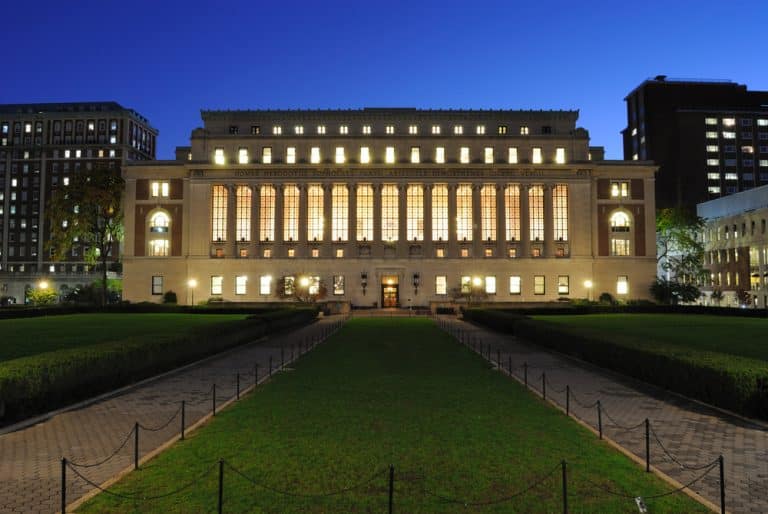 By taking part in a pre-college summer program, you will have the opportunity to sample college-level coursework, engage in campus community activities, investigate on-campus living options, and more generally visualize yourself as a student at the host institution.
Because not all colleges and universities offer summer programs, you should start the application process by researching your alternatives based on location, cost, and the availability of classes. Although there are certain colleges that provide these programs at no cost, the majority of them cost thousands of dollars. In addition to this, not everyone is qualified to get financial assistance.
At Columbia University, there are a lot of different ways that high school students can get a head start on their future jobs by gaining experience in the field they are interested in. You need to make the most of the Columbia pre-college programs if you want to stay one step ahead of the competition.
What are the pre-college programs at Columbia?
What are the pre-college programs at Columbia? Even though admission to most Columbia pre-college programs is competitive, the only condition is that applicants be high school students who are currently enrolled in grades eight through twelve and show a clear demonstration of a desire to learn. Records of any vaccinations must also be provided in order to participate in on-campus programs.
Here are the following Columbia pre-college programs open to high school students:
Summer Immersion: New York City
Students entering their senior year of high school have the opportunity to spend the summer living in New York City thanks to this program. The curriculum provides instruction in over 70 distinct fields, including architecture, the arts, biology, business, creative writing, and legal studies, among others, over the course of three weeks.
There is also the option of taking courses that last only one week, and students can choose from a wide range of topics.
Independent thought, critical thinking, and creative thinking are all promoted in the classroom. The ability to think clearly and precisely about the difficult and intricate subject matter is one of the goals that instructors strive to instill in their students.
Students become ready for the academic rigors of university life by participating in activities such as seminars, workshops, and lectures. These types of events help students prepare for the college application process.
Students have the opportunity to participate in a wide range of everyday activities, including college preparation seminars, field trips throughout the city, community-building activities, health and wellness programming, and lectures given by our distinguished teachers.
Online Summer Immersion Programs
The High School Online Immersion Program offered by Columbia University is not just about the information that you learn inside of the classroom; rather, it is also about the information that you learn outside of the classroom as well as the connections that you make with your fellow students, faculty, and staff.
Students are encouraged to get engaged in activities that will help them feel more a part of the program community and make the most of their time spent at Columbia.
Students who participate in the High School Summer Immersion Program at Columbia University should come away from their time with us having gained valuable knowledge and perspectives, according to the goals of the program. In order to assist in the growth of each individual student, we have developed a thoughtful program of extracurricular activities.
Students will be able to identify personal values that will serve as guiding principles for decision-making during the process of applying to colleges;
Students will acquire skills that will contribute to their achievement in further education.
Students will have a deeper understanding of the various professional avenues and career paths that are available to them.
Students will recognize, appreciate, and cherish diverse experiences, beliefs, backgrounds, and identities.
Students will develop skills necessary for leadership in a varied world.
Students will develop abilities relevant to leadership in a diverse world.
Academic Year Immersion Program
During the course of ten weeks of this one of Columbia pre-college programs, participants in this online program complete courses and participate in community activities on weekends. Because of the rigorous admissions process, you will need to have an outstanding academic record in order to be considered.
In consideration of their overall duties, students choose between one and four classes each semester to participate in an in-depth investigation of a variety of subject matters. Ivy League education can now be obtained by bright, high-achieving students from the comfort of their own homes thanks to Columbia University's successful online program.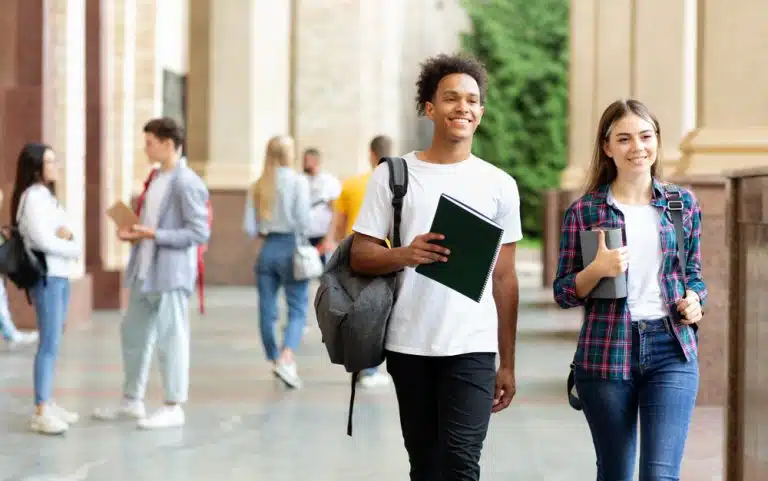 Students have the option of selecting classes that meet once per weekend for a total of two hours, either on Saturdays or Sundays, and take place in the morning, afternoon, or evening.
Students will receive a letter of evaluation as well as a Columbia Certificate of Completion if they participate in this program, which is an excellent opportunity to get them ready for college and make connections.
College Edge Program
High school students who are exceptional in their academic pursuits can apply to take classes at Columbia University alongside college students and get full college credit. College Edge is a face-to-face, commuter program that is held on the Morningside campus of Columbia University.
Students in grades 11 and 12 have the incredible chance to get a head start on their education by enrolling in college classes and earning college credits through a program called College Edge. Students from both the United States and other countries can participate in this program provided they have a grade point average of at least 3.3 and have completed at least one online course.
College Edge students are required to seek special authorization from their College Edge advisor in order to register for higher-level classes (courses numbered 3000 and above). In most cases, College Edge students enroll in classes numbered 1000–2999. (3000 and above).
In addition, students enrolled in College Edge are not permitted to take graduate-level classes, workshops, or seminars. Courses that are only available to students enrolled in College Edge include those that are provided by Barnard College and the Columbia CORE office.
The Columbia Climate School in the Green Mountains
The Columbia Climate School in the Green Mountains is one of the campus-based columbia pre-college programs that lasts for two weeks and is designed for high school students in Castleton, Vermont. The goal of the program is to inspire students to take action, have an impact, and effect change in response to the warming of our planet.
During your time in this program, you will study themes such as environmental justice, the science of climate change, sustainability science, community impact, and climate impact while being immersed in the natural environment.
Learn about cutting-edge innovations in action while engaging in conversation with experts from the Columbia University Climate School. Get to know other students who share your interests, work on projects together, and form collaborations, all while drawing on the aggregate power of the group.
Students from all over the university can pursue their individual areas of interest and attain the appropriate degree of climate knowledge thanks to the Columbia Climate School.
In the areas of environmental studies, sustainable development, and climate, Columbia University provides students with a wide variety of opportunities to pursue undergraduate degrees, postbaccalaureate degrees, master's degrees, doctoral degrees, and certificate programs.
These educational options constitute one of the most comprehensive and diverse collections of environmental education programs found anywhere in the world.
Columbia Engineering High School Coding Academy
A study that was conducted by Google and Gallup found that nearly half of the principals who responded to the survey and stated that their schools offer opportunities for learning computer science also stated that the material does not include programming or coding, which is an essential component of computer science.
The goal of the Coding Academy at Columbia Engineering High School was to provide pupils with the fundamental coding, critical thinking, and problem-solving abilities that are important in today's digital environment.
Students will investigate in-demand browser-based technologies such as HTML5, CSS3, JavaScript, and jQuery as part of this program's rigorous and interesting curriculum.
Students will gain more from studying through hands-on experience with a high level of support. Students have the opportunity to ask questions, easily obtain assistance from teaching personnel, and work together with their classmates within the context of a virtual classroom setting.
In order for students to demonstrate their level of achievement, Columbia Engineering will award each student with a participation certificate and have them construct sample portfolio items. Students will be required to study on a part-time basis, attending live, interactive classes three days per week from the convenience of their own homes or any other location of their choosing.
In addition, students will acquire vital life skills that are transferable to future situations, such as critical thinking, problem-solving, successful teamwork, and communication.
Columbia Scholastic Press Association
CSPA is an international student press association that was established in 1925. Its primary objective is to bring together student journalists and faculty advisers at schools and colleges all over the world by means of educational conferences, idea exchanges, textbooks, critiques, and award programs.
High school students are welcome to participate in this online program that lasts for five days and provides instruction in areas such as editing, writing, design, and administration in the fields of media and communications.
Students will be able to choose from a variety of courses, such as editorial leadership, newspaper reporting and writing, design concepts, and news redesign. Each of these courses will provide students with opportunities for personal feedback and networking.
Are pre-college programs worth it?
Are pre-college programs worth it? Columbia pre-college programs are well worth your time if you are a high school student who places a high value on learning, making relationships that will last a lifetime, gaining skills through training, and taking part in a student experience that is truly one of a kind. You will be ready for college, and the teachers you have will be among the best in the world.
After you have finished your Columbia pre-college programs, you will have the opportunity to investigate the numerous majors and departments at Columbia University to which you might choose to apply for college.
These programs can help you shape your career by providing you with courses and necessary academic credits that can be applied toward the completion of your college degree and look excellent on your application to colleges and universities.
When students enter their first year of college with a general concept of the academic field and degree program they intend to study, it makes the process of graduating from college a great deal simpler for them. You should seriously consider enrolling in a degree program that complements the education, experience, and expertise that you gained in the program that you completed before college.
Because submitting a college application can be challenging, high school students who are considering attending university may find that participating in pre-college programs is an investment in their education that is well worth the return.
It provides a one-of-a-kind opportunity for them to make the most of their summer break by broadening their viewpoint on higher education and crafting their own personal narrative in the process.
Students who participate in Columbia pre-college programs are provided with an environment that is both enriching and low-pressure, allowing them to find new interests, create connections, and develop beyond their expectations.
Want to learn more about the Columbia pre-college programs? You've come to the right place. At AdmissionSight, we have over 10 years of experience guiding students through the competitive admissions process.
AdmissionSight can help you put your best foot forward when applying to college. Contact us today for more information on our services.