Duke Deadlines
What are the current Duke deadlines for admission? The admissions committee at Duke reads through a number of the documents that are included in each applicant's file as part of the review process. Your academic and personal interests, the things you've accomplished, as well as your one-of-a-kind experiences, perspectives, and background are all taken into consideration as part of the holistic approach that Duke takes to admissions.
Students can choose to apply to Duke using either the early decision or the regular decision process. Those who participate in the early decision program and are offered admission to Duke are required to make the decision to attend the university. Those whose applications are not successful may have their admissions request either denied or postponed.
Applicants who have their admissions requests deferred will be included in the regular decision pool for consideration, but they will be released from any contractual obligation to attend Duke. Based on the Duke deadlines, applicants for early decision are required to submit all materials by the end of November and will be notified of the Duke deadlines, which is in the middle of December.
Students who meet the prerequisites of both schools are eligible to submit applications to any other colleges of their choosing through regular, rolling, or early admissions programs. Students are not permitted to submit applications to more than one binding program at the same time. In addition, Duke requires students who apply to the university to not only honor the terms of their binding agreement with the university if they are admitted but also to honor agreements with restrictive early action schools.
You may also apply through the regular decision process, which refers to the typical method that students use to submit their applications. The students have until the month of January (or December for priority consideration for alumni interviews). Based on the Duke deadlines, late in March or early April is when applicants who were considered using the regular decision process are notified. The deadlines for the 2022-2023 admission cycle are listed below, in chronological order.
Early Decision – November 1
Mid-August
COMMON APPLICATION or COALITION APPLICATION made available.
November 1
Form for Making an Application Regarding Early Decision
The Agreement Regarding an Early Decision
Diploma or Transcript from High School (will accept through November 20)
First Quarter Grades (will accept through November 20 or when your first term ends)
Report from Secondary School Along with a Recommendation from the Counselor (will accept through November 20)
Two Recommendations from Instructors (will accept through November 20)
Scores on Either the SAT or the ACT (optional, last day to take standardized tests is November 6)
Arts Supplement (optional)
Applications for Financial Assistance
November 15
Additional Financial Aid Documents (like your taxes)
Mid-December
Regular Decision – January 3
Mid-August
COMMON APPLICATION or COALITION APPLICATION made available
December 20
The Application Deadline (for the student portion only) for Priority Consideration for Alumni Interviews
January 3
Application for Regular Decision
Diploma or Transcript from High School
Report from Secondary School Along with a Recommendation from the Counselor
Two Recommendations from Instructors
Scores on Either the SAT or the ACT (optional, standardized tests must be taken by January 31)
Arts Supplement (optional)
February 1
February 15
Midyear Grade Report (or as soon as first marking period grades are available)
In the latter part of March or the first week of April
Publication of decisions
Transfer Students – March 15
Mid-August
COMMON APPLICATION or COALITION APPLICATION made available.
March 15
The Form for Requesting a Transfer Admission
Diploma or Transcript from High School
College Transcript
Report for School
Two Recommendations from Instructors (At least one recommendation must be from a college instructor.)
Financial Aid Forms
March 20
Scores on the Scholastic Aptitude Test (SAT) and/or the American College Testing Program (ACT) (Optional; the deadline for the SAT Reasoning Test is December 1) Applicants for transfer are exempt from the requirement that they submit SAT Subject Tests.
Arts Supplement (optional)
Mid-May
Decisions Have Been Made Public
May-June
Final College Transcript (upon completion of final college term)
June 5
Does everyone get Duke Interview?
Does everyone get Duke Interview? Every single student who applies to Duke for early decision or regular decision is granted an interview unless the student specifically states that they do not wish to participate in the interview process. The admissions process at Duke includes alumni interviews, but participation in them is voluntary. When your application has been received, you will be matched with a local alumni interviewer on a first-come, first-served basis. This will occur after you have submitted your application.
There is no opportunity for an applicant to have an on-campus, evaluative interview with a Duke admissions officer during the interview process. Interviews typically last between 30 and 60 minutes. In the end, not every student is given the opportunity to participate in an interview; those students who are not granted this chance are given the opportunity to include an additional recommendation along with their application.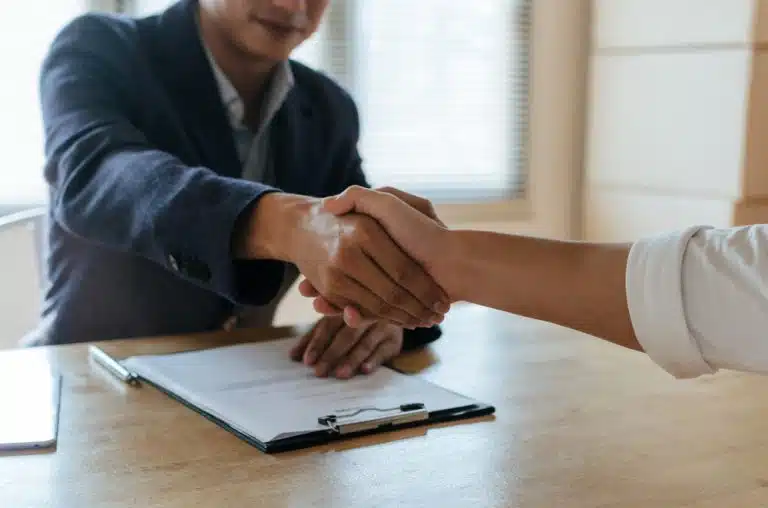 Because admissions officers truly are interested in getting to know the applicant, Duke University provides the opportunity for a large number of prospective students to participate in alumni interviews. Take advantage of the fact that Duke is interested in getting to know you as a person because they care about you and want to get to know you.
There are some educational institutions that will "strongly recommend" interviews but will not actually require them… To summarize, the fact that an interview has been offered to you is not necessarily a reliable indicator of the progression of your application. In addition, interviews will play a significant role in the decision-making process for your admissions very infrequently.
Is the SAT required for admission to Duke in 2022?
Is the SAT required for admission to Duke in 2022? Prior to the admissions cycle for the academic year 2020-21, Duke required all candidates to submit either their SAT or ACT scores as part of their application. Due to the difficulties in obtaining access to standardized testing as a result of COVID-19, Duke University has decided to waive the requirement for prospective students to take standardized tests in the application process for the academic year 2020-2021.
Due to the unpredictability of testing availability in 2021 and the ongoing disruptions caused by COVID-19, the administrators at Duke have made the decision to continue the test-optional policy for one more academic year. Both first-year applicants and transfer applicants for the 2021-2022 school year will have the option of choosing whether or not to have their test scores taken into consideration.
Students who are unable to submit their SAT or ACT scores or who choose not to do so will not be penalized in our consideration of their applications. The holistic review that is used by Duke has always considered the SAT or ACT scores to be only one factor in our multifaceted evaluation process.
Other factors that are taken into consideration include the student's coursework and performance in secondary school, letters of recommendation, meaningful involvement, and personal essays. They will continue to evaluate the potential role that standardized tests will play in the future of the admissions process, particularly with regard to the impact that these tests will have on our capacity to recruit and enroll students who come from historically underrepresented backgrounds.
If a student chooses to include their SAT or ACT scores as part of their application to Duke, the university will continue to take those scores into consideration. As in the past, self-reported scores will continue to be accepted for the purposes of evaluating an application. However, scores sent from testing agencies will be required only from students enrolling at Duke.
Students who are not native English speakers and students who are not currently enrolled in English-language curricula but who wish to demonstrate further evidence of their English proficiency will be encouraged to take English proficiency tests such as the DET, IELTS, PTE, and TOEFL. These tests will continue to be recommended by Duke.
What GPA is Required for Duke?
What GPA is required for Duke? There are many schools that require a minimum GPA, but in most cases, this is just the bare minimum that must be met in order to submit an application without it being immediately rejected.
The grade point average that really matters is the minimum GPA required to have a chance of getting into the school. In order to determine this, we look at the overall average grade point average of the school's current student body. The average grade point average at Duke University is 4.13, according to data provided by applicants themselves. However, Duke University does not publish data regarding the GPA of admitted students.
Duke University requires that you have an unweighted grade point average of 4.13, which places you at the top of your class. In order to compete with other applicants, you will need to have nearly perfect grades in all of your classes. In addition, you must demonstrate that you are capable of easily handling the academic rigors of college by enrolling in challenging classes such as Advanced Placement or International Baccalaureate programs.
It will be difficult for you to improve your grade point average in time for college applications if you are currently junior or senior. If your grade point average is 4.13 or lower, you will need a higher score on either the SAT or the ACT in order to compensate for it. Because of this, you will have an easier time competing successfully against other applicants who have higher GPAs than you do.
What SAT score is required for Duke?
What SAT score is required for Duke? In the year 2021, many students will choose to take advantage of the test-optional policy and will not send in their scores from either the SAT or the ACT. If you believe that including your score will make your application stand out from the crowd, you should include it.
The following is the range of SAT scores received by the middle fifty percent of accepted students at Duke University over the past three years:
| | |
| --- | --- |
| Year | SAT Score Range |
| 2021 | 1510-1570 |
| 2020 | 1500-1570 |
| 2019 | 1500-1560 |
The average SAT score of accepted students at Duke University ranges from 1500 to 1570, with 25 percent of the student body having scores below 1500 and 25 percent having scores above 1570.
This is a section-by-section breakdown of the SAT scores needed to get into the middle 50% of accepted applicants at Duke University in the year 2021.
| | | | |
| --- | --- | --- | --- |
| SAT Section | Average Score (50th Percentile) | 25th Percentile | 75th Percentile |
| SAT Math | 770 | 740 | 800 |
| SAT Reading + Writing | 740 | 710 | 770 |
| SAT Composite | 1510 | 1450 | 1570 |
If you wanted to get into Duke University, having a score of 1570 would put you well above average while having a score of less than 1510 would put you below the average score of accepted students.
What kind of students does Duke look for?
What kind of students does Duke look for? Duke, is a reputable academic institution. Students who have the potential to make a difference both during their time in Durham and after they have graduated. In the same vein as the other Ivy League schools, Duke University seeks out outstanding students who are experts in their fields rather than students who are well-rounded. The requirements for admission to Duke are extremely competitive, which means that the university looks for applicants who will graduate in the top two percent of their class.
In addition to having an outstanding track record academically, Duke University seeks out prospective students who possess certain qualities that will contribute to the school's advancement of its mission, vision, and values. Although Duke is not known for deviating from its official requirements, the university does still place a significant amount of importance on the morality and ethics of its students in addition to the academic success of those students.
The admissions process at Duke places a significant amount of emphasis on selecting students who have the potential to become the next great leaders in their respective communities and careers. However, leadership skills on their own are not sufficient for a student applicant to Duke. A strong leader at Duke must be able to support their peers and classmates while always maintaining good leadership values. This is a requirement for the position.
Openness to new ideas and investigation
Curiosity is at the forefront of Duke University's approach to its research endeavors. In order for Duke University to achieve this part of its mission, it is necessary for the university's students to conduct their research with the mindset that they are willing to ask challenging questions and are prepared for unexpected results. In addition, Duke places a high value on research that is carried out using creative and even occasionally unorthodox approaches.
Collaboration
The concept of collaboration is deeply ingrained in the academic culture at Duke University, as it is at many other research universities. Because group work and activities in the classroom make up a significant portion of their curriculum, the school seeks students who are capable of functioning effectively in collaborative settings.
A global perspective on the potential for change
The use of Duke University's research to catalyze transformation on regional, national, and international scales is one of the institution's highest priorities. They frequently share their research with researchers in other parts of the world for the purpose of collaboration because they have a soft spot in their hearts for global causes.
Admissions Chances
How can I improve my admissions chances to Duke?  The majority of students who are accepted into Duke University have grade point averages of A and scores on standardized tests that are significantly higher than average. Having said that, you should be aware that even students with perfect grades (4.0 GPA) and exceptional scores on standardized tests can be denied admission to Duke. Even if your grades and test scores are at the level necessary for admission, you should still consider an extremely competitive school like Duke to be a "reach school" due to the reasons stated above.
Bear in mind that Duke takes a holistic approach to selecting students for enrollment. The admissions staff at Duke University is looking for students who will bring more to the campus than just high grades and scores on standardized tests. Your application can be strengthened in a number of ways, including by having a compelling essay for the Common Application and/or supplemental essays, having glowing letters of recommendation, and having a compelling alumni interview, and of course, the university will be looking for meaningful extracurricular activities.
You can also improve your chances of getting into the university by highlighting your genuine artistic talent in an artistic supplement and by applying early decision to the university (however, you should only do this if you are one hundred percent certain that Duke is your top-choice school).
If you need help putting the finishing touches on your early applications, or want some advice on whether or not applying Early Decision or an Early Action is a good option for you, at AdmissionSight, we have over 10 years of experience guiding students through the competitive admissions process, including our athletic recruitment program.
AdmissionSight can help you put your best foot forward when applying to college this fall. Contact us today for more information on our services.