Duke Diversity Statistics
What is the current Duke diversity statistics? Attending Duke University, also known simply as Duke, would be the fulfillment of a student's lifelong dream. This private research university in Durham, North Carolina, United States is known for its commitment to research and is frequently compared to the colleges that are members of the Ivy League. Duke University began in 1836 as a Quaker and Methodist seminary and has since developed into one of the most prestigious educational institutions in the United States.
Duke diversity statistics show that the QS World University Rankings 2022 placed Duke University at position No. 52, while the CWTS Leiden Ranking 2021 placed it at position No. 56, the Times World University Rankings 2022 placed it at position No. 23, and the Shanghai Jiao Tong Ranking 2021 placed it at position No. 32.
The rankings of Duke University reflect its commitment to developing resources and providing a superior liberal education, which is in line with the university's mission statement, which states that it will provide genuine leadership in the educational world.
At Duke University, Duke diversity statistics show that there are a total of 16,172 students, consisting of 6,717 undergraduate students and 9,455 graduate students. There are 7,657 male students and 8,515 female students at this institution, with 15,352 full-time students and 820 part-time students. The gender distribution of the students is as follows: There are a total of 2,997 students who have enrolled in the online program only at Duke University, which provides the opportunity for distance learning in the form of an online degree program.
The gender breakdown of Duke University's student body is 47.35 percent male (7,657 students) and 52.65 percent female. The university has a total enrollment of 16,172 students (8,515 students). At Duke University, there are 3,315 male students and 3,402 female students enrolled in the undergraduate program, and there are 4,342 male students and 5,113 female students enrolled in the graduate program.
Distribution of Students Based on Gender
| | | | |
| --- | --- | --- | --- |
| | Total | Men | Women |
| Total | 16,172 | 7,657 | 8,515 |
| Undergraduate | 6,717 | 3,315 | 3,402 |
| Graduate | 9,455 | 4,342 | 5,113 |
| Full-time | 15,352 | 7,343 | 8,009 |
| Part-time | 820 | 314 | 506 |
There are 15,352 full-time students and 820 part-time students enrolled at Duke University. There are currently 6,572 students enrolled in an undergraduate program who are attending classes on a full-time basis, while 145 students are enrolled in the same program on a part-time basis. There are 8,780 students enrolled in graduate school as full-time students and 675 as part-time students.
| | | | |
| --- | --- | --- | --- |
| | Total | Full-time | Part-time |
| Total | 16,172 | 15,352 | 820 |
| Undergraduate | 6,717 | 6,572 | 145 |
| Graduate | 9,455 | 8,780 | 675 |
| Men | 7,657 | 7,343 | 314 |
| Women | 8,515 | 8,009 | 506 |
Distribution According to Race and Ethnicity
Duke diversity statistics show that there are 55 American Indian or Native American students, 7,106 White students, 1,175 Black or African American students, 2,284 Asian students, 1,211 Hispanic students, 10 Native Hawaiian or other Pacific Islander students, and 590 students of other races enrolled at Duke University.
| | | | |
| --- | --- | --- | --- |
| | Total | Men | Women |
| Total | 16,172 | 7,657 | 8,515 |
| Native American | 55 | 23 | 32 |
| Asian | 2,284 | 1,141 | 1,143 |
| African American | 1,175 | 463 | 712 |
| Hispanic | 1,211 | 531 | 680 |
| Native Hawaiian or Other Pacific Islander | 10 | 4 | 6 |
| White | 7,106 | 3,255 | 3,851 |
| Two More | 685 | 274 | 411 |
| Race Un-Known | 692 | 316 | 376 |
Where do most Duke Students come from?
Where do most Duke students come from?  As shown by the Duke diversity statistics, the majority of Duke University's students do not hail from the state in which the university is located (83.53 percent), and 9.63 percent are international students.
The undergraduate student body is comprised of students from 46 different states (may include Washington D.C.). The majority of Duke University students who currently reside in the United States hail from the state of North Carolina. The variety of student locations is significantly higher than average.
| | | |
| --- | --- | --- |
| State | Number of Students | Percent |
| North Carolina | 207 | 13.42% |
| California | 167 | 10.83% |
| New York | 151 | 9.79% |
| Florida | 125 | 8.11% |
| Texas | 96 | 6.23% |
| Virginia | 81 | 5.25% |
| New Jersey | 79 | 5.12% |
| Maryland | 58 | 3.76% |
| Rhode Island | 55 | 3.57% |
| Georgia | 47 | 3.05% |
International Student
Students from countries other than the United States have a high rate of success at Duke University. The presence of international students on campus results in an increase in the variety of available choices, points of view, and areas of expertise, which contributes to the existing variety of ways of thinking on campus. As a result of the increasing globalization of the economy, interaction with students hailing from a variety of nations has become an essential component of the higher education system.
According to the findings of an analysis of data from student visa applications, there were as many as 1,159,798 international students who entered the United States in 2019 to attend colleges and universities here. Approximately 3,584 international students were drawn to Duke University from this vast and varied pool of applicants from around the world.
On the Duke campus, there are people from at least fifty different countries. China, India, and South Korea have on-campus communities representing their countries that are the largest.
According to recent reports, Duke University is home to a total of 3,584 international students, of which 664 are enrolled in undergraduate programs. This is out of a total enrollment of 16,606 students, of which there are 6,682 students enrolled in the undergraduate program.
It is estimated that approximately 21.6 percent of Duke's student body is comprised of students from other countries. The proportion of students on campus who are from outside the country has increased at a rate that is equivalent to an average increase of 8.0 percent over the past few years. With an estimated total of 1,686 students, China is the country that has made the greatest contribution to this growth.
What Majors are Duke Known for?
What majors are Duke known for? The year 1838 marked the founding of the private, non-profit institution that is now known as Duke University. This prestigious private research institution is consistently ranked among the top ten universities in the United States and is well-known for the excellent programs that lead to a variety of degrees at all levels of education, including undergraduate, graduate, and professional.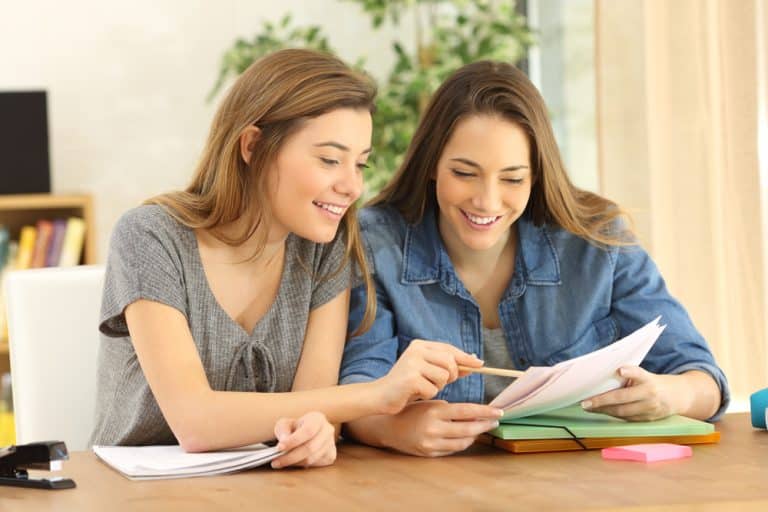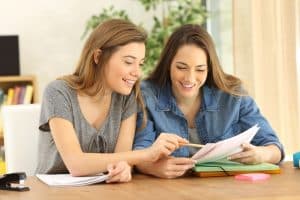 The Bachelor of Arts degree at Duke University can be earned in one of 71 available concentrations. Every program is conducted at the location itself. The following is a list of the top 10 majors that can be pursued at Duke University.
Bioengineering and Biomedical Science
Due to the fact that Duke University is recognized as one of the institutions that place the most emphasis on research, it is a leader in the fields of bioengineering and biomedical science. The university's Department of Biomedical Engineering works closely with Duke Medicine Clinical to provide students with one of the most comprehensive educational opportunities available in this area.
In the pursuit of bettering human health through research, members of the Duke BME faculty are actively engaged in a wide variety of projects. These projects range from the development of the world's first real-time, three-dimensional ultrasound diagnostic system to the creation of the first engineered blood vessels.
Biology
At each and every level, Duke University provides a comprehensive biology curriculum. At the baccalaureate level, the program is intended to broaden the range of options available to students by providing them with the foundational knowledge necessary for pursuing careers in areas such as biological research, medicine, health care, business, and education.
A degree in biology will provide you with an in-depth understanding of nature, with all of its mind-boggling mechanisms and practical applications, ranging from the fundamentals of human physiology to the equilibrium of ecosystems. This will allow you to appreciate the natural world in all of its wondrous complexity.
Learn how to think like a scientist, travel to some of the most beautiful places in the world, and gain hands-on experience with cutting-edge laboratory techniques all while working closely with some of the most accomplished researchers in the field.
Duke's graduates go on to have prosperous careers in the fields of biological research, health professions, business, law, and education, working in the private sector as well as for government agencies. We are looking forward to meeting you and assisting you in discovering the vast array of opportunities that a degree in Biology can open up for you.
Computer Science
At Duke University, Computer Science is consistently the major that results in the highest number of graduates, despite not being the most popular major there. Students at Duke University have the opportunity to gain research and internship experience in a variety of economic sectors, which is particularly relevant given the continued expansion of this field.
Economics
At Duke University, the Department of Economics is both the largest and most prominent. Additionally, the program is widely considered to be among the very best in the United States. The economics department of the university focuses on econometrics, microeconomic theory, and macroeconomic theory, as well as applied economics. In addition, the department collaborates with renowned businesses in each of these subfields.
Electrical and Electronics Engineering
Duke University's Department of Electrical Engineering is currently ranked as the sixth best in the United States. The study of electronics, its applications, and electromagnetism can be made significantly more effective thanks to the excellent programs and state-of-the-art facilities provided by the university.
Mathematics and Statistics
Even though economics and computer science may be the most popular majors at Duke University, the university's mathematics department is widely regarded as being among the best in the United States. The program provides students with the opportunity to specialize in a wide range of areas, such as statistics, scientific computation, differential geometry and physics, applied mathematics, topology, and dynamic systems, amongst others.
Nursing
The nursing school at Duke University is one of the most prestigious in the state of Georgia, and it is known for the excellent nursing programs that it provides for students at all different levels. Students who enroll in one of the school's nursing programs will receive instruction on the duties, responsibilities, and roles that come with being a registered nurse.
Political Science
Standard political science degree programs are also available at Duke University. Students will learn how to think critically and independently through the program in political science, which will better prepare them for careers in government and non-government organizations, consulting, journalism, communications, polling firms, finance, and business management, among other fields.
Psychology
The state of Georgia has shown a lot of interest in the excellent psychology programs that Duke University has to offer. Students enrolled in the baccalaureate program have the opportunity to specialize in either clinical psychology, social psychology, or developmental psychology during their studies.
Public Policy
Demand for the public policy program at Duke University has skyrocketed in recent years as a direct result of the growing shortage of qualified political leaders and policymakers. The public policy programs offered by the university are interdisciplinary in nature and are intended to educate future generations of capable leaders.
What type of Student goes to Duke?
What type of student goes to Duke? The University of Virginia, also known as Duke, is a reputable academic institution that looks for students who have the potential to make a difference both during their time in Durham and after they have graduated.
In the same vein as the other Ivy League schools, Duke University seeks out outstanding students who are experts in their fields rather than students who are well-rounded. The requirements for admission to Duke are extremely competitive, which means that the university looks for applicants who will graduate in the top two percent of their class.
In addition to having an outstanding track record academically, Duke University seeks out prospective students who possess particular qualities that will contribute to the advancement of their mission, vision, and values. Although Duke is not known for deviating from its official requirements, the university does still place a significant amount of importance on the morality and ethics of its students in addition to the academic success of those students.
The admissions process at Duke places a significant amount of emphasis on selecting students who have the potential to become the next great leaders in their respective communities and careers. However, leadership skills on their own are not sufficient for a student applicant to Duke. A strong leader at Duke must be able to support their peers and classmates while always maintaining good leadership values. This is a requirement for the position.
Openness to new ideas and investigation
Curiosity is at the forefront of Duke University's approach to its research endeavors. In order for Duke University to achieve this part of its mission, it is necessary for the university's students to conduct their research with the mindset that they are willing to ask challenging questions and are prepared for unexpected results. In addition, Duke places a high value on research that is carried out using creative and even occasionally unorthodox approaches.
Collaboration
The concept of collaboration is deeply ingrained in the academic culture at Duke University, as it is at many other research universities. Because group work and activities in the classroom make up a significant portion of their curriculum, the school seeks students who are capable of functioning effectively in collaborative settings.
A global perspective on the potential for change
The use of Duke University's research to catalyze transformation on regional, national, and international scales is one of the institution's highest priorities. They frequently share their research with researchers in other parts of the world for the purpose of collaboration because they have a soft spot in their hearts for global causes.
Students who possess the aforementioned characteristics and are looking for a medium-sized university with an Ivy League atmosphere where athletic, artistic, and other unique talents are celebrated are likely to find what they are looking for in Duke.
The student population at Duke is an internationally diverse body of exceptionally talented, focused, driven, hardworking, intelligent, and competitive achievers who were admitted to Duke after lifelong preparation in academics, athletics or the arts, ethics, and earnest, dedicated, community service. In addition, students who were admitted
Duke Acceptance Rate
What is the current Duke acceptance rate? How many students submitted their resumes to Duke for consideration this year? 50 002, breaking the previous record set by the previous year by approximately 1 percent. Out of these applicants, 3,085 were ultimately successful in gaining admission through either Early Decision or Regular Decision (855 through Early Decision, 2,120 through Regular Decision, and 110 ED deferrals who got in this spring). The overall admission rate for Duke University's Class of 2026, on the other hand, did not establish a new standard.
6.2% of those who applied to Duke for the Class of 2026 were offered admission through either Early Decision or Regular Decision (21.3 percent of ED applicants and 4.6 percent of RD applicants). Also worthy of mention is the fact that Duke University accepted approximately 200 additional students this year in comparison to the previous year.
To what end? Because the previous year, there were approximately 160 fewer seats available at the institution as a result of students who had been admitted to the Class of 2024 but had chosen to take gap years instead. The effects of the pandemic trickle down to lower levels.
If you need help putting the finishing touches on your early applications, or want some advice on whether or not applying Early Decision or an Early Action is a good option for you, at AdmissionSight, we have over 10 years of experience guiding students through the competitive admissions process, including our athletic recruitment program.
AdmissionSight can help you put your best foot forward when applying to college this fall. Contact us today for more information on our services.