Duke Waitlist for 2025
Students should be knowledgeable in understanding getting waitlisted to determine which is the correct decision and path to take if waitlisted.
Waitlists are primarily utilized by educational institutions to manage yield and class size. They have an idea of how many students they want to have in the class, and they admit a certain number of students that will end up being roughly the same as the class size. However, because they are unable to make an accurate prediction of yield, they sometimes use the waitlist to fill up the remaining spots in their class.
If you are told that you have been placed on a waiting list at a college like Duke University, it indicates that you are qualified to attend that institution; however, the college has already accepted all of the students it can accommodate. Applicants who have been accepted by the college have up until the decision deadline to either accept or reject the offer made by the college.
In general, colleges and universities wait to hear whether or not all of the accepted students will enroll. After the deadline for making a decision has passed, students who were placed on a waiting list may receive offers from the schools to which they applied.
On the other hand, it is difficult to estimate how many people on the waitlist will ultimately be accepted into the program by the school, especially on Duke waitlist for 2025. You will be required to decide whether you would like to remain on the waitlist or be removed from it. Find out if there are any prerequisites to meet to be placed on the waitlist before making a decision.
You may receive acceptance letters from additional colleges as the application process progresses; at that point, you will have the opportunity to select the educational establishment that is the most suitable for you.
Accepting Multiple Waitlist Offers
There's no legal harm in accepting multiple waitlist offers. However, you are required to physically accept or decline the waitlist offer presented by each school. You have anywhere from one to two weeks at the most to decline an offer that was pulled off the waitlist. Furthermore, there's no limit to how many colleges you can commit to (unless explicitly stated by a particular college as part of their admissions policy that their decision is binding or the like), but you can only be committed to one college at a time.
You're in between acceptance and rejection by being on Duke waitlist for 2025, so take action to pursue your top college but at the same time look for alternative colleges to attend.
How long does it take to hear back from the waitlist?
Being placed on Duke waitlist for 2025 since it is one of your top-choice schools is uniquely disheartening. You may feel like you're stuck in limbo, wondering how long it takes to hear back from the waitlist, what to plan for and whether to enroll elsewhere. While those questions can certainly be distracting, you need to stay focused on your college goals and continue making smart decisions that will help you achieve them.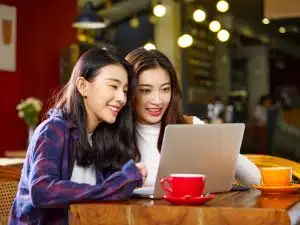 To help you set your Duke waitlist for 2025 timeline, start by contacting the admissions office at the school where you've been waitlisted to ask about their timeline for notifying students. It's perfectly acceptable to look on the college's website and/or to call or email and ask about their waitlist timeline.
It is typical for schools to make offers to waitlisted students by the end of May; however, there are instances in which the process can be delayed until as late as July or August.
After that, give the admissions office at the secondary school, in which you have enrolled for the following academic year, a call. Make the most of this opportunity to gather essential information regarding upcoming dates and due dates. These include the deadlines for registering for housing, orientation, meal plans, classes, special programs, and scholarships, as well as any deadlines for receiving a full or partial refund.
Although the dates for these deadlines are typically listed very clearly on the school's website or in a calendar that is included with your enrollment materials, it is always a good idea to double-check the deadlines with an admissions representative. You should be assertive when it comes to asking for the information that they require courteously. It's also not uncommon for students to decide something different at the very last minute. Colleges are used to dealing with situations like this, and they have procedures in place.
Consider how long you are willing to wait for a decision from Duke waitlist for 2025, as well as the potential consequences of your decision. The longer you student wait, the more likely it is that you will miss summer activities such as orientation, summer programs, or scheduling classes for the upcoming fall semester.
Determine the degree to which each aspect of your college experience is important to you and think about the sacrifices you would be willing to make to gain late admission to the school of your first choice.
Applicants who were placed on Duke waitlist for 2025 typically receive a response sometime after the May 1st deadline for graduating high school seniors to submit their deposit and confirm their attendance at the college. However, it is not unusual for decisions on waitlisted applicants to continue well into the summer. Because of this, you may be required to put down a deposit at another school while you wait to hear back from the school of your first choice about whether or not you will be admitted.
What is Duke's acceptance rate?
Learning the answer to "What is Duke's acceptance rate?" is also necessary to determine your chances of getting off the Duke waitlist for 2025. In the admissions cycle for the 2019-20 school year, Duke had an acceptance rate of 8.2 percent. In the academic year 2021-2022, Duke University received 49,555 applications for undergraduate admissions, which represents an increase of almost 25 percent from the previous year's total number of applications, resulting in an acceptance rate of only 5.8%, which was the lowest percentage in the school's entire history.
A total of 2,855 students have been offered admission into the university; this includes the 841 students who were granted admission in December as part of the Early Decision process.
When compared to the 39,717 undergraduate applications received the previous year, the number of applications received for the class of 2021 represents an increase of approximately 10,000 potential students.
Due to the COVID-19 pandemic, many high schools have switched to online learning, so the record-setting number of applications was received during an unusual application period. Travel restrictions have also been put into place. For the Class of 2025, Duke did not require applicants to submit standardized test scores as part of its application process. As a result, 44 percent of applicants did not provide their test scores.
Because just over one thousand prospective students have already decided to attend Duke either after taking a gap year or through the early decision process, there are only about seven hundred places left to be filled through the Regular Decision procedure.
The admissions policy at Duke University is known as "need-blind," which means that applicants are accepted regardless of their capacity to pay for college if they are a citizen or permanent residents of the United States. All admitted students who require financial assistance will have their full financial needs, as demonstrated, met by Duke University.
Seniors in high school have the option of applying to either the Trinity College of Arts and Sciences or the Pratt School of Engineering at the university. When compared to the previous year, the number of people applying to Trinity College increased by 28 percent, while the number of people applying to Pratt increased by 14 percent. On the other hand, the total number of international applications increased by 43%.
This year, Duke Kunshan University, which is located in the city of Kunshan in China, received a record number of applications from students located in other countries. In comparison to the roughly 900 applications received the previous year, the fourth undergraduate class at DKU received over 1,800 applications from students in over 100 different countries.
As we previously discussed, students who meet the admission requirements but do not currently have a spot in a particular college course are placed on waitlists, which can be similar to Duke waitlist for 2025. Why do colleges use waitlists to manage admissions? Because universities are aware that some of the students they admit will decline their offers of enrollment. If a greater number of prospective students decline enrollment than the college had anticipated, it will use its waitlist to locate additional applicants who meet the necessary criteria.
The process of enrolling students starts at the top of the waitlist and works its way down to the first available student. If you are the first person on Duke waitlist for 2025 and you meet the requirements, you will be enrolled in the class. If you do not meet the requirements, the system will move on to the following student. There are many possible explanations for why you do not qualify, it can be you do not satisfy the requirements necessary to sit in a reserved seat for that class; there are no empty seats in any of your associated sections, such as a discussion section; you are preventing people from registering because of a hold, or there's a time clash between the new class that you are taking and one of the other classes that you are taking.
How many students get off the waitlist at Duke?
There's no definite answer and reliable source to how many students get off the waitlist at Duke for the Class of 2025. On the other hand, students could be admitted off Duke waitlist for 2025 before May 2. Duke can be a few days early in giving their decision. However, it is not unheard of for them to send out offers as late as June sometimes. Read the following about understanding this subject:
You will only have a week to accept the invitation, so make sure not to miss it and figure out how you will choose whether or not to participate well in advance of the deadline. Think about going to check out the campus in advance, talking to people about it, etc.
You should be proud of yourself for getting on the Duke waitlist for 2025 because, in comparison to many other schools, Duke has a much higher rate of admitting students directly from the waitlist than they do overall (in recent years at least).
Getting off the Duke waitlist for 2025 is not that easy and it all depends on the college. Here at AdmissionSight, we wanted the students to give their all and be committed to the admissions process so that they won't regret anything in the end, whether they are accepted, rejected, waitlisted, or deferred.
If a school asks you to accept or reject their spot on their waitlist, you should do so as soon as possible using whatever method the school specifies. If a school asks you to accept or reject their spot on their waitlist, you should do so. It will help demonstrate that you continue to have an interest in their school. However, you should make certain that you give some thought to that choice before making it.
If you do decide to accept their waitlist spot, you should begin arranging any supplemental materials that the school may have asked them to send. These materials could include letters of recommendation, new test scores, grades from the spring semester, or a "waitlist letter" describing new developments in your academic and extracurricular life and your continued interest in the school. If you do decide to accept their waitlist spot, you should begin arranging any supplemental materials that the school may have asked you to send.
Larger universities that receive a larger number of waitlist applications, typically request less supplemental material from applicants. It wouldn't hurt to call or email the admissions office of the school to which you are applying and ask if they would accept a document that would improve your application, even if the school hasn't specifically asked for the document that would improve your application.
Unless the school has separate online forms or instructions for each of these components, all of these documents should be sent to the admissions committee in a single comprehensive package via postal mail or electronic mail.
Improve Your Application
If applicable to the college, you can improve your application through the following:
Determine any flaws in the application. You should begin to think about the areas of your initial application that could use improvement and how the additional materials you submitted for the waitlist could help compensate for those areas. If you contact the admissions committee directly or go through the guidance counselor of your school, the committee may be willing to discuss your weaknesses. However, the majority of the time, you will need to rely on your self-reflection in addition to the feedback you receive from a trusted teacher or school counselor.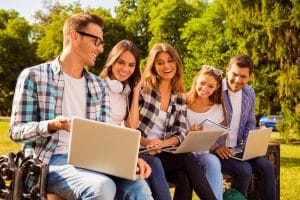 The most common reason for students to be placed on a waitlist is that their initial application did not paint a compelling picture of who they are and what they bring to the program. Other applicants may have accomplished this by telling actual stories from their personal lives in the Common Application personal statement — for example, writing about something that the majority of teenagers haven't experienced, or at least thought about in quite the same way — or by organizing their essay around some kind of memorable theme.
You can avoid being lost in the sea of applications that admissions officers have to sift through by providing a clear and compelling personal story that conveys to the college that you can bring something special to their student body. This will also prevent you from being forgotten about. If your initial application lacked a compelling narrative, you need to think of creative ways to address this in your waitlist letter if you were placed on the waitlist.
In addition, if you haven't already done so, you should inquire about the possibility of participating in an alumni interview. It can be of tremendous assistance in transforming you from a name on paper to a living, breathing individual in the eyes of those involved in the admissions process if they are allowed to meet you in person.
You must make it clear that you should not try to rewrite your statement or come up with an entirely new story about yourself. You now have the opportunity to tell a fresh anecdote or share a personal experience with the audience. Nobody on the admissions committee wants to have to deal with the hundreds of students who want a do-over on their Common Application essay.
There's also a chance that your rejection was due to something more cliched. Perhaps you were unable to demonstrate an intense commitment to some endeavor that spanned multiple years. In that case, you should consider what new developments or achievements you've made in one of the activities that you mentioned in your initial application, and list them in your waitlist letter. In addition, you should take into consideration how long you've been on the waitlist. (Even though a senior year can be a lot of fun, it's important to remember that you shouldn't slack off too much on your extracurricular activities.)
It's possible that you struggled the most in academics. If this is the case, you need to make sure that you have an excellent performance during the second semester, and you should also think about retaking the ACT or SAT. Be certain that the college you have been waitlisted at is willing to consider your new test scores if you decide to retake the exam.
Last but not least, you should ask any new recommenders to provide an update on your life since January and to address one of your weaknesses in your letter of recommendation. In the same way that the materials that you will submit are expected to improve upon the application in its entirety, the new materials that a recommender submits are expected to do the same.
If your academic performance was lacking, you should get a reference letter that speaks to your academic determination or improvement over time if this was the area in which you struggled. You need to find a reference who can vouch for your personal development and growth if the activity was an extracurricular one.
You also need to give careful consideration to the experiences, whether academic or extracurricular, that have been the most formative for you since you first submitted your application. Make a tally of important classes, leadership positions, newly acquired travel or community service experiences, as well as newly acquired awards and accomplishments. Take a step back and think about what the new aspects of your application say about your growth; then, discuss those aspects in the letter you send when you are placed on Duke waitlist for 2025.
Students frequently feel pressured to come up with creative ways to demonstrate their dedication to their dream school in addition to following the instructions that they have been given because they are afraid of being placed on Duke waitlist for 2025. These efforts can, unfortunately, be more detrimental to the applicants than they are beneficial, as they can displease or even creep out admissions committees.
Students who had been placed on a waiting list and had attempted to gain admission by garnering support from influential members wherein a select few even set up camp on college campuses and waited in ambush for admissions officers to conduct unannounced interviews with them. It should come as no surprise that the colleges were not impressed.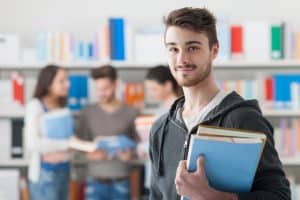 You should not inundate admissions committees with updates after an update, send an excessively long waitlist letter, camp out, or otherwise exert an excessive amount of pressure in any way.
In conclusion, whether you are waitlisted or deferred, you need to make sure that you have the proper characteristics colleges look for in their students to be considered for admittance.
If you require further expert assistance to enhance your application profile, AdmissionSight is always accessible to meet your admission requirements. Schedule an appointment with us and our team of professionals will guide you through each stage of the application process.