Extracurricular Activities at Harvard
Learning is at the heart of the college experience, but not all learning takes place in traditional lecture halls. The door to the classroom is not the end of one's educational journey. Participating in extracurricular activities at Harvard allows you to develop your existing skills and discover new areas of interest. Student activities are an essential component of the Harvard experience.
They supplement your academics while also providing opportunities for you to make new friends and learn more about yourself. They present one-of-a-kind opportunities for you to form relationships with your fellow students and acquire skills that will serve you well throughout your entire life. We will learn more about the ongoing extracurricular activities at Harvard available to students.
What is Harvard known for?
What is Harvard known for and where is it located?  Going to Harvard is a goal held by tens of thousands of schoolchildren in the United States as well as in other countries. The oldest institution of higher education in the United States, Harvard University was established in 1636 and is known as one of the most prestigious universities in the world. The application process to enter Harvard University is notoriously difficult and competitive.
Although it is challenging to gain entry into this prestigious Ivy League school, it is not impossible to do so with sufficient effort and commitment. If you want to attend Harvard University for your undergraduate education, you must begin your preparations at an early age while keeping in mind that the likelihood of being accepted there is low.
Graduates of Harvard University are widely regarded as being among the most accomplished academics and thinkers in the world, and many of them have gone on to accomplish great things, not only in their own lives but also in the wider world.
Cambridge, Massachusetts is home to the prestigious and private Harvard University, which is a member of the Ivy League. The city of Cambridge can be found in Middlesex County, to the north of Boston and just across the Charles River. Cambridge is included in the metropolitan area of Boston.
About one hundred thousand people call Cambridge, Massachusetts, their home, including the thousands of students who attend Harvard University and the highly esteemed Massachusetts Institute of Technology (MIT), which is located just southeast of Harvard on the north bank of the Charles River.
The city is home to a large number of world-famous museums, stunning historic structures, and the illustrious Harvard Yard, which is a large grassy area and one of the oldest places on campus. The city is also home to a diverse population. There is also Harvard Square, which is a bustling commercial district that is home to a variety of stores, restaurants, and cafes.
In case you were unaware, Harvard University consists of three campuses, which are as follows:
Cambridge is the name of the city that is home to the primary campus of Harvard University. It encompasses the majority of the administrative buildings, dorms for first-year students, as well as Harvard College, which is the undergraduate education program offered by the university (more on this in a moment).
Allston is a neighborhood in Boston that is situated directly southwest of the main campus of Harvard University, which is located just across the Charles River. This campus is home to a significant number of Harvard's athletic facilities as well as the world-famous Harvard Business School.
Longwood, Boston: The Longwood Medical and Academic Area of Boston is located to the south of the Charles River in the city of Boston. The Harvard Medical School, the Harvard School of Dental Medicine, and the Harvard School of Public Health are all located on this campus at Harvard University.
The admissions process at Harvard is very competitive. The number of students admitted to Harvard for the class of 2023 was 2,009 out of a total of 43,330 applicants. There were a total of 1,650 students who attended the school after being accepted.
This means that the admissions rate for the class of 2023 was just 4.6 percent, making Harvard one of the universities in the United States that is considered to be the most selective. Fewer than five people are selected out of each applicant pool of one hundred. The graduation rate at Harvard University is a remarkable 98 percent on average.
To get past the first round of the school's admissions process, you are going to need to distinguish yourself academically in a way that sets you apart from the other applicants. The rest of your application, including your letters of recommendation, your essay, your extracurricular activities, your athletics, and your interview, will need to be impressive to the admissions officers in order for you to be accepted.
What is it Like to Attend Harvard?
What's it like to attend Harvard? What is the atmosphere like? It is common knowledge that Harvard University is widely regarded as one of the most prestigious educational institutions in the entire world.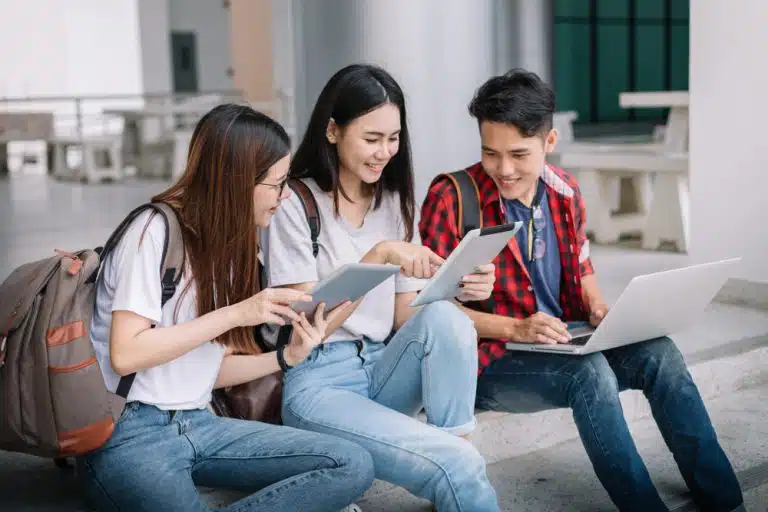 The 400-year-old institution has produced some of the brightest minds throughout its history, including the founder of Facebook, Mark Zuckerberg; Bill Gates; eight presidents; and the list goes on and on.
As a consequence of this, people think that life at college should be on the same level of prestige and luxury as the rest of their lives.
People have the misconception that Harvard students are pampered throughout their time as college students by being provided with luxurious dorms with spacious rooms, as well as spectacular meals available around the clock.
On the other hand, attending Harvard is not that dissimilar from attending any other university in the United States.
Harvard students are happy, friendly people just like anyone else. They are willing to help friends or even total strangers with their homework, place a higher priority on their physical and mental health than on their grades, and enjoy having a good time. In a nutshell, students at Harvard are the same as students at any other university.
During their time at Harvard, some students have been able to accrue personal, academic, and other types of benefits in a variety of different areas. The following are some that are mentioned down below:
Personal Benefits:
1. Acquire a sense of autonomy, self-reliance, and self-assurance in yourself
It is possible to go through the ups and downs that life has to offer. Their decision to live on their own was a significant factor in their personal development. It goes without saying that they became more confident in the ways in which they thought and expressed themselves. They developed into an independent and self-assured person as well.
2. The Expansion of the Horizon
Why limit your thinking when you're capable of so much more? They had the opportunity to gain an understanding of a diverse array of viewpoints on a variety of topics while they were students. Some of the few personal benefits they gained from attending Harvard include a broader range of thought along with deeper levels of insight.
3. Gain Valuable Life Skills
We all know that life itself is the best possible instructor. However, if you are in an unfamiliar environment, life can be a demanding taskmaster. As a result of the struggles they faced on a daily basis, they acquired important life skills.
They encountered many challenges, some of which included traveling to remote locations where there was no internet connection, and others that included something as simple as getting a flat tire fixed. The most valuable asset was the team's ability to triumph over these obstacles by coming up with inventive solutions. They never went back to claiming that "It can't be done!" again.
4. Improved Capabilities in the Area of Communication
Improving one's capacity for effective communication was among the most important outcomes of education at Harvard. They have put in a lot of effort to understand, as well as to be understood. They became accustomed to hearing different accents, speech patterns, and hand gestures.
They gained an appreciation for the numerous cultural and linguistic patterns that exist. These abilities helped them develop cultural savvy and sensitivity, making them better people overall.
Academic Benefits:
1. Seek the Guidance of Renowned Professors as Your Mentors
A significant number of the world's most prestigious educational institutions count Nobel laureates and influential business leaders among their teaching staff. They have gained access to cutting-edge knowledge as a result of their proximity to the world's most brilliant minds. On extremely rare occasions, they were given the opportunity to participate in top-secret, high-value research projects, which significantly boosted their career trajectory.
2. Complete an Internship with a Company That Will Define Your Career
It's possible that they began their career as a financial analyst; however, during the course of their internship, they realized that their strengths lie in areas such as fundraising, operations, and strategy.
They have a tremendous advantage in terms of future career options as a result of the fact that they have expanded their experience beyond the scope of their area of specialization.
3. Pick Your Focus From a Diverse Array of Topics
The majority of students have made their choices based on the range of interesting electives available to them. they had a passion for learning about those topics, which allowed them to excel in academics and fuelled their ambition to become world leaders in their respective fields.
What Extracurricular Activities are Available at Harvard?
What extracurricular activities are available at Harvard for students to participate in? It's possible that having extracurricular activities on your resume is one of the unofficial requirements for admission to Harvard, but once you get there, you'll find that there's still plenty to keep you busy.
There is a large variety of extracurricular activities and student clubs available at Harvard. Every type of student can participate in a variety of activities there, ranging from academic events to art, music, and other creative activities to sports and athletics.
More than 450 different student organizations can be found within Harvard College alone. These organizations include dozens of publications, five orchestras, an extensive community service program, more than 40 intercollegiate athletic teams, and a wide variety of other activities, including artistic, musical, political, and social pursuits.
When you add on top of that what the graduate schools offer, it becomes nearly impossible to count the number of activities and university-wide student clubs that you have the opportunity to participate in. Also, let's not overlook the unrecognized clubs or activities that go on all the time on campus; they deserve our attention as well.
Additionally, each day at Harvard there are multiple events, parties, mixers, and lectures that are open to any and all members of the Harvard community. The participation of students in extracurricular activities, or even the formation of their own student clubs, is strongly encouraged.
As a student at Harvard University, you will likely become involved in a large number of extracurricular activities, even if you weren't previously very interested in participating in such endeavors.
Even though you'll never consider yourself to be much of an extracurricular person, you will end up participating in a wide variety of activities, including non-profit organizations, creative projects, exhibitions, and even the hosting of cultural events. In the future, you'll surely, look back, those experiences will be some of your favorite memories of your time at Harvard.
Harvard Extracurricular Activities & Student Clubs
Theater, dance, painting, photography, and pottery are some examples of the arts.
Dance is taught at Harvard by the Harvard Dance Center, which offers both extra-curricular classes and master classes. In addition to this, it facilitates workshops and collaborates with student-run dance groups. Students at Harvard University have access to a wide variety of non-credit dance classes, including Hip Hop, Contemporary, Ballet, West African Dance, Bharatanatyam, Gaga, and more. There are so many student-led events at Harvard that feature dance performances.
Theater and Performing Arts: The American Repertory Theater, also known as A.R.T., is the name of the theatrical department at Harvard University. It collaborates with the Harvard Radcliffe Dramatic Club and the Loeb Drama Center to put on a number of productions and shows all throughout the academic year as well as host events.
The goal of the Harvard Stand-Up Comic Society is to bring live stand-up and other forms of stand-up comedy to the Harvard campus.
Visual Arts: Having graduated from the Graduate School of Design (GSD), you will be constantly exposed to fine-arts classes and exhibitions in sketching, digital arts, and painting. These classes and exhibitions were offered for credit as well as for no credit. The school is very enthusiastic about experimenting with a variety of other visual art forms, including sculpture, 3D-printed art, animation, interactive art, and street art; as a result, we hold exhibitions on a regular basis.
Students take part in a variety of art projects throughout the school year and even during the winter and summer breaks, some of which are displayed in on-campus locations such as your own school or Harvard Yard. There are art museums run by Harvard, which focus on the preservation and display of works of art.
Photography and cinematography are two of the disciplines taught at the Carpenter Center for the Visual Arts, which also offers a wide variety of classes in visual arts and photography. In addition to that, there is the Harvard GSAS Photography Society as well as the Harvard College Photography Club.
We also had a cinematography class during the winter semester at GSD. In addition to that, there is also the Harvard College Film Festival, which is open only to undergraduate students.
Music There is a wide variety of musical organizations available to students at Harvard, such as choirs, jazz bands, a capella groups, orchestras, bands, hip-hop groups, and many more. Many students who have an interest in playing instruments also have the opportunity to perform in a more informal setting at school events or parties.
Activities such as Rowing, Soccer, Baseball, Water Polo, Sailing, and Many Others are Available.
The athletic programs at Harvard are taken very seriously. On campus, one can find a plethora of fitness centers, playing fields, swimming pools, and other sports facilities.
In addition, the Harvard-Yale football rivalry has been going on for over 150 years, and there is an entire page on Wikipedia devoted to it. (Thank goodness the Harvard mascot does not take the form of a canine.
It's almost as if they want us to make fun of them by naming their team the Yale Bulldogs! But in any case, the Harvard stadium is always packed with fans cheering on the Crimson football team whenever they play home games. These events have been witnessed by historical figures such as Theodore Roosevelt.
The Malkin Athletic Center (MAC), offers a wide variety of recreational groups fitness classes, such as swimming, yoga, HIIT (high-intensity interval training), water yoga, pilates, Zumba, and many more. Blodgett Pool is one of the best swimming facilities of any university in the United States. Students from every academic department at Harvard participate in sports and other athletic activities.
The following is a selection of the intramural and club sports that students at Harvard University participate in:
Archery
Badminton
Dancing in a ballroom
Baseball
Basketball
Boxing
Cheerleading
Cricket
Cycling
Fencing
Field Hockey
Figure Skating
Golf
La Hockey sur glace
Jiu Jitsu
Karate
Krav Maga
Lacrosse
Polo
Rugby
Sailing
Scuba
Skiing
Soccer
Squash
Swimming
Table Tennis
Taekwondo
Tennis
Triathlon
Volleyball
In addition, there are unrecognized sporting events such as international cricket teams, in which students from various countries compete against one another; for instance, an India-Pakistan match would take place in HBS.
Languages, Writing, the Arts of Literary Expression, and Publications
The Crimson is Harvard's daily newspaper and covers all of the campus news as well as opinions expressed by students. Then there is the Harvard College Writers' Workshop, which is for student writers, as well as the Harvard Lampoon, which is a humor magazine for undergraduate students.
Both the Undergraduate Linguistics Club and the Department of Linguistics provide opportunities to participate in reading groups and workshops. In addition, the Harvard Language Center offers over 80 different language courses that can be taken for credit. These courses cover a wide range of modern and ancient languages.
If the thought to learn some random language suddenly occurred to you, the extracurricular activities listed here are some good options to consider. However, if you are not a student of language programs, it will be difficult for you to gain access to them. You would benefit more from either sitting in on a class or locating a student who is willing to teach you on their own time.
As with any other extracurricular activity, literary arts also has a large number of unrecognized social clubs at Harvard. Some examples of these clubs include book clubs that you can find among roommates who share similar interests, teaching each other their respective languages, or writing a book together.
Free Hobby Classes
Student clubs in the College, Harvard graduate schools or dormitories frequently offer free classes on their members' favorite hobbies. These classes are open to both the members of the club and their guests.
There are times when any student may participate. For instance, the dining hall in my dormitory, Dudley Hall, once hosted a salsa class, and attendees didn't even require a partner to participate. And, in case you were wondering, these are the best extracurricular activities at Harvard for students who don't have a lot of money.
Organizations or Clubs Open to Students
Every school at Harvard has a budget set aside specifically for student groups, which are responsible for organizing and running extracurricular and cultural events throughout the academic year. These clubs could be based on a particular nation, a shared interest such as LGBTQIA, a hobby, or even a sport.
There are also student clubs that are open to students from multiple schools, such as the Harvard Asia Real Estate Association (AREA). It creates a network of real estate professionals by connecting institutions such as the GSD, HKS, HBS, and MIT, among others, and by organizing networking events, lectures, and other activities.
In a similar vein, there are clubs that are associated with every industry, including business, technology, and everything else imaginable. Students at Harvard who want to spend their free time developing their professional skills will find that the extracurricular activities listed here are some of the best options.
Activities Beyond Student Clubs That Are Offered Outside of the Classroom at Harvard
At any given moment, there are a large number of student activities taking place that are not organized or hosted by a student club or group associated with Harvard University. Outside the classroom, here are some of the extracurricular activities at Harvard.
Student start-ups, including the creation of apps, the execution of business ideas, and various design projects
Work for a non-profit organization or in community service, such as instructing disadvantaged children in community schools in Cambridge or the greater Boston area, or becoming a volunteer by joining the helpline number for the Harvard mental health center. If you are interested in giving something back to the local community, these extracurricular activities at Harvard are ideal for you to get involved.
Internships: self-directed work experiences during the summer months
TA/RA: Becoming a teaching or research assistant with a professor, which involves assisting with lectures, course preparation, and grading.
Jobs on campus, such as those in the library or doing research with professors, or working on research projects.
Exhibitions: Organizing and putting on art exhibitions on campus, as well as assisting faculty members with their own exhibitions. If you want to have something to put on your resume for job applications after you graduate from Harvard, these are some great ideas for extracurricular activities you can participate in.
Projects that are completed independently off-campus, such as working for clients or working as a freelancer in the fields of app development, animation, web design, graphic design, architecture, teaching, etc.
Leadership: the process of vying for positions of authority within student government organizations at your school
Creating books, including but not limited to getting a paper published in a journal, compiling your work from undergraduate or graduate school into a book, or writing books in collaboration with other students.
Sports: From canoeing and sailing in the Charles River to your regular jogs around the campus, there is so much to do even if you don't join any of the university's athletic teams. Some examples of these activities include:
Taking classes at Harvard or MIT that are outside of your academic specialty but still pique your interest, such as a language or writing class, a business or finance class, a personality development class, or a public speaking class.
Reading: The Harvard University Library System is the largest university library system in the entire United States. There is a book devoted to every conceivable subject out there. My favorite way to pass the time is to go to Widener University, find a comfortable chair with a high back, and read a book that has anything to do with creative writing, travel non-fiction, fiction, or science.
Wandering around the Harvard campus, visiting the Harvard Natural History Museum, the glass flowers exhibition at the Museum of Natural History, the Arnold Arboretum, and other institutions of higher learning like the Boston Medical campus.
Student mixers: And costume parties.
Getting ready for a career involves creating and improving a resume and portfolio, as well as going to career fairs and events for career networking.
Acquiring knowledge of coding and software, including but not limited to programming languages, scripting, web development, animation, digital art, and software for image editing, etc.
Events centered around food and wine, such as potluck parties, food or beer tasting sessions in and outside of Boston
Why Are Extracurriculars Important?
Why are extracurriculars important to Harvard students?  Students have the opportunity to apply academic skills in a real-world context, which is why extracurricular activities are considered to be an important component of a well-rounded education. This is because extracurricular activities at Harvard provide a channel for reinforcing the lessons learned in the classroom.
A significant number of graduates of Harvard have stated that the people they studied alongside had a significant impact on their education. The wealth of their educational experience is increased by the act of sharing notes, discussing lectures, and engaging in general conversation while participating in research groups, eating meals, and engaging in extracurricular activities.
The professors at Harvard will not provide you with an outline of the day's activities and then expect you to hand in your homework at the following session. It is expected that students will read the materials in advance and come to class ready to participate in an animated discussion.
As a result of this, Harvard seeks to enroll students who are able to motivate others and who are capable of being excellent co-educators of their fellow students.
Student activities are an essential component of the Harvard experience. They supplement your academics while also providing opportunities for you to make new friends and learn more about yourself.
If you need help putting the finishing touches on your early applications, or want some advice on whether or not applying Early Decision or an Early Action is a good option for you, at AdmissionSight, we have over 10 years of experience guiding students through the competitive admissions process, including our athletic recruitment program.
AdmissionSight can help you put your best foot forward when applying to college this fall. Contact us today for more information on our services.