Financial Aid at Princeton
One of the most generous in the nation is the renowned financial aid at Princeton. Few universities, including Princeton, offer the same financial help to international students.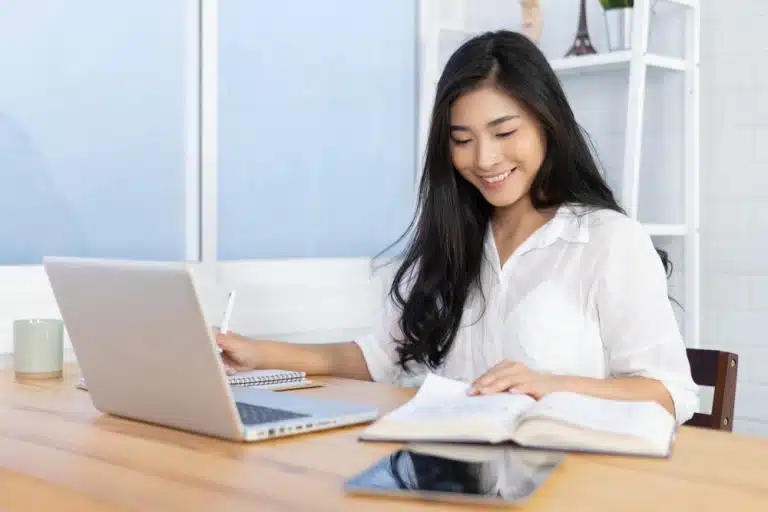 They use their own streamlined formula to estimate a family's financial capacity. With Princeton's no-loan policy, student debts are replaced by grant money that they don't have to pay back, allowing them to graduate with little to no debt. Utilize the Princeton financial aid estimator on their website if you want to determine how much financial aid you might be eligible for (United States and Canada residents only).
Does Princeton have good financial aid?
Does Princeton have good financial aid? AdmissionSight's answer to that is this: Princeton is reasonably priced. The university is a thriving community that welcomes applicants from all backgrounds and areas of interest. They are a national leader in providing one of the most robust need-based financial aid programs, guaranteeing that accepted students can afford education.
No matter their financial situation, all qualifying applicants are encouraged by Princeton's aid program to think about applying for admission. The program for financial aid at Princeton reflects its dedication to accessibility and affordability.
There is no disadvantage for applicants seeking financial help in the Princeton admissions process because it is a need-blind institution. This assures that a broad set of students from all socioeconomic levels continue to enroll, and their numbers are growing. If admitted, Princeton will provide grant help equal to 100% of your proven need. In actuality, Princeton frequently costs less than your state university or college.
You must first submit an application for admission and set up an account on the Princeton Applicant Portal before you can complete the Princeton Financial Aid Application. Within 48 hours of submitting your admission application, you will receive an email with instructions on how to set up your applicant portal. The Princeton Financial Aid Application can be accessed using the same login information.
1. Finish the Princeton Financial Aid Form
Both domestic and foreign applicants can utilize the Princeton Financial Aid Application, which is free and simple to use.
You are free to keep your information and come back to the application as much as you like before submitting; Princeton will let you know when they have received your application.
Your application cannot be viewed or updated after it has been submitted. Before submitting, print or save a copy of the application. Any updated information must be uploaded, mailed, faxed, or emailed.
The CSS Profile is neither required nor accepted when applying for financial aid at Princeton.
As they offer helpful advice for filling out your application, Princeton suggests that you check the Family and Household Status, Income Documentation, and Reporting Your Assets and Expenses sections.
2. Include a copy of your parents' W-2 statements and 2021 tax return in the upload.
You will be able to upload tax papers after submitting the PFAA. The relevant document type field can be used to upload the necessary documents. Additional documents can be added using the "other" field if necessary.
The federal income tax return (Form 1040), all schedules, W-2 statements, and schedule K-1s, if applicable, must be uploaded with the tax return.
You must substitute a different document in place of your parent(s)' US tax return if they don't file one.
Check the Income Documentation page to make sure you're submitting the right data.
3. Submit the Free Application for Federal Student Aid (FAFSA).
A FAFSA must be submitted as part of your aid application if you are a citizen or permanent resident of the United States.
To guarantee that Princeton receives your completed FAFSA, be sure to enter the federal school code 002627 for Princeton.
4. Provide information about non-custodial parents.
If your custodial parent has not (re)married and your parents are divorced, separated, or living apart in different households, you must fill out the noncustodial parent's form in order to be considered for need-based aid at Princeton.
For further information on this criterion, please review the Family and Household Status page.
Financial Aid Forms and Deadlines
Early Action
Regular Decision
Transfer Program
Princeton Financial Aid Application (PFAA)
Nov.  9
Feb. 1
March 9
Parents' 2021 federal income tax return and W-2 statements

(or the equivalent for non-filers)

Nov. 9
Feb. 1
March 9
Free Application for Federal Student Aid
Nov. 9
Feb. 1
March 9
Noncustodial parent form or waiver request form
Nov. 9
Feb. 1
March 9
Princeton's Statistics for the Academic Year 2021–20202
The cost of tuition for the academic year 2021–2022 is $56,010.
83% of recent graduates received debt-free diplomas.
The typical grant pays the whole cost of tuition.
About 61% of students are eligible for financial help.
How much financial aid does Princeton give?
How much financial aid does Princeton give? According to AdmissionSight's data, with a household income of up to $160,000, students accepted to the Class of 2025 who requested aid often do not pay tuition.
About 62% of undergraduate students receive financial aid at Princeton.
Over 3,200 undergraduate students will receive grants worth an estimated 212 million dollars in 2021–2022.
For the Class of 2025, the average grant was $62,200, which is equal to the full cost of Princeton's tuition.
Full tuition, lodging, and board are covered under the aid package for families earning up to $65,000 annually.
The Federal Pell Grant is available to 22% of the Class of 2025 based on financial need.
All families earning up to $180,000 annually for the Class of 2025 were eligible for financial help.
83% of recent graduates were debt-free. The average amount owed by seniors who borrowed at graduation was $9,600.
Are international students eligible for financial aid at Princeton?
Are international students eligible for financial aid at Princeton? Yes. Regardless of citizenship, all admitted students must adhere to Princeton's policy of meeting their whole financial needs. When it comes to admissions and financial aid, Princeton takes both US nationals and foreign applicants into account. In fact, Princeton is one of a very small number of colleges in the nation that treats international and domestic students equally when it comes to financial aid, treating all groups of students equally.
Is it possible to receive a full scholarship to Princeton?
Is it possible to receive a full scholarship to Princeton? Princeton follows the following guidelines when distributing financial aid:
Admission is based solely on merit for all applicants, including those who are international. Application for financial aid is not in any way a disadvantage during the admissions process because of need-blind acceptance, which guarantees equal opportunity for low- and middle-income students.
Financial aid at Princeton is only given to those in need; merit scholarships are not offered. Princeton simply takes into account a candidate's abilities and accomplishments in relation to admission. When giving out help, academic and athletic merits are not taken into account.
The financial situation of each household is carefully examined to assess needs. Every admitted student's aid application receives individualized consideration, and aid awards are made using professional judgment and consideration of any unique circumstances.
Grants are used to cover every admitted student's whole need.
The typical grant given to students enrolled in the Class of 2025 is shown in the following table:
(The typical award amounts for kids from American-born families are displayed below. Based on the Financial Aid Office's assessment of your particular family's resources, including assets other than the family home or retirement funds, your grant may differ from the below-average amounts.)
Gross Family Income
Percent Qualified
Average Grant
What It Covers
$0–65,000
100%
$77,240
Full tuition, room + board
$65,000–85,000
100%
$70,520
Full tuition, 80% room + board
$85,000–100,000
100%
$68,180
Full tuition, 67% room + board
$100,000–120,000
100%
$62,780
Full tuition, 37% room + board
$140,000–160,000
100%
$57,550
Full tuition, 8% room + board
$160,000–180,000
100%
$53,360
95% tuition
$180,000–200,000
98%
$44,440
79% tuition
$200,000–250,000
95%
$37,320
66% tuition
$250,000 and above

(most who qualify have

2 children in college)

43%
$28,820
51% tuition
Tuition = $56,010

Room and board = $18,180
Why is Princeton so affordable?
Grants rather than loans are the foundation of the generous financial aid at Princeton, enabling students to graduate debt-free. This lowers the cost of a Princeton education for every student accepted to the university. In reality, for students from low- and middle-income families, Princeton is probably more affordable than a state university. Does this answer your question, "Why is Princeton so affordable?"
A small number of American universities, including Princeton, have the same financial aid policies for both domestic and foreign students.
Can you study at Princeton University for free?
As it seeks to draw outstanding students from all circumstances, Princeton University will improve its ground-breaking financial aid program, offering even more significant help to undergraduates and their families.
Is Princeton free for low-income families?
Is Princeton free for low-income families? Princeton announced that most families earning up to $100,000 annually will no longer have to pay tuition or room and board for undergraduates starting in the autumn of 2014 and that those earning up to $300,000 annually will also get additional support.
Currently, tuition and room and board are fully funded for families making under $65,000 per year. According to a university announcement, 1,500 students, or 25% of all undergraduates, received this level of help starting in the autumn of 2019; after that amount is increased to $100,000.
Additionally, the increased financial assistance program will increase help for households earning more than $100,000 annually, with a focus on households making less than $150,000 and those with multiple college-age children. With the updated model, families with an income of $150,000 would pay $12,500 starting in the fall of 2026, compared to the average contribution of a Class of 2026 family making between $140,000 and $160,000 now. Even those with annual incomes of $300,000 would see a drop in expected contributions, from $65,500 this year to $50,000 the following year. Undergraduates will pay a total of $79,540 in tuition and fees for the current academic year.
Although the minimum income ranges from $60,000 (Cornell) to $150,00 (Columbia), and not all schools cover additional costs like room and board, every Ivy League school offers full tuition to students from low-income households.
The upgrades maintain Princeton's position as the nation's financial assistance leader while families of all income levels battle to keep up with escalating college prices. Princeton University was the first institution in the nation to do away with loans from its financial assistance packages in 2001. Since then, more than 10,000 undergraduate students have benefited from the financial aid at Princeton, which provides grants that don't require repayment for students' entire financial needs.
Their dedication to making sure that gifted students from all backgrounds may not only afford a Princeton education but also thrive on their campus and in the outside world is one of Princeton's core values.
As a further measure to make it simpler for students to study abroad and engage in other activities, Princeton recently announced that it would do away with the previously required $3,500 yearly student contribution. The $4,050 yearly personal and books allowance, which helps with other costs, will also see an increase of $550 in 2019.
Beginning in the autumn of 2023, the new financial aid regulations will apply to all undergraduate students.
The modifications' results include the following:
An increase from the previous $65,000 yearly income ceiling means that the majority of families with incomes under $100,000 will not have to pay anything toward tuition, housing, or board. More than 25% of Princeton's undergraduate student body, or about 1,500 students, are anticipated to receive this amount of aid.
There will no longer be a $3,500 student contribution that is normally acquired through campus employment and summer savings. Students will have greater possibilities to study abroad and engage in co-curricular and extracurricular activities over the summer and academic year, thanks to the abolition of student contribution.
The process for calculating financial help will be streamlined so that the majority of families can do so using information that is already in the public domain.
The socioeconomic variety of Princeton's undergraduate student body has changed as a result of the university's generous financial aid policy, allowing more students from different socioeconomic backgrounds to interact and share experiences.
The University will implement additional improvements to help students financially starting in the fall of 2023. For instance, the University will boost the annual personal and books allowance utilized in financial assistance packages from $3,500 to $4,050 to give students additional freedom to pay for course materials and other incidental costs. Additionally, Princeton will allow the neediest students to bring two visitors (usually family members) to campus for senior year commencement and first-year move-in.
According to assessments evaluating the affordability of higher education, Princeton frequently comes out on top. The university fully satisfies the needs of both domestic and foreign students. Financial aid applications are in no manner at a disadvantage during the admissions process, which guarantees equal opportunity for all applicants.
How much does Princeton cost without financial aid?
The aid expansion will also help families who earn more than the threshold, including many wealthy ones who make up to $300,000. The expected cost of attending Princeton this year for those who do not get financial help is $79,540. That includes tuition, meals, lodging, and other costs. A full ride, therefore, has a four-year worth of much over $300,000.
Such are the advantages of attending a university with an endowment valued at more than $37 billion last year – for the privileged few who can get in. The additional help is being supported by the money's recent enormous investment returns.
The institution will also get rid of the requirement that students who get financial aid pay $3,500 a year toward books and other expenditures. This should lessen the pressure on students to find lucrative summer jobs or part-time jobs throughout the academic year.
The news of Princeton's admittance will probably be heard by those applying to ultra-selective colleges. On their websites, Harvard, Yale, and Stanford colleges all claim that families with incomes up to $75,000 and average assets will be eligible for grants that pay the entire cost. For instance, Yale refers to its program as a "zero parent share award."
Princeton removed loans from its students' financial aid packages in 2001. Other famous institutions have imitated this "no-loan" approach. However, a financial aid expert claimed that given the current climate of heated political debate and growing student debt, Princeton's most recent declaration would have very little effect on higher education.
Colleges struggle to fill their classes as enrollment falls across the country. Princeton plans to increase its undergraduate enrollment from its pre-pandemic level of approximately 5,200 to approximately 5,700 by autumn 2025. But there are much more people than seats available. The university receives tens of thousands of applications each year. The acceptance rate for the class entering in the fall of 2021 was 4%.
The percentage of students who qualify for Pell Grants this autumn is about 21%, up from 10% in 2009, according to the university. Aid for low- to moderate-income households is the focus of Pell Grants. The Pell share at Princeton is below the shares at many public universities, despite being quite high for its peer group.
There's no need to hesitate anymore if you are enthusiastic about entering Princeton. We at AdmissionSight can help you with every step of the admissions process and guarantee a service that would greatly benefit you. Contact us today to learn about our professional, reliable, and trusted consulting services.