Finding The Right Colleges On The East Coast For You
Importance of a college degree
Increased chances for development: There are more chances for growth for graduates from colleges on the east coast because they are goal-oriented. They always have a goal in mind and know what needs to be done to reach that goal. So, they can finish the work that has been given to them. When someone has done their job well a few times, they get a promotion. So, it's pretty clear that college students can do their jobs much better than people who don't have a college degree.
Future opportunities: One big reason holding a college degree is important is that it gives you many safe options for the future. When you have a college degree, you have many options that can help you make more money and live better.
Learning skills before getting a job: Many colleges let students try out different fields even before they get a job. They take the students to industrial sites and teach them new skills to help them do their jobs better. There are a lot of programs that give students a chance to work as interns for companies. This helps the students learn the practical skills and knowledge they will need to do their jobs well in the future.
Internal satisfaction: Going to college is an important goal. When you get your college degree, you will feel good about yourself. Getting through such a hard task is very inspiring. So, when you finish college, you feel like you can take on any difficult job. So, it also makes you feel better about yourself.
People with college degrees are always in demand, unlike people without college degrees. People who get a good education will always have enough chances for their future and career growth. At any age, they can get a job. People will always want them.
Choosing the best college for you
Strong financial aid
The cost of attending colleges on the east coast and financial aid go hand in hand. If tuition, fees, and other college-related costs are considered, it's almost always certain that kids going to college will also think about financial aid.
Financial aid can come from the government, private groups, colleges, and universities. No matter what happens, one thing remains true: It can help bring the cost of college down to a reasonable level, especially for students from low-income backgrounds.
There are many kinds of financial aid, such as grants, scholarships, work-study jobs, student loans, help for military families, and aid for international study.
Retention Rate Over 90%
A high retention rate is one of the many things that make college and university good. This is good for both the students and the schools. Students don't have to deal with the stress and worry of changing colleges. At the same time, schools get to improve their reputation and, of course, the number of people who want to attend.
The retention rate is the number of first-year students returning for their second semester.
If you want the best college experience possible, you should avoid going to a school with a low retention rate. That's because it can indicate that first-year students aren't happy with their experience.
High Rate of Graduation
The graduation rate of a college or university can tell a lot about the overall experience of its students, just like the retention rate. A high graduation rate could mean that students are happy at the school, which is why they stay until they graduate within six years for four-year programs or within three years for two-year programs. A high graduation rate is helped by good programs and hardworking professors.
But some of the high graduation rates at the schools the students attend are because of the students themselves. Most of the time, colleges and universities with the highest graduation rates are among the most selective.
This means that most of the students they get are hard workers who want to get a degree. Because of this, a high graduation rate doesn't always mean a school is good. It's just that it has committed students who are likely to finish on time at any school.
Low Student-to-Faculty Ratio
As a general rule, the fewer students there are per teacher, the better. This is because it gives students a chance to get more attention from their teachers and have their work graded and given to them personally. So, in other words, a low number ratio means that the college experience is more personalized and well-evaluated.
If you want small classes and one-on-one attention from your professors, making a college list based only on popular college ranking sites might not help you find the right schools.
Safety on campus
There's no point in working hard in college to get a high GPA and a degree if you're likely to die before you graduate and your body ends up in a morgue. Because of this, safety on campus should be a very important part of choosing one of the colleges on the east coast.
Parents hate that their kids will be far from them for the next four years while in college. Because of this, it's not surprising that up to 86% of parents think it's important for a campus to be safe. Parents think this is more important than how well a student does in school.
Going to a college or university with an unsafe campus can affect more than just your safety and security. It can also hurt your grades. Fear of being robbed, raped, beaten up, or stabbed all the time can make studying hard.
The best east coast colleges
Massachusetts Institute of Technology (Cambridge, MA)
MIT has a great reputation and is considered not just one of the best colleges on the east coast but also in the world because its alumni and faculty have won more awards than any other school. Since its founding in 1861, MIT has trained or hired 97 Nobel laureates, 26 Turing Award winners, 58 National Medal of Science winners, 29 National Medal of Technology and Innovation winners, 50 MacArthur Fellows, 8 Fields Medalists, and more.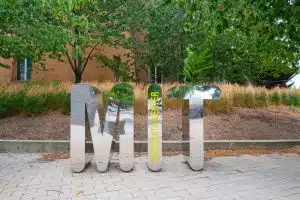 Since MIT has such a great track record, it can just sit back and relax and still be a top school. The school doesn't plan to stop, though. MIT keeps moving forward because it has so many institutions and research centers.
Experts work at the Center for Transportation & Logistics to find new ways to solve problems in the supply chain. The Operations Research Center uses analytical methods like statistics and machine learning to improve the world.
Carnegie Mellon University (Pittsburgh, PA)
Carnegie Mellon University was started in 1900 by the industrialist and philanthropist Andrew Carnegie. Its main goal since the beginning has been to solve large-scale social problems. When you look at the school's graduates, it's easy to see that it's done well.
Carnegie Mellon has trained and worked with many Nobel Prize winners and Turing Award winners. It has also contributed to many important scientific discoveries and innovations, such as the discovery of electron diffraction, the creation of some of the first artificial intelligence programs, and the first wireless network, among other things.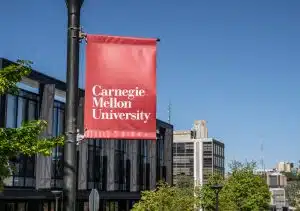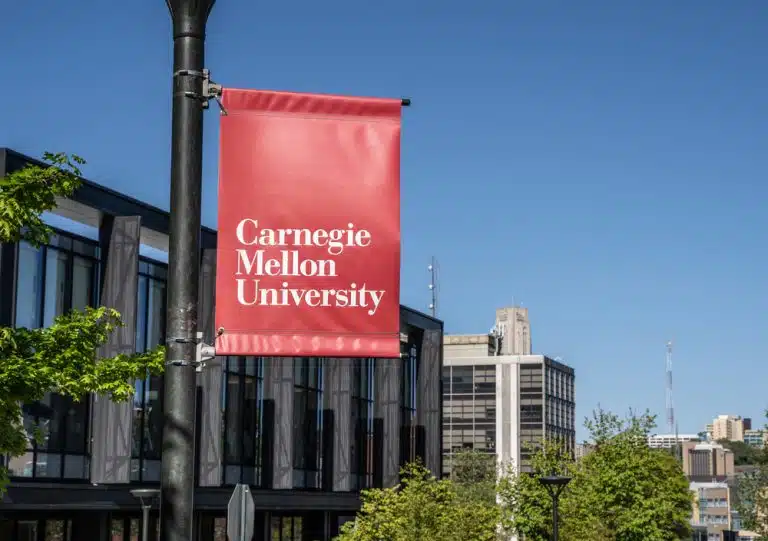 The school is still proud of its long history of developing new ideas. Adobe Systems and Sun Microsystems were both started by Carnegie graduates who are still important to our everyday lives. Professor Chrysanthos Gounaris and his doctoral students Hua Wang and Nikolaos Lappas have made software that speeds up the development of pharmaceuticals.
Swarthmore College (Swarthmore, PA)
Swarthmore College is full of new ideas. It was one of the first schools in the country to offer classes for both men and women. This approach by students has led to the creation of groups like the Swarthmore College Computer Society (SCCS).
The SCCS is completely run by students and is done on their own time. It runs servers that Swarthmore Community College and many other student groups and organizations use. Because of the work of the SCCS, Swarthmore College is not only able to withstand cyberattacks, but it has also stayed on the cutting edge of technology.
It should also be noted that as one of the colleges on the east coast, the school's summer research program encourages students to progress in their studies. Recent projects include a report about unemployment rates in South Africa, the neural dynamics of high-frequency coincidence detection in the birds sound localization circuit, the process of antibody bindings to HIV spikes, and more.
Vassar College (Poughkeepsie, NY)
Vassar College is a historic place in many ways. It was one of the country's first colleges to give women degrees. A National Historic Place and two National Historic Landmarks can be found on the 1000-acre campus of the school.
Several research projects help the school build on its great past. The Undergraduate Research Summer Institute at Vassar shows fifty science students how academic research is done. Students work closely with Vassar professors on their research projects through the Institute. In addition to a stipend, students get credit for the work when professors publish it, which looks good on their CVs.
Through the Keck Northeast Astronomy Consortium, astronomers from Vassar can work with experts from other schools to study the stars. Students can get paid to study at the Consortium for ten weeks thanks to help from the National Science Foundation.
Virginia Tech (Blacksburg, VA)
Four Marshall Scholars, two Rhodes Scholars, 280 Fulbright Scholars, and 38 Goldwater Scholars are among the people who went to the public land-grant university, Virginia Tech. But the Corps of Cadets is what makes them one of the more well-known colleges on the east coast.
The Corps of Cadets is a group of students at the school who are in the military. They get military training in addition to their undergraduate studies. Cadets participate in training activities and learn about being leaders, which makes them ready to serve right after graduation.
With all this help, it's no surprise that seven graduates of Virginia Tech have won the Medal of Honor, the highest honor in the U.S. military. Lieutenant William G. Boykin, who used to be the Deputy Under Secretary of Defense for Intelligence and was in charge of the special forces, went to Virginia Tech. After graduating in 1969, General Lance L. Smith became Commander of the U.S. Joint Forces Command, NATO Supreme Allied Commander for Transformation, and Deputy Commander.
Stevens Institute of Technology (Hoboken, NJ)
When it opened in 1870, the Stevens Institute of Technology was one of the first technical colleges in the United States and the first to teach only mechanical engineering. Because it got off to such a good start, Stevens became known as a technological leader.
Not only does the school have ties to two Nobel laureates, but the U.S. Department of Defense and the U.S. Department of Homeland Security have both named it a Center of Excellence.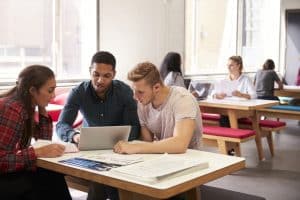 Today, Stevens focuses its research on six main areas: AI, biomedical engineering, complex systems, data science and information, financial technologies, and sustainability. Recent projects include studying the cost of climate change caused by humans, published in Nature Communications, and using computational and quantum chemistry to figure out how the body works.
North Carolina State University (Chapel Hill, NC)
The University of North Carolina at Chapel Hill is the only public school with graduates from the 18th century. It is one of the so-called "Public Ivies," or public schools that are as good as Ivy League schools. This is the reason why there are a lot of people who see it as one of the top colleges on the east coast.
Over the years, important government leaders like U.S. President James K. Polk, Vice President William R. King, and many more have taught at or graduated from UNC. They have also won some of the most prestigious awards in the world, including 23 Pulitzer Prizes and nine Nobel Prizes.
As the hub of the Innovate Carolina program, UNC-Chapel Hill works with departments all over campus to solve some of the most important problems of our time. The innovation hub at Innovate Carolina helps researchers and investors move forward with new ideas. Because of these resources, UNC-Chapel Hill has developed things like a new 3D intraoral x-ray technology that gives more detailed images while exposing the patient to less radiation.
Now that you know about the best colleges on the east coast, it is now time to decide where you should also prepare for your college admission. Wherever you might want to enter, you can get help with AdmissionSight with the help of our world-class guidance. With the help of experts, choosing the best university that suits you best shouldn't be hard with the help of AdmissionSight. You can talk to us today to get started.