Volunteering is possibly one of the most beneficial experiences you could ever be a part of when it comes to extracurriculars in college, high school, and even beyond. We at AdmissionSight believe in answering every question you may have about the college admissions application process and helping you navigate successfully through every part.
Among the many questions we receive, one of them is among the most popular: "Is it important that I do volunteering work while I am in high school?" The short answer is: Yes, it does matter. However, like many things in the admissions process, there is more substance to that answer.
In a survey of 264 admissions officers at U.S. colleges, 58% of admissions officers agreed that community service has a positive impact on a student's acceptance to their college or university.
Even more importantly, 53% said that community service was a tie-breaker between equally qualified students. This means that if a spot at your dream school comes down to you or another student — and your GPA, test scores, and strength of schedule are similar — it could be your community service experiences that give you the nod.
Volunteering/Community Service (used interchangeably) as it relates to the college admissions process is very similar to extracurricular activities or summer programs; they are not the end-all, dealbreaker of the review process when your application comes up for review. But, as an applicant, they can only help you.
Keep in mind to always maintain a healthy balance between all of the different activities you participate in. In other words, don't go running to sign up for every possible community service opportunity. Don't sacrifice your academics in order to do them. This demonstrates that you have time management skills. It also shows that you can engage in multiple activities without becoming overwhelmed or losing focus.
You want to show colleges and universities that you can indeed manage your time well, doing these great things in your community while also striving for excellence in the classroom.
The top reason that colleges value community service on an application is for the simple fact that a student who is active in volunteering and dedicating time to serving others is more likely to participate in activities and support the school's value and mission. An active participant is well-equipped to be a great representative of that school if it chooses to admit you.
So what are some good programs and places to get started if you want to start giving back to your community and rounding out that resume of yours?
One of the most well-known and respected organizations is Habitat for Humanity.
What is Habitat for Humanity?
Habitat for Humanity is a global nonprofit housing organization working in local communities across all 50 states in the U.S. and in approximately 70 countries. Habitat's vision is of a world where everyone has a decent place to live.  Habitat works toward this vision by building strength, stability, and self-reliance in partnership with families in need of decent and affordable housing. Habitat homeowners help build their own homes alongside volunteers and pay an affordable mortgage.
The idea that became Habitat for Humanity first grew from the fertile soil of Koinonia Farm, a community farm outside of Americus, Georgia, founded by farmer and biblical scholar Clarence Jordan.
On the farm, Jordan and Habitat's eventual founders Millard and Linda Fuller developed the concept of "partnership housing." The concept centered on those in need of adequate shelter working side by side with volunteers to build decent, affordable houses. The houses would be built at no profit. New homeowners' house payments would be combined with no-interest loans provided by supporters and money earned by fundraising to create "The Fund for Humanity," which would then be used to build more homes.
In 1973, the Fullers decided to take the Fund for Humanity concept to Zaire, now the Democratic Republic of Congo. After three years of hard work to launch a successful house building program there, the Fullers then returned to the United States and called together a group of supporters to discuss the future of their dream: Habitat for Humanity International, founded in 1976.
The times have changed, the building site locations have grown in number, but the very real chance that Beau and Emma's family experienced is shared by families today who partner with Habitat to build or improve a place they can call home. Habitat now works in all 50 states in the U.S. and in more than 70 countries and has helped more than 29 million people achieve strength, stability, and independence through safe, decent, and affordable shelter.
The Impact of Habitat for Humanity
Families in need of affordable housing live everywhere: small towns and villages, sprawling cities, your community. Housing need presents itself wherever people live and work, and it takes many forms and has far-reaching effects. Now in the midst of the current COVID-19 pandemic, Habitat's mission is more relevant than ever.
While the vast majority of Americans feel stable and secure in their current situation, housing insecurity touches nearly half of adults at some point in their lives. A majority of Americans believe that it is challenging to find affordable quality housing in their communities and more than half of all adults say they have made at least one trade-off in order to cover their rent or mortgage. Such trade-offs may include taking second jobs, cutting back on health care and healthy food, and moving to less safe neighborhoods.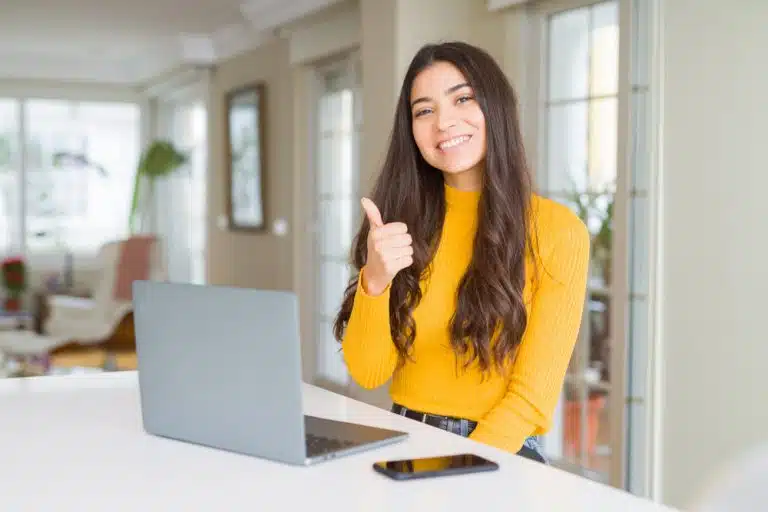 Across the globe, urban populations have increased rapidly, often outstripping available housing. A century ago, one out of every five people lived in urban areas; now, for the first time in human history, more than half of us do. In these circumstances — and in many others brought about by various policies, laws, and systems — one of the biggest obstacles to a world where everyone has a decent and affordable place to live can be access to land for shelter in the first place.
In response to the ever-growing need for shelter in your community and around the world, Habitat works in many ways: new construction, repairs to existing homes, small loans for incremental building and home improvements, help establishing title and ownership to land, advocacy for better laws and systems, disaster prevention and recovery, and more.
You can be a part of Habitat for Humanity's global and local impact by getting involved on any level, whether it's building houses or spreading the word.
How can I volunteer with Habitat for Humanity?
Habitat for Humanity offers several different ways to participate in volunteer programs. With Habitat for Humanity, you have the opportunity to build in your community and also in communities around the world. Because of the help of people like you, whole neighborhoods improve and completely transform. Through this transformation, families achieve the strength, stability, and independence they need to build a better life.
Collegiate Challenge: For more than 25 years, Habitat has provided alternative school break volunteer opportunities to high school and college students. Since this program began in the late '80s, more than 250,000 have committed to building safe, affordable homes across the United States through Collegiate Challenge. This unique one-week volunteer program is offered year-round. All you need is five or more friends ages 16 or older. Then, simply select a location that you are interested in travelling to. You can choose a build close to a school or somewhere across the country. After that, prepare for an incredible experience that you and your friends will never forget.
Collegiate Challenge offers an education all its own. Whether your group is on the building site or serving in the ReStore, you'll be learning about substandard living conditions and how affordable housing builds strength, stability, and self-reliance for homeowners. This will allow you to see not just a house being built or repaired, but the people behind it – macro issues on a micro-scale. These are life lessons you'll carry with you far into the future. All the fun you'll have will just be extra credit.
Volunteer near you: By volunteering with your local Habitat for Humanity, you can be a part of the change you want to see in your community. Habitat offers several opportunities to build or repair homes with families, in addition to volunteer work opportunities at your local Habitat ReStore. You can even invite your friends and family to join.
To find Habitat for Humanity volunteer opportunities near you, check out their site and enter your zip code or location, then use the available contact information to see what opportunities are available at your local Habitat affiliate. You can also learn more about their national volunteer projects listed.
Travel & Build: Take a volunteer trip in the U.S. and around the world. You can travel with Habitat for Humanity to build strength, stability, and self-reliance through shelter. There are a variety of ways to do this, whether it's volunteering abroad with the Global Village Program, or joining and leading an upcoming Habitat and Thrivent WorldWide trip.
Build Events: While scheduled Habitat builds take place on a regular basis, Habitat also hosts special events in local communities like yours that may suit your particular interests. These include things such as a focus on beautification or renovation of homes and neighborhoods, youth involvement activities, opportunities for veterans, green-building practices, Women Build events, the Jimmy & Rosalynn Carter Work Project, Home Builders Blitz, World Habitat Day, and Habitat on the Hill, among others.
Consider this an occasion to meet new people while strengthening your community by building safe, affordable housing. You'll have the ability to improve the lives of people, work alongside future Habitat homeowners, learn different skills, or advocate for affordable housing.
Long Term Opportunities: If you're looking to take a gap year to discover yourself or just have a productive year of giving back, Habitat also offers long term volunteer opportunities. You can join the Disaster Corps and assist in areas that have faced damage from natural disasters, travel abroad for years in the United States or internationally, or join the Habitat for Humanity Americorps and get paid to serve your community for a year.
Habitat for Humanity Advocacy Efforts
Advocacy means supporting and promoting a cause you believe in. Habitat for Humanity advocates to change policies and systems so that we can eliminate barriers to adequate, affordable housing. The vision is a world where everyone has a decent place to live.
The building is part of the solution, but the less visible aspects of housing like laws, regulations, systems, and rules about land and the built environment are critical components, too. Sustainable and inclusive policies and systems can promote access to decent housing, while others can create barriers. And those barriers make it harder to find land for construction, build a home, or be able to afford a place to live.
Habitat's approach to advocacy is based on decades of on-the-ground experience and policy expertise. From a deep understanding of housing and its central role in providing opportunities for families, they work to reform laws in a non-confrontational, nonpartisan way.
Habitat has helped families build strength, stability, and self-reliance through shelter for more than four decades. Since founding in 1976, Habitat has served millions of people, and there's no question the organization's work has made a significant impact throughout the world.
But it's not enough. Today, one out of every four people around the world are still in need of a safe, healthy, and affordable place to call home.  In addition to lifting our hammers, we must also lift our voices in support of the adequate shelter. Advocating for sustainable and inclusive policies and systems that promote access to decent housing is critical to achieving our vision of a world where everyone has a decent place to live.
You can help in Habitat for Humanity's campaign for advocacy simply by spreading awareness about their mission and range of policies such as:
Mortgage regulations
Tax credits
Neighborhood zoning
Federal housing programs
Credit access
Land access
When you advocate with Habitat for Humanity, you're helping to change systems and policies in the U.S., and you're working alongside people in your community and across the nation who care passionately about creating affordable homes and stronger communities.
In places where smart rules and regulations about land and building are established, there is more access to safe, affordable housing. In other places, where policies and systems are weak, there can be barriers to finding land suitable for building a home, building the home itself, or ensuring that the home is affordable.
You can read about Habitat's specific campaigns and policy issues that you can become involved with on their Advocacy Page.
Can I start a group or chapter at my own school with Habitat for Humanity?
The answer is yes! AdmissionSight strongly encourages students to take the initiative to start their own group or club at their own school. Doing so will show any college you're interested in that you have what it takes to put an idea into action and see it through.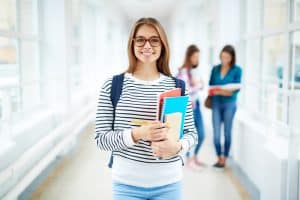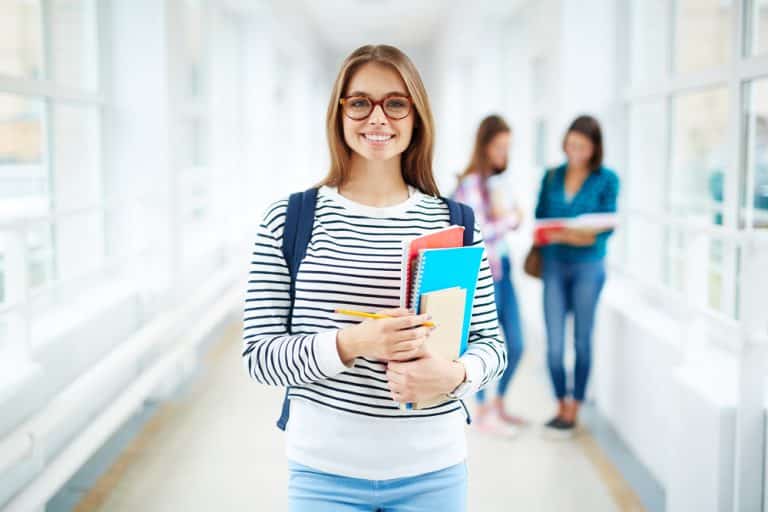 Campus chapters set the foundation for Habitat's work related to your school. This includes helping set up volunteer opportunities, educating your school and community around issues related to housing and Habitat, fundraising in your local area to support more housing opportunities, and speaking with your community officials to prioritize shelter. You can start a chapter at both the high school and college levels.
Learn about campus chapters and how to get involved within your local community.
Campus chapters are guided by four functions:
Direct service: Campus chapters partner with their local Habitat volunteering on new home construction, rehabilitation, rehab, neighborhood revitalization, ReStore, and office tasks.
Fundraising: Campus chapters raise funds to support the work of their local Habitat for Humanity and Habitat for Humanity International. Chapters may contribute through various fundraisers in partnership with their local Habitat or toward the tithe program.
Advocating: Campus chapter leaders and members must advocate for affordable housing because building alone will not end poverty housing. Being a Habitat advocate means raising your voice to shape policies to serve people in need of decent housing.
Educating: Campus chapters educate others on their campus and in their local community about the importance and need for strong, stable housing and what Habitat does to increase access to housing solutions.
Volunteer work and community service matter when it comes to college admissions. When you start sending out your applications and personal statements to the schools of your choice, we at AdmissionSight want you to present the best possible version of yourself.
By giving back to your community or showing dedication to a cause that you believe in, you can demonstrate not only your work ethic but your own values and ability to commit to a cause and be a positive example for your peers.