How Big Is Princeton University?
Is Princeton A Large Campus?
Princeton University strives to achieve the highest levels of distinction in the acquisition and dissemination of knowledge and understanding as a leading international research institution. Princeton stands out among research universities for its dedication to undergraduate education. A wide range of academic programs at Princeton reflects the importance of interdisciplinary work.
You might wonder "How big is Princeton University?" More than 200 buildings covering approximately 9.5 million square feet can be found on the primary campus of Princeton University, which spans an area of 600 acres. Additionally, the university provides faculty, staff, and graduates with more than 1,000 rental units totaling more than 1.2 million square feet. More than 520 acres in West Windsor Township, more than 835 acres in Plainsboro Township, and more than 1,040 acres in Princeton are owned by the University.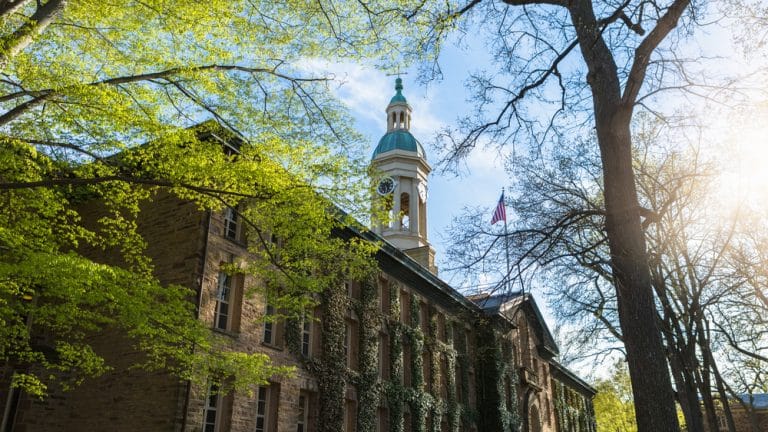 When we talk about Princeton, its size is one of the things that most people find surprising. To answer the question "Is Princeton a large campus?", in comparison to other universities, Princeton is a small school with fewer than 6,000 undergraduate students. However, it is due to this size that the University is able to put its attention on the undergraduate experience.
There are five colleges and schools that makeup Princeton University:
Undergraduate College
School of Architecture
School of Engineering and Applied Science
Graduate School
Woodrow Wilson School of Public and International Affairs
Beyond the classroom, students have access to more than 300 student-run organizations that cater to a wide range of interests, including anime, languages, and improv. There are 37 varsity intercollegiate sports teams at Princeton, where sports are also very important. The Ivy League's Princeton Tigers play football at the NCAA Division I level.
What Is the Area Around Princeton Like?
The best of both worlds is offered by Princeton's charm. If you're curious what is the area around Princeton like, a community of about 30,000 people, Princeton enjoys a central New Jersey location, a well-developed transit system, and is only a short train ride from both New York City and Philadelphia. Its residents live in tree-lined neighborhoods.
How big is Princeton University's neighborhood? The dining scene in Princeton is consistently improving in terms of both diversity and quality. There are options for everyone, including farm-to-table fine dining, noodle shops, sandwich shops, and gourmet ice cream. A variety of Asian, Middle Eastern, Mediterranean, Latin American, and other cuisines are also present in Princeton thanks to its diverse population.
There are many different types of retail establishments in downtown Princeton, all close to the campus, including thrift stores, fashion boutiques, book stores, and a well-known record exchange. Additionally, free shuttle buses connect students to larger supermarkets and shopping malls in and around Princeton.
Because of the close proximity of the city to parks, waterways, and trails, residents of Princeton enjoy outdoor activities all year long. The Delaware & Raritan Canal is lined with convenient jogging trails, and students canoe on Lake Carnegie and go biking and hiking on local trails. It's also a short drive to the ski mountains in Pennsylvania and the Jersey Shore's beaches. The Princeton campus and the surrounding areas are serviced by TigerTransit shuttles and local NJ Transit bus routes. Day trips are simple with the help of bike and car shares.
How Many People Apply to Princeton in A Year?
Ivy League school Princeton University has one of the most competitive admissions policies among all schools in the league. The acceptance rates at Princeton University have decreased over the past eight years and are almost certainly going to keep declining in the future, following the general trends at all elite universities.
How many people apply to Princeton in a year? Thousands of students apply to Princeton each year. It is very difficult to get into this prestigious school, and the level of competition has risen recently. For instance, Princeton accepted 6.5 percent of the 29,303 applications it received for the Class of 2020. Only 3.98 percent of the 37,601 applicants for the class of 2025 at Princeton were chosen.
What Is Princeton's Acceptance Rate?
The statistics for the Class of 2026 were not made public by Princeton University. Princeton admitted 1,647 students, or 4.38 percent of the 37,601 applicants for the Class of 2025, as per its published Common Data Sets. Of the 32,835 applicants for the Class of 2024, Princeton University admitted 1,848 students the previous year, or 5.63 percent.
The table below shows the answer to the query "What is Princeton's acceptance rate?":
| | | | |
| --- | --- | --- | --- |
| Class | Applications Accepted (EA and RD) | Applications Received (EA and RD) | Admissions Acceptance Rate (EA and RD) |
| 2026 | NA | NA | NA |
| 2025 | 1,498 | 37,601 | 3.98% |
| 2024 | 1,823 | 32,836 | 5.55% |
| 2023 | 1,895 | 32,804 | 5.78% |
| 2022 | 1,941 | 35,370 | 5.49% |
| 2021 | 1,890 | 31,056 | 6.09% |
| 2020 | 1,894 | 29,303 | 6.46% |
Note: EA means Early Action while RD is for Regular Decision admissions
What Is the Average Class Size At Princeton University?
Earlier, it was discussed how big is Princeton University and now you ponder "what is the average class size at Princeton University?" Princeton's classes are typically small. The student-to-faculty ratio is 5 to 1, and even lecture courses only have 30 to 40 students on average. This implies that nobody gets lost in the crowd at Princeton.
Precepts, which are small discussion groups that meet once a week to further explore the readings and topics of a specific course, give students the chance to interact with their peers and the course material even more closely. The precept offers a free exchange of ideas where students are invited to speak up and disagree with their peers.
A key element of a Princeton education is the precept. Woodrow Wilson, the president of Princeton University, introduced it in 1905 as a way for students to participate actively in their learning process. It is loosely based on the tutorial systems of the Universities of Oxford and Cambridge.
The instructor of the course, other faculty members, or highly qualified graduate students may lead precepts. During regular office hours, students can speak privately with a professor to discuss concerns and ideas.
How Many Majors Does Princeton Have?
Individual departments, programs, or schools are not considered when students apply to Princeton University. Let's discuss further how many majors Princeton have.
Students may choose to enroll in either the Bachelor of Science in Engineering (B.S.E.) or the Bachelor of Arts (A.B.). Students can select from 37 concentrations (computer science offers both A.B. and B.S.E.) and more than 50 interdepartmental certificate programs within these degree programs.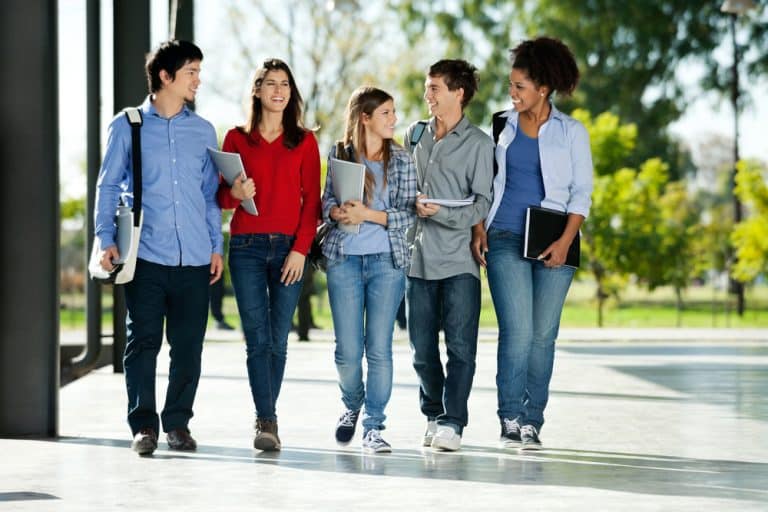 The School of Architecture and the Princeton School of Public and International Affairs both offer concentrations in public policy for the A.B. You can see how big is Princeton University with the wide array of concentrations the students can choose from.
Bachelor of Arts (A.B.)
African American Studies
An examination of the intricate interactions between political, economic, and cultural forces that influence how we perceive the historical struggles and successes of Americans of African descent as well as how they relate to other people around the world.
Anthropology
An interpretive approach to the social worlds and contemporary realities that people construct and inhabit.
Architecture
The School of Architecture's undergraduate program is renowned for its challenging and interdisciplinary approach to pre-professional education. The four-year undergraduate program offers an introduction to the field of architecture within the confines of a liberal arts curriculum and leads to an A.B. with a concentration in architecture.
Art and Archaeology
An introduction to the study of the visual arts, covering all eras of European art and architecture as well as African, Chinese, Japanese, pre-Columbian, Greek, and Roman art and archaeology, American art, the history of photography, and theory and criticism.
Astrophysical Sciences
A discipline for those who find the idea of helping to uncover the universe's undiscovered secrets fascinating. Coursework and personal study on subjects like planetary science, cosmology, the early universe, black holes, dark matter, stars, galaxies, and more.
Chemistry
The "central discipline" that centers on creating, calibrating, simulating, and comprehending the chemical elements that make up the environment. Catalysis/synthesis, inorganic chemistry, materials, spectroscopy/physical chemistry, and theoretical chemistry are some of its subfields.
Classics
A number of topics related to the ancient world, such as Greek and Roman history, culture, literature, and philosophy, as well as their contemporary relevance, are examined in this concentration. To start a Classics major, you don't need to know any Greek or Latin.
Comparative Literature
A broad-reaching scholarly endeavor that fortifies intercultural ties between people and societies and crosses disciplinary boundaries by approaching literature and culture from a variety of eras, media, and tongues.
Computer Science
The Department of Computer Science's curriculum encourages students to learn the subject's foundational ideas as well as how to use sophisticated computer systems effectively. The plan offers opportunities for study in fundamental areas of computer science like software systems, complexity and algorithms, machine architecture, computer graphics, programming languages, and machine learning. Computer science is an option for students in the B.S.E. and A.B. degree programs.
East Asian Studies
An investigation into the depth and breadth of one's familiarity with the languages and cultures of China, Japan, and Korea.
Ecology and Evolutionary Biology
Uncovering the mysteries of how organisms work, interact with one another and their environment, evolve, and how we can manage our biological heritage to ensure a sustainable future takes place in laboratories, classrooms, and field sites all over the world. Economics is a rigorous theoretical and statistical analysis of social issues like employment, growth, inflation, globalization, health, and poverty.
English
This program encourages thoughtful reflection on a number of fundamental questions about what it means to be human, including power, the nature of beauty, one's identity, and love. Students learn about the greatest authors, including Toni Morrison, William Shakespeare, Jane Austen, and Emily Dickinson, as well as subjects like American cinema, children's literature, Latino/a Studies, food writing, the Harlem Renaissance, and Asian-American literature, with an emphasis on diversity and history.
French and Italian
Global exposure to the rich literature and cultures of the Italian and French-speaking countries.
Geosciences 
The study of the deep interior, surface environments, oceans, and climate of the Earth using chemistry, biology, physics, math, and computer science.
German
With a notable new strength in media studies and the visual arts, and a focus on literature, literary theory, and philosophy.
History 
A group of academics whose research spans time periods from late antiquity to the present and whose interests range from social to the intellectual, political to military, economic to legal history.
Mathematics
Exploration of a wide range of fundamental topics in both pure and applied mathematics, led by some of the world's top mathematicians, who also hold tea every afternoon at 3:30 p.m. while classes are in session.
Molecular Biology
A study of the fundamental biological issues of the twenty-first century, covering everything from molecules to genomes.
Music
A major with a focus on writing music or writing about music sits at the center of a thriving campus musical culture.
Near Eastern Studies
A thorough understanding of the cultures, histories, and literatures of the ancient, medieval, and modern Near East as well as other cultures. immersion in a Near Eastern language.
Neuroscience
The scientific study of molecular, cellular, developmental, and systems neuroscience as it relates to studies in cognition and behavior.
Philosophy 
A thorough examination of early modern and ancient philosophy, as well as the logic and philosophy of science, philosophy of mind and language, metaphysics, and epistemology.
Physics 
The study of the entire physical universe, includes atoms, solids, radiation, galaxies, and living things. You will learn about the physical law's structure and get the chance to participate in its discovery if you focus on physics at Princeton.
Politics 
The study of political institutions, ideologies, and practices from both a national and international political perspective. Through courses that cover topics like elections, development, war, and the nature of justice, the concentration deepens students' understanding of citizenship and government.
Psychology 
The scientific study of human behavior and thought, including sensation, perception, movement, language, thought, judgment, and social interaction.
Public Policy (Princeton School of Public and International Affairs)
A multidisciplinary liberal arts major offered by the Princeton School of Public and International Affairs for students who want to work in public service and advance as leaders in these fields. Students take core social science and science policy courses, select electives from across the university in their area of greatest interest in policy, participate in task forces and policy research seminars on current and crucial issues in public policy, do fieldwork or have cross-cultural experiences that are relevant to policy, and take core social science and science policy courses.
Religion 
A study of religious practice, including the various manifestations it has taken throughout history and across cultures, as well as the theoretical, moral, and political issues it raises.
Slavic Languages and Literatures
Russian and Eastern European cultures, societies, and languages are explored in Slavic languages and literatures (including Polish, Czech, Bosnian-Serbian-Croatian). The study of Russian opens doors to other fields such as literature, politics, cultural anthropology, film, visual arts, and Russia's still tense relationship with the West.
Sociology
For those who are interested in the social aspects of politics, economics, history, psychology, big data, and demography, sociology is a cutting-edge undergraduate concentration.
Spanish and Portuguese
A foundation in Spanish or Portuguese, as well as courses in art history, anthropology, sociology, comparative literature, and other humanities disciplines.
Bachelor of Science in Engineering (B.S.E.)
Chemical and Biological Engineering
A thorough examination of the chemical, biological, and physical procedures used to create products like oil refineries, pharmaceuticals, semiconductors, adhesives, biopolymers, artificial kidneys, solar panels, ceramics, and many other things that are used to control pollution.
Civil and Environmental Engineering
Students are prepared to be creative leaders in addressing XXI century challenges related to the built and natural environment in contexts of resilience, sustainability, and livability through cutting-edge research and forefront innovative teaching.
The areas of focus are urban environments, water, and air quality, structural art, structural design, and building materials, as well as climate change and its effects on water resources and the hydrologic cycle.
Computer Science
A course that guarantees thorough exposure to computer system design, theoretical computer science, and algorithms. Additionally, students in the A.B. can major in computer science.
Electrical and Computer Engineering
A thorough understanding of a range of important societal issues, such as brain imaging, medical imaging, diagnosis, efficient lighting, buildings, computing, communications, solar cells, circuits, and energy harvesting from the environment.
Mechanical and Aerospace Engineering
A chance to design, construct, and test objects and machines like cars, planes, satellites, engines, robots, and control systems.
Operations Research and Financial Engineering
Operations research and financial engineering, which focuses on the regulation of financial institutions, energy and the environment (particularly the financialization of commodities, climate change, and emissions control), future transportation systems, and health care, uses quantitative theories, models, methods, and algorithms.
In 2020, the top majors or concentrations with most number of enrolled students were ranked:
| | |
| --- | --- |
| Majors | Number of Admitted Students |
| Computer Science | 158 |
| Econometrics and Quantitative Economics | 126 |
| Public Policy Analysis (General) | 108 |
| History, General | 73 |
| Political Science and Government (General) | 70 |
| Operations Research | 69 |
| Molecular Biology | 56 |
| Mechanical Engineering | 52 |
| Ecology and Evolutionary Biology | 46 |
| English Language and Literature (General) | 42 |
Princeton is renowned for a variety of things, including its excellent instruction, accomplished faculty, close-knit student body, varsity sports, and ground-breaking research. Although Princeton University may be on the smaller side, we know how big Princeton University's influence on the caliber of academics not only in the US but also globally.
AdmissionSight suggests a campus visit would be worthwhile if you were considering joining the "Tigers." You can get a better understanding of Princeton University and see how big is Princeton University where you will likely spend the next four years of your life. At AdmissionSight, our number one objective is to help the students we work with gain admission to their dream school. Contact us today for a free consultation.