How does Columbia's Ph.D. application work?
What are the Ph.D. programs at Columbia?
What kind of Ph.D. programs does Columbia University offer? The Doctor of Philosophy degree is awarded by the Columbia University Graduate School of Arts and Sciences; however, the individual Columbia schools listed below are responsible for the administration of their own Doctor of Philosophy programs. This includes admissions, degree requirements, financial aid, and student affairs.
Columbia Journalism School
Columbia University Irving Medical Center
Fu Foundation School of Engineering and Applied Science
Graduate School of Architecture, Planning, and Preservation
Mailman School of Public Health
School of International and Public Affairs
School of Nursing
School of Social Work
Teachers College
Who are eligible for Columbia Ph.D. admissions?
So, who is qualified to apply for admission to the Ph.D. program at Columbia? Prior to starting your Columbia Ph.D. application, it is mandatory that you're aware of your admission eligibility.
In order to be considered for admission, applicants need to have obtained their bachelor's degree from an institution that has been granted accreditation by the time they enroll in the Graduate School.
Applicants who hold American doctorates or their international equivalents in the same or similar fields as those to which they propose to apply, or who have completed most of the work required to earn the Ph.D. elsewhere (i.e., beyond the equivalent of the Columbia M.Phil and/or three years of doctoral coursework), are not eligible for admission to the Graduate School at Columbia University.
If you fail to reveal this information, you run the risk of having your offer of admission revoked or of having your enrollment terminated if you are already enrolled.
If you are unsure if your current or former studies leave you ineligible to apply, it is strongly recommended that you consult the Director of Graduate Studies of the program to which you wish to apply.
Applicants have the opportunity to submit their applications until 11:59 p.m. local time on the day that the application deadline for their program occurs.
During the application process, every student is required to give their written authorization to take part in a verification process of any and all academic, professional, and reference information that they have submitted.
In order to complete the verification procedure, each student will be required to sign and date an authorization and release form. Within the online application itself, you will find a link to follow this procedure; the completion and submission of the release form are necessary before an application can be filed.
The completion of prior courses of study will not be the sole factor considered for admission; the quality of the record submitted and any proof that can be collected regarding the candidate's personal suitability to pursue professional practice will also be taken into consideration.
What are the application requirements for the Columbia Ph.D. program?
So, in order to be considered for the Ph.D. program at Columbia, what are the prerequisites?
The online application must be used by every prospective student in order to be considered. It is not possible to submit a printed application.
The department, doctorate program subcommittee, or free-standing master's degree program that you desire to study must be specified in your application. Alternatively, you may choose to leave this blank. The following components make up a full application:
transcripts from all previous higher education institutions attended
a declaration of academic purpose
a curriculum vitae or résumé
letters of recommendation from relevant educational institutions
If the department or program requires it, you must submit your GRE scores.
Scores that are official from either the TOEFL or IELTS, for applicants who are required to meet an English Proficiency Requirement.
a sample of your academic writing, if the department or program requires you to submit one.
the submission of the registration fee
What is the admission process for the Columbia Ph.D. program?
What is the process involved in getting accepted into the Ph.D. program at Columbia? To begin with your Columbia Ph.D. application, you should take note of the following:
The applicant is required to submit all materials directly, not through an agent or third-party vendor. The only exception to this rule is for submissions made by the Fulbright Program of the United States Department of State and its three partner agencies IIE, LASPAU, and AMIDEAST, as well as the Danish-American Fulbright Commission (DAF), and the Deutscher Akademischer Austauschdienst (DAAD).
The applicant will be expected to provide a statement verifying that all of the information and papers that they have sent to Columbia are accurate and authentic. If you have any inquiries regarding this prerequisite, you are encouraged to email the GSAS Office of Admissions at the following address: gsas-admissions@columbia.edu.
The failure to submit application materials that are complete, correct, and authentic in accordance with these instructions could result in the rejection or revocation of admission, the cancellation of academic credit, suspension, expulsion, or even the eventual revocation of the degree.
Applicants might be asked to assist admissions staff and faculty members who are involved in admission reviews in verifying all documents and statements made in documents submitted by students as part of the application review process.
It is important to understand that all documents submitted with an application become the property of Columbia University and cannot be returned. In addition, the contents will not be distributed to third parties nor will they be shared with anyone else.
Only after the applicant has enrolled in the GSAS program to which they have been approved can they make a request to read the recommendation letters, and only if the applicant has not waived their right to access the letters in the first place.
Students who do not get an offer of admission or who are admitted but do not enroll are not granted access to the letters at any time, as outlined in the regulations of the Family Educational Rights and Privacy Act (FERPA), which is a federal law that protects educational rights and privacy.
How do you get a Ph.D. admission to Columbia University?
So, how exactly does one go about enrolling in the doctoral program at Columbia University? It can be a very stressful experience to submit applications to Ivy League colleges like Columbia University. You are well aware that you are competing against the very best, and standing out from the crowd can feel like an insurmountable challenge. But you can do it. Take note of the following as you begin your Columbia Ph.D. application:
Get an early start.
Before you start working on your application, give some thought to how you want it to look, and then take the necessary steps to prepare yourself for the advanced courses, test scores, and extracurricular activities that are required. If you're already at a later stage in your academic career, make whatever adjustments you can right now and start thinking about how you can fix holes in your personal statement.
Read a great deal.
Maintain awareness of any modifications that may be made to the application, any new questions that may be asked, and any advice that may be particularly useful for students like you. Start preparing for your essays as soon as possible, presuming that all of your grades are in line and that your exam results are on track. It is possible that the prompts are not yet available; nevertheless, you can research previously written essays as well as those that are now being written, and begin formulating ideas about how you would respond to questions that are similar to those.
Make it into a spike.
Keep in mind that each and every other student who is applying to Columbia is as concerned about having excellent grades, completing AP courses, and achieving high test scores. If you are going up against the best of the best, you have to find a way to differentiate yourself. Develop a specific area of specialty instead of trying to be well-rounded; this is something that will differentiate you from other students and really highlight what it is that sets you apart as an individual. The key is to make your Columbia Ph.D. application stand out.
The low acceptance rate that Columbia maintains helps to contribute to the school's overall prestige. If there was a low bar to entry, then its academic and social influence would be far less significant.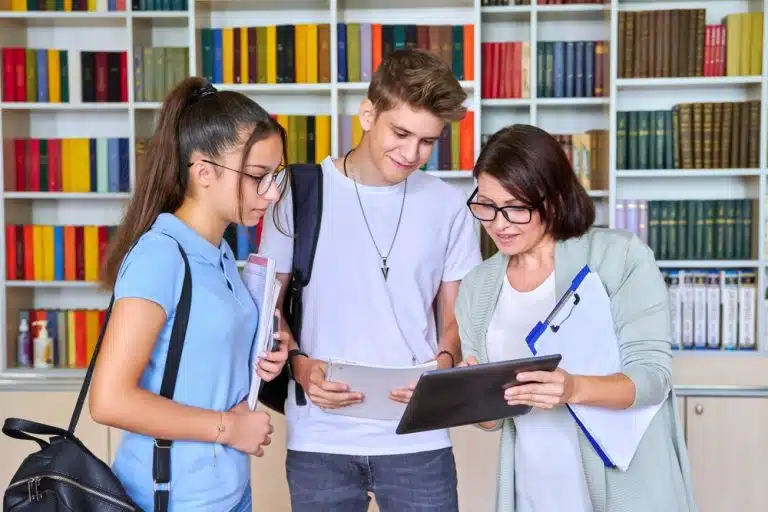 Although the reported statistics change from year to year, you can be certain that the acceptance rate in any given year will be no higher than six percent. The acceptance rate for the class of 2025 at Columbia University was reported to be 3.7 percent, which means that approximately four students out of every one hundred people who applied will receive a coveted acceptance letter.
Because Columbia takes an all-encompassing approach to reviewing applications, each component of the application is important. Make sure you make use of all resources available including this Columbia Ph.D. application guide so that you'll be able to make things bearable for you.
AdmissionSight has helped students get accepted to some of the world's most prestigious colleges for over a decade. We have one of the best success rates in the business, with 75% of our students being accepted to selective institutions. Don't hesitate to contact us right now to schedule your preliminary consultation.
AdmissionSight can help you put your best foot forward when applying to college. Contact us today for more information on our services.