How does Harvard's Ph.D. Application Work?
The exceptional transdisciplinary capabilities of the university are put to use in a variety of doctoral programs offered by the Harvard Graduate School of Education. Candidates for a doctoral degree at Harvard University have the opportunity to participate in cutting-edge interdisciplinary research that is informed by a variety of fields, including the cognitive sciences, economics, medicine, and the humanities. We have provided you with all of the information that you will require in order to successfully complete the Harvard Ph.D. application.
What are the Ph.D. programs at Harvard?
What exactly constitutes a Ph.D. program at Harvard University? As a Ph.D. student at Harvard, you will collaborate with academics from all of the university's other graduate schools on cutting-edge interdisciplinary research. The following is a list of the areas of concentration that you can take a look at before you start your Harvard Ph.D. application journey:
The University of Harvard Ph.D. Subfields and Specializations:
African and African American Studies
American Studies
Anthropology
Applied Mathematics SEAS
Applied Physics SEAS
Archaeology
Architecture, Landscape Architecture, and Urban Planning
Astronomy
Bioengineering SEAS
Bioinformatics and Integrative Genomics DMS HILS
Biological and Biomedical Sciences DMS HILS
Biological Sciences in Public Health HILS
Biophysics HILS
Biostatistics
Biotechnology: Life Sciences
Business Administration
Business Economics
Byzantine Studies
Celtic Languages and Literature
Chemical Biology HILS
Chemical Physics
Chemistry and Chemical Biology HILS
The Classics
Comparative Literature
Computational Science and Engineering SEAS
Computer Science SEAS
Data Science SEAS
Division of Medical Sciences
Earth and Planetary Sciences
East Asian Languages and Civilizations
Economics
Education
Electrical Engineering SEAS
Engineering and Applied Sciences
English
Environmental Science & Engineering SEAS
Film and Visual Studies
Germanic Languages and Literature
Government
Harvard Integrated Life Sciences
Health Policy
History
History of Art and Architecture
History of Science
Human Evolutionary Biology
Immunology DMS HILS
Inner Asian and Altaic Studies
International Relations
Linguistics
Materials Science & Mechanical Engineering SEAS
Mathematics
Middle Eastern Studies
Molecular and Cellular Biology HILS
Music
Near Eastern Languages and Civilizations
Neuroscience DMS HILS
Organismic and Evolutionary Biology HILS
Organizational Behavior
Philosophy
Physics
Political Economy and Government
Political Science
Population Health Sciences
Psychology
Public Policy
Quantum Science and Engineering
Regional Studies–East Asia
Regional Studies–Russia, Eastern Europe, and Central Asia
Religion
Romance Languages and Literature
Slavic Languages and Literature
Social Policy
Sociology
South Asian Studies
Speech and Hearing Bioscience and Technology DMS HILS
Statistics
Systems, Synthetic, and Quantitative BiologyHILS
Virology DMS HILS
Who are eligible for Harvard Ph.D. admissions?
So, who can apply to the Doctor of Philosophy program at Harvard? The minimum educational requirement for applicants is a bachelor's degree. The application process is also open to senior-year undergraduate students who are interested in applying.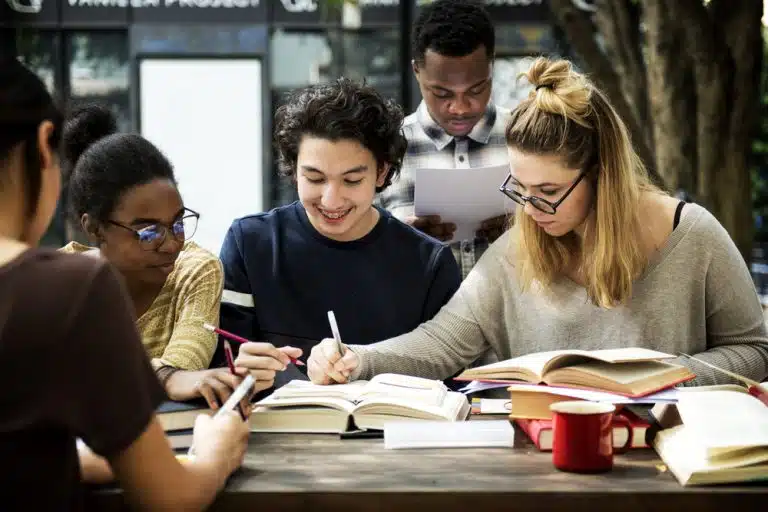 The educational and professional backgrounds of students vary, although most students have already earned a master's degree and/or have relevant work experience.
What are the application requirements for the Harvard Ph.D. program?
In order to participate in the Harvard Ph.D. program, what are the prerequisites for the application? The following should be sent to the Harvard Graduate School of Arts and Sciences (GSAS) in order to be considered a full application for the Ph.D. program:
Online Application Form (Accessed through the GSAG website)
Résumé/Curriculum Vitae
Statement of Purpose
GRE (must be sent directly to GSAS, institution code 3451)
TOEFL or IELTS (if applicable) – must be sent directly to GSAS: institution code 3451 for TOEFL; specify Harvard Graduate School of Arts and Sciences for IELTS
Transcript(s) from each postsecondary institution attended: uploaded copy of each transcript with the online application
$105 application fee (paid via credit card with the online application)
Supplemental form for the Ph.D. in Education
What is the admission process for the Harvard Ph.D. program?
So, what are the steps involved in getting accepted into the Ph.D. program at Harvard? To get started with the Harvard Ph.D. application follow these steps:
Choose a program.
The Graduate School of Arts and Sciences (GSAS) confers master's and doctoral degrees in a variety of fields, including the social sciences, natural sciences, arts and humanities, and engineering and applied sciences.
Students in many programs have the opportunity to select an area of concentration, which enables them to do research with a greater degree of specificity. Examine the available programs to find the one that caters most closely to your academic objectives.
Check the application deadline and make a note of it.
The last day to submit an application varies from program to program and is listed on each program's page.
Review the requirements for standardized tests.
The Graduate Record Examination (GRE) general test or a subject test score may be required for admission to some programs. Applicants who are not native English speakers may be required to submit their scores from an English Language test in order to establish that they are proficient in the English language (TOEFL or IELTS). For further information, please take a look at the admissions policy on English Proficiency. Make sure that you register for any relevant tests in plenty of time.
Ensure that your application is complete and submitted before the deadline.
September is the month that the online application becomes accessible. On the day of the deadline, the application and all of its components must be submitted before 5:00 p.m. eastern time.
How do you get a Ph.D. admission to Harvard University?
Earning a doctor of philosophy, or Ph.D. demonstrates not only an expert level of knowledge across a large academic subject but also an expert level of knowledge within a specific academic subfield. In addition to the requirements that are shared across all Harvard Ph.D. applications, candidates must also fulfill the requirements such as the following:
Academic Residence
In order to be awarded a Ph.D., students are required to be enrolled in school on a full-time basis for a period of at least two years. If academic credit is awarded for work done elsewhere, the length of time needed to fulfill this prerequisite may be cut by up to one year (eight courses for a total of 32 credits), at the discretion of the program. It is possible for a department to file a complaint with the Office of Student Affairs in order to acquire a certification of additional criteria to evaluate the amount of progress a student has made.
Competence in the English Language
The ability to communicate in English is a prerequisite for enrollment in the Ph.D. program at GSAS. The TOEFL or the IELTS Academic speaking score will be used to determine a person's level of English proficiency if they are not native speakers of the language and did not receive their undergraduate degree from an English-speaking institution. This screening will only apply to individuals who are not American citizens.
Cost of Instruction and Fees
Students pursuing a Ph.D. are required to pay the full tuition rate for two years and then a reduced rate for the next two years unless the amount of time between first registration and completion of the degree is less than four years. Students who are in grades 5 and above are required to pay the facilities fee.
General or Qualifying Examination
Before beginning independent dissertation research, students in the majority of programs are required to first demonstrate their competence on a general examination or one of several other preliminary or qualifying examinations designed and administered by the program. Students are required to pass these examinations by the time they reach the end of their second year of full-time academic residence, provided that both the nature of the discipline and their prior preparation allow for it.
Dissertation
Many educational institutions mandate that students develop a dissertation prospectus, which then needs to be authorized by the educational institution where they are enrolled. Any student who wishes to present their dissertation in the form of a published article, series of articles, book, or other documents, or a manuscript that has been approved for publication is required to further obtain their program's approval.
Dissertations that have been approved must be uploaded to ProQuest ETD by the dates specified in the degree calendar, which are as follows:
It is not permitted to use a dissertation that has been submitted for another degree, either at Harvard or elsewhere.
Students at Harvard University who are writing their dissertations are required to follow Harvard's requirements.
Registration
A student is exempt from having to register for a given term if they have already handed in and had their dissertation accepted by the Registrar's Office before the day when registration begins for that term.
If a student registers for a term and then submits an approved dissertation to the Registrar's Office by the last day to cancel registration for the term without payment of tuition, the student's registration will be canceled and any tuition payment that was made for that term will be refunded. This only applies if the student meets the deadline to cancel registration for the term without payment of tuition.
Satisfactory Progress toward the Ph.D.
In addition to meeting the standards for overall good progress, the following are prerequisites for Ph.D. students:
During the first two years of graduate school, you are expected to complete all of the required coursework.
At the end of the third year, you will need to have passed general examinations or the program's equivalent.
Obtain approval of a dissertation prospectus or an equivalent that has been defined by the program by the time the fourth year is over.
Produce at least one acceptable dissertation chapter by the end of the fifth year and each subsequent year during which a student is allowed to register. This requirement applies to each year beyond the fifth year in which a student is permitted to register.
It's possible that certain programs will need extra or more strict requirements.
G10 Enrollment Cap
Candidates for the doctoral degree who are in their tenth year of study but have not yet completed all of the criteria for the degree will have their applications removed. Students who were expelled from the program but later completed their dissertations are eligible to reapply for readmission and register for classes with the intention of earning their degrees.
Students who are in unique situations may be eligible for exemptions from the requirements. Students who want further information should get in touch with their program, which in turn might discuss the matter with the Office of Student Affairs so that they can look into their specific situation.
The acceptance rate at the Harvard Graduate School of Arts and Sciences is extremely low, making the competition quite fierce. This indicates that prospective students will need to put in a significant amount of effort in their work or studies in order to be accepted into the Ph.D. program at Harvard University.
The Graduate School of Arts and Sciences received nearly 4,300 Harvard Ph.D. applications for the autumn 2020 cohort of graduate students; however, the university has only admitted 301 applicants.
As a direct consequence of this, the proportion of applicants who are granted admission is 7%. This indicates that just seven applicants out of every one hundred have a chance of being accepted.
Should you find yourself needing help with your Harvard Ph.D. application, AdmissionSight got you covered. We have over 10 years of experience guiding students through the competitive admissions process to get accepted to the top universities in the world. Feel free to set up an appointment today to book your initial consultation.
AdmissionSight can help you put your best foot forward when applying to college. Contact us today for more information on our services.