How to End a College Essay?
How to End a College Essay? You should think about how to properly conclude a college essay as soon as you have the text of your essay in front of your eyes. This will allow you to create an outstanding essay that stands out from the crowd. It's possible that the act of writing will feel challenging to you. Nevertheless, we have reached the very last stage of making the essay.
It is important that the conclusion of your college essay provides the reader with a sense of resolution as well as a powerful overall impression.
The conclusion of a college essay is typically more difficult to write than the introduction, and you may find that you need to rework it when revising your essay. However, there are some strategies you can use on how to end a college essay and to ensure that you do not let a mediocre conclusion ruin an otherwise strong essay.
The Conclusion of your College Essay: Why is it so Important?
How to end a college essay? Think back to a time when you excelled at something you were doing. You are aware that you made it through the entire process, all the way from the beginning to the very end. In the end, you accomplished an outstanding result. When you finally understand that, it is a very gratifying moment for you. The same holds true for the conclusion of your college essay.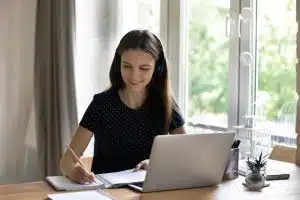 When it comes time to write the conclusion of your essay, you will finally be able to let out a sigh of relief and realize that you are in the home stretch. However, this does not give you permission to kick back and take it easy. It is important to keep in mind that starting something is much less difficult than finishing it. Therefore, get ready to put in some effort to write a concluding section of the text that will stick with the reader.
Because it provides a synopsis of your overall opinion about yourself, and how to end a college essay the conclusion is an essential component of your essay. The reader has at long last gained an understanding of who you are and what you intend to accomplish.
If you write an essay and give it a meaningful conclusion, you have a better chance of convincing the reader to think the way you want him to. When they have finished reading the conclusion of your essay, the admissions counselor needs to decide what steps they will take next.
The conclusion of an essay for college is not something that is required of all applicants. The main body of your essay is where you present the conclusion to the story you've been telling throughout. Now is the time to assemble your thoughts and compose an outstanding conclusion to your essay.
How to successfully conclude a college essay so you don't get a bad grade on it?
If you're having trouble figuring out how to wrap up or how to end a college essay in a way that doesn't look like a complete failure, here are a few common pitfalls to steer clear of.
Don't summarize. When writing an ordinary essay, having this skill is beneficial to have. It won't work properly in the context of a college essay because you will just end up wasting words by repeating the information that was presented earlier.
Steer clear of overused expressions. When discussing the essay for college, it is not a good idea to use phrases such as "to conclude" or "in conclusion." These expressions are too vague. It's possible that using these phrases will make writing easier. As a result, the first impression you get of it might be worse than you anticipate.
Cast away all of your uncertainties. People are often accustomed to not completing their responsibilities in advance. If the same thing happened to you, you should try to put your worries and concerns to rest. You need to make up your mind, put more effort into the working process, and then proceed.
Don't put any pleading in your writing. The audience is fully aware of the purpose of your essay. For this reason, it is a terrible idea to put anything in writing that resembles pleading for permission to be given the admission offer. It is preferable to conclude the story with the main body of the narrative as opposed to writing something that is unrelated to it.
Don't make any references to the material that has already been covered. It is not necessary to repeat something because doing so will waste the time of the reader and will not contribute any new or significant information to what is being written.
Plagiarism. There are times when you can see examples of successful essays, and the thought that "I want the same one to be mine" will come to your mind. You cannot simply copy and paste that into your writing in any way. You might consider remastering your essay so that it has a consistent appearance. However, you are not permitted to use the ideas and writings of other people because the rights to those things belong to the original authors.
If you are still unsure how to write a conclusion on how to end a college essay, check to see if your paper has been edited and ensure that it does not contain any of the mistakes that were discussed earlier. After eliminating such points, your essay will unquestionably have a more polished appearance. If you are still in the process of getting ready to write, you should try to avoid making mistakes like these in the text.
How to Successfully Conclude a College Essay, Including Helpful Hints and Advice?
Now comes the time when you need to figure out how to wrap up your college essay. The previous paragraph ought to have a captivating and powerful tone. So, in order to help you with how to end a college essay and get a good job done, here are some pointers.
Take a short rest. On how to end a college essay, do not attempt to write the entire text while under pressure. Because the process of writing can be somewhat taxing on one's energy, it is important to set aside some time specifically for relaxation and rejuvenation. It's possible that you're feeling tired, so take it easy, catch up with your friends, and have some fun. Try to put the essay out of your mind as much as possible for a period of time. Then, in that case, circle back around to the procedure.
Leave on a positive note. Everyone has the desire to think that the conclusion of every story is exciting. The same thing can be said about your essay. Instead of concluding with a terrifying story, it is preferable to say something uplifting and helpful to the audience. You might want to do that just in case, especially if the main paragraph of your paper is about a terrible thing that happened to you.
Analyze. On how to end a college essay, it is recommended that you document your reflections on the events that have occurred in the past by writing them down. How did the event being described impact your life, as well as any relevant experiences you can share at this time.
Ask for feedback. When everyone in your family is finally settled in for the evening, read your essay aloud to them. Inquire about their thoughts with members of your family. What made the biggest impression on them, and what they wished they hadn't been exposed to. It makes perfect sense because, in this way, you will be able to analyze what aspects of your essay are not necessary. It's possible that the aspect that resonated with them the most could make an excellent topic for your concluding paragraph.
Integrate any new information. Do not be afraid to incorporate newly acquired information into your essay, even if you are the one writing the section that summarizes the entire text. If you have read an article that discusses how to begin a college essay or the best ideas to restructure your essay, for example, you should consider incorporating the information from that article into your text. As a result, on how to end a college essay, you are free to reconsider the conclusion at any time.
Check it! After everything has been written down and you are certain that it is a masterpiece, you should read through it multiple times. If you believe that you require editing for your college essay, you should seek it out. Request the feedback of your loved ones and close friends regarding the quality of your writing. Before you hand in your essay, it is necessary for you to complete this step, which will take a few minutes. As a result, the success of your academic career is dependent on it.
Coming to a conclusion about the outcomes of the work that has been done is a very satisfying process. The same is about your college essay. You have made a big way on how to end a college essay and to have the final result, and here it is.
Writing an essay is a crucial step to success. It is possible to make it stand out from the rest by giving it your full attention and putting in some effort.
How to End a "Why Us" College Essay?
How to end a "why us" college essay? Believe me when I say that everything they ask you to write is meaningful and important. College admissions officers have to read an incredible amount of student work in order to put together a winning class, so you can trust that everything they ask you to write is important.
There are two distinct goals that should be accomplished on how to end a college essay with the "why us" question. On the one hand, the admissions officers will be able to tell, based on how you respond to this question, whether or not you are familiar with and appreciate their institution.
On the other hand on how to end a college essay, if you are required to verbalize the reason you are applying, it provides you with the opportunity to reflect on what you hope to gain from your time spent in college and whether or not the schools you are interested in attending align with your objectives and objectives.
How to Craft the Ideal "Why This College?" Essay?
Regardless of how the question is posed, the purpose of this essay is to discuss the things that both you and the college can contribute to the other. Your job is to quickly zero in on your most important points and sound sincere, excited, and authentic by using both precision and detail in your presentation.
How are you going to effectively explain the benefits that you believe this specific school will provide for you, as well as the advantages that you will bring to the table as a student there? And how can you make the most of the limited amount of space that you have (which is typically only one to two paragraphs) to accomplish this goal?
We are going to approach the task of writing the "Why This College" essay in a methodical and step-by-step manner. To begin, let's talk about the necessary preparation work that will need to be done for you.
Following that, we will discuss how to come up with interesting topics for our discussion (and touch on what topics to avoid). We will be going through with you some advice on how to write an essay using the research and ideas you've gathered. In the end, I'll dissect a real "Why Us" essay in order to demonstrate the reasoning behind it and how it operates.
Step 1: Investigate the Institution
Before you can write about a school, you will need to have a solid understanding of the specific features that set it apart from other schools and make it appealing to both you and your interests. Where exactly do you look for these, though? And how do you go about discovering the specifics that will resonate with you? You can learn more about a school by doing some of the following things.
Step 2: Come up with a List of Potential Topics for your Essay
Now that you've finished a significant amount of research, what steps should you take next? The answer is to make use of it in order to develop connection points between yourself and the school you want to attend. Your "why this college" essay is going to have its structure built around these connections.
Discover the Hidden Treasures in Your Research
You have access to a wide variety of information, including your own personal experiences on campus, the conversations you've had with people affiliated with the school you're interested in attending, the knowledge you've gained from campus publications, and the pieces of information you've gleaned from the internet.
Now that you've gone through all of your notes, it's time to pick out three to five of the most important takeaways for yourself. Apply what you've discovered about the school to figure out how you can integrate yourself into the culture, philosophy, and atmosphere of the institution.
You will have an entry point into the essay in this way regardless of whether the question your target school is asking is more heavily focused on the "why us" part of the give-and-take or the "why you" part of the give-and-take.
But what exactly are these three to five things that you recommend? When you are looking for the gem that will become your topic, what are some things that you should keep in mind?
Examine the Gems You Own, Both for Their Color and Their Clarity
When I tell you to "check your gems," I mean that you need to make sure that each of the three to five things you've found is something that your target school possesses that other schools do not.
This is something that needs to be viewed from your own unique point of view. The goal here is not to lavish praise on the institution in a general sense; rather, you should elaborate on the specific reasons why it is beneficial to you that they offer this particular service.
This something you find should have significance not only to the school but also to you personally. For instance, if you are going to concentrate on academics (such as classes, teachers, opportunities, or educational philosophies), you should look for a way to connect what you are studying to either the work you have done in the past or the goals you have for the future.
This something must not be superficial or generalized in any way. Do you wish to make a city your home? Every city contains a number of different educational institutions. Find a way to explain why it is that you feel drawn to attend this particular college in this particular city. Enjoy looking at pretty buildings? Think about what makes this particular institution feel distinct from others, as there are many lovely schools out there. Enjoy the sunshine, the beach, the slopes, or some other natural resource that the area has to offer? They are aware of the fact that people enjoy sunbathing because there are many schools located in the surrounding area. Either forge a more profound connection or ignore these as potential reasons.
Transform Your Treasures Into Topics for Essays
Each and every essay on "why this college" will address both the "why us" and the "why you" components of the back-and-forth equation. However, the weight that you give to that component will vary depending on how the question was posed by the institution that you have in mind for admission. Because of this, I'm going to divide this brainstorming session into two parts so that we can discuss the types of questions that begin with "why us" and "why you."
Since they are the two sides of the same coin, you can, of course, easily turn each of these ideas around in order to make them work well for the other type of prompt. This is because they are both sides of the same coin. For instance, a "why us?" essay could discuss how fascinating the interdisciplinary project XYZ is, as well as how well it complements your senior project and how well it fits together.
Possible Subjects for the "Why Us?" Essay
How a certain course of study, an internship requirement, or a connection you made through volunteer work will help you achieve your specific career goals.
The interesting approach that the school takes to your future major (if you already know what it will be) or a major that combines several fields that interest you and are compatible with your current academic work and interests.
How the institution manages financial aid and the infrastructure set up for students with low incomes, as well as what that means for you in terms of the doors that it will open for you.
A narrative describing how you first became interested in the institution (if you learned about it in an interesting way). When you were in high school, did you compete in any contests that were held there? Introduce us to a form of visual or performing art that you find enjoyable and that you also participate in.
How do you overcome an initial lack of interest in the educational opportunities available to you (be sure to minimize this first negative impression). Have you conducted any additional research? Engage in conversation with a fellow student? Discover more about the school's dedication to the local community. Find out about the fascinating research that is being done there.
A positive interaction you had with current students, faculty, or staff, provided that this interaction was more substantial than simply stating, "Everyone I met was really nice."
An event that occurred while you were touring the campus. Did you have a tour guide who was incredibly enthusiastic? Do you find any of this information surprising? Have you had an experience that, in a positive way, altered the way you thought about the school or the life on campus?
The interesting cross-disciplinary work that is being done at the university, as well as how that relates to your academic interests, career goals, or the work you did in high school in the past.
The history of the institution, but only if it holds any significance for you personally in some way. Has the institution always been dedicated to fostering students who are members of underrepresented groups, first-generation Americans, or immigrants? Was it established by someone whose work you respect? At a pivotal point in the course of history, did it adopt a stance that was unpopular but, in your opinion, morally acceptable?
An incredible teacher who you can't wait to gain knowledge from. Is there a chemistry professor whose current research aligns with a science fair project that you have worked on in the past? A professor who is widely recognized as an expert on your preferred author or literary genre? Who was the economics professor whose book on the subject finally helped you to comprehend the most recent financial crisis?
A course that piques your interest, particularly if it is offered in the academic discipline in which you intend to earn your degree. If you can find a current student who is willing to vouch for it, you will receive an additional bonus point.
A facility or piece of equipment that does not exist in many other places, which makes you excited to work in or with it, and which you can't wait to use. Is there a specialized library that houses ancient manuscripts from the middle ages? Is there a lookout tower nearby? A group of boats together?
A required curriculum that piques your interest for one of the following reasons: it gives you a firm foundation in the classics; it challenges the conventional canon; it engages all of the students on campus in a single intellectual endeavor; or it is presented in a manner that is distinctive.
Possible Subjects for the "Why You?" Essay
Would you like to continue working on a project that you started when you were in high school? Discuss how and where this work would fit in with the currently available courses, clubs, and programs that are available. Why do we need someone with your experience on our team?
Have you always participated in a community service project that is already being carried out on the campus where you are currently enrolled? Discuss the ways in which campus life can be integrated with activities taking place in the local community.
Do you intend to continue doing something that you were seriously committed to when you were in high school, such as performing arts, playing music, working on the newspaper, or engaging in some other activity? Talk about how excited you are to become a member of that established organization.
Are you the ideal candidate to benefit from an internship program (for example, because you have already worked in this field, because your parents were involved in it, because you have completed academic work that gives you some experience with it, etc.)?
Are you the ideal candidate for an opportunity to study in another country (for example, because you already know the language of the country, you've worked or studied there before, your career goals are international in some way, etc.)?
Would you be a good candidate for an undergraduate research project (for example, because you plan to major in this area, you've always wanted to collaborate with this professor, you're interested in research as a potential career path, etc.)?
Have you ever been involved in something that is no longer offered on campus but that you found to be very meaningful? Make an offer to find a club dedicated to it. And by that I mean a club; you aren't going to be able to magically create a new academic department or even a new academic course, so don't even try offering that! If you do decide to write about this topic, you should check twice (or even three times) to ensure that your school does not already offer a club, course, or program that caters to your particular area of interest.
What are some of the programs and/or activities you plan to get involved with on campus, and what distinctive qualities will you bring to them that others don't already have?
Use this essay as another opportunity to show a few more of the skills, talents, or passions that don't appear in your actual college essay. • Make this a miniature version of a personal statement that you never wrote. • Make this a version of a personal statement that you never wrote. Which of your interests came in second place, but you didn't write about it? Which of the school's opportunities, programs, or other offerings best corresponds with it?
Ideas for Research Papers to Submit to Colleges That Were Not Your Top Picks
If you're writing about a school that you're not crazy about, you can get around the problem by concentrating on the benefits that obtaining this degree will bring to you in the future. This is one way to sidestep the issue. How do you envision yourself bringing about change in the current system, assisting others, or otherwise achieving success?
As an alternate option, you could talk about the academic, social, environmental, and/or philosophical values that the school upholds, as well as how these values connect with your own personal priorities. Is there a cafeteria that serves only cruelty-free, vegan, and organic food? A connection with one of the area's many farms or gardens? Participation in fraternities has been de-emphasized? Strong commitment to the problems facing the environment? Lots of opportunities to make a positive impact on the neighborhood where the school is located? Tolerance and inclusion efforts for the many different types of underrepresented groups?
Make it a goal to discover at least one or two aspects of each of the educational institutions that are on your list that excite you. If you can't come up with a single reason why you would enjoy living there, then perhaps you shouldn't even bother submitting your application there!
Avoiding These Subjects in Your Essay
Refrain from writing about broad topics such as the location of a school (or the climate in that location), its reputation, or the number of students enrolled there. If you are interested in attending the Webb Institute, for instance, which has fewer than one hundred students, you should absolutely mention that you have a preference for small communities with a strong sense of community. On the other hand, educational institutions located in arid climates are well aware that people take pleasure in pleasant weather; however, if you are unable to make a connection between the outdoors and the university itself, you should think of something else to say.
Refrain from discussing the fact that you are a sports fan. The phrase "I can see myself in crimson and white/blue and orange/[some color] and [some other color]" is not only overused, but it is also not a convincing reason for wanting to attend a specific college. After all, you could show your support for a team even if you didn't go to that particular school. Choose a different track if you're not an athlete, an aspiring mascot performer, or if you don't have a true one-of-a-kind story to tell about how you're connected to the team in some other way.
Do not paraphrase the description found on the college's website when attempting to impress admissions officers with your knowledge of their fantastic institution. They are not interested in hearing you compliment their school; rather, they want to know how you are connected with it. If you find something in the college's brochure that strikes a chord with you, it is important that you articulate not only why this particular information is significant to you but also how your previous experiences, academic work, extracurricular interests, and/or hobbies are connected to it.
Do not base your decision to attend a certain school on where it is ranked among other colleges and universities. Prestige is important, but schools that are ranked right next to each other on the list are generally considered to have the same amount of prestige. What distinguishes one option from the other in your mind?
If you choose to write about a potential future major, you shouldn't simply discuss what you want to study and why you want to study it. Be sure to include an explanation of why you want to pursue this line of study at this particular institution. What sets them apart from other colleges is the way in which they operate.
Refrain from going on and on about how lovely the school's grounds are. The phrase "From the moment I stepped on your campus, I knew it was the place for me," which is another cliché and another way to say basically nothing about why you actually want to go to this specific school, is an example of one of these phrases. There are many schools that are beautiful, and many of them are beautiful in the same way.
Step 3: Get the Execution Just Righ
After you have gathered all of the concepts that will constitute your response to the "why us" question, it is time to organize them into an essay that will stick in the reader's mind. The following are some pointers that will help you complete that task successfully:
Leap right in there. Due to the fact that the essay is so brief, there is no requirement for an introduction or a conclusion. Invest the first paragraph of your essay in exploring one or two of your strongest arguments for applying. After that, utilize the second paragraph to discuss reasons 2 (or 3) through 5 in somewhat less depth than you did in the first paragraph.
Be honest with one's own self at all times. Use your own voice when you write and be authentic in what you're trying to convey. Believe me when I say that the reader can tell the difference between when you are sincere and when you are just babbling.
Details, details, details. Demonstrate to the school that you have made an effort by conducting research. Are there any courses, professors, organizations, or activities at the school that particularly pique your interest? and be e as specific as you can.
Indicate that you intend to go to the event if you are given permission to do so. Because colleges place a high level of importance on the total number of students who enroll, it can be beneficial to have an assurance that you will be admitted. But if you don't really mean it, don't put it in writing!
Do not simply copy and paste the same essay into multiple applications. At the very least once, you will most likely forget to change the name of the school or some other detail that can be used to identify the character. You also don't want to have an excessive amount of reasoning that is too general or too formulaic, as this will make your argument sound uninteresting and forgettable.
If you're looking for guidance that will best prepare you for entry into one of the elite universities in the country? We've got you covered! At AdmissionSight, we have over 10 years of experience guiding students through the competitive admissions process.
We are able to assist you in preparing your admission requirements. AdmissionSight will assist you throughout the entirety of the admissions process in order to increase your chances of gaining entry into an Ivy League institution.