How to Make Money During Law School?
Law school is a very pricey endeavor; as a result, many graduates emerge from their studies with debts that are well in excess of one hundred thousand dollars.
In addition to being expensive, law school requires a significant amount of time and commitment. It is extremely challenging for the majority of law students to avoid accruing significant sums of debt due to the high costs of education and the limited amount of time available to them. You can make money during law school in a number of different ways.
These opportunities for supplemental income will be open to you, despite the fact that you very definitely already have a substantial amount of work to do and that your available time is restricted.
Tutor first-year legal students
Serving as a tutor for first-year legal students is a very typical alternative. The majority of legal education institutions offer some form of a funded tutoring program for individual classes.
In the event that the law school requires additional tutors, you will typically be contacted via email by an official who will offer you a position as a tutor. At some institutions, the only requirement to be considered for a position as a tutor is to have earned an "A" in the subject.
The hours are not demanding, the atmosphere is low back, and you receive a pleasant refresher in a subject that you may have studied more than a year ago. These are all reasons why tutoring is excellent employment.
If you decide to operate as an online tutor, you can completely bypass the step of providing tutoring services in person. You will need to earn a certification in order to qualify for the majority of online tutoring positions, but once you've done so, you'll have the opportunity to bring in a substantial additional income.
The rate of pay varies widely based on the industry and the company for which one works, although receiving at least $20 per hour is quite typical.
Become a legal research assistant
One can make money during law school as a legal research assistant. The pay for these employees is not particularly great, but they are typically very flexible, and you will most likely pick up some new skills in the process of doing the work.
The job descriptions can vary greatly based on the requirements of your lecturer. Documents may need to be translated (if you are fluent in more than one language), case law and current events may need to be researched, documents may need to be edited, material may need to be generated, and research may need to be cataloged.
At the majority of law schools, there is a significant demand for individuals to work as research assistants. In most cases, professors have a predetermined quota of available hours to distribute among their research assistants.
The availability of research assistant roles is typically not difficult to come by. There are a few different ways that professors communicate their need for research assistants: some may send individual emails, some will post potential research opportunities on the internship forum of your law school, and still others will send out mass email notifications.
Make the most of your opportunity to work as a research assistant. The salary is typically not significantly better than the minimum wage, but it comes with the added perk of providing an opportunity to learn something new.
Teach the LSAT
In most cases, students who achieved a particular score on the LSAT will be the only ones who can make money during law school as an LSAT coach. The majority of commercial LSAT classes mandate that their instructors have scored in the upper 160s or higher on the exam.
One of the drawbacks of working as an LSAT coach is that, unlike working as a research assistant, you won't be exposed to any new legal knowledge in the course of your work.
Another problem is that these occupations are not going to provide nearly as much leeway for flexibility as the research assistant post or the LSAT tutoring position would.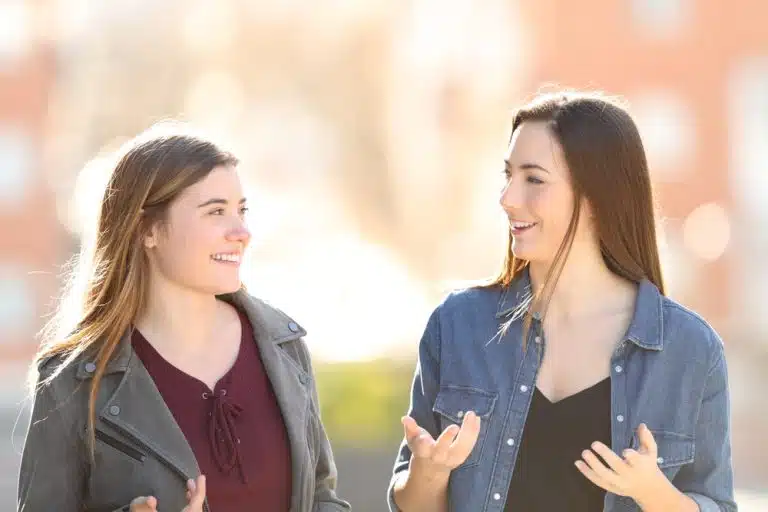 However, you should not allow this to deter you because the number of money instructors gets paid is significantly higher than that of research assistant jobs.
Get a paid internship
During your first year of law school, it was practically hard to find a paid internship. After all of the applications were turned in and the dust settled, it became clear that it is possible to secure a paid internship following the completion of your first year of law school.
Although it will be much simpler to find a paid legal internship during your second year of law school, it is still possible to find one during your first-year summer break.
Just bear in mind that there is a limited supply of paid internships, and if you are serious about landing one, you need to cast as many lines as you possibly can into the sea.
You can look for paid internship opportunities on the job board of your law school, on LinkedIn, or in a number of different online employment directories.
Should you do it during your first year of law school?
Should you attempt it during the first year of my legal education? During your first year of law school, you really shouldn't worry about finding a part-time job to supplement your income.
While it's crucial to have a side hustle while attending law school, your grades during your first year of law school are more weighty. In law school, free time is extremely valuable, especially during the first year of the J.D. program.
If you truly believe that you will be able to handle the responsibilities of a job during your first year of law school, then you should at least wait until the spring semester.
In this manner, you will not only have already adjusted to the rigors of law school, but you will also have a greater understanding of how to efficiently manage your time.
How can you finance law school?
How will you pay for your time in law school? The first thing you need to do in order to find a way to pay for is to look into schools that would let you make money during law school.
It is essential to give some thought to the educational institutions to which you apply; ideally, you want to enroll in schools that provide classes either in the afternoon or in the evening.
Although it will take you longer to complete your education at such a school, you will have the opportunity to work part-time jobs in order to support yourself financially while you are there.
If you want to keep working and bringing in money while you're in school, this is an excellent choice for you to consider.
What are the cons of working during law school?
What are some of the drawbacks of working while attending law school? Law school is a full-time job, requiring roughly 57–60 hours of work each week, and this doesn't even include the other demands that you'll likely have to deal with in your second and third years of law school, such as participating in moot court competitions, law review, and mock interviews. Law school is a full-time job.
It is especially difficult to have less time to study given that your performance in law school will, in part, influence the positions that you can receive once you graduate. Candidates who did not place in the top 15 percent of their class are not taken into consideration by the majority of prominent law firms, for instance.
The most significant drawback is having less time to devote to academic pursuits. Working while attending law school has a number of drawbacks, some of which are more visible than others:
No free time
According to the findings of the research, persons who have "downtime" really become more productive.
The majority of students in law school try to switch off their brains by going to the movies or going for walks outside. While attending law school, having a job could cut into your free time or even remove it entirely.
Summer conflicts
The great majority of first-year law students devote their summers to gaining practical experience in the legal field through internships (some of which you can make money during law school).
Internships in the legal field come with a variety of advantages, such as expanding one's professional network, enhancing one's résumé, and increasing one's chances of being extended a job offer directly from the internship.
Students who make money during law school may find it difficult to secure the time off work that is required to take part in a legal internship.
What are the pros of working during law school?
What are the advantages of having a job while attending law school? To help pay for their education, almost three-quarters of law school students take out student loans.
In 2018, the average amount borrowed by students who took out loans was $115,481; this does not include the interest that was accrued on those loans.
The most significant benefit of maintaining a job while attending law school is the decreased likelihood that you would be dependent on student loans for financial support after you graduate.
As a result, the total amount of debt that must be repaid will be lower. You should also take into consideration the following three benefits of working while attending law school, even though they are less obvious:
An opportunity to clear your mind
The study of law can be a very taxing endeavor. In addition, it is difficult for law students to "step away" from the law because they spend the majority of their time surrounded by other law students who are constantly thinking about the law, talking about the law, and (in some cases) attempting to intimidate or undermine the confidence of other law students.
This is because law students spend the majority of their time surrounded by other law students who are constantly thinking about, talking about, and thinking about the law. Having a job requires you to disengage from the study of law and engage in conversation with others who are not students at your law school.
As a consequence of this, you will be able to acquire perspective and avoid the drama and tension associated with law school.
Time management
Working while you're getting your legal degree will cut into the amount of time you have available for studying, but this could potentially work in your favor.
People who have less time to do something are driven to make better use of the time they do have by becoming more efficient.
Having a job might make it easier to prevent procrastination and teach you to work in a more efficient manner rather than putting in long hours.
Resume building
The fact that you were able to make money during law school, and at the same time, maintain a solid GPA will be seen favorably by potential employers.
Your ability to properly manage both work and law school will impress legal firms that are attempting to find individuals who are capable of handling several cases and long hours.
These firms are looking for applicants who can work tirelessly.
Segue to AdmissionSight
We are aware of your aspiration to attend, and ultimately graduate from, a prestigious law school, and we are willing to support you in your endeavor. We at AdmissionSight would be more than happy to lend you a helping hand in achieving your objective of enrolling in the university or institution of your choice so that you can pursue pre-law studies and eventually land the job of your dreams.
You can improve your chances of being accepted to the school of your choice by looking into AdmissionSight. With more than a decade of experience supporting students just like you in achieving admission to the universities of their first and second choices, AdmissionSight has become the most trusted name in the industry of college admissions advising. We would appreciate it if you could get in touch with us as soon as possible so that we can set up a no-cost initial consultation.