Importance Of Grades In College And Why Improve It
Why do students have such a hard time maintaining their college grades?
College students who are studious, hardworking, and serious in what they do are good. Their grades reflect their capabilities and the amount of effort they put in. They are students whose college grades may not be bad; their study ethics are typically sufficient to prevent them from failing courses. Sadly, the qualities that helped these students stand out in high school are insufficient to propel them beyond mediocrity and have higher grades in college.
Students who had academic achievement before enrolling in a higher education institution have a positive self-image regarding their academic potential. They are under the impression that they are excellent students and anticipate receiving grades commensurate with the effort they put in that align with their image.
Similar to the worker who was unable to continue building upon her success as she transitioned to her new job, good students cannot transition from the learning environment they were accustomed to before college to the learning environment they will encounter in college.
These capable students put in their absolute best effort to prepare for their tests, only to have their work deemed insufficient when it is finally evaluated. Their efforts are criticized, and as a result, they eventually withdraw their investments from the academic field and put those funds toward other endeavors.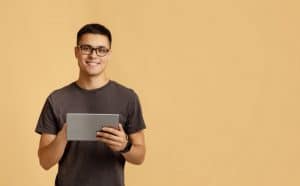 Good students who do not receive adequate academic assistance will, at best, make it through college, but they will never live up to their full potential in higher education. At worst, and increasingly more frequently, these students will become retention casualties.
Why raising your grades in college is important
Raising your grades in college is important for several reasons:
Academic success: Good grades are an important indicator of academic success. In many cases, grades are used to determine eligibility for scholarships, internships, and other opportunities to help you achieve your academic and professional goals.
Career prospects: Employers often look at candidates' academic performance when hiring decisions. A strong academic record can demonstrate to potential employers that you are dedicated, hardworking, and capable of handling complex tasks.
Graduate school admissions: If you plan to pursue a graduate degree, good grades can be a critical factor in the admissions process. Graduate programs typically have high standards for academic performance, and a strong undergraduate record can help demonstrate your ability to succeed in a rigorous academic environment.
Personal growth: Working to improve your grades can also be a valuable learning experience. By setting goals, managing your time effectively, and seeking help when needed, you can develop skills that will serve you well throughout your academic and professional lives.
Satisfaction and confidence: Finally, improving your grades can be a source of personal satisfaction and confidence. Achieving your academic goals can boost your self-esteem and help you develop a sense of pride and accomplishment in your academic work.
How to improve your grades in college
Students in higher education must maintain a certain grade point average to keep their academic scholarships, continue their enrollment, and ultimately graduate. Undergraduates who are interested in pursuing graduate study must also maintain high GPAs. The question now is, what are the most effective ways to improve your grades in college?
1. Be present in every single class.
Going to class is the obvious first step to take if you want to improve your grades, even though it may sound like a simple solution. A recent study on college freshmen found a direct correlation between class attendance and overall performance on standardized tests. In addition, the grades for some classes factor in attendance as a component of the overall grade. Therefore, skipping class could result in an immediate reduction in your overall score.
2. Go over the course outline.
A significant number of students hardly give the course outline any attention. However, the course syllabus contains a great deal of information you can use to improve your grades in college.
For instance, many professors publish their grading policies online, and some even break down how the final grade is calculated. Reading the course syllabus allows students to gain insight into the relative importance that their teachers place on various aspects of the course, such as participation, test scores, and the content and quality of their written work.
The syllabus may also include a listing of due dates, penalties for being late, and any other grading policies. Students can improve their grades simply by being aware of the situations in which they risk receiving a lower grade, such as by handing in a late assignment.
4. Take good notes.
Students who take notes can more easily remember information and better prepare for exams. However, many students in higher education find that taking notes presents a challenge for them. There is no single approach to notetaking that is superior to all others. Instead, students should try out various techniques for taking notes to figure out which approach works best for them.
Although some students prefer to take notes by hand, they also find that typing their notes is more beneficial. And notes aren't just for lectures: make sure to take notes whenever there is a discussion in class, whenever you have a meeting with your instructor, and whenever you are reading class assignments.
4. Attend the open office hours.
Office hours are when teachers are available to students to answer questions and provide assistance with course material. However, many students never show up during these office hours. A simple visit could get you vital information and help raise your grade.
Researchers looked into the connection between attending office hours and overall academic performance throughout the four years. It has been found that students who come to office hours perform better overall in the course.
Visit a professor's office during office hours early in the term to introduce yourself and to get a chance to review the course material before a test. There is a good possibility that the visit will assist in improving your grades.
5. Avoid late penalties.
The automatic deduction of points from a student's grades in college as a result of late penalties should motivate students to do everything in their power to avoid these penalties.
Policies regarding late penalties can vary. While some teachers will lower a student's grade by one letter grade for every day that an assignment is late, others will not lower a student's grade for late work. Study the course outline, and if there's a chance you won't be able to hand in an assignment on time, get in touch with your instructors as soon as possible. Many will agree to the students' requests for an extension to prevent them from losing points.
6. Participate in the review sessions.
Students who are preparing for exams may benefit from participating in review sessions. They may even include hints about the types of information that will be included in your test. Many professors hold review sessions before the midterm or final exam to discuss the material covered in the class and answer questions. It is recommended that you schedule some study time before the review session to prepare your questions for the session.
If your instructor does not provide a review session, you might think about putting together a study group and conducting your review session.
7. Make the most of the available extra credit.
Students can make up for points they've lost or add additional points to their total with the help of extra credit. Extra credit can come in the form of extra credit questions on quizzes, additional projects, papers, or even attendance at an event, and several professors offer it. Do not let opportunities to earn extra grades in college slip through your fingers.
As you improve your grades in college, your college life should be easier. To ensure that you get into the college you want, you can get help with AdmissionSight. With ten years of experience with college admission experts, AdmissionSight can help you get into the college of your choice. You can talk to our experts today to get an initial consultation.