Lehigh and Rice: A Look at the Rivalry
Lehigh and Rice are two prestigious schools located in different parts of the US. They both renowned for academic rigor and excellence. In this article, we will explore and compare every aspect of these two schools, from academic programs and campus life to location and job placement rates. So, let's dive into the details and find out which university comes out on top.
A Brief History of Lehigh and Rice Universities
Lehigh University was founded in Bethlehem, Pennsylvania, in 1865 by Asa Packer, a wealthy American industrialist. The university started as a technical school but expanded its programs over the years to include liberal arts and business.
Rice University, on the other hand, was established in Houston, Texas, in 1912 by William Marsh Rice, a successful businessman. It was initially envisioned as a research university with a focus on science and engineering, and it remains one of the top research institutions in the country.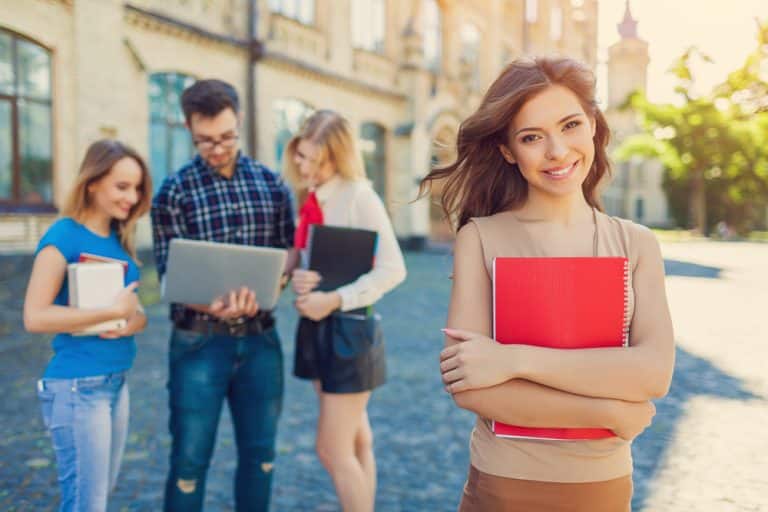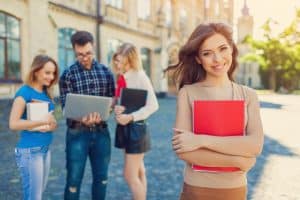 Despite being founded almost 50 years apart, Lehigh and Rice universities share a common bond in their commitment to academic excellence and innovation. Both universities have produced numerous notable alumni, including Nobel laureates, Pulitzer Prize winners, and successful business leaders.
Academics at Lehigh vs Rice: Which University Has the Edge?
Both Lehigh and Rice are highly-ranked universities with rigorous academic programs. Lehigh offers a diverse range of undergraduate majors across four colleges, including engineering, business, arts and sciences, and education.
Rice also has four undergraduate schools, with a strong emphasis on science, engineering, and applied mathematics. Moreover, Rice offers several interdisciplinary programs, including computational and applied mathematics, energy and environmental systems, and data science. Overall, while both universities offer excellent academic programs, Rice's focus on STEM subjects may give it a slight edge in this category.
However, Lehigh University has a unique program called the Integrated Degree Program (IDP), which allows students to earn both a bachelor's and master's degree in five years. This program is available in select majors, including engineering, business, and education.
Additionally, Lehigh has a strong emphasis on experiential learning, with opportunities for students to participate in research, internships, and community service projects. These hands-on experiences provide students with practical skills and real-world knowledge that can enhance their academic learning.
Campus Life Comparison: Lehigh and Rice
When it comes to campus life, both universities have a lot to offer. Lehigh's campus is spread across a picturesque hillside in Bethlehem, with views of the Lehigh River. The university has a thriving Greek life and numerous student organizations, including club sports, intramurals, and music groups.
Rice's campus is located in the heart of Houston's museum district and boasts striking architecture and green spaces. Rice also has a vibrant student community, with over 300 student organizations, ranging from arts and culture groups to academic societies and recreational clubs. Overall, both universities offer rich campus experiences, and the choice here ultimately comes down to personal preference.
One notable difference between the two universities is the size of their student bodies. Lehigh has a smaller undergraduate population of around 5,000 students, while Rice has a slightly larger undergraduate population of around 4,000 students. This difference in size can impact the overall feel of the campus and the sense of community among students.
Financial Aid and Scholarships: Are Lehigh or Rice More Generous?
Both Lehigh and Rice are committed to making education affordable for all admitted students. Lehigh offers a variety of need-based financial aid programs, such as grants and scholarships, work-study opportunities, and low-interest loans.
Rice also offers generous financial aid packages, including scholarships, grants, and work-study programs. Additionally, Rice implemented a "no-loan" policy in 2008, which means that students receiving financial aid do not have to take out loans to pay for their education. Overall, while both universities have robust financial aid programs, Rice's "no-loan" policy gives it an advantage in terms of affordability.
It is important to note that the amount of financial aid offered by each university can vary depending on a student's individual circumstances. For example, students with higher financial need may receive more aid than those with lower need. Additionally, both universities offer merit-based scholarships for students who demonstrate exceptional academic achievement or talent in a particular area.
Admissions Requirements and Acceptance Rates: A Comparison
Both Lehigh and Rice are highly selective universities with rigorous admissions requirements. Lehigh's admission rate for undergraduate students is around 22 percent, with an average SAT score of 1410 for admitted students.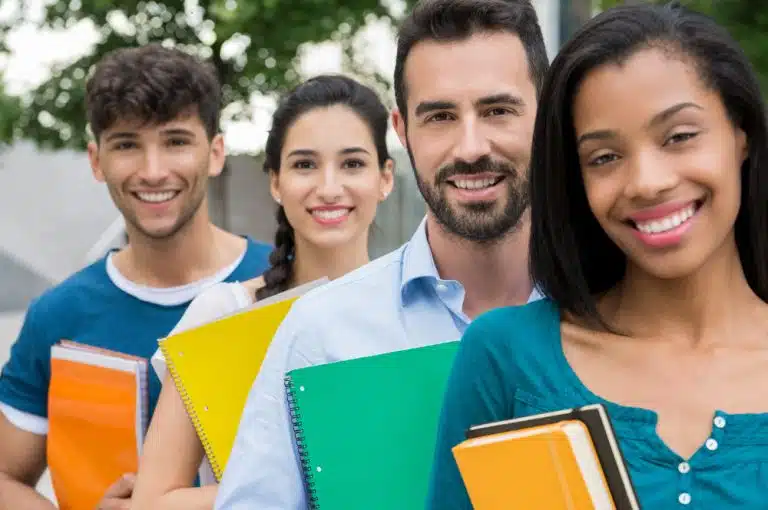 Rice's admission rate is slightly lower, at around 11 percent, with an average SAT score of 1510 for admitted students. Both universities require strong academic records, including high GPAs and impressive extracurricular involvement.
However, there are some differences in the admissions process between Lehigh and Rice. Lehigh places a strong emphasis on demonstrated interest, meaning that students who have visited campus attended information sessions, or interviewed with admissions officers may have an advantage in the application process.
Rice, on the other hand, does not consider demonstrated interest in their admissions decisions. Instead, they focus on a holistic review of each applicant's academic and personal achievements.
Alumni Networks at Lehigh and Rice Universities
Lehigh and Rice have extensive alumni networks, with graduates of both universities found in a wide variety of industries and professions. Lehigh's alumni network is particularly strong in finance and engineering, with numerous graduates holding high-level positions in companies such as Goldman Sachs and PWC.
Rice's alumni, on the other hand, have found success in fields such as energy and medicine, with alumni working at companies such as ExxonMobil and the Texas Medical Center. Both universities offer extensive career services and networking opportunities for current students and alumni, so the choice here ultimately depends on the individual's career goals.
Additionally, both Lehigh and Rice have active alumni associations that organize events and activities for alumni to connect and network with each other. These associations also provide opportunities for alumni to give back to their respective universities through volunteering and fundraising efforts.
Faculty Excellence: How Do Lehigh and Rice Compare?
Both Lehigh and Rice employ highly accomplished faculty members, many of whom are leaders in their respective fields. Lehigh has over 800 full-time faculty members, including several Nobel laureates, MacArthur Fellows, and Fulbright Scholars.
Rice also has a world-class faculty, with over 800 tenured or tenure-track professors. Many Rice faculty members have won prestigious awards, such as Guggenheim Fellowships, National Science Foundation grants, and MacArthur Fellowships. Therefore, while both universities have strong faculty, Rice's track record of award-winning professors may give it a slight edge.
In addition to their impressive faculty, both Lehigh and Rice offer a wide range of academic programs and research opportunities. Lehigh has over 100 undergraduate and graduate programs, including highly ranked programs in engineering, business, and education.
Rice also offers a diverse range of programs, with a strong emphasis on STEM fields. The university is home to several research centers and institutes, including the Baker Institute for Public Policy and the Rice Space Institute.
Research Opportunities at Lehigh vs Rice: What Are the Differences?
Both Lehigh and Rice are research-oriented universities, with extensive opportunities for students and faculty to conduct cutting-edge research across various fields. Lehigh is known for its research in materials science, bioengineering, and energy research.
Rice, on the other hand, has a strong focus on science and engineering research, including fields such as nanotechnology, biotechnology, and artificial intelligence. Both universities have well-funded research centers and institutes, with generous support for faculty and student research projects. Therefore, the choice of the university for research opportunities depends on the student's field of study and research interests.
Additionally, Lehigh and Rice offer unique research opportunities outside of their respective fields of focus. Lehigh has a strong program in environmental science and sustainability, with research opportunities in areas such as climate change, renewable energy, and sustainable agriculture.
Rice, on the other hand, has a renowned program in the humanities, with research opportunities in areas such as history, literature, and philosophy. These interdisciplinary research opportunities allow students to explore diverse fields and collaborate with experts from different backgrounds.
Student Organizations and Activities at Lehigh and Rice
Both universities offer diverse and extensive extracurricular activities, allowing students to pursue their interests beyond the classroom. Lehigh has over 200 clubs and organizations, ranging from student government, performing arts groups, and social justice organizations.
Rice also offers a wide range of student organizations, including clubs for sports, student government, and culture. Both universities also have event programming and activities to keep students entertained and engaged throughout the academic year. Ultimately, the choice of university for extracurricular activities depends on the student's interests and hobbies.
Additionally, both Lehigh and Rice have opportunities for students to get involved in community service and volunteer work. Lehigh's Community Service Office offers programs such as tutoring, mentoring, and volunteering at local non-profit organizations.
Rice's Center for Civic Leadership provides resources for students to engage in community service projects and social justice initiatives. These opportunities not only allow students to give back to their communities but also provide valuable experiences and skills for their future careers.
Diversity on Campus: A Comparison of Lehigh and Rice Universities
Both Lehigh and Rice have a diverse student body, with students from various ethnic, racial, and socioeconomic backgrounds. However, Rice has a more significant percentage of minority and international students than Lehigh.
Around 29 percent of Rice's undergraduate students are Hispanic, African American, or Asian, compared to only 21 percent of undergraduate students at Lehigh. Additionally, Rice has a more significant percentage of international students, with around 14 percent of undergraduate students coming from outside the United States. Ultimately, while both universities prioritize diversity, Rice's student body is more diverse than Lehigh's.
It is worth noting that while Rice has a higher percentage of minority and international students, Lehigh has made significant strides in increasing diversity in recent years. In 2019, Lehigh's incoming freshman class was the most diverse in the university's history, with 32 percent of students identifying as students of color.
Lehigh has also implemented various initiatives and programs aimed at promoting diversity and inclusion on campus, such as the Office of Multicultural Affairs and the Diversity Peer Educator program. While there is still progress to be made, Lehigh is committed to creating a welcoming and inclusive environment for all students.
Location, Location, Location: Comparing the Surrounding Areas of Lehigh and Rice
The location of a university can greatly impact a student's experience, so it's essential to compare the areas surrounding Lehigh and Rice. Lehigh is located in Bethlehem, a small town in eastern Pennsylvania.
While Bethlehem offers a vibrant downtown area and scenic views of the Lehigh River, it is relatively secluded and less urban than Houston. Rice is located in the heart of Houston, one of the largest cities in the United States, with access to world-class dining, museums, and cultural events.
However, Houston's size may be overwhelming to some students, and urban living does come with additional expenses. Ultimately, the choice of university location depends on the student's preference and lifestyle.
One advantage of attending Lehigh is its proximity to outdoor recreational activities. The university is located near the Appalachian Trail, providing opportunities for hiking and camping. Additionally, the Pocono Mountains are just a short drive away, offering skiing and other winter sports. In contrast, Rice's location in Houston may limit outdoor recreational opportunities, but the city does offer a variety of parks and green spaces for students to enjoy.
Job Placement Rates for Graduates of Lehigh vs Rice Universities
Both Lehigh and Rice have impressive job placement rates for graduates, with graduates of both universities being highly sought after by top employers in various fields. Lehigh's Career Services office has a placement rate of 94 percent, with graduates accepting job offers from companies such as Google, Facebook, and Amazon.
Rice boasts a similar job placement rate of 93 percent, with graduates taking jobs with companies such as Goldman Sachs, McKinsey & Company, and ExxonMobil. Both universities have strong alumni networks that help graduates secure employment opportunities in their fields of interest. Therefore, students can be confident that attending either university will position them well for the job market.
However, there are some differences in the types of industries that graduates from each university tend to enter. Lehigh graduates tend to go into fields such as engineering, finance, and consulting, while Rice graduates often pursue careers in technology, healthcare, and energy. This may be due to the different academic programs and research opportunities offered at each university.
Conclusion
Comparing Lehigh and Rice universities is no easy task, as both schools are widely regarded as top-notch institutions of higher education. While Rice may have a slight edge in some areas, such as financial aid and faculty excellence, both universities offer an outstanding academic experience, rich campus life, and extensive extracurricular opportunities.
Ultimately, the decision of which university to attend should be based on the student's personal goals, interests, and preferences. One thing is for sure, however, students admitted to either university will be among the best and brightest, poised for future success in their chosen fields.
Segue to AdmissionSight
At AdmissionSight, we firmly uphold the conviction that every student is entitled to the chance to pursue their dreams at their preferred college. Our mission is to equip you with the expert advice and unwavering support you need to secure a place at the schools you aspire to attend.
With a seasoned team of college admissions specialists, we've spent over a decade guiding students like you toward their academic goals. We want to emphasize this – our expertise and insights are your secret weapon to success.