Most Prestigious Fraternities
What is a fraternity?
Although the term "fraternity" can be understood in a variety of ways, the majority of colleges and universities in the United States use it to refer to male student organizations. But, more than an organization, what does a fraternity really mean?
This brotherhood is founded on shared passions and goals, setting the way for a commitment that extends well beyond the confines of the typical high school experience.
Not only do members of a fraternity contribute their time and expertise to the accomplishment of a shared objective, but they also forge enduring bonds of friendship in which they learn and develop alongside one another.
People frequently refer to fraternities as "Greek organizations," most likely due to the fact that fraternity titles frequently contain Greek letters.
Students at the College of William & Mary in the late 18th century established the first fraternity, which came to be known as Phi Beta Kappa. The purpose of this organization was to enable students to engage in intellectual discourse outside of the traditional classroom setting.
After some time, fraternities began to take on larger and more valuable tasks, such as fostering social and leadership development in addition to improving moral standards. The majority of fraternities adhere to a set of codes that outline the appropriate behaviors for members.
Camaraderie is venerated in the majority of fraternities. There are a lot of misunderstandings about Greek life, and a lot of them come from images of Greek life in popular culture. However, fraternities offer a lot of benefits to the members who join them.
Put hazing and crazy parties out of your mind; fraternities have a lot more to offer than meets the eye. A great number of fraternities promote ideals that are vital to scholastic excellence, leadership, involvement of alumni, and even charitable giving.
What are the most prestigious fraternities?
Below is the list of the most prestigious fraternities in the US:
Pi Kappa Alpha
It was in 1868 at the University of Virginia when the Pi Kappa Alpha fraternity, now one of the greatest organizations in the world, was established. Pi Kappa Alpha is committed to the cultivation of intellectual capacity, integrity, and high moral character, as well as success as an organization that is recognized on a global scale.
This brotherhood, which is more commonly referred to as "Pike," is made up of gentlemen who agree with one another on ideals, honor, truth, and loyalty.
Pike's beginnings may be traced back to the time when Waller Tazewell and Frederick Southgate Taylor collaborated in Room 47 West Range to establish a new fraternity. Pike's headquarters were located in that building. After some time had passed, a number of their other students eventually joined, and they were able to establish the brotherhood.
The Pi Kappa Alpha fraternity places a strong emphasis on developing its members' potential for excellence. The majority of its chapter members have grade point averages that are greater than both the Greek and school averages.
The organization provides new members with study hours, fraternal mentorship, and tutoring to assist them in adjusting to the demands of college life.
Pi Kappa Alpha members, in addition to having a place to live at the chapter house, are given the opportunity to participate in activities that will assist them in gaining knowledge and developing relationships that will be essential to their development as future professionals and leaders.
Members of the fraternity adhere to the norms of the organization, which was established on the principles of being Scholars, Leaders, Athletes, and Gentlemen.
During the two years between 2014 and 2015, Pi Alpha Kappa raised close to $2.2 million for its numerous philanthropies and contributed more than 300,000 hours of community service to various charity initiatives making it one of the most prestigious fraternities known today.
Alpha Phi Alpha
Alpha Phi Alpha has the distinction of being the very first Greek-letter social fraternity for males of African-American heritage. It was established at Cornell University in New York and keeps this title to this day.
In 1906, seven students at a higher education institution came to the realization that there was a need to establish a brotherhood within the community of the campus for African descendants living in the United States. These students decided to launch the organization.
The founders put in a lot of effort to develop a brotherhood that is characterized by values of fraternity and good character. In later years, the fraternity grew and established chapters at other universities and colleges, the majority of which were African-American educational establishments.
The major objective of the fraternity was to work toward the eradication of centuries-old discrimination against African-Americans in all spheres of society, including the economy, education, and politics.
The great devotion that the fraternity has shown to the African-American community is certainly laudable given that it is a leading Greek institution.
In addition to offering assistance in the form of housing and financial aid to families from disadvantaged backgrounds, Alpha Phi Alpha is also responsible for establishing a number of mentorship programs for aspiring future leaders.
Tau Kappa Epsilon
Tau Kappa Epsilon has a long and illustrious history that spans more than 121 years and was founded on the principles of generosity, love, and regard. On January 10, 1899, the first fraternity chapter of this organization was created at Illinois Wesleyan University.
Tau Kappa Epsilon is a fraternity that can be found in many schools and universities across the country. Some of these institutions include Loyola University Chicago, Connecticut State University, and Texas Tech University, amongst many more.
This fraternity places a strong emphasis on being involved in school life as well as personal growth and the advancement of character in order to realize members' full potential. The Greek system assists new members in reaching their full potential in terms of their social, moral, and mental development.
Members of Greek life have access to a wide variety of options available through the Greek system. Whether they do it inside or outside of the chapter house, they establish powerful connections that contribute to their personal, communal, educational, and professional achievements.
Advocacy is something that is important to TKE, just as it is to any other Greek organization. The TKE Foundation was founded to support opportunities for leadership and training programs, as well as to promote academic achievements through the distribution of grants and scholarships totaling more than $500,000 annually.
As part of its charitable efforts, TKE has formed a partnership with the St. Jude Children's Research Hospital.
Sigma Alpha Epsilon
Sigma Alpha Epsilon was the first fraternity in history to include a leadership education curriculum in the everyday activities of a college campus. Thus, making it one of the most prestigious fraternities today. Sigma Alpha Epsilon is a distinct organization, despite the fact that its name is similar to that of Alpha Sigma.
This fraternity, which can trace its roots back to the University of Alabama, is one of the nation's oldest and largest organizations of its kind. Since its establishment in 1856, this fraternity's more than 200 chapters have been responsible for the initiation of more than 300,000 new members.
The Greek system of Sigma Alpha Epsilon places a heavy emphasis on the significance of exemplifying strong convictions and concentrated principles in order to fulfill the role of a true gentleman.
It provides its members with a variety of programs, including the Phoenix Member Education Program, which includes brother-to-brother training, member onboarding, and honors.
Sigma Phi Epsilon
The largest fraternity in the United States is Sigma Phi Epsilon, which was established on November 1st, 1901.
The fraternity known as Sigma Phi Epsilon was created at what was then known as Richmond College but is now known as the University of Richmond by a group of 12 founding fathers who exemplified the values and ideals upon which the organization was founded and set the bar for subsequent members.
One of the most prestigious fraternities, Sigma Phi Epsilon is perhaps best recognized for the work of the Education Foundation, which was founded by William L. "Uncle Billy" Philips.
Moreover, in light of the ever-increasing price of college education, it is intended to provide undergraduate and university students with financial aid in the form of scholarships.
SigEp National Housing is also a program that was established by the Sigma Phi Epsilon foundation in order to assist the fraternity in meeting its housing requirements.
Kappa Alpha Society
In 1825, the Kappa Alpha Society was founded at Union College via the efforts of John Hart, who served as the institution's first initiate.
As a lover of literature and an independent thinker, Hart first created the Kappa Alpha organization as a literary secret club of intellectuals that lived the Greek life!
It is generally agreed that the Kappa Alpha Society was the first social fraternity to be established on college campuses in the United States.
The goal of the Greek system is to foster lifelong friendships among its undergraduate members and alumni while also working to improve the quality of life of those who participate in the system.
In the early days of the Kappa Alpha Society, liberal thought was actively promoted through the medium of discussion. There are currently nine active chapters, each with a significant number of alumni members.
Education is one of the causes that Kappa Alpha supports and advocates for. As a result, the John Hart Hunter Education Foundation, Inc. was created. This foundation awards scholarships ranging from $500 to $2,000 each year. This program is intended to recognize outstanding undergraduate members who performed academically and deserves recognition for their achievements.
Sigma Chi
Sigma Chi was founded because seven young college men shared a vision of creating a superior fraternity that would enrich their time spent in school, and as a result, the organization came into existence.
Sigma Chi is a fraternity that was established in 1855 on the campuses of Miami University in Ohio. Today, the fraternity is home to about 260,000 active members. More than 350,000 men have been initiated into the fraternity during the course of its 164-year history.
In addition to this, it has formed the Sigma Chi Foundation, which is an educational and charitable institution that is exempt from paying taxes and gives Sigma Chi stewardship as well as financial resources.
The Greek organization also serves as the head of Sigma Chi Leadership, which gives undergraduate students the opportunity to participate in leadership training and earn credentials as part of the way that members live their lives on campus.
Volunteerism is also taught to the organization's members through activities such as leadership workshops and other events.
Lambda Sigma Upsilon
In 1979, twenty Latino college students living in the resident halls at Rutgers University made the decision to band together in order to advocate for their rights as members of a student minority.
Following a series of get-togethers, they established a brotherhood that was initially known as the Latino Social Fellowship and was then renamed Lambda Sigma Upsilon. The modern-day fraternity places a strong emphasis on promoting inclusiveness and diversity in school life.
The HIV/AIDS Research and Awareness program was created with the express purpose of paying tribute to the program's founding members. Each year, the organization makes charitable contributions totaling thousands of dollars by way of fundraising activities such as banquets, raffles, tournaments, and other competitions and events.
Moreover, the LSU Foundation is a charitable organization with the mission of assisting Latino students in obtaining chances for educational advancement and leadership development at all educational levels, from high school through college. Scholarships and grants are the means by which these are funded.
Kappa Delta Rho
The Greek letter chapter of Kappa Delta Rho's long and illustrious history began on May 17, 1905, in the dorms of Middlebury College, marking the organization's centennial anniversary.
This fraternity intended to establish a higher set of standards in defining brotherly and masculinity, with both of these principles providing their guidance through life. They did this by living by their slogan, "Honor Super Omnia," which translates to "Honor Comes Before All."
The Kappa Delta Rho Foundation was established so that the organization's members may continue their service to the community even after they had completed their education and received their diplomas.
The National Fraternity of Kappa Delta Rho's character development, educational campus life, and leadership initiatives all receive financial support from this education and philanthropic company.
In addition to that, it provides assistance for the Leadership and Educational Manuals, Publications and Materials for the Legion, the Williams Leadership Academy, the Undergraduate Intern Program, Quill and Scroll, and a lot of other programs.
The educational activities that Kappa Delta Rho offers have a lasting influence. During the month of August, the Williams Leadership Academy hosts a series of events for KDR members during which they stress the need for effective leadership abilities in both the professional sphere and in the chapters to which they belong.
Sigma Nu
The Virginia Military Institute in Lexington, Virginia, around the year 1869 is where the first seeds of the Sigma Nu fraternity were planted.
They finally came together to form something called the "Legion of Honor," which would later become known as the Sigma Nu Fraternity. In the beginning, the existence of the fraternity was kept a secret; nevertheless, on the first of January 1869, its founders made the decision to reveal its presence.
After that period of time, the organization with its headquarters at the Virginia Military Institute began to grow. First, a chapter was founded at the University of Virginia, and then another chapter was founded at the North Georgia Agricultural College. Today, Sigma Nu is pleased to have 166 active chapters throughout the world. Since the organization's founding, they have initiated somewhere around 235,000 men.
The organization's mission is to develop men of character who are destined to become future ethical leaders, and it does so by adhering to the principles of truth, honor, and love. In addition to this, it cultivates a sense of unwavering dedication and lasting camaraderie among its members.
Over the course of its history, the fraternity of Sigma Nu has raised more than $1.5 million for philanthropic causes and recorded more than 350,000 hours of community work. In addition, the fraternity participates in a number of charitable activities, such as "The Amazing Snake Race."
Alpha Tau Omega
At the Virginia Military Institute, the Alpha Tau Omega fraternity was initially established by Otis Allan Glazebrook, Alfred Marshall, and Erskine Mayor Ross.
The fraternity was founded on Christian rather than Greek values when it was first established. This fraternity consistently earns a spot among the top 10 most prestigious fraternities, both in terms of the number of members it has and the number of chapters it has, year after year.
More than 250 chapters, both active and dormant, make up this organization, which boasts a total membership of 200,000 people and 65,000 undergraduates.
As a component of their lobbying efforts, Alpha Tau Omega established the ATO Foundation. This foundation would raise cash on an annual basis to give its members scholarships totaling more than 150 thousand dollars.
Because it places a strong emphasis on the significance of genuine leadership, the grants fund a variety of activities that are designed to assist the members in developing into remarkable leaders.
Delta Chi
Delta Chi, the second law fraternity at Cornell University, was founded on October 13, 1890. Its origins can be traced back to the desire to establish a second law fraternity at Cornell.
Since its inception, the fraternity has never wavered in its commitment to upholding its fundamental principles and standards of equality, inclusiveness, and diversity. In addition to that, it recently established the DEI (diversity, equity, and inclusion) workgroup, which will be responsible for reviewing the fraternity's laws and resolutions.
The Delta Chi Educational Foundation was established the same year, in 1954. This is a charitable organization that offers a variety of leadership development programs and financial aid in the form of scholarships, including the following ones:
Financial Assistance for Graduate Students
The Washburn Foundation Scholarship
Scholarship in Honor of Duane and Mary Meyer
There are dozens of famous people who graduated from Delta Chi, such as the American actors Ashton Kutcher and Kevin Costner, the 23rd President of the United States Benjamin Harrison, US Representative Jim Banks, Henry Hartsfield, and William S. Sessions, who was a former FBI Director, and many more which prove why it is one of the most prestigious fraternities.
Lambda Chi Alpha
It is not known whether the Lambda Chi Alpha fraternity was established in 1909 or 1911. A meeting was held on November 2, 1909, with the purpose of reorganizing the Cosmopolitan Law Club, which was the society of law students at Boston University, into a Greek letter society. This meeting eventually led to the establishment of the Lambda Chi Alpha fraternity, which is still active today.
Despite this, the fraternity has been quite successful in expanding to new campuses and growing its membership. The Pennsylvania State University and the Massachusetts Agricultural College all initiated the formation of student organizations known as chapters.
The Lambda Chi Alpha Education Foundation was created due to the organization's fundamental belief in the importance of diversity in terms of racial makeup, sexual orientation, ethnicity, socioeconomic status, religious affiliation, and cultural heritage. This endeavor aspires to design, fund, and promote educational programs for personal development, community service, and leadership, as well as fraternal ties.
More than 300,000 people are members of the Greek letters fraternity, but only around 9,000 of them are actively involved in the organization. This makes the Greek letters fraternity one of the largest in the country and gives it more than 180 chapters.
Beta Theta Phi
Eight young college students got together in the Hall of the Union Literary Society at Miami University on August 8, 1939, to form what would later become the fraternity known as Beta Theta Phi. Beta Theta Phi was the very first organization or fraternity in history to hold a general convention.
The establishment of the Men of Principle Initiative was a defining event for Beta Theta Pi as an organization. After taking this action, they began an ambitious campaign for cultural transformation, which resulted in the advancement of the fraternity's inter-fraternal leadership and a further concentration on the members' grade point average, leadership programming, accountability, recruitment, and volunteerism.
Additionally, Beta Theta Pi is an outspoken supporter of educational and social awareness initiatives. It did this by establishing the Men of Principle Scholarship, which honors unaffiliated male students who are members of college chapters of Beta Theta Pi and recognizes them for exemplifying the values that Beta Theta Pi upholds, such as intellectual growth, mutual assistance, and integrity. The recipients of this scholarship are chosen based on their chapter's criteria.
In addition, members of the fraternity are encouraged to participate in the planning and execution of activities such as the Keystone Regional Leadership Conferences, as well as sessions of the Wooden Institute and Leadership College held during the General Convention.
More than 200,000 men have been inducted into the fraternity since it was founded, the vast majority of whom have gone on to hold significant positions.
Nu Alpha Kappa
Nu Alpha Kappa, which was founded at California Polytechnic State University on February 26, 1988, is the largest Latina-based fraternity in the United States. It was designed to assist Latino pupils in coping with the effects of being educated at a school that is predominately Anglo.
In addition to this, it organizes and hosts the National Leadership Development Conference, which brings together all of the chapter leaders for a week of professional development. Additionally, it was the beginning of the National Sports League as well as the athletic competition known as NAKFest.
Nu Alpha Kappa also established the National Alumni Association, which is responsible for awarding academic scholarships to undergraduate and graduate brothers who demonstrate financial need and merit. Since 2014, the fraternity has been successful in raising in excess of 170,000 dollars for scholarship funding.
What are the advantages of being a fraternity member?
Students who are on the fence about becoming members of the most prestigious fraternities should consider the various benefits that come with doing so. Why should people give serious consideration to becoming members of a fraternity? The following is a short list of the many strong reasons why:
Connections
In the same way that clubs and other school groups do, fraternities offer new members a lot of possibilities to engage with their classmates who have similar ideals and objectives in life.
However, the relationship that students established with one another during their time at school does not disappear once they graduate. When a person joins a fraternity, they have the opportunity to create a network with alumni of their chapter as well as future members of their chapter.
Alumni of a fraternity have strong ties to the organization they once belonged to, and as a result, they are frequently eager to offer advice to current members of the fraternity or even assist current members in finding internships within the organization. These contacts are extremely important for one's future professional life.
Exemplary Curriculum Vitae
Being a member of a fraternity might do wonders for a person's résumé, in addition to providing the opportunity to connect with a network of alumni.
One has a better chance of getting hired in the future if one of their prospective employers is affiliated with a particular chapter of the organization.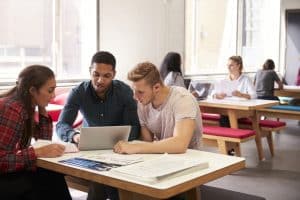 When you consider all of the moral guidance and practical experience that fraternities and sororities provide their members throughout their time in college, most employers recognize the value of your connection to and commitment to a fraternity.
Learn New Skills
The majority of the most prestigious fraternities take part in leadership and community service activities, some of which they may even be responsible for arranging themselves.
Being a member of one will inspire participants to continue their education and develop new talents beyond what is required for their degree. They will be able to build social skills, for one, by assisting in the planning and execution of events, which includes tasks such as managing a budget, giving presentations in public, and presiding over meetings. They will also learn how to interact with new people and make new friends along the way.
The members of the fraternity would be able to push themselves beyond their comfort zones and grow their self-assurance. The most essential benefit is that they will have the opportunity to improve and display their leadership abilities when they assume responsibility for a specific activity.
Community Activities and Volunteer Work
A good number of fraternities provide projects designed to help the local community. They have philanthropy events that members are required to take part in so that they can truly experience the spirit of volunteering.
It is common knowledge that fraternities are charitable organizations that offer direct assistance to the communities in which they operate. They may take the form of serving as mentors or tutors for individuals who are enrolled in programs run by local organizations.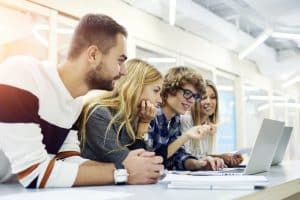 They occasionally engage in activities such as the cleanup of parks, the provision of food support, and conversations with veterans. There are some instances in which fraternities generate money for local charitable organizations, as well. These are frequently carried out in a lighthearted manner, with activities such as athletic competitions, sales of baked products, and even dinner parties with a predetermined theme.
Lifetime Friendships
The members of fraternities come from a wide range of academic and social backgrounds. They frequently find common ground since they share similar ideals and objectives.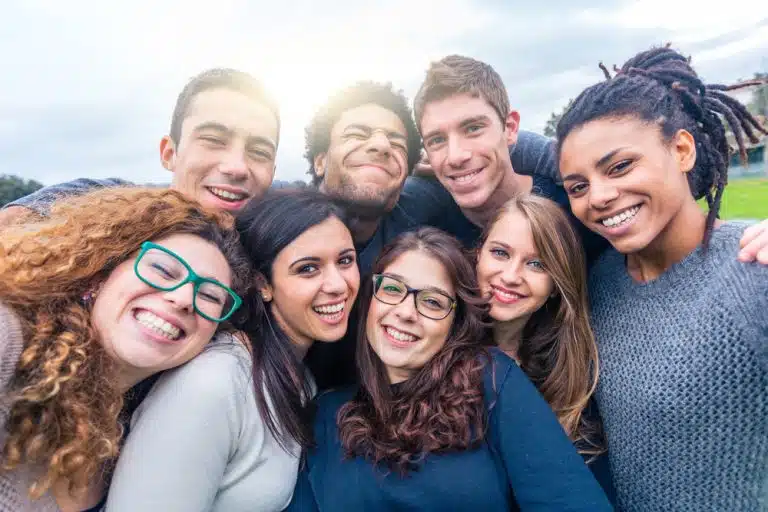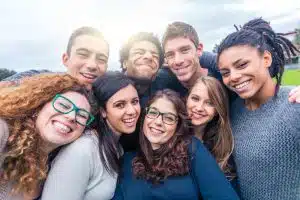 Students who are members of a fraternity have the opportunity to learn from one another as well as share their interests with one another. They frequently encourage one another throughout their academic struggles and support one another throughout their successes.
When things are difficult, members are able to rely on each other as a reliable support system provided by the organization.
Academic Excellence
One of the fundamental goals of fraternities is to offer its members an academic environment that is supportive and encouraging. They have activities such as student-to-student mentoring, chapter study hours, and even counseling sessions with upperclassmen.
Because of the difficulty and demands of college work, students need all the academic assistance and support they can get in order to be successful academically and navigate the challenges they face.
Students who join fraternities have a better chance of maintaining a healthy work-life balance and getting the most out of their time spent in higher education.
How to choose the best fraternity for you?
We have talked about the most prestigious fraternities and the next step for you is to choose one.
The fraternity life provides you with a stable community in which you and your college brother can engage in activities such as learning, having fun, playing games, and volunteering.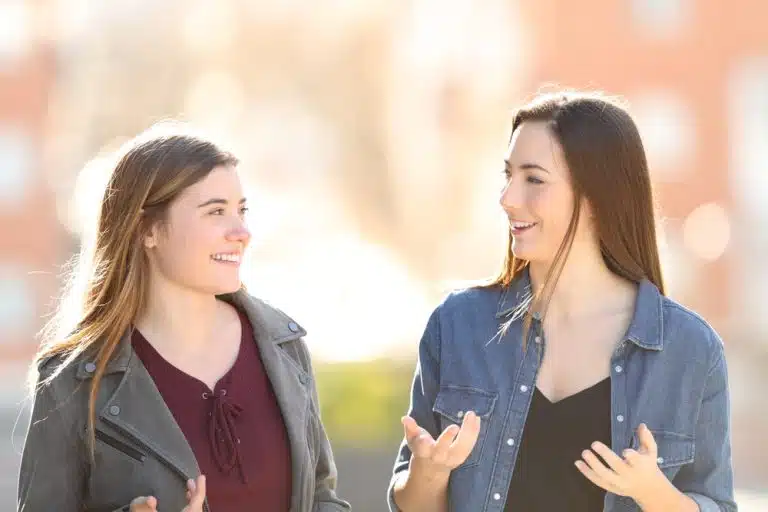 If participating in Greek life is really important to you, you should be aware that finding the proper group can take some time.
How exactly do you go about selecting the ideal fraternity, one in which you may cultivate both lasting friendships and professional contacts?
Research the fraternity's reputation
Find out about the history, principles, and objectives of any fraternity or sorority that you are considering joining. Ask the following questions:
How well-known is the particular fraternity on campus that you are interested in joining among other members of the Greek community?
What do the members do in their spare time when they are not working?
Are the causes that fraternities championed particularly notable?
By asking yourself these uncomplicated but fundamental questions, you can get one step closer to making an informed choice.
Look for brothers who share your values
Find other college students who share your interests and join a fraternity with them. The transition to college can be difficult, but joining a fraternity can greatly ease the transition by providing a supportive network of peers.
Ask yourself what qualities in a friend are most important to you before making a decision to join a fraternity. Create a list of favorable characteristics like loyalty and honesty. Choose fraternities that will complement your social life and tastes. This is the best way to find a good fit.
Consider legacy options
Keep in mind that because fraternities and sororities are such long-standing traditions, their guiding principles are firmly rooted in the way things were done in the past. It is in your best interest to carry on the legacy of your grandfather, father, or another close family if they were also members of the same fraternity. Back in the day, if you were a descendant of a frat member, you were automatically accepted into the fraternity.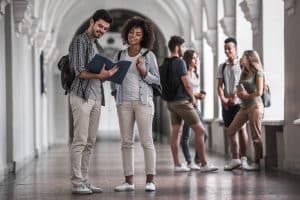 In today's world, this is not always the case in different kinds of fraternities. Before making a commitment to a fraternity, it is in your best interest to investigate the legacy benefits offered by the organization.
Ask about dues
Before you pledge to a fraternity, you should first determine whether or not it will be difficult for you to obtain additional funding. For example, if you are considering living in a fraternity or chapter house, you should be prepared to pay a significant amount of money for rent as well as other event costs.
On tens of thousands of college campuses across the United States, fraternities have become a thriving element of the school community and emphasize the significance of academic achievement and involvement in the local community.
Nevertheless, whether or not you will be joining one is your decision. Regardless, your decisions should be made with careful consideration. In instances where you need help in evaluating your college life options, AdmissionSight is always ready to assist you. Don't hesitate to contact us and book your initial consultation.