Princeton Class of 2025 Statistics
How Many Applicants Did Princeton Get for the Class of 2025?
How many applicants did Princeton get for the Class of 2025? The undergraduate admissions office of the university has mailed letters to students who were accepted from the regular-decision applicant pool. Applicants will be able to view their decisions via secure online access. According to Princeton Class of 2025 statistics, the QuestBridge National College Match program, which is a binding admission process at Princeton, granted admission to close to one hundred students in December of 2020.
As a result of the pandemic and the numerous disruptions to their high school coursework that students all over the world have been experiencing, the Admission Office decided to suspend its single-choice early action program for fall 2021 entry. The early action admissions program is going to be brought back for the next cycle of applications.
The decision made by Princeton to be the sole Early Decision holdout increased applications to the university by only 12.56 percent this year. In a typical year, an increase of 12.56% would be considered noteworthy. In comparison to the application increases seen at other Ivy League schools for the Class of 2025, this one simply can't hold a candle to the competition.
For Princeton Class of 2025 statistics, there were a total of 37,601 who submitted applications through the Regular Decision. The 1,498 admitted applicants demonstrate an overall admission rate of 3.98%. In the previous year, 32,836 prospective students applied to Princeton, and the school admitted only 5.6% of those applicants for the Class of 2024.
How Many Students Are Enrolled At Princeton?
If you're curious how many students are enrolled at Princeton, last August 29, 2021, members of the Princeton University Class of 2025 were given a warm welcome on campus. Coming from each one of the 50 states, as well as the District of Columbia, Guam, Puerto Rico, and the United States. More than 200 students from the Classes of 2023 and 2024 decided to postpone their enrollment and are now among the 1,345 members of the first-year class. These students come from the Virgin Islands as well as 58 other countries.
Princeton Class of 2025 statistics shows around 21% of incoming first-year students have indicated that they intend to pursue a Bachelor of Science in engineering degree, 69% have indicated that they intend to pursue a Bachelor of Arts degree, and the remaining students have indicated that they are unsure of their intended major.
Karen Richardson, who graduated from Princeton in 1993 and is now the Dean of Admission, stated that the first-year student move-in day was all the more meaningful after a year of recruiting and enrolling this class in the virtual space. "We are overjoyed to welcome the members of the Class of 2025 to Princeton; the pandemic prevented many of them from ever having visited the campus before. Their inventiveness and tenacity shone through in a variety of different ways throughout the application process, and my fellow admissions officers and I are excited to see how the members of this class will leave their mark on the Princeton community.
Freshman Scholars Institute (FSI) was a program that was offered to some first-year students between the dates of June 26 and August 13. This past summer, FSI was conducted online and provided students from first-generation, lower-income, and underrepresented backgrounds with the opportunity to experience Princeton's intellectual, co-curricular, and social life prior to the beginning of the fall semester.
To empower all students to successfully navigate the University's many resources to achieve their professional, personal, and scholarly goals, and to become active leaders on campus and in the larger world, the Emma Bloomberg Center for Access and Opportunity provides a number of programs, one of which is the Future Students Initiative (FSI). FSI is just one of these programs.
Princeton Class of 2025 statistics exhibits that the average amount of a grant for financial assistance is $62,200 per academic year. The typical award is greater than the cost of tuition, and students from families with lower incomes are eligible for financial assistance that covers not only tuition but also room and board.
The financial aid program at Princeton University is one of the most generous in the country, and the university is dedicated to ensuring that all accepted students are able to afford the cost of attending Princeton. Because they are not required to take out loans as part of Princeton's financial aid program, the vast majority of students graduate without having an incurring debt.
Students from low-income and middle-income families, as well as students from families with incomes up to $250,000, are eligible for financial assistance. The cost of attending Princeton University is lower than the cost of attending a state university or college for many families.
How Diverse Is Princeton University?
How diverse is Princeton University? With a 14.5% increase in applications received in the most recent admissions cycle, it's no wonder that the university's acceptance rate took a steep dive from 5.55% for the Class of 2024 to 3.98% for the Class of 2025.
Princeton's acceptance rate has been steadily declining over the past decade, similar to that of many of its Ivy League counterparts. This pattern is a direct result of the record-high application numbers and record-low acceptance rates that were observed across the Ivy League in the application year of 2020–2021. Karen Richardson, Dean of Admissions, summed it up best when she said, "We had to make extremely difficult decisions in the process of admitting a class that will come to Princeton, form a community and use what they learn to make an impact."
Representation of Geographic Areas
About 14% of the admitted student body was comprised of international students, which is an increase from 12% the previous year. These students came from 74 countries all over the world, which is a significant increase from the 48 countries that were represented in the Class of 2024.
Students from the United States came from all 50 states, Puerto Rico, the District of Columbia, Guam, and the United States. Islands of the Virgin Sea Students from 164 different nations were part of the application pool, which was historically large.
Socioeconomic Distribution
All applicants, with the exception of Questbridge students, were required to submit their applications during the Regular Decision round because Princeton temporarily removed the option to submit an Early Action application during this admissions cycle (the Early Action application option will be reinstated beginning with the next year's admission cycle).
Questbridge is a nonprofit organization that helps exceptional students from low-income backgrounds connect with opportunities in higher education. Through the College Match program, which was Princeton's only binding admissions agreement, there were approximately one hundred students from Questbridge who were accepted to Princeton.
Legacy and Ethnicity
Princeton Class of 2025 statistics revealed that approximately 68% of domestically admitted students at Princeton were identified as people of color, which includes biracial and multiracial students. This percentage makes this year's group of Princeton admits one of the most ethnically diverse classes in the history of the institution
In a similar vein, the percentage of students who are the first in their families to attend college has increased from 17% to 22%, which further substantiates the university's dedication to using a holistic admissions process. Princeton Class of 2025 statistics noted that the percentage of admitted students whose parents or other family members attended Princeton decreased to 10% from 11.3% for the Class of 2024. These "Legacy" students are known as "Princeton alumni."
In line with the rest of the Ivy League schools, Princeton has decided to continue its test-optional policy for the upcoming 2021-22 admissions cycle. This decision may reflect itself in a similar pattern in both the applicant pool and the final admissions decisions for the following academic year.
What Stats Do You Need To Get Into Princeton?
According to the U.S. News ranking of national universities, Princeton is in first place. Recent reports show that Princeton University is an extremely selective institution with only a 6% acceptance rate. The overall acceptance rate for Early Action applicants to Princeton University was 14.7% for the class of 2025.
More than 37,000 prospective students submitted applications to join the Princeton Class of 2025. Only slightly more than 1600 of those applicants were ultimately chosen to join the Princeton Class of 2025. In light of the Princeton Class of 2025 statistics, you need to do everything in your power to distinguish yourself.
What stats do you need to get into Princeton? Although there are no specific minimum or maximum GPA requirements for admission to Princeton, the class of 2025 had an average GPA of 3.9. In addition, the average score on the SAT at Princeton falls somewhere between 1450 and 1570.
If you want to know how to get into Princeton specifically, you should be aware that admissions to Ivy League schools are extremely competitive. Every student should have the goal of attending one of the Ivy League schools, including Princeton University. To join the illustrious ranks of the Princeton Tigers, you'll need to do a lot more than just meet the minimum grade point average or SAT score requirements.
Beginning the preparation of your materials well in advance of the date the University of Princeton requires them will increase the likelihood that you will be accepted. Prepare yourself for standardized tests, select a course load that is both balanced and challenging, work toward achieving a high-grade point average, and draft compelling essays for the Princeton supplemental application. In addition, if you are confident that Princeton is the right school for you, you should think about submitting your application before the Early Action deadline.
When thinking about how to get into Princeton, many students are only concerned with meeting the minimum requirements for the Princeton SAT scores or the Princeton GPA. You need to consider a variety of factors in addition to these, despite the fact that each of these components of the application process carries significant weight.
A more comprehensive approach is taken when evaluating admissions applications at Princeton, as it is at many other schools. The following are some of the most important factors that Princeton takes into consideration when evaluating applications:
The demanding nature of the curriculum
Academic achievement in schools
Recommendation letters
Involvement in both the school and the community
When both the Early Action and regular application deadlines for Princeton have passed, the university will start the holistic review process. The evaluation of admissions applications at Princeton is not based on any specific algorithm. Instead, each application is evaluated on its own to come to a conclusion regarding the merits of the student in terms of their skills, personality, history, and worldview.
Key Qualities
There is no one specific type of applicant that Princeton is looking for. Instead, the university states on its website that it is looking for prospective students who possess the following characteristics:
Integrity
A deep interest in learning
Dedication to activities both inside and outside of the classroom
An energetic state of mind
Motivation
Creativity
Perseverance
Thinking on your own initiative
The ability of a prospective student to demonstrate intellectual engagement and academic prowess are two of the most important factors that Princeton considers when making its admission decision. When recruiting new students for each incoming class, Princeton looks for those who have a distinct set of qualities that make them stand out from the crowd.
To perfect your "how to get into Princeton" strategy, you will need to focus on a lot more than just meeting the minimum requirements for Princeton SAT scores and Princeton GPAs. When reviewing applications, admissions officers at Princeton will also take into consideration how each applicant might benefit the university as a whole and the larger community. In addition, prospective students have a slight advantage in the admissions process at Princeton if either their mother, father, stepmother, or stepfather attended the university.
The members of the Class of 2025 at Princeton University were selected based on their exceptional academic accomplishments as well as their talents in extracurricular activities. Both of these aspects are essential components of the candidate profile you present. Because doing so will contribute to your "how to get into Princeton" strategy, you should make it a point to put in the effort to develop a distinctive candidate profile for yourself well in advance of the application deadline.
What Is So Special About Princeton University?
What is so special about Princeton University? The fact that Princeton University is a fellow member of the Ivy League, which is comprised of a collection of the most prestigious private schools in the Northeast, is evidence of the university's high level of prestige. Princeton University is a prestigious educational establishment that was established in 1746 and is known for its park-like campus which is home to several notable landmark buildings.
A significant number of websites that rank colleges place Princeton at or near the top of their respective lists. In a similar vein, many junior high school students and sophomores rank the institution at the very top of their lists of potential colleges to attend.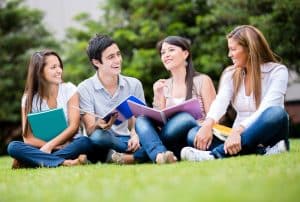 Nearly forty undergraduate degrees and thirty-six different majors are available to students at Princeton University.
To further discuss this topic, some of the best majors that the university has to offer are as follows: engineering, architecture, computer science, chemistry, biology, mathematics, economics, environmental science, anthropology, sociology, history, political science, psychology, philosophy, English, and foreign languages.
In addition to being one of the most prestigious research universities in the world, Princeton has been associated with the accomplishments of more than 40 Nobel laureates, 17 recipients of the National Medal of Science, and five winners of the National Humanities Medal.
Tomas Lindahl and Osamu Shimomura, both of whom are chemists, Angus Deaton and Paul Krugman, both of whom are economists, and Arthur McDonald and David Gross, both of whom are physicists, are among the faculty members who have been honored with a Nobel Prize in recent years. Richard Feynman, Robert Hofstadter, Richard Smalley, and Edwin McMillan are all notable graduates of this university who have gone on to win a Nobel Prize in their respective fields of study.
Princeton is also the alma mater of two United States presidents: James Madison and Woodrow Wilson, the latter of whom served as president of the university before being elected president of the United States. Other notable graduates include former First Lady Michelle Obama, actors Jimmy Stewart and Brooke Shields, founder of Amazon Jeff Bezos, and Apollo astronaut Pete Conrad. Other notable graduates include:
Princeton University, which is consistently ranked among the top 10 universities in the world, is well-known for the park-like beauty of its campus as well as some of its iconic buildings, which were designed by some of the most well-known architects in the United States. For example, the university's Lewis Library, which was designed by Frank Gehry and houses a significant portion of the institution's scientific collections, was named after him. Its McCarter Theatre Center was recognized as the best regional theater in the United States and was awarded a Tony Award.
Princeton is indeed a very selective institution. Additionally, as more local and overseas applicants come each year, the college admissions process becomes more difficult. You might ask, "Am I good enough for Princeton?" For you to stand out among more than 35,000 high school students who apply each year, AdmissionSight offers a counseling program for college admissions. We'll walk through the process with you and work on the different aspects of your application. You may start by booking a free initial consultation with AdmissionSight.