Princeton Summer Programs
The majority of high school students, particularly upperclassmen, look forward to the summer as a time when they can relax, get caught up on their sleep, and hang out with their friends. Unwinding is a necessary and frequently well-deserved activity. On the other hand, during the process of applying to college, many schools, including Princeton University, may ask applicants to respond to the following question: "How did you spend each of the summers of the past two years?" The goal of the Princeton summer programs is to provide you with the tools necessary to succeed academically, socially, emotionally, and physically via the accumulation of positive experiences.
Each of the Princeton summer programs offered is intended to foster a sense of accomplishment, pride, and inclusiveness among its participants. You will be treated with dignity and respect, and the utmost concern will always be given to ensure your safety. Nevertheless, it might be double beneficial to spend your summers with other significant activities, such as volunteering, engaging in research opportunities, and participating in college programs.
Having meaningful experiences over the summer can help you consolidate and accelerate the learning you do in the classroom while also connecting you with friends who share similar interests. In addition, they can make it simpler for you to reply to that question on the college application when the time comes.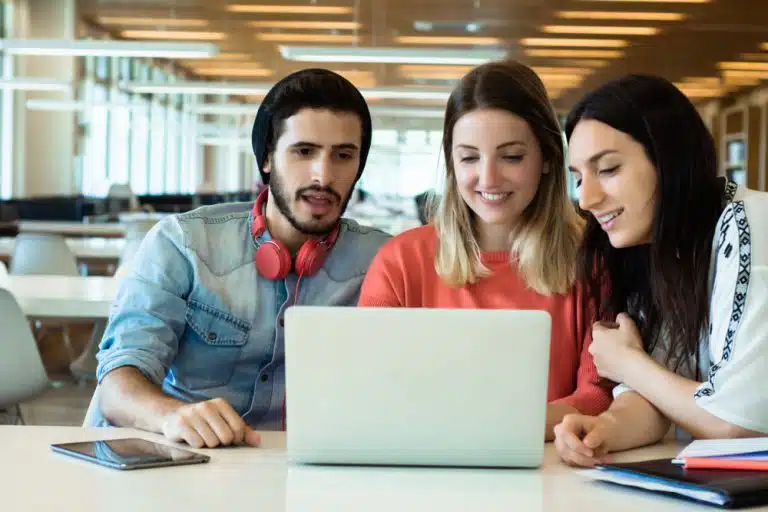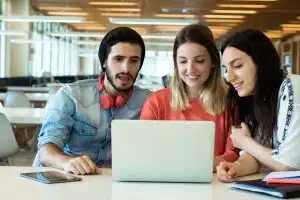 This post is for you if you live in the Princeton area or if you are a student who is interested in spending time in close proximity to Princeton University. Continue reading to gain insight into the top Princeton summer programs has to offer for high school students.
Does Princeton have Summer Programs?
Does Princeton have summer programs? Students can submit an application to participate in Princeton summer programs, and the department that sponsors the programs must give their consent. A regularly planned summer term is not offered to students at Princeton, with the exception of those who are participating in Princeton summer programs.
In addition, you are strongly encouraged to review the application requirements and prerequisites outlined in each course's description before submitting your enrollment. According to information provided by Princeton, the institution will make a final determination in March 2022 regarding the possibility of holding programs on-site. Here are the top Princeton summer programs:
Summer Extramural Research Project
A summer research project that will offer the student with relevant practical experience to their research topic. This project will be designed in collaboration with the student's adviser, the APC, and a sponsor from industry, a non-governmental organization, or the government. The beginning date cannot be before June 1 and the ending date cannot be after Labor Day. A final paper as well as an evaluation of the sponsor are necessary.
Extramural Research Internship
internship in which the student works at the host institution full-time on research projects that are directly related to the student's dissertation work. The advisor and the outside host will work together to decide what the research objectives will be. A progress assessment at the midpoint of the summer as well as a final report is both required. Regarding the CPT and OPT applications, international students are subject to a specialized set of guidelines. Both a midsummer progress review and a final report that must be approved by the student's advisor will be used to evaluate the student's performance.
Archaeology in the Field
An experiential education on the processes and ideas underlying archaeological excavation, with a focus on the archaeology of ancient Greece. Students take part in an excavation season that lasts for a total of six weeks. During this time, students are instructed on how to excavate and survey, as well as how to document, examine, and interpret the results of their work. Training and discussion on site, supplemented by seminars, guest lecturers, and field visits throughout the region. There are no requirements, although students who have shown an interest in material culture, ancient history, and/or modern Greek will be given precedence.
Intermediate Chinese I
A summer intensive language class that lasts for four weeks and is held online over Zoom. Students put in the effort to build a solid foundation in both the spoken and written forms of current Chinese, with the primary focus being on the reading of contemporary Chinese dialogue.
Application is required for entry. Prerequisite: CHI 101-102, or equivalent. This class will meet each week for a total of ten hours: five synchronous lectures lasting two hours each, and five individual tutorials lasting one hour each. Every day, there will be a reading assignment of approximately two pages and a writing assignment of approximately 150-200 characters.
Intensive Third-year Modern Chinese II
A continuation of CHI 305C, this rigorous language study will take place over the duration of the summer and will be delivered online through Zoom. Through a detailed examination of essays penned by renowned Chinese intellectuals, this class will help each student further develop their facility in written and oral expression. The independence of women, traditional family structures, and the impact of modernization are all potential topics for essays.
The weekly schedule for this class includes five synchronous classes that each last two hours and five individual tutorial sessions that each last one hour. Every day, there will be a reading assignment of approximately 3–4 pages and a writing assignment of approximately 200–250 characters. Additionally, students will be provided with a reading list on Jincheng Liu, Xin Zou, and Chih-p'ing Chou's Eyes on China.
The French Revolution: Political Theory and Culture
The French Revolution is regarded as the seminal event that ushered in the modern era of politics. This course investigates the fundamental political ideas of the period as well as how those ideas manifested themselves in the broader culture of the era. Not only did revolutionary concepts transform the conventions of politics, but they also did so in the realms of literature and the arts.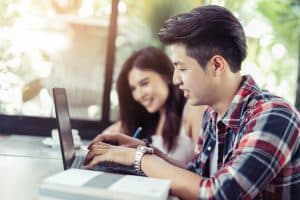 These ideas included citizenship, democracy, the nation-state, dictatorship, liberty, equality, representation, progress, and human rights. Students will focus on the theories that laid the foundations for the Revolution, as well as literary and theoretical texts from the major acts of the revolutionary period, as well as artistic and political responses to the Revolution up until the present day, in order to gain an understanding of these innovations.
Musical Theater and Storytelling in Italy
Students will develop a working knowledge of the richly collaborative process by which musical theater is created through the study of language and history through the lens of a regional collection of fairy tales. This course will also allow students to develop a working knowledge of the process of creating musical theater.
Students will study the ways in which artists interpret, modify, and create work, as well as the ways in which they provide feedback to the process of creative development. Students will be able to gain valuable experience in the craft of writing for musical theater by working closely with professionals in the field. This will allow students to learn some of the fundamental principles of form as well as how to shape songs and musicalized scenes for maximum storytelling clarity and effectiveness.
Islam, Empire, and Energy: Azerbaijan and the Modern World
Azerbaijan, which is located in the Caucasus Mountains, provides an unrivaled vantage point from which to examine the historical and contemporary forces that have shaped the modern world. At the turn of the twentieth century, Azerbaijan was not only the center of world oil production but also the first secular democratic republic in the Muslim world.
During this time, Azerbaijan was considered a global pacesetter. Azerbaijan is once again an independent state and a central centre for energy production on the global stage after seven decades of Soviet communism. In this course, students will investigate age-old debates about topics such as Islam and identity, empire and independence, autocracy and democracy, and energy and development.
Conflict, Borders, Multilingualism, Translation
This course uses the language politics of Cyprus, an island that has been divided since 1974 and is separated by a buffer zone maintained by the United Nations, as an entry point into broader discussions of borders, conflict, translation, and intercultural communication. Cyprus is split in two by the buffer zone.
Students will read works of literature, history, anthropology, sociology, and other fields of study that deal with the social and linguistic composition of the island, both in the present and in the past. In addition, students will meet with people who live and work on the island, such as authors, artists, anthropologists, politicians, activists, and translators who are active in multi-communal attempts to establish links across Cyprus' various divides. These individuals will join us for these meetings.
Vienna: Birthplace of Psychoanalysis, Modernism, and World War I
Before the year 1918, Austria-Hungary was a global power that stretched from the Mediterranean to Ukraine, and Vienna was regarded as one of the global capitals of the arts, intellectual life, and cultural production. Within the context of Austrian history, the cultural history of psychoanalysis will be investigated during the course of this seminar.
It will feature weekly speakers who will lecture on subjects as diverse as the history of communism in Vienna, the place of psychoanalysis in today's world, and the transformation of Austria from a world power into a small landlocked nation that frequently has thought of itself as a new Switzerland – a neutral country and a buffer between East and West.
Is Princeton Summer Programs Worth It?
Having known some of the Princeton summer programs being offered, you must be wondering if Princeton summer programs worth it. The majority of colleges and universities provide high school students with the opportunity to spend the summer studying on campus. Younger pupils are given the opportunity to play at becoming college students, strolling across the quad to their higher-level classes as any other student would do during the academic year. This opportunity typically comes in the form of residential programs that last for many weeks or months.
It is debatable whether or not this was their original intent. The majority of universities and colleges publicly assert that the purpose of the impressive-sounding programs they provide like the Princeton summer programs is to provide high school students with a taste of what it is like to be a college student. They consume their meals in the cafeterias, sleep in the residence halls, and most significantly, they participate in the same rigorous academic coursework as they would if they were matriculated, students. It will be beneficial to your education.
The majority of students, particularly those who may feel understimulated or underwhelmed by the usual high school course load, may view this possibility as something out of a dream. It is in everyone's best interest to broaden the educational horizons of high school students by introducing them to new fields of study, more difficult academic challenges, and subject matter that is outside of their typical curriculum. The majority of high schools do not provide courses in areas such as global health, film studies, journalism, modern art, or public policy; therefore, Princeton summer programs are the ideal opportunity for your student to investigate these areas.
In addition, accepted students are accorded the status of Scholars rather than that simple Campers. In order for a student to really get interested in anything and get a head start on their college career, it may be necessary for them to spend the summer at a well-known university among other students who share their interests.
There are some misconceptions and drawbacks to these programs that parents need to be aware of. On the other hand, this may appear to be a great investment for high school students who are excited for the next chapter in their academic careers. However, this is something that parents need to be aware of.
Will Attending a Summer Program Guarantee Admission?
With the information above, will attending a summer program guarantee admission? The quick answer is probably not, at least not in a way that is directly relevant. It is imperative that pre-college summer programs like the Princeton summer programs not be viewed in any way as a backdoor into the respective colleges and universities to which they are attached. The vast majority of these programs have no bearing on the undergraduate admissions procedures of the colleges to which they are attached.
With the exception of the most prestigious programs, college admissions officers are well aware of the high acceptance rates and price tags of many pre-college programs, and they won't necessarily view acceptance into one as a significant achievement unless the program in question is one of the most prestigious programs available. It's possible that they'll simply interpret it as evidence that your family is well off.
Despite this, it might be beneficial for your child to participate in a pre-college program before they head off to college. It is important to keep in mind that many summer programs get their professors from the faculty of the college that hosts them. This means that even less selected programs may nevertheless present academic challenges. In addition, if your child is given the opportunity to enroll in a class that complements their existing passions and areas of expertise, this will highlight their dedication to the topic at hand and strengthen the profile they are attempting to construct for the purposes of their college applications.
Want to learn more about Princeton summer programs? You've come to the right place. At AdmissionSight, we have over 10 years of experience guiding students through the competitive admissions process.
AdmissionSight can help you put your best foot forward when applying to college this fall. Contact us today for more information on our services.