Psychology Major at Columbia
Does Columbia Offer A Psychology Major?
Psychology is a field of study that examines both the mind and behavior. It considers the biological forces, social pressures, and environmental aspects that have an impact on how people think, behave, and feel. So, does Columbia offer a psychology major? Students have access to a comprehensive curriculum in psychological science thanks to the Department of Psychology, which covers various areas of psychology. The course offerings are designed to meet the various needs and interests of students. Students can choose to complete a psychology major at Columbia, explore the psychology concentration, or opt to major in neuroscience and behavior.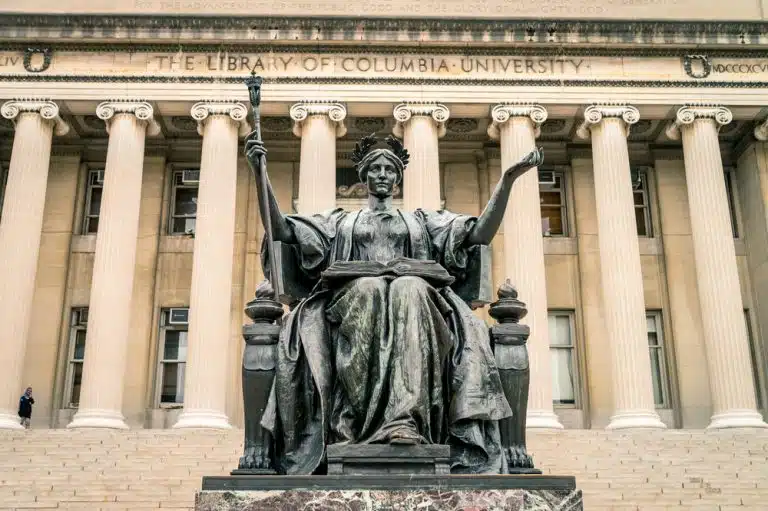 The department's program goals commence with the expansion of a robust knowledge base in psychological science. As psychology places high value on empirical pieces of evidence, the courses at every level of the curriculum cultivate the development of research methodology, quantitative literacy, and critical thinking abilities, as well as respect for the ethical ideals that underpin the science of psychology.
Psychology Major
Psychology major at Columbia University is one of the most popular majors because it provides students with a foundation in psychological science as well as research methods and statistics.
After students have completed these foundational courses, they will have the opportunity to enroll in advanced classes that cover a wide variety of topics within the field of psychology, including perception, cognition, psychobiology, neuroscience, social and personality psychology, and abnormal psychology. Students who meet the requirements can apply to participate in the Honors program during the spring semester of their sophomore year.
Psychology Concentration
The study of psychology necessarily draws on insights from a wide range of other fields. Although the study of human behavior is the primary focus of psychology, its applications can be found in a very wide variety of other academic disciplines as well, including biology, sociology, political science, and economics.
Students who are working toward a degree in another discipline but are interested in developing their knowledge of psychological science can do so through the Psychology Concentration. In other words, students who don't necessarily want the psychology major at Columbia to be their main course of study but find it intriguing or beneficial as a complement to their major, are great candidates for the psychology concentration. A minimum of 18 credit points is necessary to complete the concentration.
Neuroscience and Behavior Major
The Department of Psychology and the Department of Biological Sciences are working together to offer the Neuroscience and Behavior Major.
Students who choose to major in Neuroscience and Behavior will have the opportunity to build knowledge in the fields of biology, neurobiology, and behavioral and cognitive neuroscience, as each department requires five courses from students. Students who meet the requirements can apply to participate in the Honors program during the spring semester of their sophomore year.
What courses do you need to take to major in psychology at Columbia?
During the second semester of their second year at Columbia College, students are required to declare their intended academic concentration. Early declaration of a major is not allowed for students.
Students who intend to major or concentrate in psychology, as well as students who intend to major in neuroscience or behavior, should start making plans for their academic curriculum as soon as possible. The Program Planning Tips document contains all the information and paperwork that are required. Before meeting with a program adviser to go over potential program options, students who intend to major or concentrate in psychology, as well as students who intend to major in neuroscience and behavior, are expected to complete the Major Requirement Checklist.
Before the beginning of their final semester, each student is required to hand in a Major Requirement Checklist as a minimum, for their eligibility to graduate to be validated. After the MRC has been handed in, the Undergraduate Curriculum Assistant as well as the DUSs will assess your planned curriculum and provide feedback regarding whether any adjustments need to be made.
In the year 2020, the prerequisites for the Psychology major at Columbia were updated. Students who intend to begin their studies toward a degree in the undergraduate program at Columbia in the fall of 2020 or later are obligated to fulfill the revised major requirements. Now, what courses do you need to take to major in psychology at Columbia?
Students are required to finish 11 courses in either psychology or a comparable field that has been authorized. For a class to count toward the major, it must be completed with a grade of at least a C. At least six of the eleven classes must be taken in the Department of Psychology at Columbia.
These 11 classes must cover the following topics:
Introductory Psychology Course
One Statistics course
One Research Methods course
One Group I Course
One Group II Course
One Group III Course
One course meeting the Seminar requirement
One course meeting the integrative/applied Special Elective requirement
Sufficient PSYC electives to complete 11 courses
Only one of these key needs can be satisfied by each course.
Does Columbia offer a master's degree In Psychology?
Does Columbia offer a master's degree in psychology? Columbia's post-baccalaureate program is a relatively new addition to the department (it has only been around since 1998), but it has already achieved a great deal of popularity and success in its mission to prepare students, who had previously majored in other fields, to apply to graduate programs in psychology successfully.
Classes and research are to be completed in sequential order throughout the program's entirety, which lasts for a total of five years. The graduate program offers students the opportunity to work closely with faculty members while simultaneously pursuing their areas of interest. The program's goal is to prepare students for careers as outstanding researchers and teachers.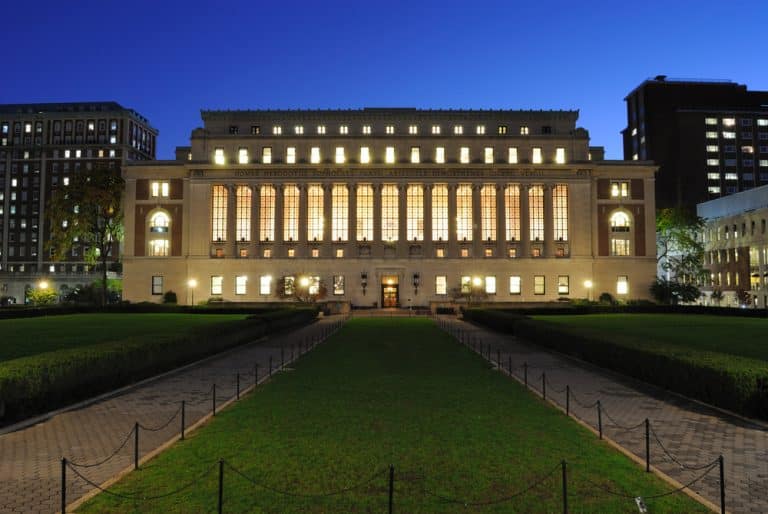 When they earn a Psychology major at Columbia, students can benefit from the freedom of diving into a wide range of study fields, often forming their own linkages across research areas, because the student-to-faculty ratio is quite low. This fosters an environment for learning that is extremely gratifying for students. A quarter of Columbia graduate students are awarded fellowships to assist them financially in pursuing their academic interests.
If they remain in excellent academic standing during the five years of the program, all the students who are admitted are awarded a fellowship. This fellowship pays for the students' tuition, as well as their health and insurance payments, and provides an annual stipend. Every fellow is eligible for the same number of rewards.
Fellowships are given out as a kind of acknowledgment for academic accomplishments as well as an anticipation of future scholarly success. The practical experience of both teaching and conducting research is seen as an essential component of the education of graduate students. As a result, graduate fellowships typically involve some form of teaching or research apprenticeship.
In addition to the traditional Ph.D. program in psychology, there is also a collaborative Ph.D. program that can be pursued in conjunction with the Department of Sociomedical Sciences at the Mailman School of Public Health. This doctoral program is intended for students who are interested in gaining expertise in psychology as well as training in the social impacts that are exerted on public health and medicine.
An overall examination of an applicant's scores, grades, and reference letters, as well as their scholarship potential, is used to determine whether they will be admitted to the graduate school.
There is no requirement that applicants have completed an undergraduate degree in psychology; nevertheless, it is beneficial if applicants have completed undergraduate courses in both statistics and psychology. There is no language requirement; however, international students are required to obtain a degree that is comparable to that of a US bachelor's degree and to be proficient in written and spoken English.
The department does not currently provide a graduate clinical program; however, the undergraduate program does have several excellent options for those who are interested in clinical and abnormal psychology. Students who are planning to continue their education beyond the undergraduate level and are interested in pursuing a clinical doctoral degree can explore the clinical program offered by Teachers College.
Is Columbia a good school for Psychology?
Is Columbia a good school for psychology? The Department of Psychology at Columbia University has a long tradition of achieving outstanding results. It was established in 1890, making it one of the psychology departments in the US that is both one of the oldest and one of the most influential. At the beginning of the 1900s, the scientific approach to psychology was well-recognized, and it was dubbed the Columbia school of psychology (as opposed to behaviorism, gestalt, or psychoanalysis).
Even though it is still a relatively small department, the Psychology major at Columbia consistently ranks among the top programs and boasts a more distinguished teaching staff and graduate student body in comparison to departments many times its size.
The faculty members are not only exceptional scholars but also passionate teachers, and as a result, they have received teaching awards in appreciation of their achievements. The faculty members have achieved many of the top prizes in their respective professions. The professors are actively engaged in interdisciplinary collaboration with other departments, such as biology, business management, marketing, psychiatry, and neuroscience, and as a result, they are leading the way to exciting new frontiers in both research and instruction.
Within the Department of Psychology, potential applicants are advised to engage in ongoing lab research projects. At Columbia, you can begin working in a research lab as early as the first semester of your time there. For most occupations, prior psychological training is not required.
The Lab Preview, which is the department's primary recruitment event, takes place at the beginning of the autumn term. You will gain knowledge about the potential for conducting research in the field of psychology during the Lab Preview event. Although most of the researchers who will be presenting at the Lab Preview will be from the psychology department's labs, some of them will discuss psychological research that is being done in other departments.
Columbia takes a serious interest in the professional future of its students and is pleased with the achievements they have made both during and after their time here at Columbia. The Department of Psychology works closely with the Center for Career Education (CCE), which offers specialized opportunities for students of the psychology major at Columbia, as well as Neuroscience and Behavior majors. Contact the Center for Career Education if you would like more information about the career services and events that are being offered.
If you are still contemplating whether taking a psychology major at Columbia would be best for you, let's quickly go over the rankings for its psychology program. Columbia University was ranked No. 12 among the best psychology schools in the US in the Program and Specialty rankings in 2023. In the rankings of the Best Behavioral Neuroscience Programs in 2022, its Behavioral Neuroscience program finished in eighth place.
This should come as no surprise since Columbia has earned a stellar reputation. Alumni of Columbia University include people who have gone on to win the Nobel Prize, the Presidency of the United States of America, the Pulitzer Prize, and have competed in the Olympics.
Because of its convenient location, Columbia attracts many students. There are not many institutions like Columbia, which is in Manhattan and is one of the few colleges that offers opportunities for a thorough immersion in a melting pot of cultures and industries.
As Columbia continuously proves itself worthy of being among the top universities in the world, it has become more selective as well. The acceptance percentage of 3.73% for the Class of 2026 was quite close to the rate of 3.66% from the previous year. For you to raise your chances of being admitted to Columbia, AdmissionSight has various programs and counseling services for the college admissions process. Feel free to reach out to AdmissionSight and set up an initial consultation to discuss your application strategies and to know us more.