Requirements for Biology Majors at Duke
Undergraduate students at Duke University show strong interest in the university's biology and neuroscience programs. The specific requirements for biology majors at Duke can vary depending on the student's specific track they are in within the major.
Genetics, marine biology, plant biology, pharmacology, cell, and molecular biology, evolutionary biology, biochemistry, and animal behavior are just some of the major emphasis possibilities available to biology majors.
Opportunities for undergraduates who study biology at Duke University, which is ranked among the best medical schools in the country, have been significantly increased as a result.
The program places an emphasis on hands-on research experiences, and the university is home to more than 500 Principal Investigators, which are faculty scientists engaged in research in the biological and biomedical sciences.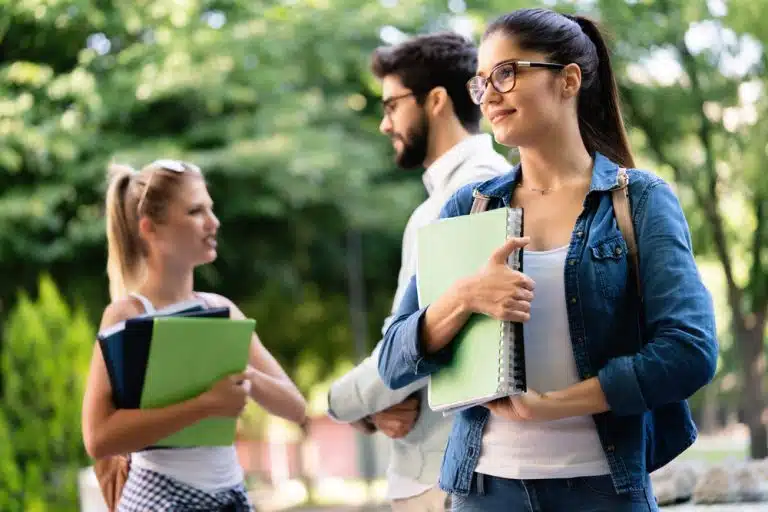 It is always best to consult the university's official website or to speak with an academic advisor for the most up-to-date and accurate information on the requirements for biology majors at Duke.
Does Duke have a Good Biology Program?
Does Duke have a good biology program? A degree in biology will provide you with a profound comprehension of nature, along with all of its mind-boggling mechanisms and practical applications, ranging from the fundamentals of human physiology to the equilibrium of ecosystems.
This will allow you to appreciate the natural world in all of its wondrous complexity. Learn how to think like a scientist, travel to some of the most beautiful places in the world, and gain hands-on experience with cutting-edge laboratory procedures, all while working directly with some of the most accomplished researchers in the field.
The biology program at Duke University is well regarded for its excellent research opportunities, wide range of academic options, and illustrious faculty members. Numerous organizations and publications place Duke's biology program near the top of the list of best biology programs in the country, and this ranking has held steady for some time.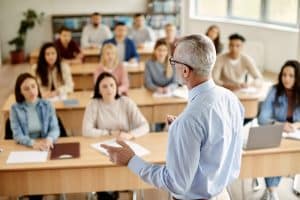 Students are able to get a broad and comprehensive understanding of the subject matter by participating in the biology program at Duke University, which is noted for its strong emphasis on interdisciplinary research and collaboration.
Students who graduate from Duke University often go on to have successful careers in fields such as biological research, health professions, business, law, and teaching. These students work in both the private sector and the public sector.
What are the Requirements for Biology Majors at Duke?
What are the requirements for biology majors at Duke? The Biology Department at Duke University is one of the few comprehensive biology departments in the United States. As such, it offers its students, professors, and staff the chance to learn and conduct research in an environment that is highly integrated and dynamic.
Over fifty professors work in this department, conducting research in a wide variety of biological fields, including developmental biology, cell biology, molecular biology, ecology, evolution, organismal biology, and genomics.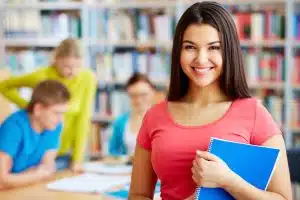 Undergraduate students at Duke receive a significant educational advantage as a result of having world-renowned researchers present the results of their work in the classroom. This gives the students the opportunity to become familiar with both the fundamental ideas and the most recent findings or debates in their respective fields. Students intending to get either a Bachelor of Science or Bachelor of Arts degree in biology are obligated to take the courses listed below as part of the requirements for biology majors at Duke.
Gateway Courses (2 or 1 course)
The gateways are not sequenced and can be taken in either order.
BIOLOGY 201L Molecular Biology (prerequisite: Chem 101D or equivalent)
BIOLOGY 202L Genetics & Evolution
BIOLOGY 203L Molecular Biology, Genetics & Evolution (prerequisite: Biology AP 5 and Chem 101D or equivalent)
Biology Area Requirements (3 courses)
Students may select 1 course from EACH of the following three areas. Courses listed in more than one area may only be used to meet one area requirement.
1 course – Organismal Diversity
1 course – Biological Structure & Function
1 course – Ecology
General Biology Electives (5 or 6 courses)
At least 3 electives must be courses listed or cross-listed as biology. These may include Biochem 301 and a maximum of 2 approved Independent Study (BIO, BIOCHEM, PHARM, PATHOL, NEUROBIO, CELLBIO, IMMUNOL, and MGM). All biology courses numbered between 204-699 plus BIO 199D are acceptable as elective courses for the major (if not used for the area requirement above).
In addition, a list of approved alternative elective courses has also been compiled. A maximum of 2 or 3 approved alternate electives in the biological sciences may be counted toward the major (depending on Gateway sequence). A maximum of 2 approved independent studies or tutorials may count toward the major.
3 biology elective courses
2 biology elective or approved alternate elective courses (if using Bio 201L & 202L) OR 3 biology elective or approved alternate elective courses (if using Bio 203L)
Lab Experience Requirement
In addition to the Gateway courses, you are required to complete a minimum of two full lab courses, which can come from either your required coursework or your electives. All classes must be at least 200 levels in difficulty. There is a limit of one independent research that can be counted toward the lab requirement.
Capstone Course Requirement
As part of the requirements for biology majors at Duke, you are required to complete at least one full course at the 400-level or higher that is listed or cross-listed in the BIOLOGY department as part of your area requirement and elective coursework. If the independent study is a second-semester continuation, it is eligible to count toward this requirement and must be pre-approved.
What is the Average GPA for Biology Majors?
What is the average GPA for biology majors? It is essential to make note of the fact that the required grade point average varies widely from school to school and program to program. Additionally, many educational institutions choose not to make public the average grade point average of the majors they offer because it varies from year to year and is not the only aspect that is taken into consideration during the admissions process.
However, a grade point average of 3.02 to 3.3 is generally considered to be satisfactory for a biology major. Many graduate schools have a minimum GPA requirement that ranges from 3.0 to 3.5, and many students aim to have a GPA that is at least 3.0.
When evaluating potential students, Duke University does not use a minimum or maximum grade point average (GPA) requirement. The Admissions Committee will look at how well you have been prepared for graduate study by your academic background, including the courses you have taken in the past as well as how well you performed in those courses; however, they will not consider your grade point average or the institutions at which you have studied in the past.
It is essential to understand that although having a good grade point average is essential, it is not the only aspect that will be examined when making admissions decisions. The admissions process is also heavily influenced by a number of other major aspects, such as previous experience in research, extracurricular activities, letters of recommendation, and personal statements.
How Hard is it to get into Duke?
How hard is it to get into Duke? Due to the fact that Duke University is such a rigorous and distinguished institution, gaining admission, there is widely regarded as being extremely difficult. According to the most recent data regarding admissions, Duke University received approximately 40,000 applications for admission to the class of 2023, but only admitted approximately 2,300 students. This indicates that only about 5.8% of those who applied were ultimately selected.
A comprehensive array of criteria, such as scholastic performance, extracurricular activities, letters of recommendation, personal essays, and standardized test scores, are taken into consideration during the admissions process at Duke University. This is accomplished through the use of a holistic review process. In addition to this, the admissions committee looks for students who have shown that they are leaders, have a strong work ethic, and are dedicated to volunteering in their communities.
Students who are not only academically talented but also have diverse backgrounds, have overcome certain challenges, and bring something unique to the university are sought after by Duke University, which is a need-blind school and meets 100% of demonstrated needs for all admitted students. Because of this, the university is looking for students who not only have academic talent but also have diverse backgrounds.
It is vital to have a solid academic record, a well-rounded set of extracurricular activities, and a captivating personal story in order to maximize your chances of getting into Duke University. Other factors that may be considered include: In addition, you ought to make it a priority to achieve respectable results on standardized examinations like the SAT and the ACT.
Want to learn more about the requirements for biology majors at Duke? You've come to the right place. At AdmissionSight, we have over 10 years of experience guiding students through the competitive admissions process.
AdmissionSight can help you put your best foot forward when applying to college. Contact us today for more information on our services.