Scholarships at Harvard
The need of the students is the sole consideration for awarding university scholarships at Harvard. It provides for all of the students' financial requirements, regardless of how great those needs may be. It provides a number of different types of financial assistance, such as scholarships, awards, grants, and endowment funds.
It offers considerable need-based scholarships to students from both the United States and other countries, and it treats them on an equal footing. At Harvard University, the typical amount of financial aid is $55,354 each academic year, while 25% of students receive no assistance at all.
Harvard will work with you and your family on an individual basis to assist you in navigating your alternatives and to ensure that your undergraduate education at Harvard is within your financial means. You might be eligible for funding for your education through one of many scholarships at Harvard University.
Can you get a full scholarship to Harvard?
Can you get a full scholarship to Harvard? Even though students are eligible for a variety of grants and scholarships at Harvard, it can be challenging to secure funding for one's education there. The financial aid programs at Harvard are entirely determined by students' levels of financial need. Because there are no scholarships or awards based on merit, there is no possibility that students will be able to win a single scholarship from Harvard University that will cover the total cost of their tuition.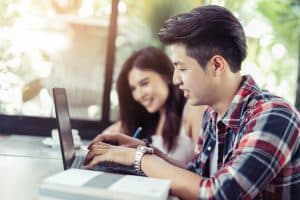 However, if a student can demonstrate a legitimate need for financial aid for this degree, they will be eligible for a free education at Harvard College. This only applies to students who are admitted to the college. As was said earlier, households with an annual income of less than $75,000 are not required to make any kind of contribution toward the cost of their children's education.
Students will only be eligible to receive full funding for their education if they can provide evidence that they have an adequate amount of financial need. At Harvard, students have no chance of winning a scholarship that will cover the full cost of their education, regardless of how well they perform academically.
To put it another way, if you do not require a complete ride, then you will not be provided with a full ride. If, after obtaining your financial aid package, you still have some expenses that will need to be covered, you might be eligible for additional scholarships offered by third parties.
Scholarships at Harvard University are also made accessible to students from other countries. Students from other countries are eligible to apply for the majority of the financial aid programs that are available to students from the United States. One significant difference between students from the United States and those from other countries is that the latter are ineligible for several kinds of financial help offered by the federal government.
What are the scholarships at Harvard?
What are the scholarships at Harvard? Students interested in learning more about financial aid packages that are financed by Harvard should look at the webpage maintained by the school's financial aid office. In addition, accepted students have the opportunity to meet with a financial aid consultant to explore the many help packages and possibilities that are open to them.
Students might also consider applying for scholarships at Harvard offered by organizations and institutions outside of Harvard. While eligibility for financial aid at Harvard is determined by a student's demonstrated financial need, several websites offer opportunities that are open to anybody and everyone. The most important thing to do is search for financial aid opportunities that fit your requirements and objectives.
Mental Health Importance Scholarship
Every area of our lives is governed by our mental health, and everyone, at some point or another, will require support. For first-year students, the transition to college is both exciting and difficult; many report feeling overwhelmed, confused, or anxious while away from home.
We are giving out the Pettable Mental Health Importance Scholarship in the hopes that more people will become aware of the importance of mental health for college students. Before children can achieve success in school, they need to ensure that their mental health is in good shape. Some college freshmen may struggle to adjust to their new environment and the increased demands placed on them, and it is not always simple to obtain the necessary support.
High school seniors, undergraduates, and graduate students are all eligible to apply for this one-thousand-dollar grant. In the application essay, students will be asked to write why they feel it is vital to take care of their mental health. The application deadline for students is December 1, 2022.
Olivia Woods Memorial Scholarship
It can sometimes generate realms of wonder that are only limited by the extent of one's imagination. On other occasions, it serves to educate and bolster one's expertise. But perhaps most importantly, reading fosters connections. It doesn't matter where the reader is from; for that brief period of time, they are able to connect with the writer and experience what it's like to view the world from the perspective of someone else.
Olivia Woods was a voracious reader, and she developed in her daughter a profound curiosity as well as a passion for reading. As a result, Olivia's daughter ended up falling in love with reading and writing. The Olivia Woods Memorial Scholarship will provide financial assistance to a deserving individual who places a high value on reading and acknowledges the profound impact that a book has made on their life.
These Scholarships at Harvard specifically this one, are available to any kid coming from a family with a low income who has a passion for reading. Students are required to compose an essay explaining how the reading of a certain book shaped their lives as part of the application process. Students have until March 1, 2023, to submit their applications for a chance to win the prize money of $1,050.
Holistic Health Scholarship
Young adults face a variety of new problems when they attend college, and maintaining a healthy and well-balanced lifestyle might not be the first priority for all students. Despite this, holistic wellness is essential to the success of a college student. We are aware of the significance of leading a healthy lifestyle and feel that every student should make it a priority to lead a life that is both healthy and balanced while they are away at college.
We would like to reward those individuals who have made an effort to improve their mental, physical, and nutritional health by bestowing the Ens Superfoods Holistic Health Scholarship. We praise your efforts and believe that you should be recognized for them. Whether you've improved your diet, your exercise routine, or your mental vibrancy, we applaud your efforts.
High school seniors, undergraduates, and graduate students are all eligible to apply for this one-thousand-dollar grant. Students should submit their applications before November 20, 2022. As part of the application process, students are asked to write an essay explaining how they maintain their overall health and wellness while maintaining their academic focus.
Learner Math Scholarship
Math is one of the most essential courses to study since it forms the foundation for a variety of other disciplines and professions, including those in the domains of technology, commerce, and economics.
It provides valuable abilities such as problem-solving and logical reasoning, both of which are frequently used in our daily lives. Mathematical analysis has been crucial in the development of a variety of fields, including computing, technology, and the ability to forecast economic patterns. By providing financial assistance to a student with a passion for mathematics, the Learner Math Lover Scholarship aims to draw attention to the significance of mathematics and all that it has contributed to the development of society.
Before November 15, 2022, students of any educational level are encouraged to submit an application for this scholarship. In the application, students who have an interest in mathematics are prompted to discuss their passion for the subject area. The scholarship provides a one thousand dollar prize to the recipient.
What are the Harvard University scholarships requirements?
What are the Harvard University scholarships requirements? Your family's documented financial need is the only factor that will be considered when determining your financial aid grant from Harvard. The goal of the program at Harvard is to provide assistance to families with incomes ranging from the lowest to the highest levels of the middle class.
The distribution of aid is entirely predicated on financial need and takes into account a wide range of aspects, including the size of your family, its assets, its income, and any exceptional expenditures. There are no prizes that are given out based on merit, nor do we have any preferential packaging rules that provide certain students with more desirable awards than others.
Students have the opportunity to choose between scholarships at Harvard that are sponsored by the university itself as well as those made available by outside organizations and institutions. The selection of students who need financial assistance is carried out through an involved process at the university.
The student and their family are not the only people the university works closely with to gain a better understanding of the student's history and current financial situation. The candidate is then guided through the process of selecting the most appropriate form of financial assistance, which paves the way for them to successfully complete their undergraduate or graduate study with the least amount of strain possible.
After determining whether or not a candidate is qualified to receive financial assistance from the university, an individualized aid package is crafted in order to meet the requirements of the candidate. It's possible that the package will include money from scholarships, assistance in finding a job, or any number of other rewards received from other organizations. Some people may also consider applying for loans.
A significant number of students at Harvard University get grants, scholarships, or other forms of financial assistance from secondary schools,  their parents' employment, national scholarship programs, and other sources. It is essential that you are aware of the fact that some of the financial aid opportunities do not necessitate that you submit a separate application, but other resources demand that you go through their own procedure well before the deadline. Candidates need to make a selection and organize their schedules accordingly.
Want to learn more about scholarships at Harvard? You've come to the right place. At AdmissionSight, we have over 10 years of experience guiding students through the competitive admissions process.
AdmissionSight can help you put your best foot forward when applying to college. Contact us today for more information on our services.