School in focus: Ecole Hoteliere de Lausanne
The Ecole Hoteliere de Lausanne Hospitality Business School is a force to be reckoned with when it comes to hospitality education at the higher level. The school provides an education of Swiss quality that combines academic rigor with practical experience and management techniques that have been applied in the real world. This article will provide you with all the information you require regarding EHL Hospitality Business School, as a prestigious institution.
How did EHL start?
When exactly did the EHL Hospitality Business School open its doors for the first time? In 1893, the Ecole hôtelière de Lausanne (EHL), which was founded in response to a rapidly evolving society at the tail end of the 19th century, first welcomed its first class of students. The school's mission was to educate future employees of the hospitality and tourism industries.
Over 2,600 students from over 100 countries are currently enrolled at EHL, making it the number-one hospital management school in the world. These students are preparing for careers at some of the world's most prestigious hotels and resorts.
Now, it connects students with industry executives and an expert faculty so that they can investigate existing best practices, carry out research, and develop innovative solutions. Recognized by the Swiss Federal Government, EHL is a member of Switzerland's HES-SO, and University of Applied Sciences and Arts (UAS). Also, EHL has received accreditation from NECHE, which is recognized by the United States Department of Education.
What is the academic situation at EHL?
In the realm of academia, what sort of standing does EHL enjoy among its fellow hospitality business schools? Students at EHL, which is an international school, have the option of pursuing their education in either English or French.
Both a Bachelor's degree (BSc) in International Hospitality Management, which prepares students to enter junior management positions in top companies, and a Master's degree (MSc) program, both of which allow students to develop their professional success as hospitality managers, are among the degree programs that are available to prospective students. Both the European Union and the United States acknowledge and accept both degrees.
The Bachelor of Arts degree is designed to equip students with the knowledge, connections, and resources necessary to establish an international career. After graduating, students are equipped with the knowledge and skills necessary to assume positions of leadership in Europe and elsewhere across the world in the field of global hospitality as well as in a wide variety of other service-oriented enterprises.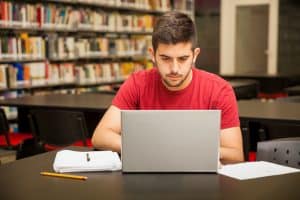 With 7,000 industry partners, over 140 firms hiring students directly on campus, 25,000 alumni, and a senior or executive job being secured by 64% of graduates, EHL makes a solid argument for preserving its position of leadership in the industry of hotel management training.
The Bachelor of Science in International Hospitality Management degree offered by EHL is a comprehensive program that lasts for four years and is based on strong academics, engagement with the industry, experiential learning, and an international perspective. Students have the option of applying to either the English language track or the French language track.
Students start their education at EHL Hospitality Business School with a Preparatory Year, which lays the groundwork by providing an overview of all the areas students will need to master during their degree and also includes a semester-long (24-week) operational internship. The Preparatory Year is the first year of the EHL program. As a result, students will have, in effect, completed practically every job that their future workers will undertake. This will prepare them to be effective managers.
Building on the foundation that was set in the first year, the following three years place an emphasis on management concepts, skills, and strategy. They also involve an internship in a company and either a consultancy assignment or a thesis.
Students can anticipate taking classes in Corporate Finance & Strategy, Talent Management Systems (Human Resources), and language classes (French, Spanish, German, Mandarin, or Russian), and they will also have the opportunity to take three 6-week electives chosen from a wide variety of topics. Some of these topics include Trends in Hospitality Franchising, Hospitality Luxury Brand Management, Creating the Future of Food Service, and Crisis/Strategic Communication, amongst many others. This makes EHL Hospitality Business School a cut from the rest of hospitality schools.
Students who enroll in the Master of Science in Global Hospitality Business program, which is approved by HES-SO, have the opportunity to study at three of the world's most prestigious universities, including those in Switzerland, Hong Kong, and the United States.
The course at a glance:
ideal for recent graduates and young professionals in the hospitality industry
full-time, 16-month program
the course places an emphasis on contemporary management theory, practical experience, and commercial projects with international businesses.
Students who are admitted into this program will participate in an educational experience that is genuinely international in scope. After spending the first semester of their studies in Lausanne, students have the opportunity to visit two world-class campuses located in Hong Kong and the United States.
These locations allow students to gain exposure to a variety of cultures as well as cities that are renowned for having active student communities. Participating in educational excursions to hospitality centres such as Paris, Berlin, New York City, Shanghai, and Macau, amongst others, will give you first-hand experience with the operations of major hospitality companies. Among the highlights of the course are:
Hong Kong
Hospitality business strategies in Asia
Business field trips to Macau, Shanghai, Beijing
Lausanne
Business field trips to Paris, Berlin, Lisbon
Hospitality real estate finance & investment
Hospitality business strategies in Europe, the Middle East & Africa
Houston, USA
Innovative hospitality technologies
Business field trips to Washington, D.C., Mexico, Las Vegas
Hospitality business strategies in the Americas & the Caribbean
What are the reasons for choosing EHL?
What are the advantages of going with EHL Hospitality Business School over others? Find out why students choose EHL over other schools that offer programs in hospitality management and find out if EHL is the right school for you.
Ranked the Best Hospitality Management School in the World
According to rankings that evaluate hospitality schools based on academic excellence, reputation in the industry and among employers, and research contributions, EHL consistently places first among hospitality schools throughout the world.
Just in the last decade, EHL has been recognized among the best institutions in the country for hospitality management an astounding 19 times.
#1 in the Hospitality & Leisure Management category of the QS World University Rankings for each of the years 2019, 2020, and 2021. During the same time period, EHL was recognized by CEO World Magazine as having the Best Hospitality and Hotel Management Schools in the World.
Exceptional Diversity & Society
We are big fans of highly diverse schools like Cornell and Columbia. Upon knowing that EHL has more than three thousand undergraduate and graduate students, this made our heart skipped with joy.
The school carefully chooses prospective members for our community, which serves as an ideal setting for the development of students' awareness, relationships, and individual interests.
EHL students come from 120 different countries throughout the world. In addition to that, 84% of students are fluent in at least three other languages. There are more than thirty student athletic and social committees in order to accommodate the wide variety of activities that are offered at the university (and this is in the Lausanne Campus alone).
Dual Excellence & Accreditation
The courses offered by EHL mix a high-quality professional education that instills the art of hospitality with rigorous academics that improve the student's capacity to employ a scientific approach in business and research related to the hospitality industry.
In order to achieve this equilibrium, we draw upon the expertise, experience, and knowledge of both the academic faculty members and the professional teachers who are all leaders in their respective fields.
The only hospitality management school in the United States and Switzerland to hold dual accreditation is EHL. This indicator of academic quality ensures that our students will be able to transfer credits to other universities throughout the world and that our graduates will be able to continue their education at other institutions.
The New England Commission on Higher Education (NECHE), which is recognized by the United States Secretary of Education, has granted the school its accreditation. In addition to this, it was acknowledged under the Bologna system through the use of the European Credit Transfer System (ECTS)
What is a typical day for an EHL student?
What does a regular day look like in the life of an EHL Hospitality Business School student? Even while they may give off the impression that they take their studies at EHL very seriously due to the fact that they wear suits to class, the students actually like having fun.
Students have access to a wide variety of activities outside of classrooms and internships, including tennis courts, sailing, and the 30 student organizations that make up the school's athletic department. Le Berceau des Sens is EHL's very own fine dining establishment, and it is run by both students and staff members. The restaurant is open for lunch and dinner.
EHL graduates become instant leaders in a variety of industries since they are part of a formidable worldwide network consisting of 30,000 professionals located in 150 countries. In point of fact, about half of all EHL graduates work in industries other than hospitality, tourism, and food and beverage, and of those, half are chief executive officers, business owners, or executive managers.
On a consistent basis, some of the most recognizable companies in the world come to the EHL campus to recruit students:
Mandarin Oriental The Hotel Group
The Ritz-Carlton
Four Seasons
Swiss Airlines
Tesla
UBS
L'Oréal
P&G
Unilever
How to apply for EHL?
What are the steps to apply for EHL Hospitality Business School? EHL is looking for candidates who are capable of creating as well as critical thinking, who are open-minded and multilingual, optimistic, and leaders who are focused on providing service.
The following are some of the prerequisites for entering the Bachelor's program:
A high school diploma (transcripts/grade reports)
Essay (a motivation letter or personal essay demonstrating your interest)
English proficiency (IELTS score of 7, TOEFL score of 100)
18 years of age
Following the submission of the application, students will receive an invitation to participate in an online interview.
The final step in the application procedure is a visit day, which consists of a personal interview as well as group activities. The purpose of this experience is for the EHL admissions committee to evaluate the candidate's level of motivation as well as the candidate's comprehension of the trends and problems in the hospitality industry.
The following are some of the prerequisites for entering the Master's program:
A bachelor's in hospitality, tourism, or business management
At least 1 year of related work experience
English proficiency (IELTS 7, TOEFL 100)
Master's application should include:
CV/résumé
Motivation letter/personal statement
Copy of transcripts (grade reports) and diploma in English
English proficiency test scores
Copy of passport
Students will receive an invitation to participate in two interviews following the completion of the application, one of which will be with a partner university.
Summary
EHL is arguably the first hotel school in Switzerland, and as such, it pioneered the approaches that have given Switzerland's hospitality management schools a reputation for quality across the globe. Since its founding, EHL has continued to be a leader in the hospitality education field.
The school is constantly bringing innovation into the classroom as well as the business world thanks to the partnership and research we do with many industries. Throughout the many stages of a student's professional development, we provide a variety of programs that serve to prepare students for new opportunities as well as obstacles.
Segue to AdmissionSight
Since its founding in 1893, the Ecole Hoteliere de Lausanne (EHL) has been a trailblazer in the field of education for hospitality administration. It is widely regarded as the foremost authority on traditional Swiss hospitality.
Studying at this prestigious university will inspire you to be the best version of yourself because its stellar reputation is based on the caliber of its educational offerings and its high level of accreditation.
We at AdmissionSight would be happy to assist you in realizing your goal. With over a decade of experience, AdmissionSight has helped countless students just like you earn acceptance to their top-choice colleges and universities. Make sure to get in touch with us immediately away so we can set up your no-cost consultation.