The Acadia Institute of Oceanography
Welcome to the fascinating world of oceanography at the renowned Acadia Institute of Oceanography! In this article, we will take you on an exciting journey through the history, programs, and impact of this prestigious institution, as well as provide you with all the information you need to plan your visit.
The History and Mission
Founded in 1977, the Acadia Institute of Oceanography has been at the forefront of marine science education for over four decades. Its mission is to inspire the next generation of oceanographers and environmentalists through immersive and transformative educational experiences.
With a rich history of providing exceptional marine science education, the Acadia Institute has nurtured countless young minds, igniting their passion for the ocean and its conservation. Over the years, the institute has developed a comprehensive curriculum that combines theoretical knowledge with practical skills, ensuring that students receive a well-rounded education.
At Acadia Institute, students are not just observers; they become active participants in scientific research and exploration. Through hands-on activities, field trips, and laboratory work, they gain a deep understanding of the delicate marine ecosystems and the urgent need for their conservation.
Through its innovative programs, the institute aims to cultivate a sense of stewardship among its students, empowering them to become advocates for the ocean and its inhabitants. By instilling a love for the marine world and equipping students with the tools to make a difference, the institute is shaping the future of marine science.
The Unique Location of Acadia Institute
The Acadia Institute of Oceanography is located in the scenic coastal town of Seal Harbor, Maine, adjacent to the stunning Acadia National Park. This prime location offers students unique opportunities to study various marine environments, from rocky shores to deep-sea ecosystems.
The institute uses its surroundings as a living laboratory, allowing for hands-on learning about a broad range of marine species and ecosystems. The natural beauty of the area serves to emphasize the interconnectedness of land and sea, inspiring students to appreciate the fragility of marine ecosystems and motivating them to engage in conservation efforts. Overall, the institute's location enriches the educational experience, fostering a deep, lifelong commitment to marine protection.
The Programs at Acadia Institute of Oceanography
Overview of Educational Programs
Acadia Institute offers a range of educational programs designed to cater to students of all ages and interests. Whether you're a middle or high school student looking for a week-long summer camp or a college undergraduate seeking a semester-long intensive, there is a program for everyone at the institute.
Each program is meticulously crafted to provide a comprehensive understanding of oceanography. Students not only engage in classroom lectures but also have the opportunity to participate in hands-on fieldwork and interactive laboratory experiments. This immersive approach allows students to apply the knowledge they gain in real-world scenarios, deepening their understanding and appreciation of the subject matter.
At Acadia Institute, they believe in providing their students with the best possible learning experience. That's why they have assembled a team of world-class faculty and industry professionals who are experts in their respective fields. These experienced mentors guide students through cutting-edge research and scientific discovery, ensuring that they receive the highest quality education.
Specialized Research Opportunities
The institute offers specialized research programs for advanced students, allowing them to dive deep into specific areas of oceanography, be it marine biology, oceanography itself, or environmental conservation.
These programs provide students with a unique chance to conduct independent research projects under the guidance of esteemed scientists. With access to top-notch equipment and facilities, students can gather important data and add to the vast knowledge of their selected field.
These research opportunities often act as a foundation for further academic or professional endeavors. Committed to nurturing a passion for oceanography, the institute ensures that students, whether novices or experts, have the necessary programs and resources to reach their aspirations.
Life at Acadia Institute of Oceanography
Accommodation and Facilities
During your time at the Acadia Institute of Oceanography, you'll be part of a welcoming community made up of like-minded students and dedicated educators. The institute offers modern, comfortable accommodations designed for relaxation and convenience, featuring spacious rooms with cozy beds and ample storage. Whether you're sharing a room or have one to yourself, you'll have a peaceful space to unwind after a day of exploration and learning.
The institute also boasts state-of-the-art research laboratories equipped with cutting-edge technology, from high-quality microscopes to advanced data analysis software. This allows you to engage deeply in marine science research. Classrooms at the institute provide an additional layer of inspiration, featuring panoramic views of the beautiful coastline. This immersive and well-equipped learning environment serves as a constant reminder of the need to study and protect marine ecosystems.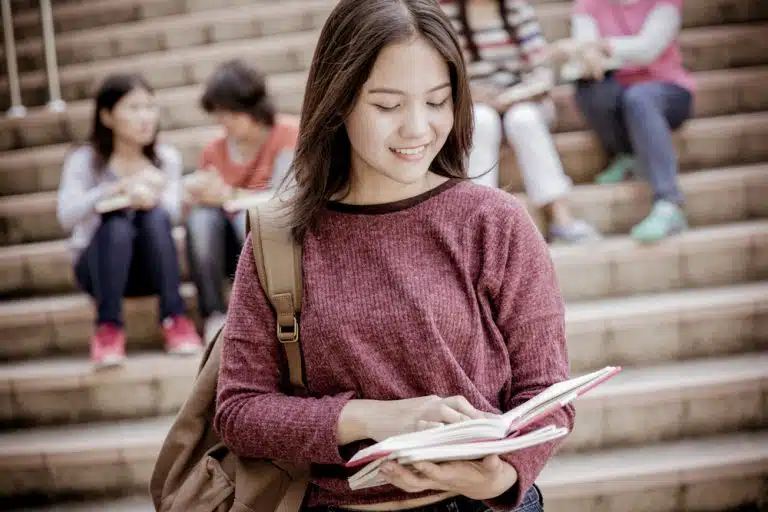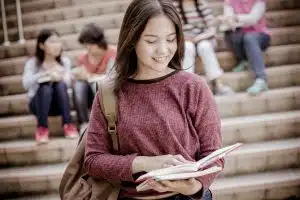 Community and Culture at Acadia
At Acadia Institute, learning extends beyond the classroom. Students are encouraged to actively participate in community-building activities and engage with fellow ocean enthusiasts. Through team-building exercises, field trips, and shared experiences, lifelong friendships are formed.
As you embark on field trips to explore nearby coastal areas, you'll have the opportunity to witness marine life in its natural habitat. Imagine snorkeling alongside colorful fish, observing majestic whales breaching the surface, and marveling at the intricate ecosystems that thrive beneath the waves. These experiences not only deepen your understanding of marine biology but also create lasting memories that will stay with you long after your time at Acadia Institute.
The sense of community fosters collaboration, curiosity, and a deep appreciation for the natural world. In the evenings, you'll gather with your fellow students and educators for engaging discussions and workshops. These sessions provide a platform for exchanging ideas, sharing insights, and challenging each other's perspectives. The intellectual stimulation and camaraderie that arise from these interactions create an enriching and transformative learning experience.
By working together and supporting one another, students develop the skills necessary to become effective stewards of their oceans and contribute to the global effort of environmental preservation. Acadia Institute instills a sense of responsibility and empowers students to make a positive impact on the world around them. Through hands-on projects and community initiatives, you'll actively contribute to ongoing conservation efforts, ensuring the sustainability of their oceans for future generations.
The Impact of Acadia Institute on Oceanography
Contributions to Oceanographic Research
The Acadia Institute of Oceanography has been instrumental in advancing the field of oceanography and environmental conservation. Its alumni have pursued successful careers contributing to various aspects of marine science, from studying the impact of climate change to sustainable fishing practices.
The institute has significantly influenced research in coral reefs, deepening the understanding of how pollution, ocean acidification, and temperature changes affect these ecosystems. In addition, Acadia graduates have been pioneers in exploring the deep sea, making groundbreaking discoveries that include new species, hydrothermal vents, and previously unmapped underwater landscapes.
Overall, the work of Acadia Institute and its graduates has expanded scientific knowledge and fostered a commitment to addressing the urgent challenges facing the world's oceans.
Acadia Institute's Role in Environmental Conservation
The Acadia Institute of Oceanography emphasizes the critical need for ocean conservation and instills in its students a strong sense of environmental responsibility. Through hands-on experiences and exposure to real-world issues, the institute equips its graduates to become agents of change in protecting marine ecosystems.
Notably, Acadia alumni have played a key role in the establishment and management of Marine Protected Areas (MPAs), contributing to the design and implementation of effective conservation strategies.
Besides their focus on MPAs, the institute is also actively involved in combating plastic pollution in the oceans. Its graduates have been leading research and advocacy efforts, developing new waste management techniques, and raising awareness about the harms of single-use plastics.
Additionally, the institute collaborates with local communities and organizations to promote sustainable fishing practices. Its graduates work on projects that aim to reduce overfishing, implement responsible fishing methods, and support coastal livelihoods. Overall, Acadia Institute's comprehensive approach not only raises awareness but also actively contributes to the long-term health and sustainability of marine ecosystems.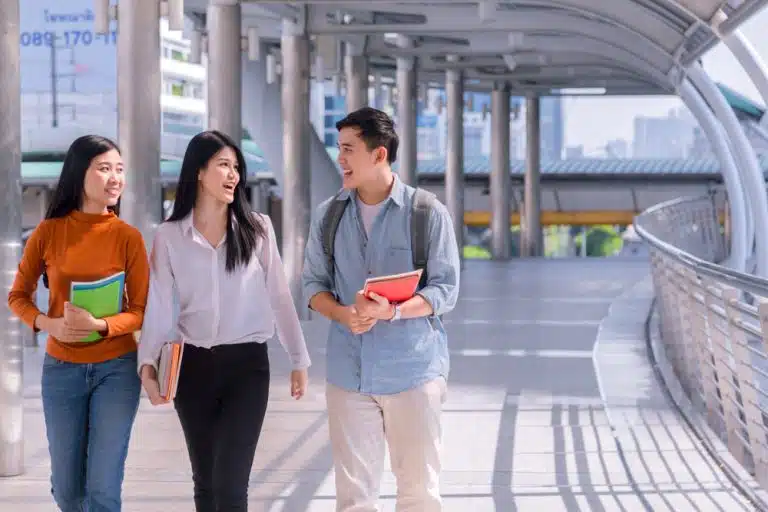 Planning Your Visit to Acadia Institute of Oceanography
How to Apply for Programs
If you have decided to embark on this exciting academic voyage, the first step is to navigate the application process effectively. Here's a brief guide on how to apply to the Acadia Institute of Oceanography.
Visit the Official Website
Before anything else, the very first step is to head to the institute's official website. Here, you will find an array of programs that AIO offers, ranging from introductory to advanced courses in marine science. Select the program that interests you the most and aligns with your academic level and career aspirations.
Understand the Requirements
Each program comes with its specific set of prerequisites and application requirements. Some courses may require previous experience or coursework in biology or other sciences, while others might be more open to newcomers. Make sure you read these guidelines carefully to ensure that you meet all the qualifications.
Gather Your Materials
Once you've understood the prerequisites, the next step is to assemble all the necessary application materials. This may include transcripts to demonstrate your academic achievements, letters of recommendation, and possibly a personal essay that illustrates your passion for oceanography. Some programs may also require evidence of extracurricular activities that show your commitment to environmental or scientific causes.
Submit Your Application
After gathering all required materials, proceed to fill out the application form. Double-check all entries for accuracy and completeness, and ensure all supporting documents are attached. Submit your application before the deadline to increase your chances of securing a spot, as some programs have limited availability.
Wait for Review
Once your application is submitted, the admissions team at AIO will review it carefully. They are particularly interested in your academic achievements, extracurricular engagements, and overall zeal for marine science. Their aim is to curate a diverse and dynamic group of students who will mutually benefit from the institute's offerings.
Acceptance and Next Steps
Congratulations! If you have received your acceptance notification, prepare for an unforgettable educational journey ahead. Now is the time to focus on logistical details like travel, accommodation, and required supplies. Also, take this time to mentally prepare yourself by reading suggested materials and familiarizing yourself with the course curriculum.
Preparing for Your Stay at Acadia Institute
Before heading to the Acadia Institute of Oceanography, it's crucial to prepare both physically and mentally for the enriching experience ahead. First, make sure to pack according to the program guidelines, which might list specific supplies or equipment you'll need. Also, take into account the coastal climate to pack appropriate clothing and footwear for exploring diverse marine ecosystems like beaches, tide pools, and rocky shores.
In addition to packing the right items, prepare yourself mentally by reading books, articles, and scientific papers relevant to oceanography. Being familiar with the program schedule and recommended reading will help you engage more deeply in the experience.
Once you arrive, you'll find that learning at the Acadia Institute extends beyond the classroom. The institute offers hands-on experiences such as field research, lab work, and interactive workshops. You'll also be part of a vibrant community of ocean enthusiasts, supported by experienced instructors, and will have the opportunity to form lifelong friendships and connections.
Final Thoughts
The institute is more than just a summer program; it's a life-changing experience that shapes young minds to think critically about our relationship with the ocean. With its blend of top-tier education, hands-on experience, and a spectacular setting, AIO has cemented its reputation as a leading institution in marine science education.
By inspiring the ocean stewards of tomorrow, the institute plays a vital role in the global effort to understand and protect our most precious natural resources. So, if you're a young, aspiring marine scientist, or simply someone who loves the ocean and wishes to learn more about it, the Acadia Institute of Oceanography should be at the top of your list.
How AdmissionSight Can Help You With College Admissions
AdmissionSight is a college consulting firm that provides personalized assistance to students throughout the college admissions process. Here are some ways that AdmissionSight can help you:
Admissions strategy: AdmissionSight can help you develop a strategic plan for your college application process. Our professional consultants can assist with identifying schools that are a good fit for your academic, extracurricular, and personal goals and help you plan and prioritize your application strategy.
Application review: AdmissionSight can review your application and provide feedback on how to improve it. We can offer suggestions on making your application stand out and highlighting your strengths and unique qualities.
Essay coaching: AdmissionSight can help you craft compelling essays that showcase your personality, goals, and achievements. We can guide you through the essay writing process and provide feedback on your drafts to help you refine your writing.
Interview preparation: AdmissionSight can provide interview coaching to help you feel confident and prepared for college interviews. Our experts can offer tips on how to present yourself professionally and how to answer common interview questions.
Extracurricular planning: AdmissionSight can help you plan and develop your extracurricular activities to make them more impactful and meaningful. We can suggest activities that align with your interests and goals and provide guidance on demonstrating your leadership and initiative.
Overall, AdmissionSight can provide valuable guidance and support throughout the college admissions process to help you maximize your chances of getting accepted into the college of your choice.
With a high success rate of over 75%, we have built a strong network in the past decade. Book an initial consultation today, free of charge!