The Best High School Internships In NYC
New York City is a hub for innovation, creativity, and opportunities, and high school students are no exception. High school internships in NYC offer a unique chance for students to gain real-world experience and build their resumes before entering college or the workforce.
In this guide, we will explore the various types of high school internships available in NYC, the benefits of participating in one, and tips for finding the right program. Whether you're a student looking to explore potential career paths or a parent seeking opportunities for your child, this guide has something for everyone.
What are the benefits of high school internships?
What are the benefits of high school internships? There are many benefits to participating in a high school internship, including the following:
Career exploration: High school internships allow students to try out different careers and see what they like and don't like.
Real-world experience: Internships give students hands-on experience in their chosen field and a taste of the working world.
Networking: Internships allow students to meet professionals in their field and build valuable relationships that can lead to future opportunities.
Skill-building: Internships allow students to develop practical skills and knowledge they can use in their future careers.
Boosting college applications: Participating in an internship can demonstrate that students are motivated and proactive in their career development, making them stand out in the college admissions process.
Career readiness: High school internships give students a competitive edge when entering the job market after graduation.
Resume-building: Internships are an excellent way for students to build their resumes and gain relevant experience that can be highlighted to future employers.
Increased confidence: By participating in an internship, students gain confidence in their abilities and skills and become more confident in their future career prospects.
Personal growth: High school internships offer students the opportunity to challenge themselves and learn new things, leading to personal growth and development.
Earning money: Some internships offer stipends or pay, allowing students to make money while gaining valuable experience.
Overall, high school internships are an excellent way for students to gain practical experience, build their skills, and prepare for their future careers.
What are the best high school internships in NYC?
What are the best high school internships in NYC? Here are some highly regarded high school internships in NYC:
Apollo Theater Academy Internship Program
For more than a century, the Apollo Theater has been a center for cultural creativity, particularly among African Americans. If you are in your senior year of high school and want to pursue a career in the arts or entertainment, you might be a part of history!
This is a compensated program in which interns learn stage production technical skills through close collaboration and instruction with Apollo employees. Students should apply to participate in the program during the summer before their senior year after 11th grade.
Brooklyn Botanic Garden Apprentice Program
Students in grades 8-11 can learn about urban agriculture and see the delights of the Brooklyn Botanic Garden. If you remain with the program, you will advance one tier each year (you will start in Tier 1 as an 8th or 9th grader, then move up to Tier 2 the following year, and so on).
While 12th graders are not eligible to be first-time candidates, if you are a rising senior and have reached Tier 4, you are invited to remain on and continue honing your abilities!
Working with tourists and children, cultivating, harvesting, and cooking fruits and vegetables, and visiting the plant collections and greenhouses at BBG are all activities.
Brooklyn Museum Apprentice Program
The Brooklyn Museum Apprentice Program is one of the best high school internships in NYC. Through this apprenticeship program, you will learn about art, history, and museum education at one of the city's top museums.
During the summer, you can meet curators, assist with family activities, run tours, and educate camp groups. First-time apprentices are paid $15 per hour, while returning apprentices are paid $16 per hour. You will be able to work up to 180 hours per year and be given a MetroCard. The program is open to all New York City high school students between the ages of 14 and 19.
DOROT Teen Internship Program
DOROT is committed to reducing social isolation among the elderly, as research indicates that loneliness can have severe mental and physical health repercussions. Internships are available for high school students during the spring/fall and summer semesters. Virtual chats on various themes, home visits, creative activities, and technical assistance are part of the program's activities.
Students in grades 9–12 can enroll in the spring/fall program, but you must have completed at least your freshman year of high school to apply for the summer program (so you can't register for the summer after 8th grade). There is no cost to participate in the program.
Futures and Options Internship Program
Futures and Options Internship Program is among the best high school internships in NYC. Any high school student living in one of New York City's five boroughs may apply for the opportunity to collaborate with various corporate partners. All program participants will receive instruction in universal skills such as talking, giving effective presentations, and navigating business etiquette. Pairings will be established based on your skills and interests.
After-school interns are expected to spend 10–15 hours per week, whereas summer interns are expected to work 20–35 hours per week. To be eligible, you must be 16 or older, a current 11th or 12th-grade student living in the city, and end school by 2:30 pm to arrive on time for work.
Memorial Sloan Kettering Human Oncology and Pathogenesis Program
Do you want to work in the biomedical sciences? The HOPP program at Memorial Sloan Kettering Cancer Center gives you a flavor of what a career in the area is really like. To help you develop your research skills, you'll work with a mentor who will also serve as a supervisor. You will also have the opportunity to complete an independent research project related to your mentor's work. You can engage in excursions, luncheons, and team-building exercises outside the lab.
To participate, you must be in the ninth grade and legally authorized to work in the United States. This is also a paid opportunity, with participants receiving a stipend.
The Metropolitan Museum of Art Summer High School Internships
The Metropolitan Museum of Art Summer High School Internships is one of the best high school internships in NYC. Students in high school interested in art and art history and who live or attend school in New York, New Jersey, or Connecticut can apply to participate in this program during the summer before their junior or senior year.  Interns will work directly with museum professionals with experience in the arts and broader skills such as marketing and social media management.
Interns earn a stipend at the end of the program in compliance with New York's minimum wage law. Members of historically underrepresented groups are actively encouraged to apply. If you require any accommodations or prefer an alternate application method, please get in touch with the program through email.
NASA's Goddard Space Flight Center Internships
NASA offers a range of internships for high school students across four locations, including the Goddard Institute for Space Studies in New York City. Interns at NASA might participate in research or experiential learning while working with a mentor. Participants must be at least 16 years old and current sophomores, juniors, or seniors with a GPA of at least 3.0. NASA internships are available in the fall, spring, and summer and are paid.
Ladders for Leaders
Ladders for Leaders is managed by the New York Department of Youth and Community Development, which is committed to assisting New York City communities and reducing the consequences of poverty. The program permits high school and college students between the ages of 16 and 21 to do paid internships with various organizations (salaries vary, but you will be paid at least the New York State minimum wage).
Participants must be high school or college students who are permanent New York City residents. They must be eligible to work in the city legally, have a 3.0 GPA, and have past volunteer or paid labor experience.
Manhattan District Attorney's Office High School Internship Program
This program is highly regarded among the top high school internships in NYC. Participants in the program learn about the criminal justice system from the inside out by participating in various workshops and discussions with the Manhattan District Attorney's Office employees.
To be eligible, you must live in Manhattan or attend school there and be a current high school sophomore, junior, or senior at the time of application (applications are due in March, while the program runs in July and August).
New York Historical Society Student Historian Internship Program
If you enjoy history, this could be the program for you! You will get the opportunity to research a topic of interest to you. You will work with historian mentors, visit history archives throughout the city, lead gallery tours, and create your digital projects as part of the process.
Applicants must be entering grades 10, 11, or 12, live in and attend school in one of New York City's five boroughs, and be legally eligible to work in the city. While the majority of participants will be unpaid, some interns with demonstrated financial need will be awarded a stipend.
The Ranger Conservation Corps Internship
This internship is an excellent opportunity to learn about nature and environmental challenges. You will collaborate with Urban Park Rangers to perform ecological restoration projects in New York City's most well-known parks. You may also have the opportunity to participate in field trips based on activities such as camping and canoeing.
Participants must commit to attending one 2-2.5-hour session per week for eight weeks in the fall or spring. The Park Rangers will work with you to ensure that your job schedule and location coincide with your other obligations.
Thurgood Marshall Summer Law Internship Program
This initiative connects diverse students from New York City's public schools with legal companies. If you are interested in law school someday, this could be a fantastic opportunity to learn more about what a legal career entails. This program is also among the best high school internships in NYC.
Your internship obligations will vary, but they will most likely entail administrative duties such as answering phones, filing papers, and aiding paralegals. Columbia Law School, the New York City Commission on Human Rights, and Sullivan & Cromwell are all potential employers.
To apply, you must live in one of New York City's five boroughs and attend one of the city's public schools. All interns will be paid at least minimum wage ($15 per hour), with some earning up to $21 per hour in the past.
Zuckerman Institute Brain Research Apprenticeships in New York at Columbia University (BRAINYAC)
If the name of this program appears too long to tell your classmates, don't worry—you can abbreviate it to BRAINYAC. As high school students, participants have the unique chance to conduct research in a university lab, and as a result, they have a better grasp of how scientific discovery occurs.
To apply, you must be in 10th or 11th grade and be nominated by one of the program's partners, which include S-PREP, Lang Youth Medical, Double Discovery Center, Columbia Secondary School, and BioBus.
NYC Parks Internships
As one of the best high school internships in NYC, NYC Parks internships are ideal for those concerned about the environment and who want to obtain public sector experience. There are numerous internships available, and your responsibilities will vary depending on the one you apply for. As a Benefits Administrative Intern, you could plan meetings and activities or tag fish and turtles as a Habitat Connectivity in Saltmarshes Intern.
The Science Research Mentoring Program (SRMP) at the American Museum of Natural History
The American Museum of Natural History is one of New York City's most recognizable and fascinating landmarks. Its Science Research Mentoring Program provides an incredible chance for NYC high school students to work with Museum scientists on a year-long research project.
Students in the SRMP are paid to learn about scientific research. Students will learn various skills depending on the project, such as working with DNA in the lab, analyzing data from space-based observatories, reading scientific journals, and learning to code and analyze data in Python, R, and other programming languages.
To apply, you must be in the tenth or eleventh grade and have passed your classes for the previous three semesters.
How do you choose suitable high school internships in NYC?
How do you choose suitable high school internships in NYC? Choosing the right high school internship in NYC can be challenging but rewarding. Here are some steps to help you make the right choice:
Determine your goals: What do you hope to gain from your internship experience? Are you looking to explore a potential career path, gain practical experience, or build your resume?
Consider your interests: What are you passionate about? What subjects or activities do you enjoy? Your internship should align with your interests and help you build on what you're already interested in.
Research potential programs: Look for internships that fit your goals and interests. Consider programs that are highly regarded in your field of interest and have a good reputation.
Check program requirements: Make sure you meet the requirements for the internships you're interested in, such as age, location, and education level.
Seek advice: Talk to your school guidance counselor, teachers, family, and friends to get advice and recommendations.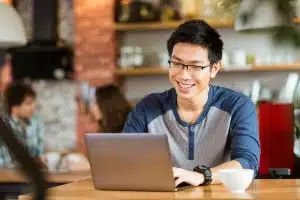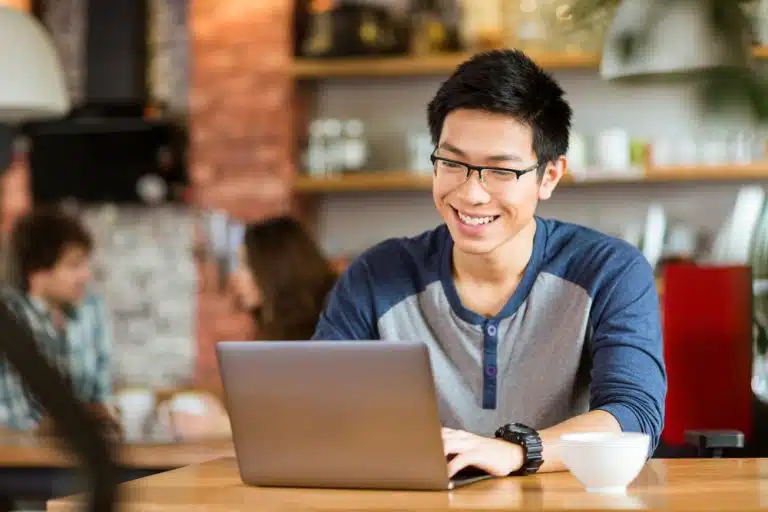 Apply to multiple programs: Apply to a few programs to increase your chances of being accepted.
Consider the workload: Make sure you can handle the workload and responsibilities of the internship while still keeping up with your studies and other commitments.
Evaluate the location and duration: Consider the internship's background and how long it will last. Make sure it is convenient and feasible for you.
Following these steps can increase your chances of finding the right high school internship in NYC for you.
In conclusion, high school internships in NYC offer students a unique opportunity to gain hands-on experience, build their skills, and prepare for their future careers. With so many excellent programs available, it's essential for students to consider their goals and interests carefully and to research their options before making a decision. By choosing the right internship, students can have a rewarding and meaningful experience that will help them achieve their personal and professional goals.
AdmissionSight is here to help. With extensive experience from college preparations to graduate school admissions, AdmissionSight offers programs and tutorials for students who need assistance. Feel free to book an initial consultation to start your admissions journey