The Best Journalism Colleges
If you want to be a reporter, writer, or editor in the future, consider getting a journalism degree. As an aspiring journalist, it is wise that you know how to choose from the best journalism colleges.
As technology has progressed, so too have the fields of mass media and communications, which have increased the interdisciplinarity of journalism studies. It's an area where you can get valuable work experience before graduating high school.
How to increase your chances of getting into the best colleges for journalism?
The acceptance rates and levels of difficulty may vary among journalism schools. No matter which schools you enroll in, the following advice can improve your chances of being accepted at the best colleges for journalism of your choice.
Research very carefully the school you wish to enter.
When researching journalism schools, it is essential to look at the programs' curricula, the instructors' credentials, the student media organizations, and the local opportunities. Ensure you consider the college, admissions requirements, location, finances, and how you envision yourself fitting with the school's culture.
Participate actively in your high school.
If you can, try to get some writing experience under your belt before you enroll in college. There are a lot of things that you can do to gain experience in journalism schools. There are high schools that encourage students to do extracurricular activities when it comes to journalism.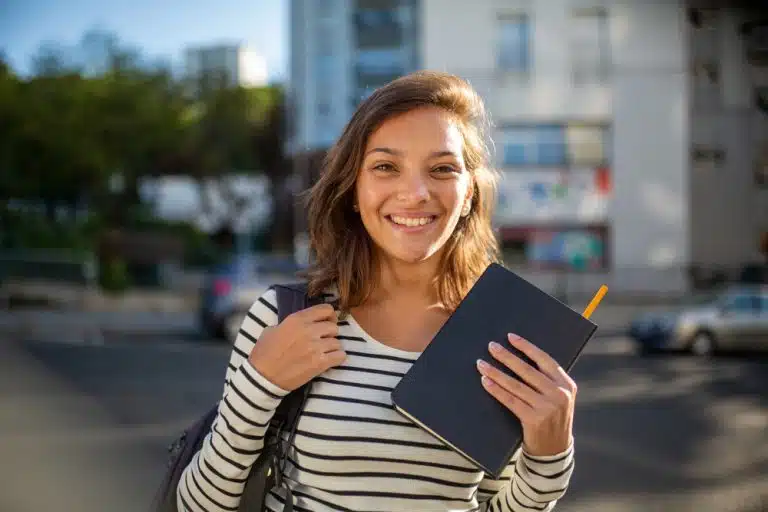 It demonstrates that you are a well-rounded student who is passionate about and has experience in the field of study you intend to pursue if you participate in various activities. Some of those activities include:
Joining the yearbook club
Contribute to or edit pieces for the student newspaper.
Pursue external media
Pursue external media-related activities
Ace your admissions essays.
Your admission essays are critical because they give the admissions committee a glimpse into your unique personality. Most of the best journalism colleges require at least one essay in their applications, so you must know how to stand out.
Consider the essays you submit to gauge your writing and communication skills, as well as provide insight into your character and the experiences you've had. Take advantage of the opportunity to demonstrate your prowess in communication and writing, as careers in journalism require both of these abilities.
Get grades and test scores that are competitive.
Check the average GPAs and test scores of students accepted into the schools you are considering attending. Your application will be more competitive if your scores are at or higher than the middle 50% range.
Even though most of the schools on this list have moved to test-optional policies for at least the next academic year, you can still submit high scores to make yourself a more competitive applicant at the top journalism universities.
Choose a great journalism school.
Now that you are ready, it is time to choose the best journalism school for you. The school you choose to enroll in could significantly influence the rest of your life and career in the said field. College ranking lists can be a beneficial resource when you are just beginning your search for colleges.
These are fantastic if you want to get a general idea of the available schools and determine whether they meet your interests and criteria. In choosing from the best journalism colleges, here are things that might help you in your choice.
The reputation of the college. Due to changes in communications and media brought about by technological advancements, journalism has become an increasingly interdisciplinary field. One should consider the institution's general reputation because it is essential that undergraduate students have access to other strong departments within the school.
The reputation of the graduate school. It is also wise to look at universities' merit if they have a graduate program in journalism or communications. Students studying journalism at the undergraduate level can frequently benefit from the faculty and resources available through the graduate program.
Career preparation. It is imperative to acquire substantial practical experience before beginning a career in the field. It's also a good rule of thumb to look for educational institutions where students receive a substantial amount of preparation by working in the field (e.g., internship opportunities at local or national newspapers or news stations).
Class Options. It is essential to have a reputation for providing solid foundational knowledge, but it is also a distinct advantage to offer engaging classes and one-of-a-kind. Journalism classes that are offered in specialized subject areas may also be an indication of a creative faculty that has more resources available than necessary.
Alumni. It is a good indicator of the strength of an alum network and a journalism program when a department has many notable alums. This improves the school's reputation as a choice of one of the best journalism colleges, which in turn may assist you when you are looking for work.
Best journalism colleges in the world
1. Northwestern University
Northwestern University is known as one of the best journalism colleges in the world and with good reason. Students interested in pursuing careers in journalism can participate in one of the many programs currently available to them. The following are examples of some of these programs:
The Journalism Residency Program— Students spend time working as reporters or public relations specialists at various media outlets across the country. (and sometimes even internationally).
The Media on the Hill Program—Students serve as mobile journalists which provides students with frequent information updates on happenings in Washington, DC.
Medill Investigative Lab— Students investigate cases that may have resulted in a false conviction and investigate issues related to the administration of criminal justice.
The school provides a variety of exciting electives, including "The Googlization of America" and "Journalism in a Networked World," as part of its unique course offerings.
2. University of Missouri—Columbia (Mizzou)
The University of Missouri is a large public institution widely recognized for the quality of its undergraduate and graduate journalism programs. Undergraduate students in journalism can choose to focus their studies on one of more than thirty distinct areas of interest, or concentrations. These areas of study include "Entrepreneurial Journalism" and "Magazine Publishing and Management," among others. You can create your own special interest area if none of the existing ones satisfy your requirements.
Students can participate in hands-on opportunities in real-world media labs, regardless of their areas of interest. In addition, the student body is home to a sizeable number of organizations that cover topics of interest, such as the Student Society of News Design and the Association for Women in Sports Media.
3. Boston University
Even if you don't go to Boston University, which is known as one of the best journalism colleges located in a lively college town, you'll find plenty of opportunities in the surrounding area. The curriculum at the institution, which has produced 24 winners of the Pulitzer Prize, is a blend of general education in the liberal arts and extensive pre-professional training in the relevant fields.
Undergraduate students have a wide variety of concentration options to choose from, some of which include magazine journalism and online journalism. Students frequently participate in internship programs at illustrious news organizations in the Boston area, such as the Boston Globe. Lastly, Boston University has an excellent master's program in journalism, which suggests that students have access to many fantastic instructors and other resources.
4. University of Florida
The University of Florida's College of Journalism and Communications has a substantial journalism program that has been around for a long time and has a strong reputation. The program emphasizes practical experience. Journalism students can cover breaking news at the 14,000-square-foot Innovation News Center (which produces over 6 hours of broadcast content daily). You can work with clients from across the country as part of class projects, and gain experience in a wider range of media by working at one of the school's seven television and radio stations.
Students majoring in journalism at the University of Florida are strongly encouraged to gain as much practical experience as they can before graduating. The university maintains a variety of partnerships with local newspapers and other media organizations to assist students in finding internships and full-time jobs.
5. UT Austin
At UT Austin, students who want to study journalism can choose from various helpful supporting departments, such as Communication and Media Studies and Digital Communication. Journalism is a popular major at the university.
The Department of Journalism at UT Austin, which has produced 18 Pulitzer Prize winners, strongly emphasizes providing its students with training in digital skills. Students interested in journalism can get assistance finding internships and jobs from the school's Specialty Communications Career Services Center.
Many student groups on campus are relevant, such as the University of Texas Association of Hispanic Journalists and ORANGE Magazine, the student magazine for the University of Texas.
6. NYU
New York University is regarded as one of the best journalism colleges with a highly-ranked creative writing program. Undergraduate students interested in journalism at NYU can choose between two different tracks: Journalism or Media Criticism. Both of these programs strongly emphasize the importance of craft, professional ethics, the cultural politics of the media, and the social role that journalists play.
Students are required to major in their primary field of study and another subject area. This is wonderful if you want your education to have a stronger emphasis on the liberal arts; however, it is not so wonderful if you are confident that you only want to concentrate on journalism.
Studying journalism in New York City is an excellent idea because there are many prestigious media outlets with headquarters. However, if you want to make a name for yourself globally, consider enrolling in the Study Away Program at New York University. Through this program, students' study and work in countries such as Ghana, the Czech Republic, China, and England.
7. Arizona State University
Many opportunities to gain practical experience are available to students attending Arizona State University, a public university located in a central metropolitan area. The Journalism and Mass Communication program, Mass Communication program, the Digital Audiences, and Media Studies program and the Sports Journalism program are the four bachelor's degree options available through the Walter Cronkite School of Journalism and Mass Communication.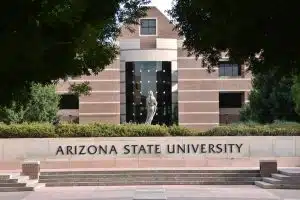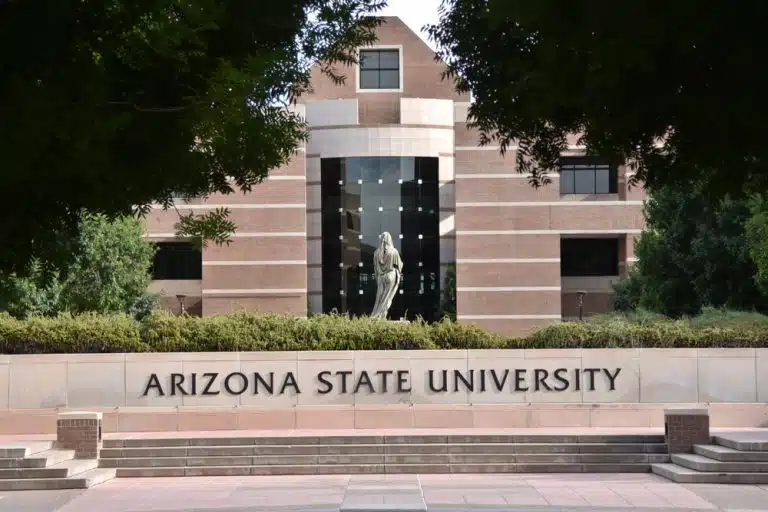 Students receive instruction from working journalists in real-world newsroom environments. Students in the journalism school at Arizona State University use the university's public television station, which has a viewing audience of approximately 1.9 million households.
8. American University
The District of Columbia, where American University is located, is an excellent location for aspiring journalists to obtain work experience, mainly if they are interested in politics. In addition to the conventional bachelor's degree program, American University also provides an innovative combined BA and MA program.
As one of the best journalism colleges in America, students pursuing a Bachelor of Arts degree have the opportunity to personalize their education by selecting concentrations in areas such as investigative journalism, social justice, and emerging media.
The school also provides training in communication studies, film and media arts, and public communication; these fields complement journalism.
9. Emerson College
Within walking distance of the Massachusetts State House in Boston is where you can find Emerson College. The program strongly emphasizes being forward-thinking in its adoption of technological advances in the industry; in 2011, it implemented a brand-new multimedia curriculum. At Emerson University, some of the most popular majors include film, marketing, digital communication, and journalism.
The university has several on-campus media outlets that have won awards in the past (including newspapers and radio stations). There is a diverse selection of exciting student groups, some of which include Wax on Felt, which focuses on the art of screenwriting, Captured Emotion, which is committed to the production of documentaries and other forms of nonfiction writing, and many others (a student record company).
10. Ohio University
The students at Ohio University can earn both a liberal arts degree and a professional degree. According to the institution's mission statement, as one of the best journalism colleges, they are dedicated to providing an education emphasizing responsible behavior, critical thinking, and professional ethics. When studying journalism, a significant focus is placed on the significance of receiving training in the media.
Some student media organizations on this campus include Backdrop and The Post, a daily newspaper (a lifestyle magazine).
Now you have a vision of where to go for your journey to journalism, you should also now prepare for your college admission. You can get help with AdmissionSight with the help of our world-class guidance. You can enter the best university that suits you best. You can talk to our experts today to get started.