The Best Schools For Forensic Science In The World
Forensic science degree specializations
There are many different forensic degree specializations from which to choose. Although this course is connected to the study of law, the degree focuses on a different field. Before deciding on a degree program from the best schools for forensic science, investigate as many possibilities as possible. Examine the courses that you will require, the ratio of theory to practice, and the expertise needed for the program.
The following are some of the most common specializations in forensic science:
Forensic psychology
Forensic psychology is a subfield of psychology that teaches students how to apply psychological theories and research to criminal cases to help judges, attorneys, or police investigators have a better understanding of the situation.
Cyber Forensics
Students learn how to use investigation techniques and specialized tools to collect and store evidence from a computing device through the study of a discipline called cyber forensics.
Forensic Chemistry
Students learn how to use chemical research to identify unknown substances and materials discovered at a crime scene by studying forensic chemistry.
Forensic Biology
Students learn how to collect, analyze, and then use the results to verify whether or not biological evidence links a victim or suspect to a specific location or crime. This can be done to determine whether or not a crime was committed.
Forensic Accounting
Students learn how to use accounting knowledge to discover possible fraud and analyze information related to an organization's or an individual's finances and transactions through the study of forensic accounting, which trains them in how to use accounting knowledge.
Pursuing a career in forensic science
Career paths in forensic science can be extremely fulfilling and can be found in various fields. Crimes can be solved, the guilty party can be brought to justice, and victims' families can receive some measure of solace thanks to the work of forensic technicians, crime scene investigators, and digital forensic analysts.
Students who study at the best schools for forensic science and are interested in pursuing a career in the field should have strong observational skills and be well-organized. In addition, they need to have strong analytical skills to follow the evidence and come to conclusions. The majority of forensic scientists are self-employed, and some of them have honed their skills to focus on the examination of a particular type of evidence, such as blood spatter analysis or DNA analysis.
Forensic technicians analyze evidence both in the field and in lab settings during their work. Most of the time, technicians work full-time, and their jobs often require them to put in extra hours on nights and weekends.
Top forensic science schools
University College London
Degrees offered: Master's, PhD
University College London is widely regarded as one of the best schools for forensic science in the world. Students enrolled in the Master of Science in Crime and Forensic Science program at UCL receive a general education and have the opportunity to specialize in areas of particular interest to them. Students can study forensic biology, forensic geoscience, DNA interpretation, and simulation for research as elective subjects here.
Students interested in conducting research for a doctoral degree can get in touch with the Department of Security and Crime Science at University College London (UCL), which is in charge of the forensic science program. The research leading to a doctoral degree is supported by the department in conjunction with the UCL Security Science Doctoral Training Center, also known as SECReT.
The Pennsylvania State University
Degrees offered: Bachelor's, Master's
Penn State University is widely regarded as one of the top forensic science schools in the world. The Eberly School of Science is the one that provides forensic science programs, and students can participate in those programs at either the undergraduate or graduate level.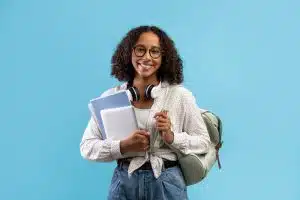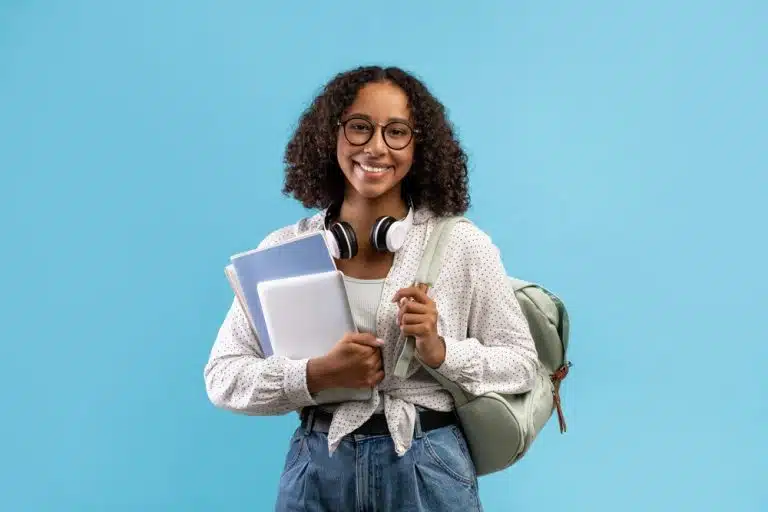 Students in Penn State's forensic science programs benefit from the high-tech crime labs housed in the Eberly School. These labs allow students to gain both theoretical and practical expertise in the field of forensic science.
Students at Penn State who are majoring in forensic science have the option of specializing in either biology or chemistry. Your decision will determine which aspect of a crime scene you will work with. If you choose to specialize in biology, you'll be working on things like DNA evidence, microbiology, fingerprinting, and other things. On the other hand, you will be required to study topics such as fire residue, controlled substances, and firearms.
The University of California, Davis
Degrees offered: Bachelor's, Master's
California is home to some of the nation's top public educational institutions, and the University of California, Davis is right up there with the best of them. As one of the world's best schools for forensic science, UC Davis's main goal is to prepare both undergraduate and graduate students to become world-class forensic scientists. These graduates, in turn, become employable at labs and law enforcement agencies in the United States and other countries.
There is a program in forensic chemistry available to students at the undergraduate level at UC Davis. Since the Chemistry Department provides this, you will have access to cutting-edge facilities and tools available throughout the university.
A one-of-a-kind application process must be followed to participate in the graduate program at the university. The website for the program provides a list of potential research topics for students to peruse. Instead of applying through a standard online portal, you will need to get in touch with the thesis committee chair if you are interested in contributing to one of these projects.
Michigan State University
Degrees offered: Master's, PhD
Another institution that receives its funding from the public sector, Michigan State University, is home to a forensic science program that is widely regarded as one of the best schools for forensic science in the world. The Master of Science in Forensic Science program at Michigan State University takes a multidisciplinary approach to the subject, providing students with a comprehensive background in other fields of science and the law and hands-on investigative experience.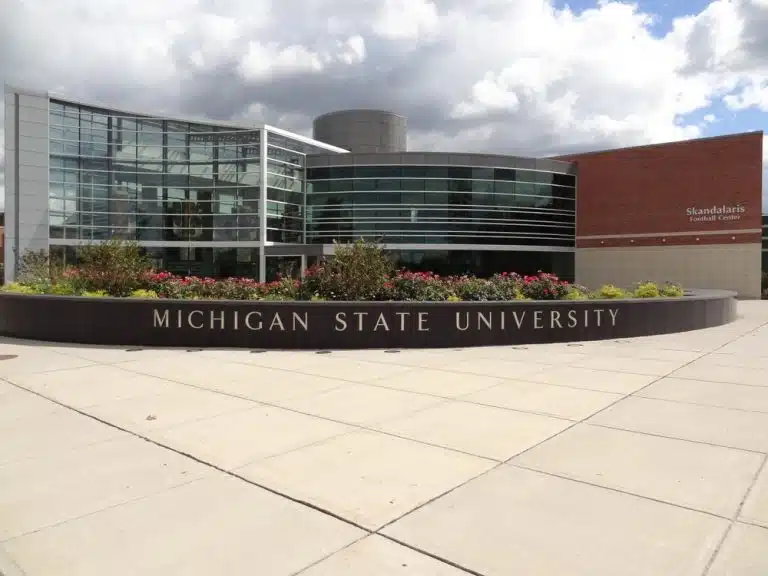 The Doctor of Philosophy in Criminal Justice program at Michigan State University allows students to choose from various research specializations, including forensic science-related topics.
Even though the Department of Criminal Justice at Michigan State University does not offer forensic science at the undergraduate level, it is still possible to acquire a solid foundation in the field by majoring in it.
Erasmus University Rotterdam
Degrees offered: Master's
The Forensic and Legal Psychology program at Erasmus University is perfect for those interested in applying psychological principles to criminal investigations. You'll get some insight into why people commit crimes and some screening techniques in this section. If you are interested in delving deeper into the forensic aspects of the program, Erasmus Mundus is an excellent school for forensic science anywhere in the world.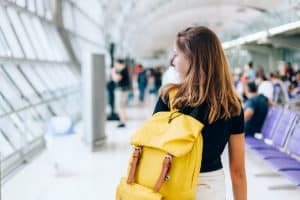 You will have the opportunity to specialize in forensic neuropsychology, which provides an in-depth look into the functioning of the mind. This opportunity will be available to you.
Since the course is conducted entirely in English, it is open to participants worldwide. Erasmus University is one of the very few institutions of higher learning in continental Europe that offers a full degree in forensics, so attending this school will provide you with a perspective that is truly unique to the field.
University of Leicester
Degrees offered: Master's
When it comes to forensic science, the University of Leicester has a distinguished past. For example, the university was a pioneer in DNA fingerprinting and was also responsible for determining who King Richard III was. Aside from these discoveries, plenty of important work is done here; consequently, the University of Leicester is for you if you have an idea for a field of research that you'd like to pursue and are interested in doing.
The Master of Science in Forensic Science and Criminal Justice program at this university offers is what makes it one of the best schools for forensic science in the world. The program also equips students with the skills necessary to conduct fieldwork and evaluate various types of evidence. This program is designed to accommodate individuals who already have full-time jobs or are unable to relocate to the United Kingdom because it is only offered part-time and is completed entirely online.
University of West Virginia
Degrees offered: Bachelor's, Master's, PhD
The University of West Virginia is widely regarded as one of the premier educational institutions in the world. It is home to one of the world's most prestigious forensic science departments: the Department of Forensic and Investigative Science. It is also one of the few institutions that provides the topic as part of a comprehensive degree program at all three levels (bachelor's, Master's, and doctoral).
Students enrolled in one of the university's forensic science programs can concentrate their studies and conduct research in a variety of subfields, which is one of the university's many strengths.
Undergraduate students can specialize in either forensic biology or forensic chemistry during their time in school. Both the Master's degree and the doctoral degree programs allow you to select your research topic from a broad pool of possibilities.
Now you have an idea of where you should go to study forensic science, and your college admissions should be the next thing you pay attention to. To ensure that you get into the college you want, you can get help with AdmissionSight. With ten years of experience with college admission experts, Admissionsight can help you get into the college of your choice. You can talk to our experts today to get an initial consultation.