The Best STEM Majors You Can Pursue in College
In this article, we will discuss the best STEM majors that you can pursue in college.
Naturally, "best" has a variety of interpretations depending on the person you ask. Continue reading to learn more about the numerous degrees you can pursue in the STEM disciplines and why these fields are so vital in today's economy.
What is STEM?
What is STEM? The acronym STEM refers to the fields of study that center on mathematics, engineering, technology, and science. Students will have a better opportunity to succeed in areas ranging from problem-solving and analysis to communication and collaboration if these four areas of study are brought together and emphasized more in the classroom.
Science
The term "science" refers to an academic discipline that encompasses many subject areas, including biology, chemistry, physics, and many more. Careers in the sciences can be challenging because the information that scientists uncover and share is used by people worldwide in their quest for the truth, also known as facts and solutions to complex questions.
Today, climate change, vaccinations, infrastructure, and energy are among the most talked-about topics in the scientific community. Students interested in becoming lab technicians, forensic scientists, biologists, geologists, or various other scientific careers can obtain degrees in science online from universities all around the country.
Technology
Everything from the smartphone that keeps track of your college enrollment to the wind turbines and dams that generate electricity and anything else digital that can be conceived of is made possible by technology. Education opportunities in data management, computer science, software development, technology management, and many others are available to those interested in pursuing jobs in the technology industry.
Engineering
Engineers can be found working in a wide variety of industries, including big data, nuclear energy, petroleum, aerospace, and computer hardware, to name just a few. Because engineers are required to communicate with other professionals in their field, research projects, travel to worksites, and supervise some of the most ambitious projects the world has ever seen, their occupations involve more than just sitting at a desk.
Math
The figures speak for themselves. Calculations, ranging from the most basic to the most complicated, are performed in math to assist in solving problems and making predictions. In some form or another, mathematics will be required in all STEM fields; however, some will deal with it more frequently than others.
What are the best STEM majors?
What are the best STEM majors? The subjects of science, technology, engineering, and mathematics, also referred to as STEM fields, are extremely important to today's global civilization.
Without the fields of science, technology, engineering, and mathematics (STEM), there would be very few improvements or discoveries that could save lives, enhance the economy, or raise productivity. In the following paragraphs, we will go over some of the best STEM majors.
Atomic or Molecular Physics
As part of their coursework, students majoring in atomic or molecular physics examine the structure and behavior of atoms and molecules. They devote their time to learning about a wide range of topics, such as atomic forces, molecular bonding, and the quantum theory of solids.
When you graduate with a bachelor's degree in atomic or molecular physics, you have a good chance of landing a job in research or teaching. Alternatively, you can pursue a position at a government agency or national laboratory, where you can question, observe, and create models and theories to understand various scientific fields and contemporary technology further.
Biology/Biological Sciences
When pursuing a biology or biological sciences degree, students can obtain a comprehensive grounding in molecular biology, ecosystems, and all levels of biological organization. They might take classes in cellular biology, ecology, genetics, zoology, or botany, among other related scientific disciplines.
Suppose you have a bachelor's degree in biology or biological sciences. In that case, you will be able to articulate the significance of biological ideas and be prepared for a job as a biological scientist or biologist. These experts frequently choose to specialize in a topic such as zoology or microbiology and focus their research on studying living organisms like plants, animals, and microbes.
Chemical Engineering
Chemical Engineering is one of the best STEM majors you can pursue in college. Students interested in gaining the information and abilities essential to work in various fields can benefit from studying in this adaptable profession. These fields include healthcare, pharmaceuticals, construction, manufacturing, biotechnology, and environmental health and safety.
You can anticipate taking chemistry, physics, and general engineering classes if you enroll in a bachelor's degree program in chemical engineering. This is because chemical engineering is a subfield of engineering.
These classes can equip you with the knowledge you require to find solutions to problems that involve the manufacture or use of chemicals. As a result, you will be able to contribute to the improvement of environmental conditions and the efficacy of energy transfer.
Computer Engineering
The primary focus of computer engineering is the development of hardware and software for various information-handling systems and devices. If you earn a bachelor's degree in computer engineering, one of the possible careers you could pursue after graduation is that of a computer network architect in a field such as aerospace, automotive, electronics, communications, healthcare, robots, or transportation.
You should anticipate being required to maintain familiarity with the most current software systems at your employment. Because computers have become ubiquitous in almost every facet of modern life, computer engineers are widely recognized as the creative force behind the most cutting-edge technology in the contemporary world.
Information Science/Studies
The primary objective of a degree program in information science or studies is to instruct students on how to comprehend and define problems and apply technology to find solutions to those problems. Courses in software design and development, algorithmic and data structure analysis, and ethical issues in computing are frequently included in degree programs in information science or studies.
Suppose you have a bachelor's degree in information science or studies. In that case, you can use your newly acquired abilities in various fields, including computer or information systems management, data analysis, knowledge management, and systems analysis.
Information Technology
Because information is the lifeblood of our economy, practically every sector needs skilled information technology (IT) experts. This makes IT one of the most employable STEM specializations, which makes it one of the best STEM majors to pursue. Students who receive bachelor's degrees in information technology can prepare themselves for careers as computer system analysts, network engineers, computer programmers, software or web developers, and IT managers, among other related occupations.
You can expect to study foundational courses in information technology (IT) if you decide to earn a degree. These courses include data management, emerging technologies, cloud foundations, Linux foundations, and IT applications.
Management Science
Students pursuing a degree in management science concentrate their studies on planning and managing intricate systems. They learn how to study various strategic and logistical issues by utilizing quantitative tools and qualitative methodologies. If you have a bachelor's degree in management science, you can assist businesses in reducing their use of time, money, and other resources.
Employees who have finished a bachelor's degree in management science could be beneficial in many different fields, including engineering, computer science, marketing, economics, and logistics, to name a few. This is one of the degrees in the STEM fields that provides graduates with a great deal of versatility in terms of the fields in which they can find employment.
Microbiological Sciences and Immunology
Students who are interested in studying infectious diseases and would like to be engaged in conducting clinical trials for new treatments may find that pursuing a degree in microbiological sciences and immunology that requires four years of study to complete is a good alternative.
This program requires students to take classes on infectious illness, medical microbiology, immunology, and other courses that examine the relationship between microbes and human disease. If you earn a degree in microbiology and immunology, you will have the skills necessary to pursue a career in the medical industry, in a biological testing laboratory, in the pharmaceutical industry, or even in the public sector.
Petroleum Engineering
One of the best STEM majors to pursue is petroleum engineering. Students in petroleum engineering programs learn how to address and find solutions to critical issues, which can ultimately lead to increased energy security. You will be able to learn how to evaluate potential oil and gas reservoirs if you enroll in a bachelor's degree program in petroleum engineering.
This program will also teach you to supervise drilling activities and develop surface collecting and treatment facilities. Because so many petroleum businesses operate in different parts of the world, this major may allow you to travel and work on resolving various technological, political, and economic problems in multiple nations.
Water Resources Engineering
A subfield of civil engineering known as water resources engineering, water resources engineering focuses on the design of new water management systems and equipment for a variety of applications, including industrial, recreational, agricultural, household, and environmental uses of water.
The study of groundwater hydrology, hydraulic design, the treatment of hazardous waste, and laboratory work in hydraulic engineering are all examples of classes that may be taken as part of this major. You can become well-versed in civil and agricultural engineering principles if you earn a degree in water resources engineering.
This will prepare you for a career as an environmental resource specialist, hydrogeologist, research hydraulic engineer, water resources engineer, or national stormwater leader, depending on which degree you choose to pursue. Because of the rise in the number of programs focusing on water resources engineering, this field of study is making our list of best STEM majors.
Why should you major in a STEM field?
Why should you choose to major in one of the STEM disciplines? A significant number of students are still determining whether or not STEM is the most appropriate path for them. Consider each of the following statements while deciding whether or not a career in the STEM field could be a good fit for you.
You have a gift for Mathematics
A firm grasp of advanced mathematical concepts is typically required for employment in the STEM fields. You would do better in a job that does not involve science, technology, engineering, or mathematics (STEM) or in a STEM field that does not emphasize mathematics.
You take pleasure in obtaining new knowledge about Technology
Many careers currently in high demand revolve around some aspect of technology. A career in one of the STEM fields is likely to be particularly satisfying for individuals who get a kick out of working with a variety of technologies and machinery, such as automobiles, electronics, and computers.
You see yourself working with computers
Some people are looking for physically demanding occupations requiring them to interact with others, walk about, go places, and use their bodies. If you prefer a less social and physically demanding workout, and you are comfortable sitting at a computer all day, a job in one of the STEM fields is the perfect fit for you.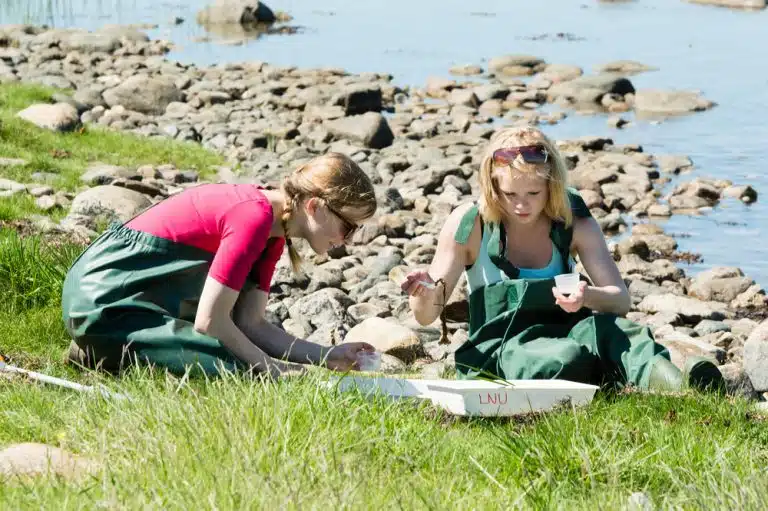 You would like to achieve financial success
Many STEM careers offer competitive pay. If you want to make a good living right out of college and in the future, one of the best STEM majors discussed above can help you get there.
Having all the necessary information is essential before choosing any course of action. AdmissionSight is always here to assist you if you have any questions or concerns. We have more than ten years of expertise assisting students in successfully navigating the challenging admissions process.
Consult with AdmissionSight and find out what we can do to help you get into the school of your choice by ensuring that you are sufficiently aware and well-prepared for the application process.