The Top 10 Animation Colleges In The USA
The most reputable animation colleges in the US each provide a diverse selection of animation classes, which can be taken by students at any stage of their academic careers. Taking classes in animation will allow you to acquire a variety of technical and creative skills that apply to a career in the film industry or other digital industries.
It is common knowledge that Disney was founded in the United States of America, and the animation studio DreamWorks is commonly referred to as "the home of animation." Keep reading to learn more about animation colleges in the United States.
What is animation?
What exactly is animation? The process of making static artwork move and come to life is referred to as "animation." It refers to the process of manipulating figures in such a way that they give the impression of moving pictures. Creating the impression that the subject is moving is accomplished by drawing or photographing the same subject in quick succession.
The information about our eyes and how we remember images is taken into consideration during the animation process. One-tenth of a second is the amount of time that an image is stored for later use. Animators use a rapid succession of multiple images so that the viewer's brain can perceive a continuous flow of action from all of the individual frames.
What are the best animation colleges?
Which schools offer the best animation programs? To assist you in your search for colleges in the United States, we have ranked what we believe to be the best 10 animation schools in the country. Let's take a look at everything that's on the list!
California Institute of the Arts
The California Institute of the Arts was a private art college that first opened its doors in 1961 in the city of Santa Clarita in the state of California. It is common knowledge that CalArts is well-known in 3D animation. In addition to performing arts such as theater, music, and dance, the institution provides instruction in two distinct animation programs. The School of Video/Film at CalArts is the largest, and it is where you will most likely find the animation department.
Students in the Bachelor of Fine Arts (BFA) and Master of Fine Arts (MFA) programs in experimental animation are given even more creative freedom to express themselves. An excellent alternative for students who have even more creative interests and passions, such as those for stop-motion animation.
Both Tim Burton, director of Edward Scissorhands and a plethora of other well-known films, and Chris Buck, writer, and director of the Frozen animated film and winner of an Academy Award, are alumni of CalArts.
Ringling College of Art and Design
This university's animation program provides students with the opportunity to specialize in one of eleven areas, including computer animation, motion design, and virtual reality development, among others. The Bachelor of Fine Arts in Computer Animation program at RCAD teaches students how to tell stories and develop characters through the use of computer-generated animation.
Students pursuing this degree in animation also have the opportunity to focus on developing their ability to integrate technical expertise with conceptual objects. The institution's computer animation program was ranked highly by Animation Career Review, making it one of the best animation colleges in the United States.
Ringling College students won a total of 16 Academy Awards, the majority of which were presented in 2020 for their work on the short film "Mime Your Manners."
Former students of this institution who have gone on to achieve notoriety in their chosen fields include Josiah Haworth, Eric Prah, and Patrick Osborne.
Savannah College of Art & Design
The Savannah College of Art and Design (SCAD), which can be found in Savannah, Georgia, first welcomed students in 1978. The educational establishment is home to several well-known animators and confers all three of the relevant degrees, including the MFA, the MA, and the BFA. Learners who sign up for this course will have access to superior digital workstations as well as the most advanced motion capture technology available.
You will gain knowledge in a variety of animation techniques, including motion capture, rigging, and stop-motion, as well as 2D and 3D animation approaches. There are some animation classes that you can take online.
Numerous illustrious arts organizations, such as Pixar, Nickelodeon, Disney, and Cartoon Network, provided graduates of this school with lucrative employment opportunities after they graduated. Learners stand to benefit from the faculty's reputation for strength, competence, and leadership, as well as from the faculty's ability to connect them with improved job opportunities.
University of Southern California
The University of Southern California (USC) is a public research institution that was founded in 1880 in the city of Los Angeles, California. USC is home to a total of 22 academic schools and departments. In addition, it is highly ranked as one of the top animation colleges in the country.
Students who enroll in the Bachelor of Arts in Animation and Digital Arts program at the University of Southern California are allowed to combine general education with professional training.
The following classroom settings are available to students for their academic needs:
Visual effects
3D computer animation
Character animation
Science visualization
Experimental animation
Rhode Island School of Design
When it first started accepting students in 1877, the Rhode Island School of Design was already one of the oldest art colleges in the United States. This institution can be found in the charming city of Providence.
When pursuing a Bachelor of Fine Arts in Film, Animation, or Video degree from the institution, students have the option of concentrating on either live-action, animation, or both forms of filmmaking.
Undergraduate students at the Rhode Island School of Design (RISD) have access to cutting-edge resources such as digital editing and sound mixing rooms. For projects involving film, video, or puppet animation, the CGI workstations come equipped with a wide variety of productions that are considered industry standards, as well as editing software and production studio areas.
The goal of the school is to instill in its students the necessary foundational skills in art, analysis, and practice for beginning creative work. Thanks to these skills, you will be better equipped to deal with any problems that may arise in the production studio setting and the technical abilities that are required to create successful animated works. Thus, RISD is recognized as one of the best animation colleges in the USA.
Former students of this institution who have gone on to achieve notoriety include names like Michael Dante DiMartino, Lance Wilder, and Seth MacFarlane.
School of Visual Arts
The School of Visual Arts (SVA), which was established in New York City in 1947, is widely regarded as a forerunner in the education of designers, artists, and other creative workers.
SVA stands out from other animation schools because it places a greater emphasis on experiential learning than other VFX colleges.
Through their "BFA in Animation" program, you will be taught how to use every type of industry-standard application that is currently available, such as Toon Boom Harmony, Photoshop, Maya, and many others.
In addition to this, the instructors are working professionals within the industry. You will learn how to create a story from scratch from writers, how to run an animation production from directors, and how to use 3D modeling tools from specialist artists if you take a class in animation.
Pratt Institute
The Pratt Institute, one of the best animation colleges in the US, is an educational institution that was founded in 1887 and can be found in Brooklyn, New York.
The Bachelor of Fine Arts in Game Arts and the Bachelor of Fine Arts in Digital Arts are two distinct degree programs that are made available by Pratt's Department of Digital Arts.
The department places a strong emphasis on the importance of maintaining manageable class sizes, one-on-one mentoring relationships between students and teachers, and an engaging and socially conscious environment for academic pursuits.
Those individuals who are interested in earning a certificate in digital arts have the option of specializing in either 2-D animation, 3-D animation and motion arts, or interactive arts.
Those who graduate from this illustrious digital animation program will be equipped with the knowledge and skills essential to making significant contributions to the animation industry.
Students pursuing a Bachelor of Fine Arts or a Master of Fine Arts degree in New York City have many opportunities to gain internship experience at production companies such as Psyop Studios, Curious Pictures, and Cartoon Network.
Academy of Art University
The year 1929 marked the beginning of the Academy of Art University. It is a large, private, accredited art and design university in San Francisco, California, and it is one of the many such universities in the area.
The Academy of Art University, one of the top animation colleges in the US, provides aspiring 2D or 3D animators with a variety of animation diplomas that are appropriate for the required levels and prepare them for a successful career in the field. This exciting curriculum also prepares you for a career in the creation of visual effects or as a storyboard artist, whichever of those two fields most interests you.
Storyboarding, two-dimensional animation, three-dimensional modeling, three-dimensional animation, stop motion, and visual effects are the areas of concentration. The prospective animation students are educated in school within the context of a working animation studio, where they earn the opportunity to participate in additional practicals.
Alyce Tzu, a recent alumna of the Academy of Art, is the recipient of the Gold Medal Student Academy Award for the animated short film "Soar," which she created.
Carnegie Mellon University
Andrew Carnegie, a wealthy industrialist, and philanthropist established Carnegie Mellon University in the year 1900. As one of the top animation colleges in the country, the best animation classes can be found at this institution. An animation class is offered by the educational service provider through Integrative Design – Arts and Technology Network (IDeATe).
This curriculum is difficult to follow and makes use of education that is extensive, demanding, and comprehensive. Throughout the course of their education, students are prepared for both technical and management positions at the school.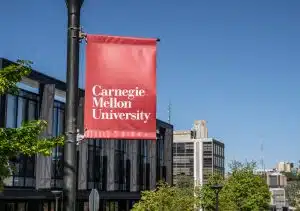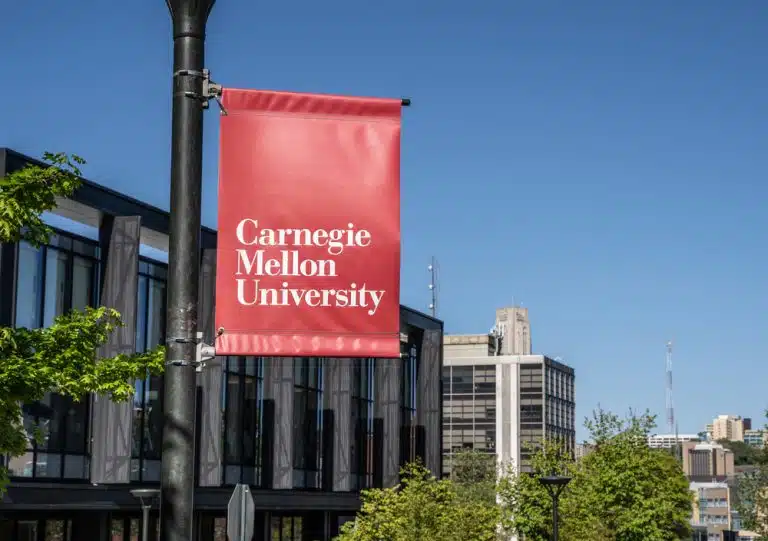 Undergraduate students can choose to concentrate their studies in one of the following areas: intelligent environments, physical computing, design for learning, media design, innovation and entrepreneurship, game design, animation and special effects, sonic arts, and design for learning.
All of these classes are being instructed by knowledgeable instructors and lecturers. Some of them even collaborate with faculty from other educational institutions.
Alumni of Carnegie Mellon University have found employment with major corporations such as Blizzard Entertainment, Disneytoon Studios, DreamWorks Animation, Walt Disney Studios, Sony Interactive Entertainment, and others.
Rochester Institute of Technology
The city of Rochester, New York, is home to the Rochester Institute of Technology. When it first started accepting students in 1829, it was already ranked tenth on the list of the ten most prestigious schools.
The Rochester Institute of Technology offers a Bachelor of Fine Arts degree in cinema and animation with a production concentration.
During the first year of school, students get their first taste of working with digital video, 16mm film, and animation. Over the course of the coming years, they will continue to hone their production abilities.
Students have the option to focus on animation as their primary area of study. Students will have the opportunity to hone their animation skills through the program's combination of lectures, labs, and guest lecturers.
As one of the best animation colleges in the nation, students at this renowned institution are required to create their cartoons throughout the course of their education. They are involved in the production throughout the entirety of the process, from shooting to scripting to budgeting to editing.
Recent graduates of the Master of Fine Arts program can be found working at top animation studios such as Disney, Blue Sky Studios, Electronic Arts, and DreamWorks.
What can you do with an animation degree?
What kinds of careers are open to people who have degrees in animation? Earning a degree in animation could lead to a variety of different professional opportunities. The following is a list of the top five things that someone with a degree in animation could do.
Animation Artist
Adding movement to still artwork is the responsibility of an animation artist, who works for an animation company. You have the potential to work as a character animator in television and film if you are an animation artist. The characters that these animators bring to life are ones that the audience can identify with and become emotionally invested in.
You also have the option of working as an animator in the advertising industry, producing animations for advertisements or other types of promotions. Through the use of your animations, you can create digital animation advertising campaigns and brand identities. You could also work in the development of mobile games, where you would be responsible for creating characters and worlds for people to play in.
Graphic Designer
If you have a degree in animation from one of the best animation colleges, you can work as a graphic designer.  Graphic designers are responsible for the creation of visual concepts that are meant to inform customers and communicate ideas. They have the option of doing this manually or using the computer.
As a graphic designer, you might be tasked with developing company logos, advertisements, or websites, amongst other things. Graphic designers are visual storytellers who tell the story of a brand through the designs that they create. Graphic design lies at the intersection of several disciplines, including art, technology, marketing, and customer service.
Desktop Publisher
Desktop publishers are people who publish their work online using computers. They use various pieces of software to create page layouts for various businesses and organizations.
Desktop publishers are responsible for the creation of visual displays of information; the documents they produce are then distributed electronically as well as in the traditional marketplace. Desktop publishing can involve working with a wide variety of mediums, including electronic books, PDFs, the internet, email newsletters, and more.
Film and Video Editor
If you graduate from one of the top animation colleges, one of your potential careers is that of a film or video editor. The majority of the film and video editors find employment in the film and television industries. They are in charge of a wide range of responsibilities that are necessary for the production of a movie, show, or even an advertisement.
Motion pictures, news broadcasts, television shows, sporting events, and documentaries are some of the types of media that are shot and recorded by film and video editors and camera operators. When they finally get their hands on the digital footage, they sort it out and perform any necessary video editing.
Web Developer
Web developers are the individuals who are accountable for the creation and maintenance of websites. You could work as a web developer for an organization on a full-time basis, or you could choose to subcontract your services to other businesses to assist them in launching or maintaining their websites.
You could be responsible for developing content for a website, ensuring that it is appealing to the eye, and monitoring the site's performance, among other technical aspects.
If you're set on getting into one of the top animation colleges but aren't sure how to make it happen, we can help! AdmissionSight is a leading college entrance expert with over a decade of experience helping students just like you get into the schools of their dreams.
At AdmissionSight, we focus on offering a wide range of services all aimed at helping students perfect their applications to catch the attention of admissions officers. Contact us today to schedule a free consultation to learn more about what we offer.