The University of Florida Admissions 101
The University of Florida Admissions 101
The University of Florida admissions process is competitive, and it's essential for prospective students to understand the requirements and deadlines. By submitting a strong and compelling application and meeting the minimum admission requirements, students can increase their chances of being admitted to this prestigious university.
Why choose the University of Florida?
There are many reasons why you might want to choose to study at the University of Florida. These reasons include:
Strong academic programs: The University of Florida offers over 300 academic programs across 16 colleges and is consistently ranked among the top public universities in the United States.
Research opportunities: The university is home to many research centers and institutes, offering students the opportunity to get involved in cutting-edge research projects and gain hands-on experience.
Top-notch faculty: The University of Florida has a diverse and accomplished faculty, many of whom are leaders in their fields and are dedicated to teaching and mentoring students.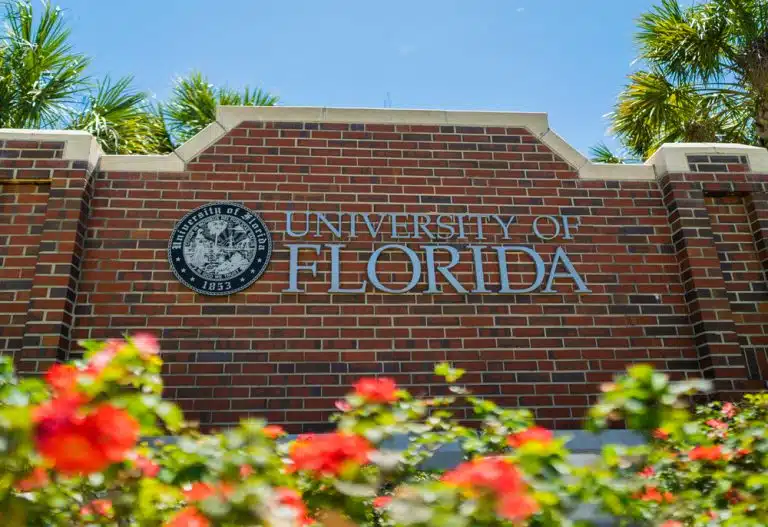 Vibrant campus life: With over 1,000 student organizations and a thriving sports culture, there is always something to do on the University of Florida's campus.
Access to resources and support: The University of Florida offers a range of resources and support services to help students succeed, including tutoring and academic advising, health and wellness services, and career counseling.
Location: The University of Florida is located in Gainesville, Florida, a vibrant college town with a welcoming community and a range of cultural and recreational opportunities.
How to pass the University of Florida admissions
Now let's discuss how to get you admitted to the University of Florida. To pass the admission, you will need to follow their application process and meet their admission requirements. Here are the general steps to apply for undergraduate admissions:
Submit an application: You can apply to the University of Florida through the Coalition Application or Common Application. Both applications require a nonrefundable application fee.
Submit official transcripts: You will need to submit official high school transcripts and any college transcripts.
Submit test scores: The University of Florida requires either the SAT or ACT. Make sure you submit your scores by the application deadline.
Write an essay: The University of Florida requires an essay as part of the application. The essay prompts can be found on their website.
Submit letters of recommendation: The University of Florida allows for two letters of recommendation to be submitted.
Meet the minimum admission requirements: The University of Florida admissions have minimum requirements that include a 4.0 GPA, a 1360 SAT score, or a 30 ACT score.
Apply by the deadline: The University of Florida has specific application deadlines. Make sure you apply by the deadline to be considered for admission. Early action and regular decision deadlines are typically in November and December for the Fall semester.
In addition to meeting these requirements, it's important to make sure your application stands out. This can be done by showcasing your extracurricular activities, leadership skills, and community involvement. Make sure you take the time to craft a thoughtful and compelling essay and choose recommenders who can speak to your strengths and accomplishments.
Important notes
Financial aid is also available for eligible students. The University of Florida offers a range of financial aid options, including grants, scholarships, loans, and work-study programs. To be considered for financial aid, students must complete the Free Application for Federal Student Aid (FAFSA) by the deadline.
Prospective students can schedule a campus visit to learn more about the University of Florida, meet with faculty and staff, and tour the campus.
The University of Florida also accepts transfer students and the admissions requirements and application process may differ from those for first-year students.
When do the University of Florida admissions decisions come out?
You might wonder when the University of Florida admissions office releases its decisions. The university typically releases admissions decisions in waves, with the majority of decisions being released in late January through March for the Fall semester.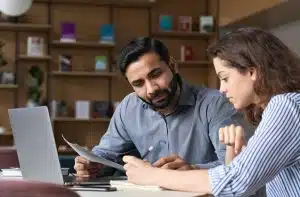 However, the specific date can vary from year to year, so it's important to check the University of Florida admissions website for the most up-to-date information.
Additionally, some decisions may be released earlier or later than the typical timeline depending on a variety of factors, so it's important to be patient and wait for official notification from the university. If you have any questions about your application status or the timeline for an admissions decision, you can contact the University of Florida admissions office for more information.
How AdmissionSight can help you with University of Florida admissions
AdmissionSight is a college consulting firm that provides personalized assistance to students throughout the college admissions process. Here are some ways that AdmissionSight can help you:
Admissions strategy: AdmissionSight can help you develop a strategic plan for your college application process. Our professional consultants can assist with identifying schools that are a good fit for your academic, extracurricular, and personal goals, and help you plan and prioritize your application strategy.
Application review: AdmissionSight can review your application and provide feedback on how to improve it. We can offer suggestions on how to make your application stand out and highlight your strengths and unique qualities.
Essay coaching: AdmissionSight can help you craft compelling essays that showcase your personality, goals, and achievements. We can guide you through the essay writing process and provide feedback on your drafts to help you refine your writing.
Interview preparation: AdmissionSight can provide interview coaching to help you feel confident and prepared for your college interviews. Our experts can offer tips on how to present yourself professionally and how to answer common interview questions.
Extracurricular planning: AdmissionSight can help you plan and develop your extracurricular activities to make them more impactful and meaningful. We can suggest activities that align with your interests and goals and provide guidance on how to demonstrate your leadership and initiative.
Overall, AdmissionSight can provide valuable guidance and support throughout the University of Florida Admissions process to help you maximize your chances of getting accepted into the said University or any college of your choice.
With a high success rate of over 75%, we have built a strong network in the past decade. Book an initial consultation today, free of charge!