Tulane University Acceptance Rate: 10%
Successful Applicant Profile
Demographics
Majors
SAT/ACT scores
Entry Requirements
Tuition
Scholarships
Checklist of Application Requirements
Application Deadlines
What Should You Expect
Student life
Academics offered
Athletics offered
Notable Alumni
Tulane University is a private research university located in New Orleans, Louisiana. Tulane is a well-known and prestigious institution that is home to some of the most renowned academic programs in the world. The university was founded in 1834, making it the second oldest university in the state of Louisiana. As one of the leading academic institutions in the world, acceptance to the university is highly selective and if you are interested in attending Tulane, it is important to know all you can about application process and what is expected from its successful applicants.
As you can expect, due to the hugely competitive nature of being admitted to Tulane, simply being one of the top students at your high school will not be enough to see you successfully apply to this renowned university. With a dwindling Tulane University acceptance rate year-on-year, it appears it is tougher than ever to gain admission to Tulane and a number of different factors go towards putting together a successful application. The journey to becoming a part of Tulane's prestigious student body is a difficult one, but certainly not impossible for the right student.
When looking at the history of the Tulane University acceptance rate, it is clear to see that rates have been dwindling year-on-year as the amount of applications increases. Simply put, demand to get into Tulane has never been higher, and it has never been more difficult to achieve, meaning that admitted applicants for 2022-23 were part of a truly selective group of individuals who displayed not only academic but personal excellence in their applications as required.
Tulane is located in one of the most popular cities in the United States, New Orleans. Given that the university commands such a high level of applicants, it can naturally afford to be very demanding with its admissions criteria and very selective about the kind of student it accepts. This is heightened by the relatively small size of the school, meaning that those hopeful of calling themselves a Pelican will need to pay very close attention to what it looks for in its students.
Of the 43,019 applicants the university received, Tulane accepted just 8.4% into the class of 2026. The previous year, Tulane admitted just 9.7% of applicants, which places it amongst Harvard, Yale, Stanford, Northwestern and and Princeton in a truly elite category of institutions that has an extremely low acceptance rate. For Tulane, SAT and ACT scores are taken into consideration and for those admitted in the class of 2026 – which are the most recent official statistics available – the middle 50% SAT range was 1410-1500 and the ACT range was 31-34, extremely high on both.
In addition to this, those admitted to the class of 2026 at Tulane averaged GPAs of 3.64 and 10% earned a perfect 4.0 GPA score. 54% of students placed in the top decile of their graduating class and 80% were in the top quartile, to give an idea of the kind of academic standards that are expected at Tulane University. We are also going to explore the complex nature of the admissions process and how you can give yourself the best chance of standing out amongst the crowd when it comes to applying for one of the most exclusive schools in the world, Tulane University.
Successful Applicant Profile
Tulane University is not an Ivy League institution, but few universities in the United States carry the kind of appeal this and standing as Tulane boasts in 2022. The university is becoming more and more exclusive with each passing year and a degree from Tulane carries a great amount of weight.
Tulane places a large emphasis on being specialists in the academics it offers to its students and its six schools, the School of Architecture, the A. B. Freeman School of Business, the School of Liberal Arts, the School of Professional Advancement the School of Public Health & Tropical Medicine and the School of Science & Engineering all boast steadfast reputations in their respective fields. We are going to take a closer look at who makes up the student body at Tulane, what students can expect and, of course, what a successful applicant to Tulane should look like.
Demographics: Who Makes up the Tulane Student Body?
When it comes to its student body, Tulane University is not as diverse as other institutions in some areas. According to the statistics which the university released for the class of 2026 – the most recent currently available – 61% identify as female and 39% identify as male.
When it comes to the race and ethnicity at of its undergraduate student body at Tulane, the university released the following breakdown of its student body for the class of 2026:
Asian American: 5%
Hispanic: 8%
White: 72%
African American: 5%
International: 5%
Multiracial: 4%
While a large percentage of the student body at Tulane are white, the university is committed to diversity and inclusion and also has a proud international student community. International students make up 5% of the student body at Tulane University and the most represented countries within it include; China, Spain, Panama, India, Canada and Germany.
Tulane has the Office of Equity, Diversity and Inclusion (EDI) which aims to promote diversity and educate its students on inclusion at Tulane. EDI also takes care of promoting diversity events. The university also has a dedicated International Students and Scholars office (OISS) which takes care of international students transitioning to Tulane University and the city of New Orleans.
Average SAT/ACT Scores of Students Admitted to Tulane
Previously, Tulane required undergraduate applicants to submit an SAT/ACT score in order to be considered for admission. However, due to the impact of the COVID-19 pandemic, the university adopted a 'test-optional' policy through the 2022–23 admission cycles in which its applicants could submit test scores if they wished but were not required to do so in order to be considered for admission. Of those who chose to submit scores, the university kept an average range of results.
While Tulane university reiterates that SAT and ACT test scores were not steadfastly required during the 'test-optional' period, the vast majority of applicants to Tulane do take either one or both of the popular standardized tests for high schoolers in an effort to display their high-level academic record and appear more appealing to the university in any way possible.
The Tulane University acceptance rate currently stands at 10%. As such, any evidence that can be submitted by the student to show they are capable of succeeding at a school like Tulane is highly advised and the institution outlines on their official website that test scores during this period are encouraged to be submitted.
Crucially, the 'test-optional' policy adopted by Tulane University was only valid through to the 2022-23 admission cycle and is set to become a standard requirement once again for applicants moving forward. With that said, we at AdmissionSight believe it is important to assess the recorded average SAT and ACT test scores of students admitted to Tulane to give you the best chance of understanding what is likely to be required when the 'test-optional' policy ends in 2023.
In assessing the class of 2026 – the most recent official statistics available – the average range of standardized test scores of those who submitted was 1410-1500 on the SAT and 31-34 on the ACT, very high on both counts and demonstrates once again the level of academic ability when it comes to those admitted to Tulane University. Similar scores will also be expected of future applicants.
Entry Requirements
Tulane University is one of the most esteemed schools in the United States and this is reflected both in its popularity and its respected alumni. A degree from Tulane holds a great amount of gravitas in 2022 as competition for a place at the university gets harder and harder. In order to be successful, applicants must understand the basic admissions process and requirements along their journey from first applying to becoming a proud member of the Tulane community.
There are bound to be lots of questions about the entire process, from what's required academically, personally and professionally to what it will cost and how you can navigate all of these factors successfully. Here's everything you need to know about Tulane University.
How Much Will it Cost to Attend?
For the academic year 2022-2023, the total cost of first year tuition and fees for Tulane University is $60,814. The university does not differentiate between in-state and out-of-state students in terms of the cost of tuition and fees. This is different to the total cost of attendance, which also factors in other expenses such as room and board and personal expenses.
The breakdown of costs for attendance at Tulane are outlined below;
Tuition and fees (in-state) – $60,814
Tuition and fees (out-of-state) – $60,814
Room and board – $16,818
Personal expenses & books/supplies – $2600
This amounts to a total cost of attendance for first-year undergraduate students of $80,232, which places Tulane amongst the most expensive non-Ivy League institutions in the United States. However, the university offers various financial aid options and remains among a small group of private institutions that continue to meet the full demonstrated institutional financial need of aid applicants year-on-year, making it an attractive and value for money institution given its standing.
Financial Aid at Tulane
Despite being one of the most expensive options for your university education, Tulane remains an incredibly popular choice and also offers a variety of financial aid options that make attendance possible whatever your economic background may be. Federal aid comes in many forms, such as the Pell Grant which is provided by the school to students with exceptional need who do not have a Bachelor's degree and are undergrad students. In addition, the Federal Direct Subsidized Loan.
In addition to this federal funding, financial aid programs such as the Tulane Scholarship (a/k/a Tulane Need-Based Scholarship) and Tulane's No Loan Assistance Scholarship (NOLA) are also offered to undergraduate students. Criteria is specific to family income and awards are based upon those most in need with applicants to the university automatically considered for these awards.
Further programs include the Dean's Honor Scholarship (DHS), the Paul Tulane Award, the Partial Tuition Merit Scholarships as well as numerous Community Service Scholarships based on merit.
For a more detailed and specific run down of the financial aid available at Tulane, students can use the Financial Aid Calculator provided by the university on its dedicated website.
The Application Requirements
When it comes to the admissions requirements at Tulane University, the university is very selective. Academics are invariably a huge factor in making admissions decisions, but the school is keen to emphasize that this is not the only metric on which it makes decisions on its applicants.
A sense of community is extremely important at Tulane and the university demands the very best previous conduct from its applicants. Social media profiles will be reviewed. The university states on its official website that it looks at a wide range of factors when making admissions decisions – including previous grades, course rigor, recommendations, academic honors or awards, personal essays, and other information specific to your own experiences and high school setting.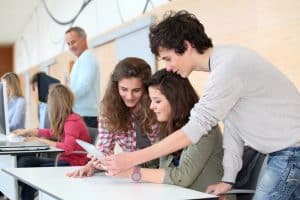 In outlining its admissions process, Tulane states that; "We're building more than a class, we're building a community. We review each applicant with an eye toward shaping Tulane and making it stronger and more vibrant each year, so it's important that we look at each applicant as a whole. An admission decision will never be rendered based on a single piece of information but, rather, on the overall combination of attributes and aspects that make each applicant unique."
Admissions requirements are program-specific, but the university provides a guide of basic requirements for first-year undergraduates applying to Tulane. These include:
A Common Application or official Tulane Application
Official secondary school transcript and school report
At least one teacher recommendation
Guidance Counselor recommendation (optional)
Portfolio (optional)
SAT or ACT scores
Nonrefundable application fee of $50 or application fee waiver
International students from non-English speaking institutions or applicants whose first/primary language is not English or whose secondary schooling has not been in English are also required by the university to submit official proof of English language proficiency.
What are the Important Dates for Tulane University's Admission Timeline?
Like many of the elite schools today, the application deadlines for admission to Tulane University are split into two sections; the Early Decision (ED) admissions deadline and the Regular Decision admissions deadline depending upon when the applicants decides to apply.
For Early Decision admissions, the deadline to submit your application materials to Tulane is November 1 by 11:59 pm applicant's local time. Applicants can then view their Early Decision admissions decision via the online portal by December 15. A second Early Decision (ED II) deadline is also granted for January 13, with decisions available by January 31.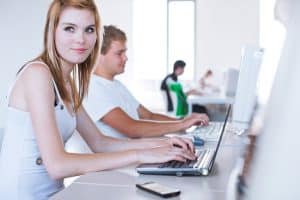 For Regular Decision admissions, the deadline to submit your application materials to Tulane is January 15 by 11:59 pm applicant's local time. Applicants can then view their Regular Decision admissions decision via the online portal by April 1.
What Students Can Expect
Located in the historic city of New Orleans in the state of Louisiana, Tulane University offers its student a tremendous blend between the world-class academics that are supplied by the university and the great student life that comes with living in such a lively city. Students can expect plenty of opportunities for engagement both on and off campus.
"My experience at Tulane has been an amazing so far," one student on Unigo wrote. "There is a great sense of community both on and off campus for the students. The academics are stellar and provide a little challenge for most students. There is always something going on on campus and there are plenty of things to get involved in at all times. On the weekends students love to go out and be one with the community. The students at Tulane are also always giving back to the community on New Orleans. I have had a great time so far and cannot wait for the next 3 years!"
You can get more information about the Tulane University acceptance rate, the campus more generally and the overall admissions process by emailing [email protected] or calling 800-873-9283.
Academics Offered
Tulane University offers Bachelor of Arts and Bachelor of Science program in over 75 different majors and minors and allows for a broad scope in terms of double-majoring. The undergraduate academics at Tulane are divided into six overall schools which are listed below:
School of Architecture
A. B. Freeman School of Business
School of Liberal Arts
School of Professional Advancement
School of Public Health & Tropical Medicine
School of Science & Engineering
Like many of the renowned institutions, Tulane is famed for certain programs and the popularity of these has only grown in recent years, spawning many famous alumni. Some of the most popular programs at Tulane University include; Business, Management, Marketing, and Related Support Services; Social Sciences; Biological and Biomedical Sciences; Health Professions and Related Programs; Psychology; Communication, Journalism and Computer and Information Sciences.
What Athletic Options are Available?
Tulane University offers a total of 18 varsity sports team – 7 of which are men's teams and 11 of which are for women. The teams, known as the 'The Green Wave' are listed below:
Men's Teams
Baseball
Basketball
Football
Track and Field
Sailing
Cross Country
Tennis
Women's Teams 
Basketball
Cross Country
Golf
Sailing
Sailing (Co-ed)
Bowling
Beach Volleyball
Volleyball
Swimming & Diving
Tennis
Volleyball
Notable Tulane Alumni
Tulane University boasts a large array of notable alumni who have had a huge impact on their respective fields and only added to the fantastic reputation of this institution. Tulane counts amongst its alumni countless high-ranking government officials, poets, and global figures of influence. Some of the most notable alumni from Tulane University include;
Newt Gingrich
A. Baldwin Wood
Douglas G. Hurley
Paul Michael Glaser
Emily Saliers
Hale Boggs
Ed Nelson
James H. Clark
Bobby Jindal
David Vitter
Michael E. DeBakey
Bob Wise
Harold Rosen
Andrew Breitbart
John Kennedy Toole
Bruce Paltrow
Bob Livingston
Lisa P. Jackson
Gaining admission to a school like Tulane is a remarkable achievement and in order to do so, standing out among the crowd is a must. With the Tulane University acceptance rate being so low, your application really needs to jump out at the admissions department and convey what a unique student and individual you are. If you feel you have the academic background and personal attributes required to get into Tulane, don't let anything hold you back. Allow us at AdmissionSight to show you how to maximize your strengths and minimize any weaknesses so that the college admissions officers at Tulane see you for the fantastic potential you possess and you can become part of the famous Green Wave.