UC Davis Demystified: Pros and Cons of Attending UC Davis
As high school seniors around the country prepare to embark on the next chapter of their lives, the process of selecting a university can be both exhilarating and daunting. With countless institutions to choose from, each boasting unique advantages and challenges, it's essential to gather in-depth information to make a well-informed decision. UC Davis Demystified: Pros and Cons of Attending UC Davis aims to provide prospective students with an honest and comprehensive analysis of this prestigious institution.
By exploring its academic programs, campus life, and resources, as well as potential drawbacks, this article will equip students with the knowledge necessary to determine if UC Davis is the right fit for them.
Brief overview of UC Davis
Established in 1905 as a small agricultural school, the University of California, Davis has since evolved into a renowned public research university and a key member of the University of California system.
Located in the charming college town of Davis, California, the university is recognized for its dedication to academic excellence and commitment to sustainability.
Its diverse student body of over 39,000 undergraduates and graduate students hail from various backgrounds, fostering an inclusive and vibrant campus community.
UC Davis is particularly distinguished for its STEM programs, boasting the College of Agricultural and Environmental Sciences, College of Biological Sciences, and College of Engineering.
However, the university also offers a wide array of degrees across the humanities, arts, and social sciences.
Purpose of the article
The primary goal of UC Davis Demystified: Pros and Cons of Attending UC Davis is to provide senior high school students with a balanced and insightful account of the university's strengths and weaknesses.
By delving into various aspects of the UC Davis experience, including academics, student life, extracurricular activities, housing options, and financial aid, this article will serve as a valuable resource for prospective students in their college decision-making process.
Furthermore, it will showcase the unique opportunities that UC Davis offers, while also addressing potential challenges that students may face.
By providing a well-rounded perspective, this article narrating the pros and cons of attending UC Davis aims to empower high school seniors to make an informed choice about their college journey and ultimately select the institution that best aligns with their goals, values, and aspirations.
UC Davis Background Information
To fully appreciate the unique characteristics and offerings of UC Davis, it is important to understand the context in which the institution operates.
History of UC Davis
The roots of UC Davis can be traced back to 1905 when the University Farm was established as an offshoot of UC Berkeley to provide practical agricultural education.
Over the years, the institution grew and diversified, eventually becoming a general campus of the University of California in 1959.
Today, UC Davis stands as a testament to its rich history and commitment to growth, as evidenced by its evolution into a world-class public research university.
The campus continues to honor its agricultural heritage, with programs and research centers focused on food production, environmental sustainability, and related fields.
This unique legacy provides UC Davis students with a strong foundation in agricultural sciences while also offering a comprehensive array of academic programs across various disciplines.
Location: Davis, California
UC Davis is situated in the picturesque college town of Davis, which is located approximately 15 miles west of Sacramento and 72 miles northeast of San Francisco.
Known for its friendly atmosphere, bike-friendly streets, and abundant green spaces, Davis offers a welcoming and safe environment for students to live and learn.
The close-knit community provides ample opportunities for students to engage with the town, fostering strong connections between the university and its surroundings.
Popular majors and programs
UC Davis offers a diverse selection of majors and programs, catering to the varied interests and passions of its students.
While the university is perhaps best known for its strong STEM programs, particularly in the fields of agricultural and environmental sciences, biological sciences, and engineering, it also provides a robust offering in the humanities, arts, and social sciences.
Some of the most popular majors at UC Davis include Managerial Economics, Psychology, Neurobiology, Physiology and Behavior, Computer Science, and Animal Science.
In addition to these undergraduate programs, UC Davis is home to highly regarded graduate and professional schools, such as the School of Veterinary Medicine, the School of Medicine, and the Graduate School of Management.
With this wide array of academic options, students at UC Davis have the opportunity to explore and pursue their passions in a supportive and challenging environment.
What are the pros of attending UC Davis?
What are some of the positive aspects of attending UC Davis? In reviewing the pros and cons of attending UC Davis, the university has a myriad of strengths that make it an attractive choice for prospective students. Below are some of them:
Academic excellence
One of the most significant pros of attending UC Davis is its commitment to academic excellence.
The university boasts a rigorous curriculum designed to challenge students and prepare them for success in their chosen fields.
High-quality faculty, many of whom are renowned experts in their disciplines, contribute to the exceptional learning experience at UC Davis.
Students also benefit from numerous research opportunities, both within their majors and in interdisciplinary fields.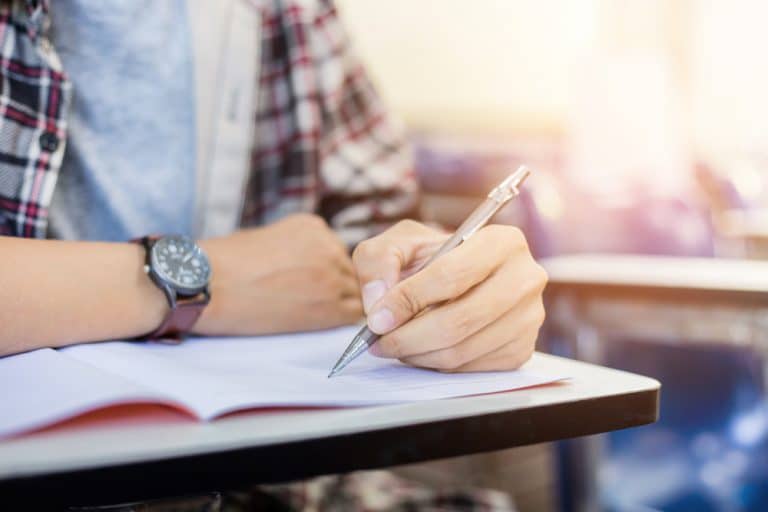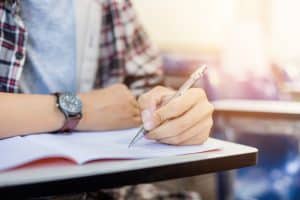 This emphasis on academics attracts top students from around the world and provides a stimulating intellectual environment in which students can grow and thrive.
Furthermore, UC Davis graduates are well-regarded by employers and graduate schools, attesting to the quality of the education they receive at the university.
Strong STEM programs
The university is particularly well-known for its robust STEM programs, making it an ideal choice for students interested in pursuing degrees in science, technology, engineering, or mathematics amid the pros and cons of attending UC Davis.
The university's College of Agricultural and Environmental Sciences, College of Biological Sciences, and College of Engineering are all highly regarded, offering cutting-edge curricula and research opportunities in a wide range of disciplines.
Students in these programs have access to state-of-the-art facilities, such as research centers and laboratories, ensuring they receive hands-on experience and can stay current with developments in their fields.
Moreover, UC Davis has a strong network of industry partners and alumni, providing students with valuable connections and resources as they prepare to enter the workforce or continue their education in STEM-related fields.
Campus resources and facilities
Another notable advantage of attending UC Davis is the extensive array of campus resources and facilities available to students.
The university's library system, which includes the Peter J. Shields Library and several specialized libraries, offers an impressive collection of books, journals, and electronic resources to support students' academic pursuits.
Research centers and laboratories provide cutting-edge facilities and equipment for both undergraduate and graduate students, fostering innovation and collaboration across disciplines.
Recreational facilities, such as the Activities and Recreation Center (ARC), offer students a wide range of options to stay active and maintain a healthy lifestyle, including fitness classes, intramural sports, and aquatic facilities.
These resources, along with comprehensive support services like academic advising, career counseling, and tutoring, contribute to a well-rounded and supportive educational environment for UC Davis students.
Diversity and inclusion
UC Davis is committed to fostering a diverse and inclusive campus community, creating an environment where students from all backgrounds can thrive.
The university's student demographics reflect a wide range of ethnicities, cultures, and socioeconomic backgrounds, enriching the overall campus experience.
UC Davis offers numerous clubs and organizations that celebrate diverse identities and interests, promoting cultural exchange and understanding among students.
Additionally, the university provides support services for underrepresented groups, including programs such as the Educational Opportunity Program (EOP) and the Center for African Diaspora Student Success.
These initiatives ensure that all students have access to the resources and support they need to succeed at UC Davis and beyond, making the university a welcoming and inclusive place to learn and grow.
Sustainability initiatives
UC Davis is widely recognized for its dedication to sustainability and environmental responsibility, making it an attractive choice for students who are passionate about these issues.
The university has made significant strides in reducing its carbon footprint and adopting eco-friendly practices across campus operations, including energy-efficient buildings, waste reduction, and sustainable transportation options.
The campus is home to several centers and institutes dedicated to environmental research, such as the John Muir Institute of the Environment and the Energy and Efficiency Institute.
These sustainability initiatives not only reflect the university's commitment to addressing environmental concerns but also provide valuable opportunities for students to engage with these issues firsthand, both inside and outside the classroom.
What are the cons of attending UC Davis?
What are some of the negative aspects of attending UC Davis? While UC Davis offers many advantages, it is important for prospective students to be aware of the potential drawbacks, the unpleasant side of the pros and cons of attending UC Davis.
By considering these potential challenges, students can make a more informed decision about whether UC Davis is the right fit for their academic and personal needs.
Large student population
One of the most notable challenges of attending UC Davis is its large student population, which can have implications for class size, course availability, and the overall campus experience.
With over 39,000 undergraduate and graduate students, UC Davis is among the largest campuses in the University of California system.
This can lead to larger class sizes, particularly for lower-division courses, which may impact the level of individual attention and support students receive from faculty.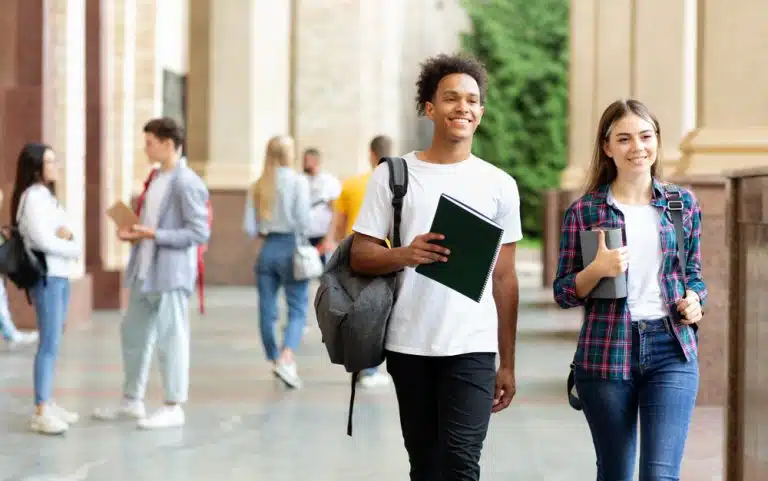 While the university is taking steps to address these issues, prospective students should be aware of the potential challenges associated with attending such a large institution.
Limited housing options
Another potential drawback of attending UC Davis is the limited availability of on-campus housing, as well as the high cost of living in Davis.
With the growing student population, demand for on-campus housing often exceeds supply, leading to housing shortages and waitlists for residence halls and apartments.
Many students opt to live off-campus in Davis or the surrounding communities; however, the cost of rent and the limited availability of affordable housing options can present additional challenges.
Prospective students should carefully consider their housing options and budget constraints when deciding if UC Davis is the right choice for them.
Transportation challenges
Prospective students should also be aware of the transportation challenges that can arise when considering the pros and cons of attending UC Davis.
While the city of Davis is renowned for its bike-friendly streets and extensive network of bicycle lanes, students who rely on public transportation or personal vehicles may encounter difficulties.
Although the university operates a bus system (Unitrans) to help students navigate the campus and the city, some students may find the system insufficient for their needs, especially if they live off-campus or need to travel beyond Davis regularly.
While many students adapt to these challenges and embrace the bicycle culture in Davis, it is essential for prospective students to consider their transportation needs and preferences when evaluating UC Davis as a potential college choice.
Potential drawbacks of a college town
Finally, the college town atmosphere of Davis, while charming and appealing to many students, may present certain drawbacks for others.
As a relatively small city with a population of around 70,000, Davis does not offer the same level of cultural attractions or shopping options as larger urban centers.
For students seeking a more cosmopolitan experience or a broader range of entertainment options, the laid-back atmosphere of Davis may not be the best fit.
However, it is worth noting that Davis is within easy reach of Sacramento and San Francisco, providing opportunities for weekend trips and exploration of larger cities.
When considering UC Davis, prospective students should weigh the pros and cons of living in a college-town environment and determine whether it aligns with their personal preferences and expectations for their college experience.
Conclusion
In conclusion, UC Davis offers a unique combination of academic excellence, strong STEM programs, diverse campus resources, and a commitment to sustainability, all set within the welcoming atmosphere of a college town.
However, it is crucial for prospective students to carefully consider the potential drawbacks, such as the large student population, limited housing options, transportation challenges, and the smaller scale of a college town.
By weighing the pros and cons of attending UC Davis, senior high school students can make a well-informed decision about whether the university aligns with their goals, values, and aspirations.
Ultimately, the choice of a college is a deeply personal one, and this article aims to provide a comprehensive and balanced perspective to help students navigate this important milestone in their lives.
AdmissionSight is willing to help
At AdmissionSight, we believe that every student deserves the opportunity to attend the college of their choice. That's why we specialize in providing expert guidance and support to help you gain acceptance to your top-choice schools.
Our team of college admissions specialists has over a decade of experience assisting students just like you in achieving their goals. We cannot stress this enough; we have the knowledge and expertise to help you succeed.
At AdmissionSight, we pride ourselves on being the most trusted name in college admissions advice. Our success is measured by the success of our students, many of whom have gone on to attend the most prestigious colleges in the country.
Don't leave your future to chance. Contact AdmissionSight today to schedule a free consultation and take the first step towards achieving your dreams. With our expert guidance and support, anything is possible.