UCLA Summer Programs
The University of California, Los Angeles (UCLA) is home to future world leaders, including Nobel Laureates and MacArthur Fellows, as well as other pioneers and inventors. You will be challenged to think critically and to consider new global views thanks to the academic rigor that they require of its students thus starting a tradition of excellence.
The courses and activities offered at UCLA Summer Sessions might assist you in achieving your academic and professional goals. The UCLA summer programs range from introductory classes to multidisciplinary summer institutes.
The UCLA summer programs give students the opportunity to select from more than 800 in-person classes that span anywhere from six to ten weeks and represent the university's wide range of academic offerings. Each year, more than 10,000 students from UCLA as well as thousands of visiting students from other parts of the United States and the world participate in UCLA summer programs. Students in high school have the option of selecting one to two classes offered by the UCLA summer programs.
Does UCLA have a Summer Program?
Does UCLA have a summer program? Yes, the University of California, Los Angeles is often regarded as the most prestigious educational establishment in the Southern California region offers the UCLA Summer Sessions. Because of its dedication to academic achievement, the University of California, Los Angeles (UCLA) is currently ranked as one of the best institutions in the world and is largely considered to be the best university to have been established in the 20th century.
Classes over the summer are broken up into nine different sessions that range in duration, in addition to a tenth variable session whose dates are determined by each individual program.
College/Professional Summer Institute
The UCLA College/Professional Summer Institutes offer participants a transformative educational experience by combining academics with a variety of extracurricular programming. This programming is rooted in UCLA's culture of innovation, academic excellence, and global responsibility and takes advantage of everything that Los Angeles has to offer.
You can move closer to achieving your professional goals while earning credit at UCLA. College and professional summer institutes will get you started on the road to success, whether you are thinking about going to graduate school or switching careers in the future. The following is a list of some of the available classes.
Big Data for Justice Summer Institute
The Big Data for Justice Summer Institute is a cutting-edge training program that runs for a total of four weeks and is aimed to teach students how to evaluate, analyze, visualize, and map large amounts of data by utilizing Tableau, GIS techniques, and other digital technologies.
The course has an emphasis on project-based learning and is comprised of a series of skill-building workshops and instructional seminars, as well as fieldwork and lab/studio time that is focused on issues pertaining to criminal justice in Los Angeles.
Students will work together with community partners to use data on arrests made by the Los Angeles Police Department in order to undertake analyses that are compatible with the advocacy work that is currently being done on the ground.
Student groups will collaborate to produce final reports that include not only a thorough explanation of the findings of the studies but also a visual representation of the data in the form of graphs, charts, maps, and other forms of figures.
Business of Media, Entertainment, and Sports Summer Institute
The Business of Media, Entertainment, and Sports Summer Institute is a one-of-a-kind, multi-disciplinary program that dives into the world of innovating, marketing, and managing within the multi-billion dollar business of entertainment, media, and sports. This program is designed for undergraduate students as well as working professionals.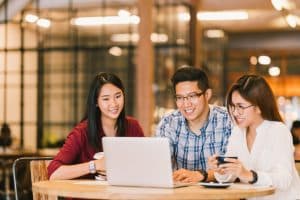 The UCLA Anderson School of Management is home to the Center for Management of Enterprise in Media, Entertainment, and Sports, which is responsible for hosting this Summer Institute. The program is available to students of any major.
By working in groups on a high-profile capstone project for a major entertainment company during the summer, students will gain experience in the legal, managerial, marketing, and financial aspects of running a global entertainment and media enterprise. This will allow them to apply what they have learned throughout the academic year.
Content Creation & Scriptwriting Summer Institute
Students who are interested in writing for the web, film, or theater are encouraged to enroll in the Content Creation and Scriptwriting Summer Institute, which is an intensive program that lasts for two weeks and awards UC credit. Classes in this program include webisode writing, screenwriting, playwriting, improv, and sketch comedy, so students have the opportunity to collaborate with some of the most renowned instructors in the country.
The combination of these classes will provide students with the opportunity to put their education to use by writing narratives that can be distributed across all forms of entertainment.
Students will receive practical experience in the process of generating and finishing three short-form writing examples while simultaneously gaining knowledge of the technical aspects of writing for the stage, the screen, and the internet. Students will also master the skill of teamwork outside of the classroom through activities such as attending guest workshops.
This program is intended for artists and students who are interested in gaining the additional discipline and training necessary for participation in a theatrical program at a university or for a career in the entertainment business. College and high school students (or students of any age who are at least 16 years old) are eligible to participate in this institute.
Summer College Immersion Program
Students who have excelled in high school are given the opportunity to participate in the Summer College Immersion Program (SCIP) at UCLA. During this program, they will study alongside UCLA undergraduates and receive a full introduction to college life.
In an effort to provide students with an education that is analogous to that which they would receive as undergraduates, SCIP gives students access to a wide variety of academic expertise and resources that are available at UCLA.
This is accomplished by having students participate in UCLA coursework in addition to attending lectures, workshops, and seminars. As students prepare to begin their journey through college, the extracurricular components of SCIP have been thoughtfully designed to give them the tools they need to achieve a healthy balance and prosper.
Participants who complete SCIP and achieve success will be awarded college credit, a certificate of completion for the program, and the skills necessary to effectively navigate the processes of applying to colleges, maintaining academic standing, and adjusting to life as a university student. SCIP students have the option of enrolling in one or two of the following on-campus UCLA classes.
Precollege Summer Institutes
The UCLA Precollege Summer Institutes give high school students who are self-directed and motivated the opportunity to earn college credit in as little as one to three weeks while simultaneously expanding their academic career and capabilities in a field of study that interests them.
Students obtain an in-depth and all-encompassing education in their chosen profession by participating in extracurricular activities including hands-on projects and performances, field trips, and guest lectures. These activities go above and beyond the traditional classroom setting.
High school students from all over the world are welcome to apply to participate in the Precollege Summer Institutes. You are cordially invited to become a part of the vibrant community at UCLA that is characterized by ideas, respect, and optimism. The following is a list of some of the available classes.
Design Innovation Summer Institute – Costume Design
Students who are interested in designing costumes for theater, cinema, or television can enroll in the Design Summer Institute in Costume Design, which is an intensive course that lasts for two weeks and can be taken for UC credit. This program offers students the chance to collaborate with members of our illustrious teaching staff on a variety of topics, including Costume 101, Introduction to Costume Sketching, Silhouette, Sculpture, and Costume Design for Theater, Film, and Television.
Students will be able to put their newly acquired skills to use by telling stories through the designs they create thanks to the combination of these two courses. In addition to acquiring practical experience in research, designing costumes, and constructing mood boards and color palettes, students will study the technical components of dissecting a script and the art of working together with directors. They will also learn how to collaborate effectively.
Outside of the classroom, students will participate in excursions to costume houses and museums, and they will also get the opportunity to attend a number of master workshops led by industry experts. These classes will address topics such as portfolio development and job preparation.
This program is intended for artists and students who are interested in gaining the additional discipline and training necessary for participation in a theatrical program at a university or for a career in the entertainment business.
Economics Summer Institute
The Economics Precollege Summer Institute at UCLA is a program that lasts for three weeks and is aimed to increase your knowledge of significant economic issues that are now affecting the United States as well as the rest of the world. Learn about a variety of job paths while simultaneously gaining college credit and studying economics at one of the best departments of its kind in the world.
Students who enroll in this program will develop skills in data analysis and improve their capacity to think like economists while gaining knowledge of topics pertaining to economic policy and the fundamentals of economic analysis. When students graduate from this program, they will have the essential basis to implement these approaches in order to grasp the most pressing problems facing society.
Film and Television Summer Institute – Cinematography
High school students are provided with a once-in-a-lifetime opportunity to learn cinematography at one of the most prominent film schools in the world by participating in the UCLA Film and Television Summer Institute – Cinematography. The highly motivated rising juniors and seniors, as well as high school graduates from the spring of 2022, are the target audience for this intensive course that lasts for one week.
Through a combination of listening to lectures and participating in hands-on lighting exercises, students are given a comprehensive education in the principles, creative potential, and technical aspects of cinematic lighting. Students will examine concepts like composition, framing, blocking, lens choice, camera movement/placement, exposure, lighting techniques/equipment, shot design, and set etiquette.
Is UCLA Summer Programs Worth It?
Knowing all the UCLA summer programs being offered, is UCLA summer programs worth it? The majority of colleges and universities provide high school students with the opportunity to spend the summer studying on campus.
Younger students are given the opportunity to play at becoming college students, strolling across the quad to their higher-level classes as any other student would do during the academic year. This opportunity typically comes in the form of residential programs that last for many weeks or months.
It is debatable whether or not this was their original intent. The majority of universities and colleges publicly assert that the purpose of impressive-sounding summer programs like the UCLA summer programs provide high school students with a taste of what it is like to be a college student.
They consume their meals in the cafeterias, sleep in the residence halls, and most significantly, they participate in the same rigorous academic coursework as they would if they were matriculated, students. It will be beneficial to your education.
The majority of students, particularly those who may feel understimulated or underwhelmed by the usual high school course load, may view this possibility as something out of a dream.
It is in everyone's best interest to broaden the educational horizons of high school students by introducing them to new fields of study, more difficult academic challenges, and subject matter that is outside of their typical curriculum. The majority of high schools do not provide courses in areas such as global health, film studies, journalism, modern art, or public policy; therefore, a summer program is an ideal opportunity for your student to investigate these areas.
Will Attending a Summer Program Guarantee Admission?
So, will attending a summer program guarantee admission? The quick answer is probably not, at least not in a manner that is direct. It is imperative that pre-college summer programs not be viewed in any way as a backdoor into the respective colleges and universities to which they are attached. The vast majority of these programs have no bearing on the undergraduate admissions procedures of the colleges to which they are attached.
With the exception of the most prestigious programs like the UCLA summer programs, college admissions officers are well aware of the high acceptance rates and price tags of many pre-college programs, and they won't necessarily view acceptance into one as a significant achievement unless the program in question is one of the most prestigious programs available. It's possible that they'll simply interpret it as evidence that your family is well off.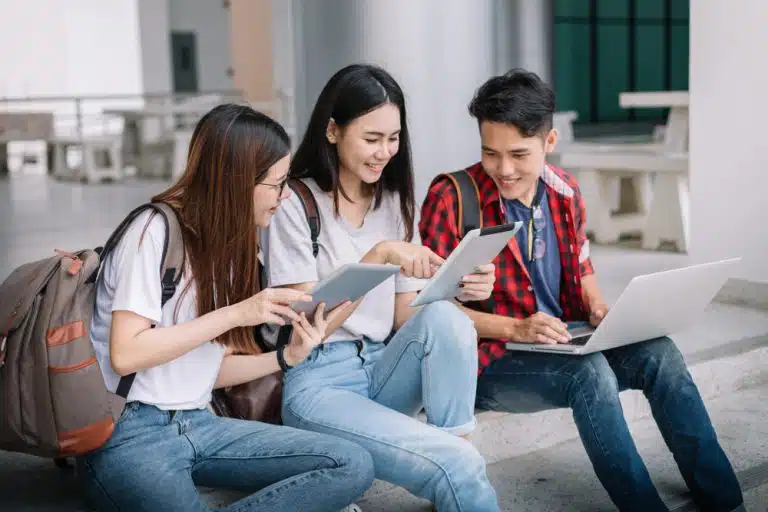 Despite this, enrolling in a program that prepares students for college may still be time well spent. It is important to keep in mind that many summer programs get their professors from the faculty of the college that hosts them. This means that even less selected programs may nevertheless present academic challenges.
Additionally, if you have the opportunity to take a course that is in line with your existing interests and specializations, this will underscore your commitment to that subject and enhance the profile you are trying to build in your college applications. If you have the opportunity to take a course that is in line with your existing interests and specializations.
Want to learn more about UCLA summer programs? You've come to the right place. At AdmissionSight, we have over 10 years of experience guiding students through the competitive admissions process.
AdmissionSight can help you put your best foot forward when applying to college this fall. Contact us today for more information on our services.