Understanding Villanova University's Ranking: A Comprehensive Review
Choosing the right university for higher education involves a multitude of considerations, among which, the university's ranking often takes a central place. Villanova University's ranking has consistently emerged as a focal point for students worldwide due to its commitment to academic excellence, robust faculty, and dynamic campus life. The prestige associated with the ranking highlights the institution's ongoing dedication to fostering intellectual growth and producing competent, confident graduates ready to face global challenges.
Villanova University's ranking reflects its standing as one of the top-tier universities in the United States. This renowned Augustinian Catholic institution, nestled in the suburbs of Philadelphia, Pennsylvania, continues to receive high rankings from prominent publications like the U.S. News & World Report.
Not only does the overall ranking of the university command respect, but specific programs, such as Business and Engineering, also receive noteworthy recognition, further adding to the significance of Villanova University's ranking in the world of academia.
Villanova University: An Overview
Villanova University, situated in the vibrant heart of Pennsylvania, is a prestigious, private, Augustinian Catholic university known for its commitment to academic excellence, rich history, and robust campus life. Established in 1842, the university derives its name from Saint Thomas of Villanova and has since been a beacon of intellectual and spiritual growth.
The university is organized into six colleges: the College of Liberal Arts and Sciences, the Villanova School of Business, the College of Engineering, the College of Nursing, the College of Professional Studies, and the Charles Widger School of Law. These colleges offer a wide array of undergraduate and graduate programs, covering a diverse range of disciplines.
Villanova's campus, spanning over 260 acres, is home to around 10,000 undergraduate, graduate, and law students, creating a dynamic and diverse community.
The Villanova community upholds the Augustinian values of Veritas, Unitas, and Caritas – Truth, Unity, and Love. These principles are woven into the fabric of the university, guiding its mission and shaping the lives of its students. The university is committed to promoting a deeper understanding of the relationship between faith and reason, as well as fostering a dialogue between science and religion.
One of the highlights of Villanova University is its low student-to-faculty ratio, which promotes a highly personalized learning experience. Small class sizes enable students to have meaningful interactions with their professors, enhancing their academic journey and paving the way for mentorships and research collaborations.
Beyond the classroom, Villanova offers students a multitude of opportunities to engage in service learning, leadership development, and community-building activities. The university hosts over 300 student-run clubs and organizations, ranging from performing arts groups and professional societies to service organizations and recreational clubs. This commitment to a holistic education ensures that students are not just academically proficient, but also well-rounded individuals prepared for life beyond the campus.
To sum up, Villanova University is more than just a higher education institution; it's a place where students can explore their interests, develop their talents, and prepare for a successful future. Its blend of strong academics, spiritual guidance, community engagement, and comprehensive student support makes it a place where students can truly grow personally, intellectually, and professionally.
What is the Ranking of Villanova University?
What is the ranking of Villanova University? Villanova University has long been synonymous with academic excellence, a reputation that is clearly reflected in its rankings across various categories. Recognized consistently as one of the top institutions in the United States, Villanova holds a distinguished spot in the educational landscape, offering robust programs that extend across diverse disciplines.
U.S. News & World Report
Villanova University is ranked #51 in the National Universities category in the 2022-2023 edition of U.S. News & World Report's Best Colleges rankings.
The U.S. News & World Report's rankings are highly respected and widely referenced in the world of academia. They use a set of comprehensive factors to determine the overall standings. These include graduation and retention rates, social mobility, undergraduate academic reputation, faculty resources, student selectivity, financial resources, alumni giving, and graduation rate performance.
The university's solid standing in these rankings is a testament to its strong graduation and retention rates, which indicate a high level of student satisfaction and success. Additionally, Villanova's impressive ranking in social mobility reflects the university's commitment to enrolling and graduating large proportions of disadvantaged students awarded with Pell Grants.
In terms of undergraduate academic reputation, Villanova has demonstrated excellence through the quality of its teaching, the breadth of its academic offerings, and the strength of its faculty. Furthermore, the high student selectivity score is indicative of Villanova's rigorous academic standards.
Alumni giving is another factor where Villanova shines. A high rate of alumni giving not only suggests satisfaction among former students but also provides the university with the resources to fund scholarships, improve facilities, and support faculty research. While the overall ranking is impressive, it's worth noting that individual colleges and programs within Villanova also earn high rankings. For instance, Villanova School of Business and College of Engineering have been regularly recognized for their excellence.
Times Higher Education University Rankings
Villanova University is ranked #128 in the Times Higher Education (THE) US College Rankings for 2022. THE rankings, renowned globally, evaluate universities across several performance indicators in areas like teaching, research, citations (research influence), international outlook, and industry income.
Villanova's strong focus on research, one of the performance indicators for THE rankings, is evident in the opportunities it provides for undergraduate and graduate students to engage in groundbreaking research alongside their faculty. Moreover, the university's commitment to an enriching, interactive teaching environment aligns well with the teaching indicator in THE rankings.
Given the diversity of its student body and faculty, Villanova also appreciates and fosters an international outlook, another important factor in THE rankings. The institution encourages global perspectives and experiences through a range of study abroad programs, international research collaborations, and a culturally diverse campus community.
QS University Rankings
Villanova University is ranked between 151-160 in the QS University Rankings for US universities in 2021.
QS (Quacquarelli Symonds) is a company that specializes in education and study abroad. They are known for their annual publication of university rankings, which are widely recognized globally. The QS World University Rankings consider factors such as academic reputation, employer reputation, faculty/student ratio, citations per faculty, international faculty ratio, and international student ratio.
Villanova's commitment to maintaining a low faculty-to-student ratio aligns well with one of the performance indicators of the QS rankings, which means students receive a highly personalized education experience. The University is also known for fostering an environment of research and intellectual growth, which likely contributes positively to its citations per faculty score – another critical indicator for QS rankings.
The university's international orientation is showcased through numerous study abroad programs, international research collaborations, and a diverse student body. This global engagement is an essential consideration in QS's international faculty and student ratios.
It's important to note that while Villanova University's ranking provides a useful guide for understanding the university's standing and the quality of its programs, it should not be the sole factor in choosing a university. As such, prospective students are encouraged to look beyond the rankings and consider these other factors when choosing an institution for higher education.
Why Do College Rankings Matter?
Why do college rankings matter? In the complex world of higher education, college rankings serve as a helpful tool for prospective students and their families when making decisions about which institutions to consider. For Villanova University, these rankings provide an external validation of the university's commitment to academic excellence, faculty quality, and student success.
Firstly, Villanova University's ranking provides recognition of the institution's excellence in academics. College rankings typically factor in metrics such as class size, faculty quality, graduation rate, and the academic caliber of incoming students. High rankings signal that Villanova maintains a rigorous academic environment, attracting bright and ambitious students while retaining top-tier faculty.
Next, these rankings also offer insights into the university's financial health. Metrics like financial resources per student and alumni giving rate are common factors in these rankings. For Villanova, strong performance in these areas indicates its ability to invest in faculty, research, student services, and campus facilities. This is beneficial for students as it enhances their learning environment, both inside and outside of the classroom.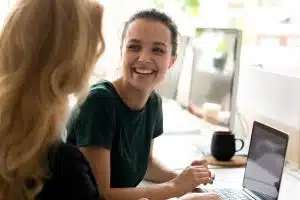 Furthermore, a high ranking in specific programmatic categories is a testament to the strength of Villanova's individual colleges and programs. This is particularly true for the Villanova School of Business and the College of Engineering, which regularly receive high marks in national rankings. A high ranking signifies that these programs offer an education that is among the best in its field.
Moreover, rankings matter for Villanova University because they can influence the perception of the institution among various stakeholders. For prospective students, a high ranking can be a deciding factor in their college choice. For alumni, it can enhance the prestige of their degree in the job market.
However, while rankings can provide a broad overview of an institution's standing, they cannot fully capture the unique aspects that make Villanova University special – its Augustinian Catholic tradition, commitment to service, vibrant student life, and more. Therefore, while rankings do matter, they are just one part of the picture. Prospective students should also consider other factors like personal fit, specific course offerings, extracurricular opportunities, and campus culture when choosing a university.
It's important to note that Villanova's approach to education is about more than just achieving high rankings. At its core, Villanova is committed to nurturing intellectual curiosity, promoting ethical conduct, and fostering a sense of social responsibility among its students. It strives to produce graduates who are not only academically proficient but also prepared to make a meaningful difference in their communities and the world at large.
What is the Benefit of Villanova University's Ranking in College Application?
What is the benefit of Villanova University's ranking in college application? Villanova University's high ranking brings several advantages when it comes to the college application process, not only for prospective students but also for the university itself. These benefits are multidimensional, impacting the perception of the university, the caliber of students who apply, and the future prospects of those who eventually attend.
Attractiveness to Prospective Students: High rankings often equate to academic prestige, which is an influential factor for many students when deciding where to apply. Villanova University's strong performance in rankings increases its appeal to prospective students looking for a high-quality education. This allure can be particularly beneficial for attracting out-of-state and international students who might be less familiar with the institution's specific qualities.
Quality of Applicants: A well-ranked institution like Villanova University tends to attract a higher caliber of applicants. These students often have impressive academic records, strong extracurricular involvement, and high test scores. As a result, Villanova has the opportunity to select from a pool of highly qualified candidates, maintaining its standard of academic excellence.
Increased Competitiveness: High rankings can lead to a greater number of applications, increasing the competitiveness of the admissions process. While this might make the application process more challenging for prospective students, it ultimately benefits the university by allowing it to maintain a selective admissions process, which helps sustain its prestigious ranking.
Future Opportunities for Students: Attending a highly-ranked university like Villanova can provide students with a competitive advantage when they graduate. Employers and graduate schools often view degrees from such institutions favorably, which can lead to better job opportunities and higher chances of acceptance into advanced degree programs.
Networking and Alumni Connections: The prestige associated with Villanova University's ranking extends beyond the classroom. Alumni networks are often robust and active at highly ranked schools, offering students ample opportunities for networking, internships, and job placements.
Financial Aid and Scholarships: Highly ranked universities often have more substantial financial resources, allowing them to offer more generous financial aid packages or scholarships. This can make a top-ranked education at Villanova more accessible to students who might not be able to afford it otherwise.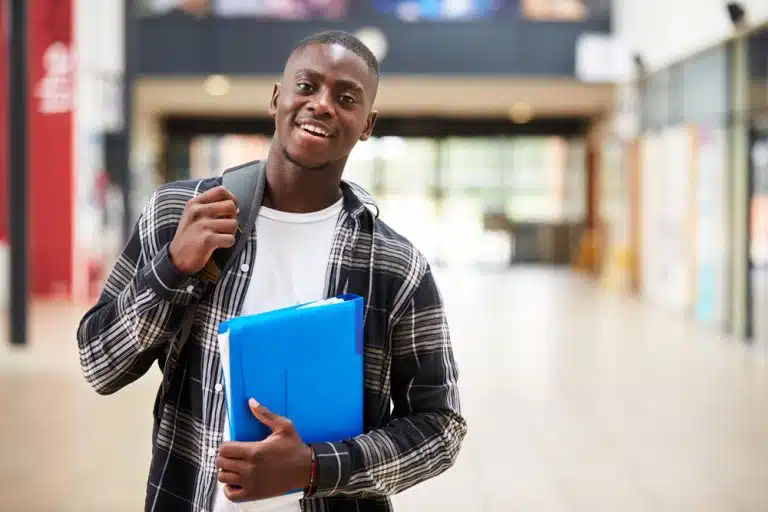 While these benefits are significant, it's important to remember that rankings don't capture the entire college experience. Factors such as campus culture, academic interests, location, class size, student support services, and extracurricular activities should also play crucial roles in a student's college decision process. Villanova University's ranking is undoubtedly impressive, but it's the combination of this ranking with the university's commitment to holistic education and service that makes it a truly exceptional place to study.
Conclusion
To conclude, Villanova University's ranking is the result of a consistent commitment to providing high-quality education across a range of disciplines. Its strong position in national and program-specific rankings reflects its dedication to academic excellence, rigorous curriculum, exceptional faculty, and student success. Whether you are considering Villanova for business, engineering, law, nursing, or liberal arts, you can expect a dynamic, enriching learning environment that prepares you for future success.
While rankings are a helpful tool in your college decision-making process, it's essential to remember they are not the sole factor to consider. Personal fit, course offerings, campus culture, and financial considerations are also critical. With its combination of strong rankings and a student-centered approach, Villanova University is a compelling option for any prospective student looking for a rich, comprehensive education experience.
However, the best way to truly understand Villanova's standing is to experience it firsthand. Whether you decide to explore its beautiful campus, engage with faculty and current students, or simply delve further into its academic offerings, you'll discover that Villanova's appeal extends far beyond its rankings. It is a vibrant community committed to intellectual growth, ethical understanding, and making a difference in the world.
Want to learn more about your chances of getting into Villanova University? You've come to the right place. At AdmissionSight, we have over 10 years of experience guiding students through the competitive admissions process.
AdmissionSight can help you put your best foot forward when applying to college this fall. Contact us today for more information on our services.