University of Florida and Colgate: A Comprehensive Analysis
In today's world, choosing the right university can be a daunting task, but it's an extremely important decision for any student. The decision involves considering various factors such as location, academic programs, campus life, and financial support. In this article, we will be taking a detailed look at the University of Florida and Colgate University to help you make an informed choice.
Introduction: Understanding the Significance of a Comparative Analysis
Before delving into the detailed comparisons of various aspects of both universities, it's essential to understand how a comprehensive comparative analysis can benefit you as a student. By comparing colleges using different parameters, you can gain insights into their strengths and weaknesses, get a sense of their academic atmosphere and culture, and evaluate whether they align with your aspirations and career goals.
Moreover, a comparative analysis can help you make an informed decision about which university to attend. It can also assist you in identifying the unique features of each institution, such as its research opportunities, extracurricular activities, and student support services.
Furthermore, a comparative analysis can provide you with a broader perspective on the higher education landscape. It can help you understand the trends and patterns in the industry, the challenges faced by universities, and the opportunities available to students in different fields of study.
Campus Life at the University of Florida and Colgate: A Comparative Overview
If campus life, student engagement, and extracurricular activities matter to you, both universities offer unique experiences. UF boasts a campus covering almost 2,000 acres, making it one of the largest universities in America. With more than 1000 student organizations, including social, cultural, and professional groups, UF students have access to numerous social and volunteer opportunities.
At Colgate, the campus is smaller, thereby enabling students to build close-knit relationships and witness more personalized interactions with faculty. Despite the significantly smaller size compared to UF, Colgate has an abundance of student clubs, organizations, and activities to participate in. The university prides itself on a tight-knit community and a strong sense of belongingness, establishing its place as one of the leading private liberal arts colleges.
One of the unique aspects of campus life at UF is the Gator Nights program, which offers free late-night activities and events every Friday night. From movie screenings to game nights, Gator Nights provides a fun and safe environment for students to socialize and unwind after a long week of classes.
Additionally, UF is home to one of the largest student-run pep rallies in the country, known as Gator Growl. This annual event, held during homecoming week, features live music, comedy acts, and a fireworks show, attracting thousands of students and alumni.
Colgate, on the other hand, offers a wide range of outdoor activities for students to enjoy. The university is located in the picturesque village of Hamilton, New York, surrounded by rolling hills and scenic landscapes. Students can take advantage of the nearby hiking trails, ski resorts, and lakes for outdoor adventures.
Academic Programs Offered at the University of Florida and Colgate: A Comparative Analysis
Both universities offer rigorous academic programs, with each having a unique approach. UF students have access to top-rated undergraduate programs such as business, engineering, and agricultural sciences. In addition, UF offers a dedicated honors program, allowing students to engage in interdisciplinary coursework, research opportunities, and study abroad programs.
Colgate offers an immersive liberal arts education that emphasizes individualized instruction, critical thinking, and cross-disciplinary connections. Colgate's core curriculum provides an interdisciplinary experience designed to create well-rounded and thoughtful graduates who have an extensive understanding of human history and culture.
Furthermore, the University of Florida offers graduate programs in various fields such as law, medicine, and education. The Levin College of Law is ranked among the top law schools in the country, while the College of Medicine is known for its research and clinical programs. The College of Education offers a range of graduate programs, including counseling, curriculum and instruction, and educational leadership.
Student-Faculty Ratio: A Comparative Overview between the University of Florida and Colgate
A low student-faculty ratio can be a determining factor in choosing a university as it allows for a more personalized and better learning experience. UF, with more than 7,000 full-time faculty members, contributes a student-faculty ratio of 20:1. On the other hand, Colgate boasts a student-faculty ratio of 9:1, allowing for a more intimate and personalized educational experience.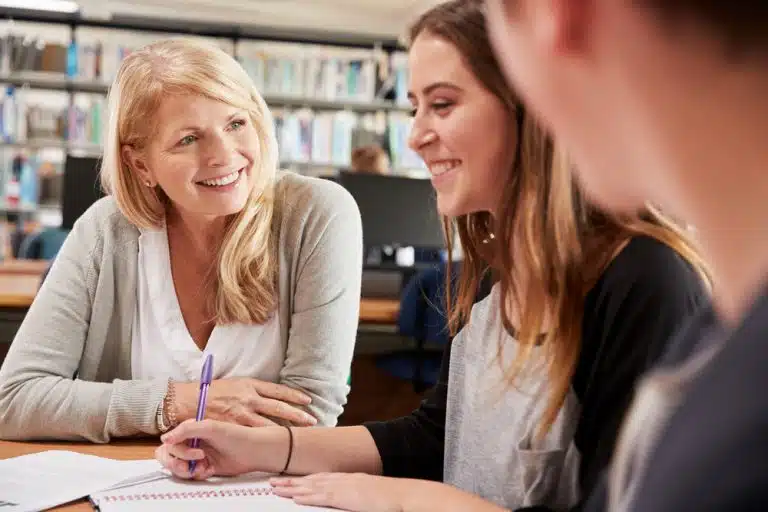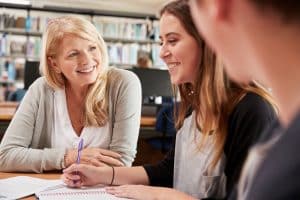 However, it is important to note that a low student-faculty ratio does not necessarily guarantee a better education. The quality of the faculty and their teaching methods also play a crucial role in the learning experience.
At UF, the faculty members are highly qualified and experienced in their respective fields, providing students with a comprehensive education. Similarly, Colgate's faculty members are known for their expertise and dedication to teaching, ensuring that students receive a top-notch education.
Admission Process: A Detailed Comparison between the University of Florida and Colgate
Applying to college requires a detailed understanding of the admission process and requirements. UF's admission process involves submitting academic transcripts, standardized test scores, essays, letters of recommendation, and extracurricular activities. The university uses a holistic evaluation approach, resulting in a highly competitive admission process.
In contrast, Colgate utilizes a need-blind admission process, making it possible to be accepted regardless of financial status. The application process involves submitting a Common Application along with an essay, test scores, and a secondary school report. Colgate offers both Early Decision and Regular Decision options for prospective students.
It is important to note that while UF's admission process is highly competitive, the university offers a variety of resources to help students navigate the process. These resources include admissions counselors, campus tours, and informational sessions. Additionally, UF offers a range of scholarships and financial aid options to help make college more affordable for students.
Tuition Fees and Financial Aid: A Comprehensive Analysis between University of Florida and Colgate
Tuition fees and financial aid can be major concerns when selecting a university. Colgate, being a private institution, charges a higher tuition fee than UF. The annual cost of tuition and fees at Colgate is $60,015, while at UF, it is $28,658 for in-state and $53,442 for out-of-state students.
Fortunately, both universities offer extensive financial aid options. Colgate commits to meeting 100% demonstrated financial need for all admitted U.S. students, while UF awards almost $300 million in financial support annually, with more than 50% of students receiving some form of financial aid.
It is important to note that financial aid packages can vary greatly between the two universities. While Colgate may cover 100% of demonstrated financial need, UF may offer a combination of grants, scholarships, work-study programs, and loans.
It is crucial for students and families to carefully review and compare the financial aid packages offered by each university to determine which option is the most affordable and feasible for their individual circumstances.
Campus Facilities and Infrastructure Comparison between the University of Florida and Colgate
The facilities and infrastructure of a university can significantly affect the quality of education and campus life. UF's campus features modern recreational centers, libraries, theaters, sports facilities, and museums, as well as cutting-edge research labs and teaching equipment.
Colgate's campus features stunning 575-acre land that includes state-of-the-art buildings for teaching, athletics, and residential purposes. The university has recently undergone a massive renovation process, updating its campus and modernizing its resources.
Additionally, the University of Florida has a strong focus on sustainability and has implemented various eco-friendly initiatives on campus. These include solar-powered buildings, water conservation programs, and a bike-sharing program to reduce carbon emissions. The university also has a LEED-certified building, which is a green building certification program that recognizes best-in-class building strategies and practices.
Student Organizations and Extracurricular Activities at the University of Florida and Colgate: A Comparative Overview
Both universities have an abundance of extracurricular activities and student clubs that cater to differing interests and passions. UF boasts a diverse range of activities, including Volunteer UF, Student Government, RecSports, and theater groups.
Colgate has a plethora of student organizations ranging from athletic, cultural, or academic communities. Some of the prominent clubs include the Colgate University Orchestra, Colgate Thon – Dance Marathon, and Global Health Initiative.
Moreover, the University of Florida has a strong Greek life presence, with over 60 fraternities and sororities on campus. These organizations offer opportunities for leadership, community service, and social events. In contrast, Colgate has a smaller Greek life community, with only 8 fraternities and 6 sororities. However, Colgate places a strong emphasis on community service and philanthropy, with many student organizations dedicated to giving back to the local and global community.
Additionally, both universities offer opportunities for students to participate in research and academic clubs. The University of Florida has a variety of research opportunities, including the Undergraduate Research Symposium and the Center for Undergraduate Research.
Colgate also has a strong focus on undergraduate research, with the opportunity for students to work with faculty members on research projects. Colgate also has academic clubs, such as the Economics Club and the Neuroscience Club, which provide students with opportunities to explore their academic interests outside of the classroom.
Athletics Programs at the University of Florida and Colgate: A Comparative Analysis
Both universities have exceptional athletic programs that offer excellent opportunities to participate in competitive sports. UF fields 21 varsity sports teams in the Southeastern Conference (SEC), making it one of the top sporting institutions in the conference.
Colgate, a member of the Patriot League, fields 25 NCAA Division I varsity athletic teams that compete in numerous sports like soccer, lacrosse, football, and basketball, with the student-athletes being celebrated with the moniker 'Red Raiders.'
Despite the differences in the number of varsity sports teams, both universities have a strong focus on academic success for their student-athletes. UF has consistently ranked high in the NCAA's Academic Progress Rate (APR) scores, which measures the academic progress and graduation rates of student-athletes. Similarly, Colgate has a strong commitment to academic excellence, with their student-athletes achieving a cumulative GPA of 3.2 or higher for 38 consecutive semesters.
Another notable difference between the two universities' athletic programs is their facilities. UF boasts state-of-the-art facilities, including the Ben Hill Griffin Stadium, which has a seating capacity of over 88,000, and the Stephen C. O'Connell Center, which is home to the men's and women's basketball teams.
Colgate, on the other hand, has a smaller campus and athletic facilities, but they have recently undergone renovations to improve their facilities, including the construction of a new ice rink and a new soccer and lacrosse stadium.
Career Opportunities for Students from the University of Florida and Colgate
After graduation, one of the most critical factors is the ability to land a job or pursue further education. UF offers an extensive Career Resource Center that provides students with numerous opportunities for internships, co-op programs, and career fairs.
Similarly, Colgate has a comprehensive network and resources of alumni who can support industry connections that can aid in job placements and internship opportunities. In addition, Colgate offers a strong on-campus recruiting program.
However, there are some differences between the two universities when it comes to career opportunities. UF is located in Gainesville, which is a hub for technology and innovation. This means that students have access to a wide range of tech companies and startups, which can provide valuable experience and networking opportunities. On the other hand, Colgate is located in a more rural area, which may limit the number of job opportunities available to students.
Alumni Network Comparison between the University of Florida and Colgate
Both UF and Colgate have a robust alumni network with several alumni groups and associations worldwide. UF alumni network has access to over half a million graduates who had a diverse impact in various fields.
The primary function of the Colgate Alumni Association is to facilitate lifelong connections between alumni and the university. Additionally, Colgate provides numerous alumni resources to continue education, skill-building, job searches, and networking.
However, there are some differences between the alumni networks of UF and Colgate. UF has a more extensive alumni network due to its larger student body and diverse range of programs. On the other hand, Colgate's smaller alumni network allows for more personalized connections and networking opportunities.
Colgate also has a strong focus on mentorship programs, where alumni can connect with current students and provide guidance and support. Overall, both universities have strong alumni networks that provide valuable resources and connections for their graduates.
Conclusion
UF, being a public research university, provides a large and diverse range of academic opportunities and facilities to its students, while Colgate offers a more personalized and intimate learning atmosphere, coupled with a strong core liberal arts education.
Ultimately, it's up to the individual to weigh and consider their options and make the decisive choice based on their interests, aspirations, and needs. Regardless of the decision, both universities will undoubtedly offer an unparalleled educational experience that will benefit their students for years to come.
Segue to AdmissionSight
At AdmissionSight, we firmly uphold the conviction that every student is entitled to the chance to pursue their dreams at their preferred college. Our mission is to equip you with the expert advice and unwavering support you need to secure a place at the schools you aspire to attend.
We take immense pride in being a beacon of trust and reliability in the realm of college admissions guidance. Our triumph is reflected in the achievements of our students, many of whom have carved their paths at some of the country's most esteemed colleges.