UPenn Academic Calendar
Does UPenn use semesters or quarters? UPenn academic calendar operates on a semester system. Systems with semesters typically last 14 to 16 weeks. Fall, Spring, and Summer make up each of their three terms.
2022 Fall Term
| | |
| --- | --- |
| New Student Orientation | August 24-29 |
| Second-Year Orientation | August 28-September 2 |
| Opening Exercises and Convocation | Aug-29 |
| First day of Fall Term classes | Aug-30 |
| Labor Day holiday | Sep-05 |
| Course Selection Period ends | Sep-13 |
| Fall Term Break | October 6-9 |
| Drop Period ends | Oct-10 |
| Indigenous People's Day | Oct-10 |
| Classes resume | Oct-10 |
| Homecoming | October 22 (Yale) |
| Deadline for Grade Type Change | Oct-28 |
| Family Weekend | November 11-13 (Harvard) |
| Advance Registration for Spring Term | October 31-November 13 |
| Last day of course withdrawal | Nov-07 |
| Thur-Fri class schedule on Tue-Wed | November 22-23 |
| Thanksgiving Break | November 24-27 |
| Classes resume | Nov-28 |
| Last day of classes for Fall Term | Dec-12 |
| Reading Period | December 13-14 |
| Final Examinations | December 15-22 |
| End of Fall Term | Dec-22 |
2023 Spring Term
| | |
| --- | --- |
| First day of Spring Term classes | Jan-11 |
| Martin Luther King Jr. Day holiday | Jan-16 |
| Course Selection Period ends | Jan-24 |
| Drop Period ends | Feb-20 |
| Spring Term Break | March 4-12 |
| Classes resume | Mar-13 |
| Deadline for Grade Type Change | Mar-17 |
| Advance Registration for Fall Term | March 20-April 2 |
| Registration for Summer Session Begins | Mar-20 |
| Last day of course withdrawal | Mar-27 |
| Last day of classes for Spring Term | Apr-26 |
| Reading Period | April 27-30 |
| Final Examinations | May 1-9 |
| End of Spring Term | May-09 |
| Alumni Day | May-13 |
| Baccalaureate | May-14 |
| Commencement | May-15 |
2023 Summer Term
| | |
| --- | --- |
| 11-Week Session classes begin | May-22 |
| Start of Session I classes | May-22 |
| Memorial Day holiday | May-29 |
| Juneteenth (no classes) | Jun-19 |
| End of Session I classes | Jun-28 |
| Start of Session II classes | Jun-29 |
| Independence Day holiday | Jul-04 |
| End of Session II & 11-Week Session classes | Aug-04 |
How Many Classes Can You Take In A Semester At UPenn?
How many classes can you take in a semester at UPenn? The College only allows 4.5-course units for first-year students during the first semester of the UPenn academic calendar. College students are only allowed to take 5.5-course units per semester after the first.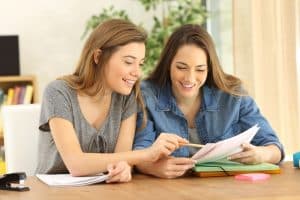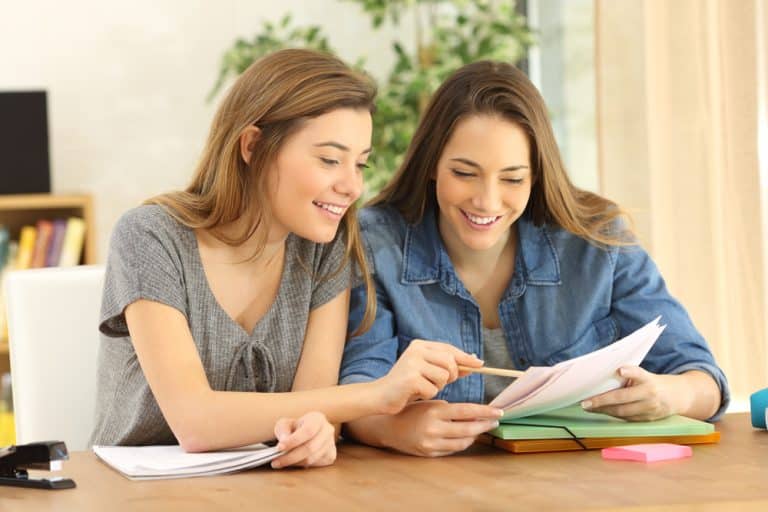 Following the conclusion of Advance Registration and the completion of the upcoming semester's schedules, students may raise these caps with the approval of their college contact. This calls for proof of strong performance (a GPA of 3.3 or higher) in 5 CU and the absence of any outstanding Incompletes.
No student may register for more than 7.5-course units in a term. Before taking any steps that would result in the student earning less than 4-course units in a particular term, students should always consult with an academic counselor.
What Is the Application Deadline For UPenn?
At the University of Pennsylvania, there are two admission options: Early Decision or Regular Decision. Incoming college students might ask "What is the application deadline for UPenn?" Let's tackle what these admission options entail and what are the important dates to remember.
Early Decision
The Early Decision program at Penn is legally binding, so if you are accepted, you must accept the offer of admission.
You will learn which of the following three results from your Early Decision application by mid-December:
The University of Pennsylvania has accepted you. You are obligated to accept UPenn's offer of admission because you are a part of the Early Decision program. Any applications you still have pending with other colleges or universities must be withdrawn.
You are deferred for consideration during Regular Decision. You will no longer be subject to the Early Decision contractual agreement and your application will be evaluated alongside the Regular Decision candidates. In late March or early April, you will receive a final notification of UPenn's choice.
The Early Decision program rejects your application. Your application for this cycle year has been submitted. You are welcome to submit another application during the subsequent application period if you are still interested in Penn. All Early Decision applicants will be informed of the precise time and date of the decision release at least one week in advance, allowing them to prepare for the arrival of their admissions decision.
Although applicants who are thinking about applying through Early Decision must submit their applications earlier (on November 1) than applicants who are submitting through Regular Decision (on January 5), the application process is the same for both.
Regular Decision
You must notify the Office of Admissions and withdraw your application to the University of Pennsylvania if you are a Regular Decision applicant and you are accepted by another institution under a binding Early Decision program.
The University of Pennsylvania has accepted you. You are now welcome to join the incoming first-year class after being accepted. You have until the deadline for replies from admitted students to accept or reject the offer of admission.
You are on a waiting list. You do not presently have a seat in the incoming class and have been added to the waitlist. You will be considered for admission later in the spring or summer if you decide to stay on the waitlist and if there is room.
The Regular Decision program rejects your application for admission. Your application for this cycle year has been submitted. You are welcome to reapply during the following application season if you are still considering Penn.
Aside from significant dates in the UPenn academic calendar, take note of these notification and student reply dates.
Decision Notification
Early Decision: Mid-December 2022
Regular Decision: By April 2023
Student Reply/Enrollment Confirmation
Early Decision: January 5, 2023
Regular Decision: May 1, 2023
What Are the Big Social Events At UPenn?
Apart from the rigorous academic activities noted in the UPenn academic calendar is the ongoing practice of several student customs and traditions that bring Penn students and alumni together. If you wonder what are the big social events at UPenn, let's discuss some popular ones.
Toast Throwing
Crowds of Quaker supporters engage in a special rite as a display of school pride. Football fans come together to sing "Drink a Highball" after the third quarter to honor the University's unofficial drink, the Pennsylvanian, which is created with Calvados, a splash of Madeira Wine, an egg white, and a touch of lemon.
In the distant past, students would figuratively raise a drink in salute to the accomplishments of Penn's sporting teams. Students who were adamant and insisted on maintaining this custom during Prohibition were forced to actually "toast" Penn because they were unable to use alcohol. Toast is thrown onto the sidelines by the supporters as the song's final line, "Here's a toast to dear old Penn," is sung.
According to a different account of the beginnings of toast tossing, a student was inspired to start the tradition in 1977 after watching a performance of The Rocky Horror Picture Show in which audience members hurl toast at the screen. It is not uncommon to witness a shower of bagels, donuts, or even a loaf of French bread come flying down from the stands as a result of some kids' more inventive projectile choices in recent years.
Econ Scream
On the night before the first Microeconomics 001 midterm exam, hundreds of students—mostly freshmen—participate in a mass yell on the Junior Balcony of the Lower Quadrangle to decompress. The Freshman Class Board, a division of Penn's student government, has continued this custom by holding it as their annual first Board function.
U-Night
U-Night, which was introduced with the Class of 2021, is the last change to the Penn traditions experience. Along with Convocation, Hey Day, and Graduation, the event is one of only four occasions when the whole sophomore class will be present at the same location.
Hey Day
Several classroom customs are honored in April. Class Day, which was first observed in 1865 as an addition to the final graduation exercises, honors the graduation of all classes as well as the seniors' departure. This day combined with Straw Hat Day to form the "day of two events" in 1916. These two ceremonies led to the creation of Hey Day in 1931.
On this day, the juniors have a picnic on High Rise Field before marching triumphantly to College Hall down Locust Walk while wearing straw "skimmers" and canes. The custom of the parade started in 1949.
Recently, styrofoam hats have replaced straw skimmers, and students are now biting off pieces of one another's caps. When the procession arrives at College Hall, the students welcome the university president by forming an arch with their canes. The juniors are then "formally" proclaimed seniors after statements by the departing and incoming senior class presidents. The university remembered the 100th Hey Day ceremony in May 2015.
Ivy Day
A building is surrounded by ivy, and to mark the occasion, an "Ivy Stone" is set on the structure. The day was formally shifted to the Saturday before Commencement in 1981.
The Spoon, Bowl, Cane, and Spade awards, which recognize four men who have graduated, and the Hottel, Harnwell, Goddard, and Brownlee awards, which recognize four women who have graduated, are also given out on this day.
A well-known person is invited by the class to speak at the celebration. Recent Ivy Day addresses have been given by basketball player Julius Erving, former Pennsylvania governor and mayor of Philadelphia Ed Rendell, and Penn parent Joan Rivers.
Spring Fling
Every year towards the conclusion of the Spring semester, students participate in Spring Fling, a festival that typically starts on the Friday of the second-to-last week of the semester and lasts until Saturday night.
The university's Social Planning and Events Committee organizes Fling, which debuted in 1973 and is known as the biggest collegiate gathering on the East Coast. The Quadrangle, Wynn Commons, and College Green are the locations for the event (or Quad). Carnival-themed activities and food are set up on College Green. Penn's performing arts ensembles take the Quad's two stages.
The Social Planning and Events Committee (SPEC) (Bringing events to Penn since 1989) brings in a headlining musical artist for a concert on Friday night. On College Green, Penn hosts a festival on Saturday night. Wyclef Jean, Busta Rhymes, Sonic Youth, and Of A Revolution were previous concert attendees. Ben Folds and Third Eye Blind performed at the 2007 event. Since Ludacris, Gym Class Heroes, and OK Go were on the 2008 concert's triple bill, Franklin Field was chosen as the new location.
Convocation
The tradition of Penn's convocation dates to 1910 (and perhaps, on an informal basis, earlier). Although the structure may have varied throughout time, this occasion still serves as a crucial turning point for undergraduates at Penn. The complete incoming Class of 2025 will participate in this ceremony for the first time. On Hey Day their junior year and at Commencement their senior year, they will reunite once more.
Penn Relays
The oldest and biggest track and field event in the country is the Penn Relays, which has been held at Franklin Field every year since April 21, 1895.
The Penn Relays hosted 116 events in 2012, and more competitors competed there than at any other track and field event in the globe. It frequently draws over 15,000 competitors from high schools, colleges, and track clubs from across North America and internationally, particularly Jamaica, who compete in more than 300 events over five days.
The competition has a long history of being credited with making relay races more common. It takes during the final full week of April, concluding on the final Saturday. Over the final three days, attendance often exceeds 100,000, and Saturday attendance has occasionally gone over 50,000.
What Is It Like Being At UPenn?
UPenn earned the nickname "Social Ivy" because students participate in extracurricular activities, and the motto "work hard, play hard" dominates the campus. However, don't be fooled by the school's laid-back atmosphere; the academics are challenging. To know more about what is it like being at UPenn, here are a few things you can anticipate in attending UPenn.
Academics
Penn undergraduates have access to a foundation in the arts and sciences that allows them to explore and comprehend the world. Most students start their study at one of the four schools, though they may pursue courses at all four. Students can choose from more than 4,200 courses (including ones offered in more than 40 languages), select from several interdisciplinary minors, and pursue multiple degrees.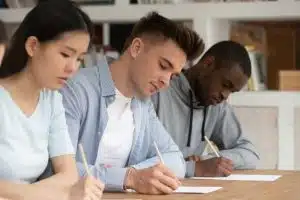 Regarding undergraduate business programs, UPenn has been ranked as the best university in the nation. To be more precise, UPenn was ranked #1 for its program offerings in business management, finance, and real estate, and second for its business marketing programs.
Outside of the business realm, the University of Pennsylvania also offers top-notch programs. One of these is their bachelor's degree program in nursing, which is the best program of its kind in the nation.
In addition to having numerous highly regarded academic programs, Penn is well known for being one of the top research universities in the country. The university boasts a more than $1 billion annual research budget.
Housing
Professors and graduate students coexist with undergraduates in Penn's vibrant residential community, providing guidance and strengthening the network of friendly and active College Houses.
Each College House has its own character and special events, such as frequent concerts in beautiful roof-top salons, apple picking in the fall, and late-night brunches that are the ideal accompaniment to Spring Fling.
Building designs range from the historic Quadrangle's architecture to suite-style homes to 24-story high-rises with panoramic vistas.
However, professors and graduate students share residences with undergraduates in all College Houses, providing guidance and bolstering the intellectual atmosphere. In addition to resources, amenities, and programming that enable an engaging, comfortable residential life, all Houses provide on-site tutoring and technology and are within a short distance from the campus's heart.
Student Clubs and Activities
The diverse and active academic, artistic, cultural, social, and recreational endeavors of the Penn community are supported by more than 450 student-run groups. A tiny sample of the options you must learn about student life outside of the classroom is provided here. Additionally, it is feasible to obtain money and support to launch your own organization if there isn't one already on campus that aligns with your interests.
Students at Penn are adept, talented, and involved in the performing arts, whether they are on stage or in the background.
Athletics
Penn Varsity athletics offers the best Ivy League, NCAA Division I athletic competition, whether you choose to watch or compete. Club sports provide opportunities for regular practice and competition against nearby schools in a specific league or in regional competitions.
Everyone can participate in intramural sports, from seasoned athletes to those who want to attempt a new sport. Their mission is to offer all levels of athletes engaging, secure, and competitive sports programming.
Location
Philadelphia offers a big city environment with a small-town feel. You can visit renowned museums, savor delicious cuisine, run through one of the biggest metropolitan parks, or attend a concert at one of the numerous nearby venues.
Penn students study and live in a thriving metropolis that offers many options. UPenn's campus community uses Philadelphia, which is where we live, as a living and learning laboratory. With a wealth of history, culture, art, and recreational opportunities, Philadelphia has something for everyone to do. Consider venturing outside of Penn's campus to explore the City of Brotherly Love.
After exploring the UPenn academic calendar, incoming college students should focus on how to get ready for UPenn enrollment. One of the most selective schools in the nation, UPenn only admitted to six applicants out of every hundred applications received. We at AdmissionSight have more than ten years of experience helping students navigate the challenging admissions process so they can enroll in the best colleges in the world.
Book an initial consultation with AdmissionSight to start preparing your application materials and boosting your chances.