USC Summer Programs
High school students such as yourself have the opportunity to gain university experience through a program offered by the University of Southern California that lasts for four weeks. The classes of the different USC summer programs are lively, interesting, and difficult, and they give you the opportunity to explore new fields of study or build on the knowledge you gained in high school.
With the USC summer programs, you can be expected to participate in group projects, get hands-on lab experience, go on field trips, listen to guest speakers, or complete comprehensive projects, depending on the particular course. You will only be able to register for one class because the daily workload for each class is between five and six hours, and you won't be able to attend more than one class at a time.
Applications for USC summer programs are considered for review in the order in which they are received, and new students are admitted on a continuous basis. If the class you want to take is full and you meet all of the requirements for admission, you will be put on a waitlist for your first-choice class and given the opportunity to enroll in either your second or third-choice class.
Does USC have a Summer Program?
Does USC have a summer program? Yes, USC Summer Programs offers exceptional high school students a chance to continue a legacy of success by participating in one of their many one-of-a-kind 4-week or 2-week summer courses. Students that are accepted into the USC Summer Programs will have the opportunity to prepare for college in the entertainment capital of the United States, Los Angeles, California, while also participating in academic and campus activities. Courses in the USC Summer Programs are taught by members of the USC faculty as well as other seasoned professionals from the USC academic community.
The instructors of the USC summer programs combine lectures, hands-on workshops and labs, guest speakers, and academic field trips to destinations all over Los Angeles to produce an interactive and interesting educational experience for the students. Each lesson is intended to be more participatory, interesting, and difficult than accelerated high school classes or the general introduction classes provided by other summer pre-college programs.
Exploration of Architecture
The program "Exploration of Architecture" is an immersive one that will connect you with the thinking process behind architecture as well as the design process. This program will push you to connect with the built environment on a deeper level by providing opportunities to experience and create meaningful places through dynamic learning methods. It will also provide you with the opportunity to do so. You will use your imagination and draw, in addition to finding, examining, and analyzing places and buildings that are significant architecturally.
You will broaden your understanding of the architectural field by participating in discussions, having dialogues, and being interviewed by prominent architects and academics. The purpose of the program is to encourage you to continue your study so that you can become successful architects, designers, and researchers who are influential members of your community and beyond.
Analytics: The Power of Data for Businesses
How does TikTok decide which videos to recommend to you to watch? How is Tesla achieving its goal of having cars drive themselves? How does Amazon ensure that your order will arrive the following day? The analysis of data is the key to everything. You will study the essential strategies that organizations use to answer these questions in the course titled "Analytics: The Power of Data for Businesses," and you will also gain hands-on experience manipulating data yourself.
You are going to be instructed on how to clean and organize data in order to get it suitable for analysis. After you have completed the cleaning process, the next step is to understand how to visualize it and derive insights from those visualizations. You will gain an understanding of the methods that companies implement to classify and cluster data in order to forecast future behavior and locate target audiences. And last, and this may be the most crucial part, you will develop the vision of a data analyst, one that is eager to uncover ways in which these algorithms might be applied to the real world.
Discover Engineering
Engineering is a discipline that has an effect on all facets of life, including societal dynamics, political climate, and technological advancement. If you have ever thought about majoring in engineering at the university level, taking the "Discover Engineering" course is a fantastic way to get a sneak peek at what lies in store for you. You will learn about the many subfields of engineering by attending lectures at the university and participating in classroom discussions.
Through participation in hands-on projects that require planning, construction, and evaluation, you will acquire valuable practical experience. Using design thinking and the engineering design process as a framework, you will learn how to conduct research.
Global Health: Investigating Outbreaks, Preventing Disease & Promoting Health in an Ever-changing World
In this class, you will gain an understanding of the most recent methods that have been developed to improve people's health, reduce the risk of disease, and provide medical assistance to underserved populations all over the world. This course takes a broad, interdisciplinary perspective and investigates how various fields of study, including medicine, public health, international relations, economics, and others, need to be linked in order to save lives on a global scale.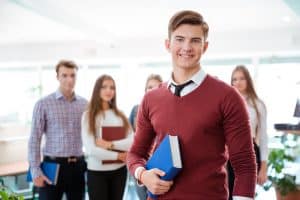 Recent new outbreaks, such as COVID-19, Ebola, and Zika, have attracted the attention of media outlets all over the world and demonstrated how the expansion of global trade and travel helps the rapid spread of disease. Zika virus has been linked to birth defects in babies. In the first half of the class, we will discuss how susceptible we all are to infectious diseases, and you will gain an understanding of the core methods that are utilized to diagnose, treat, and prevent infectious diseases. We will look at both historical and contemporary examples of infectious disease outbreaks, and we will understand the tactics that are used to anticipate, identify, and control infectious disease outbreaks both locally and globally.
Inequity, poverty, gender, climate change, and corporate activities will be the primary topics of discussion throughout the second part of the class. This will include how these factors contribute to poor physical and mental health conditions. We will analyze nations and communities that are disadvantaged and marginalized, as well as investigate and discuss the ways in which human rights law and the ideals of solidarity and justice might improve health throughout the world. To develop the data required to argue for policy changes, we will also practice using a variety of research methodologies, ranging from conventional surveys to photo installations.
We take an approach that is very hands-on and practical by incorporating exciting, daily individual and group activities, as well as field trips into our curriculum. Students with an interest in medicine, public health, anthropology, international relations, international business, economics, law, and other related fields are encouraged to enroll in this class. To put it another way, the course is open to anyone who is enthusiastic about contributing to the preservation and improvement of health on a global scale.
Digital Media Practice, Production & Literacy
The goal of this hands-on, interdisciplinary course is to teach digital media literacy through the conscious creation of media in order to equip participants with the skills necessary to navigate an ever-changing news and media landscape and make ethical contributions to it. By becoming educated in the processes of digital media production and dissemination, students who take the course titled "Digital Media Practice, Production, and Literacy" are better prepared to become critical news and media consumers as well as contributors.
Understanding the economic, technical, and storytelling considerations that go into making different types of media messages — from serious news to viral TikToks — demystifies the creators' motivations, challenges traditional notions of objectivity in journalism and enables one to not only see a piece of media for what it is but also to make their own intentional and impactful media.
There is little doubt that the media has the ability to inform and entertain, but it also possesses the potential to misinform and disinform, call for action, alter societal attitudes, affect public opinion, and even influence verdicts and legislation. Both good-hearted people and people with nefarious intentions have utilized this tactic as a tool to bring about the changes in the society that they envision. Now, more than ever, it is essential that we understand the ability that the media and news have to shape both our understanding of the world and our willingness to take action in it.
This is because we live in a thoroughly digital age that is marked by surveillance, fragile democracies, fake news, and pervasive social media. To become active citizens in the 21st century, we first need to become educated in digital media so that we can safeguard the truth, society, and possibly even our own mental and physical well-being.
Musical Theatre
Through participation in "Musical Theatre," you will have the opportunity to immerse yourself in music, movement (or dance), and play! Your ability to physically convey a narrative will improve as a result of your participation in movement classes, during which you will be introduced to a variety of dance genres. You will learn how to act the song out and experience the music as you progress through your vocal performance classes.
Your unique relationship to the character and the text, in addition to the fundamentals of acting, will be the primary focus of the acting classes you take. The experience you will have at the USC School of Dramatic Arts will provide you with challenging play and the ability to celebrate who you are as an individual via musical theater.
Future Physicians
The "Future Physicians" class is open to anyone who has ever entertained the idea of working in the medical field or becoming a doctor. The primary objective of the class will be to provide you with a genuine understanding of what it is like to practice medicine, including both the gratifying aspects and the difficult challenges of the profession.
Learn what it is like to live, think, feel, see, behave, and be treated as a doctor on a daily basis by immersing yourself in those experiences. As you ponder the possibility of pursuing this line of work, the purpose of this class is to provide you with an understanding of the real-world considerations and pressing problems that you should take into account. The course will spend some time discussing what it's like to go to medical school, but the primary focus will be on what it's like to be a doctor.
Lawyers, Law & the Legal Profession
You will investigate U.S. law and the fundamental framework of the American legal system in the course titled "Lawyers, Law, and the Legal Profession." This course will also teach you how the many parts of government have influenced both history and our day-to-day lives. You will also be given an introduction to the fundamental components of the legal profession, such as the educational training that lawyers receive, the many roles that lawyers play, and the many careers that can be pursued in the legal field.
This course examines not only the political framework of our country but also the pathways to becoming a lawyer and working in the legal industry. This is accomplished through a combination of in-class instruction, outside speakers, and field trips.
Is USC Summer Programs Worth It?
With many interesting USC summer programs being offered, is USC summer programs worth it? The majority of colleges and universities provide high school students with the opportunity to spend the summer studying on campus. Younger pupils are given the opportunity to play at becoming college students, strolling across the quad to their higher-level classes as any other student would do during the academic year. This opportunity typically comes in the form of residential programs that last for many weeks or months.
The majority of institutions, on the other hand, insist that the purpose of their impressive-sounding summer programs is to provide high school students with a taste of what it is like to be a college student. Both academically and socially, participating in the USC Summer Programs is a fantastic way to get ready for the rigors of college. As a student in high school, you will not have the opportunity to be on a college campus and to meet people from all over the world; therefore, you should make the most of this experience while you still have it.
The majority of students, particularly those who may feel understimulated or underwhelmed by the usual high school course load, may view this possibility as something out of a dream. It is in everyone's best interest to broaden the educational horizons of high school students by introducing them to new fields of study, more difficult academic challenges, and subject matter that is outside of their typical curriculum. The majority of high schools do not provide courses in areas such as global health, film studies, journalism, modern art, or public policy; therefore, a summer program is an ideal opportunity for your student to investigate these areas.
Will Attending a Summer Program Guarantee Admission?
Will attending a summer program guarantee admission? The quick answer is probably not, at least not in a manner that is direct. It is imperative that pre-college summer programs not be viewed in any way as a backdoor into the respective colleges and universities to which they are attached. The vast majority of these programs have no bearing on the undergraduate admissions procedures of the colleges to which they are attached.
With the exception of the most prestigious programs, college admissions officers are well aware of the high acceptance rates and price tags of many pre-college programs, and they won't necessarily view acceptance into one as a significant achievement unless the program in question is one of the most prestigious programs available. It's possible that they'll simply interpret it as evidence that your family is well off.
Despite this, enrolling in a program like the USC summer programs that prepare students for college may still be time well spent. It is important to keep in mind that many summer programs get their professors from the faculty of the college that hosts them. This means that even less selected programs may nevertheless present academic challenges.
Additionally, if you have the opportunity to take a course that is in line with your existing interests and specializations, this will underscore your commitment to that subject and enhance the profile you are trying to build in your college applications. If you have the opportunity to take a course that is in line with your existing interests and specializations.
Want to learn more about USC summer programs? You've come to the right place. At AdmissionSight, we have over 10 years of experience guiding students through the competitive admissions process.
AdmissionSight can help you put your best foot forward when applying to college this fall. Contact us today for more information on our services.