Villanova vs Vassar: A Look at the Differences and Similarities
Deciding which college or university to attend is a major life decision that requires thorough research and contemplation. When considering higher education options, two well-renowned institutions, Villanova and Vassar, are often compared for their distinctive qualities. In this article, we'll compare Villanova vs Vassar across a variety of categories, ranging from academic offerings to campus safety measures.
Villanova vs Vassar: Location and Campus Size
One of the first factors that comes to mind when evaluating colleges is location and campus size. Villanova University is located in Villanova, Pennsylvania, a suburb of Philadelphia. The campus spans over 260 acres and includes both historic and modern buildings. Vassar College, on the other hand, is situated in Poughkeepsie, New York, a scenic town located in the heart of the picturesque Hudson Valley. The campus is comparatively smaller, covering around 1,000 acres and is widely recognized for its breathtaking natural beauty.
In addition to its natural beauty, Vassar College's campus is also known for its unique architecture. The campus features a mix of Gothic, Victorian, and modern styles, with buildings designed by renowned architects such as Eero Saarinen and Marcel Breuer. The Frances Lehman Loeb Art Center, located on campus, is also a notable architectural landmark, with a modernist design that contrasts with the surrounding historic buildings.
Villanova vs Vassar: Student Demographics and Enrollment Numbers
The demographics of a student body can influence the campus culture and community feel of a college or university. Villanova University has a total enrollment of approximately 10,800 students, with a roughly even split between undergraduate and graduate students. 
On the other hand, Vassar College is a smaller institution with a total enrollment of around 2,450 students, with a significant majority of undergraduates. Both institutions have diverse student bodies, with Villanova reporting an undergraduate representation of all 50 states, while Vassar boasting a student population from over 70 countries worldwide.
It is important to note that student demographics and enrollment numbers can also impact the resources and opportunities available to students. For example, larger universities like Villanova may have more extensive research facilities and a wider range of academic programs, while smaller colleges like Vassar may offer more personalized attention and smaller class sizes. Additionally, the demographics of a student body can also impact the types of student organizations and extracurricular activities available on campus, as well as the overall campus climate and sense of community.
Villanova vs Vassar: Academic Offerings and Special Programs
The offerings of each institution's academic programs play a significant role in decision-making for prospective students. Villanova University is highly recognized for its nationally ranked business program and strong programs in engineering and nursing. 
In contrast, Vassar College places a greater emphasis on the liberal arts, with notable programs in foreign languages, film, and literature. Both institutions offer unique academic opportunities such as summer research programs, independent research projects, and study abroad programs in partnership with top institutions worldwide.
Additionally, Villanova University offers a wide range of graduate programs, including a highly regarded law school and a top-ranked program in education. Vassar College, on the other hand, has a unique interdisciplinary program called "Science, Technology, and Society" that explores the intersection of these fields and their impact on society.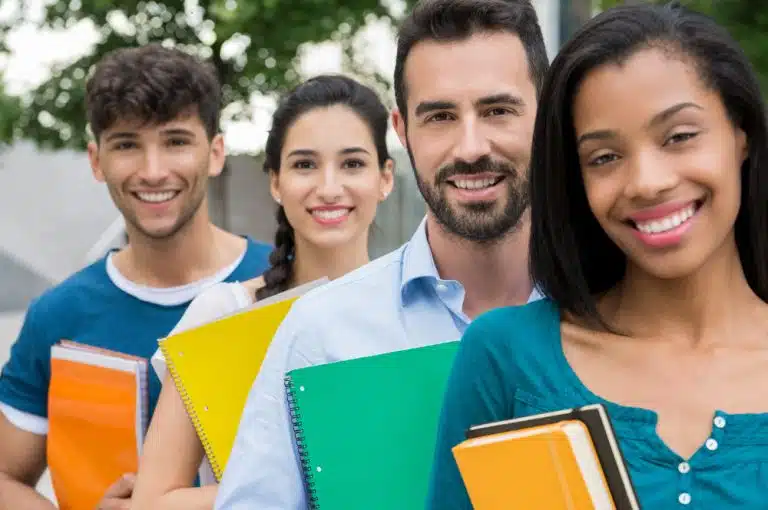 Furthermore, both institutions have special programs that cater to the needs of specific student populations. Villanova University has a program called "Nova Edge" that provides academic and social support to first-generation college students, while Vassar College has a program called "Transitions" that supports students with disabilities during their transition to college life.
Villanova vs Vassar: Campus Culture and Student Life
The campus culture of each institution can play a vital role in the quality of the student experience. Villanova University, as a Catholic institution, places a significant emphasis on community engagement, spiritual growth, and service learning opportunities. 
Vassar College, in contrast, values social activism, inclusivity, and openness to diverse perspectives. Both campuses offer a variety of clubs and extracurricular activities, including Greek life, student government, and community service clubs.
Additionally, both Villanova University and Vassar College prioritize mental health and wellness resources for their students. Villanova offers counseling services, stress management workshops, and a mindfulness meditation program. Vassar provides access to therapy and psychiatric services, as well as a wellness center that offers yoga and meditation classes. Both institutions recognize the importance of supporting students' mental health and well-being as a crucial aspect of their overall success and happiness.
Villanova vs Vassar: Athletics and Sports Programs
Universities with robust athletic programs offer a unique student experience that often defines college life for many students. Villanova University is part of the Big East Conference with a storied tradition in both football and basketball. Vassar College offers a range of varsity and club sports, including soccer, golf, and softball. While athletics is a more significant part of the student experience on Villanova's campus, both institutions offer excellent athletic facilities and opportunities for exercise and recreation.
Additionally, both Villanova University and Vassar College prioritize the well-being of their student-athletes. They provide access to top-notch medical care, including athletic trainers and physical therapists, to ensure that their athletes are healthy and able to perform at their best. Furthermore, both universities offer academic support services to their student-athletes, such as tutoring and study halls, to help them balance their athletic and academic commitments.
Villanova vs Vassar: Extracurricular Activities and Clubs
The richness and variety of extracurricular activities and clubs can heavily influence the social life and personal growth of a student. At Villanova University, students can participate in a wide range of clubs, including theater, debate, entrepreneurship, and community service. Vassar College also has a vibrant extracurricular culture, with highly regarded a-capella groups, environmental action groups, and service organizations, among others.
Moreover, extracurricular activities and clubs can also provide students with valuable skills and experiences that can enhance their resumes and future career prospects. 
For instance, participating in a business club can help students develop leadership and networking skills, while volunteering for a non-profit organization can provide them with hands-on experience in project management and community outreach. Therefore, it is important for students to explore and engage in extracurricular activities and clubs that align with their interests and goals.
Villanova vs Vassar: Faculty and Teaching Styles
The quality of a college's faculty and its approach to teaching can have a lasting impact on student learning and academic performance. Villanova University boasts a highly regarded faculty with a student-to-faculty ratio of 10:1. Instruction at Vassar College is based on a highly collaborative and interdisciplinary approach with faculties who are highly engaged and committed to their students' success. Both universities draw upon distinguished visiting scholars and experts to enhance the learning experience.
Additionally, Villanova University offers a variety of teaching styles to cater to different learning needs. From traditional lectures to hands-on experiential learning, students have the opportunity to engage with course material in a way that best suits their learning style. Vassar College also emphasizes the importance of small class sizes, with an average class size of 17 students, allowing for personalized attention and meaningful discussions in the classroom.
Admissions Requirements and Acceptance Rates
Admissions requirements and acceptance rates are critical factors for prospective students in the application process. Villanova University's acceptance rate stands at around 25%, while Vassar College boasts a highly selective acceptance rate of approximately 20% of applicants. Both require solid grades, test scores, and excellent essays when evaluating applicants for enrolment.
Aside from academic requirements, both Villanova University and Vassar College also consider extracurricular activities and community involvement when evaluating applicants. Villanova University values leadership and service, while Vassar College looks for students who have made a positive impact in their communities.
It's important to note that acceptance rates can vary depending on the program or major a student is applying for. For example, Villanova University's School of Business has a lower acceptance rate than their College of Liberal Arts and Sciences. Similarly, Vassar College's acceptance rate for their Computer Science program is much lower than their acceptance rate for their English program.
Job Placement and Career Opportunities
Career opportunities and job placement rates are equally important considerations, particularly for students in their final year of study. Villanova University offers students access to a robust network of employers and career counselors, with a reported career placement rate north of 90% within six months of graduation. Vassar College provides similar support, with many graduates pursuing careers in sectors such as finance, the arts, and academia.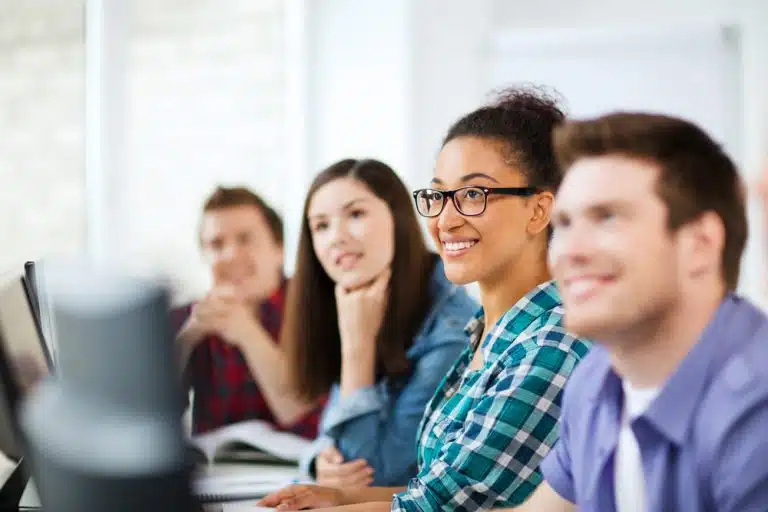 Tuition Costs and Financial Aid Availability
The costs of attending college and the availability of financial aid are essential considerations for many students. Villanova University's annual tuition and fees range around $62,000, with the average financial aid package totaling approximately $40,000. Vassar College's annual tuition and fees amount to around $65,000, and the average financial aid package for students in need is around $50,000. Both institutions are committed to supporting students in need through a vast network of scholarships and grants.
It is important to note that the cost of attending college goes beyond just tuition and fees. Students must also consider the cost of textbooks, housing, and other living expenses. However, both institutions offer various resources and programs to help students manage these additional costs, such as work-study opportunities and financial literacy workshops.
Campus Safety and Security Measures
The safety and security measures in place at a university can impact the quality of life for all students and staff. Villanova University has a highly rated campus safety program, with enhanced CCTV cameras, a campus escort service, and emergency response protocols in place. Vassar College also boasts an active campus safety department with 24-hour patrols, self-defense workshops, and crisis response measures.
Additionally, Villanova University has implemented a "See Something, Say Something" campaign to encourage students and staff to report any suspicious activity or behavior. The university also offers safety training programs, such as active shooter response training, to prepare individuals for emergency situations.
At Vassar College, the campus safety department works closely with local law enforcement to ensure a coordinated response in case of an emergency. The college also has a comprehensive sexual assault prevention program, which includes education and support services for survivors.
Sustainability Efforts and Environmental Initiatives
Sustainability and environmental responsibility are increasingly becoming crucial factors in choosing an institution of higher learning. Villanova University has a long-standing commitment to sustainability and was the first Catholic University to achieve carbon neutrality. 
They offer courses in sustainability, have implemented a range of green energy initiatives, and have made significant investments in renewable energy projects. Vassar College also has a strong commitment to environmental stewardship, actively engaging in conservation projects such as renewable energy initiatives, composting, and recycling programs.
In addition to Villanova University and Vassar College, many other universities across the United States are taking steps towards sustainability and environmental responsibility. For example, the University of California system has pledged to become carbon neutral by 2025 and has implemented a range of initiatives to reduce their carbon footprint. The University of Colorado Boulder has also made significant investments in renewable energy projects and has a goal of achieving carbon neutrality by 2050.
Furthermore, sustainability efforts are not limited to just universities. Many businesses and organizations are also taking steps towards environmental responsibility. 
For instance, Patagonia, a popular outdoor clothing company, has implemented a range of initiatives to reduce their environmental impact, such as using recycled materials in their products and donating a portion of their profits to environmental causes. These efforts demonstrate that sustainability and environmental responsibility are becoming increasingly important values in our society.
Research Opportunities and Facilities
The availability of research opportunities and state-of-the-art facilities can play a crucial role in furthering the academic pursuits of students. Villanova University boasts a range of cutting-edge research centers and labs and provides unique opportunities for undergraduate students to collaborate closely with faculty in research projects. Vassar College also provides students with access to esteemed research facilities and centers that support advanced inquiry and experimentation.
Additionally, both universities offer various research grants and fellowships to support students in their research endeavors. Villanova University's Office of Research and Sponsored Projects provides funding opportunities for students to conduct research in their field of interest. 
Vassar College's Undergraduate Research Summer Institute offers a competitive program that provides students with a stipend and resources to conduct research during the summer months. These opportunities not only enhance students' academic experiences but also prepare them for future careers in research and academia.
Community Engagement and Service Learning Programs
Strengthening community ties and promoting service learning are an integral part of a a college's mission. Villanova University has a long-standing tradition of service learning, promoting social responsibility through ongoing partnerships with community organizations, service trips abroad, and providing financial support to social enterprises. Vassar College also has a strong commitment to community engagement, promoting activism, social justice, and community service through its curriculum and extracurricular activities.
At Villanova University, students have the opportunity to participate in a variety of service programs, including the Appalachia Service Project, which provides home repairs and renovations to low-income families in rural areas. 
The university also offers a program called "Urban Challenge," which allows students to live and work in urban communities, learning about social justice issues and working with community organizations to address them. Similarly, Vassar College offers a program called "Engaged Pluralism Initiative," which provides funding and support for students to engage in community-based research and activism, working with local organizations to address issues such as poverty, racism, and environmental justice.
International Study Abroad Programs
International studies and study-abroad programs play a significant role in imparting global perspectives and cross-cultural learning. Villanova University offers students the opportunity to study abroad in over 30 countries worldwide, with extensive support provided for international students. Vassar College offers an array of semesters and year-long study abroad opportunities with partnerships with top institutions worldwide, including programs in Diversity and Inclusion in South Africa, Globalizing Feminisms in London, and Environmental Humanities in the Caribbean.
Studying abroad not only provides students with the opportunity to learn about different cultures and languages, but it also enhances their personal growth and development. Students who study abroad often report increased self-confidence, adaptability, and independence. Additionally, studying abroad can also improve career prospects, as employers value candidates with international experience and cross-cultural communication skills.
It is important to note that studying abroad can also come with challenges, such as homesickness, culture shock, and language barriers. However, universities and study abroad programs offer resources and support to help students navigate these challenges and make the most of their experience abroad. It is also recommended that students research and prepare for their study abroad experience in advance, including obtaining necessary visas and vaccinations, and familiarizing themselves with the local customs and culture of their host country.
Diversity, Equity, and Inclusion Initiatives
Colleges that prioritize diversity, equity, and inclusion often provide a safer and more supportive learning environment for marginalized students. Villanova University and Vassar College are committed to creating an equitable and inclusive community for all students, staff, and faculty members. Both universities have invested in initiatives and programs to promote diversity, including student-led clubs, affirmative action policies, and bias education workshops.
At Villanova University, the Office of Diversity, Equity, and Inclusion has implemented a program called "Diversity Peer Educators." This program trains students to facilitate workshops and discussions on topics related to diversity and inclusion. Additionally, Vassar College has a "Bias Incident Response Team" that provides support and resources to students who have experienced bias incidents on campus. These initiatives demonstrate the universities' commitment to creating a welcoming and inclusive environment for all members of their communities.
Student Support Services and Resources
The level of support services offered by a university can have a significant impact on student success and satisfaction. Villanova University offers a range of support services, including career center counseling, health and wellness services, academic advising, and financial aid assistance. Vassar College provides similar resources, including a student health center, academic support services, and off-campus study advising.
In addition to these resources, both universities also offer extracurricular activities and clubs to help students get involved on campus and build a sense of community. Villanova University has over 250 student organizations, including academic clubs, service organizations, and cultural groups. Vassar College has over 100 student-run organizations, including a student government association, a radio station, and a literary magazine. These activities provide students with opportunities to develop leadership skills, make new friends, and explore their interests outside of the classroom.
College Rankings and Reputation in the Academic World
Finally, a college's reputation and ranking can play a significant role in shaping student decisions about where to attend. Both Villanova University and Vassar College enjoy strong reputations and national recognition for their academic achievements, world-class faculty, and excellent graduation rates. Both are consistently ranked among the top colleges and universities in the country by reputable rankings such as US News & World Report.
In conclusion, while there are variations in campus size, academic focus, and campus culture, Villanova University and Vassar College share much in common. Both are ranked highly for academic excellence, attract diverse and accomplished student bodies, and provide robust resources and support services to ensure student success. By considering the information presented on each category, prospective students can determine which institution aligns best with their academic goals and personal preferences.