Virtual Volunteer Opportunities
Are you interested in participating in volunteer work but need help figuring out how to get started? In this article, we have gathered a list of virtual volunteer opportunities you can begin participating in immediately.
Volunteering online allows you to contribute to worthwhile causes without leaving the convenience of your own home. This makes it a desirable option for people who want to save time. A willingness to help others and an internet-connected device are all needed to make a difference.
What is virtual volunteering?
What is virtual volunteering? The term "virtual volunteering" refers to the performance of volunteer work, in whole or part, through the internet and a personal or work computer. There are a variety of names for it, including cyber service, online mentoring, teletutoring, and online volunteering. Other words include teletutoring.
You can still make a difference in the world even if you cannot physically attend a location where you may volunteer. Virtual volunteering allows you to contribute your virtual time to an important cause.
Virtual volunteer opportunities for students
The list of virtual volunteer options that follows is ideal for students and is presented below.
ZSL Instant Wild
ZSL Instant Wild contributes to conservation efforts by browsing camera and video photographs from incredible jungles and forests worldwide and tagging creatures you come across in those images. You do not need a biology degree to participate, and you will receive comprehensive field guides for each project. This way, you will know exactly what to look for!
Learn to be
Learn to be is a charitable organization that encourages young people to put their talents to use in the world. Students as young as five can benefit from your one-on-one tutoring services if they have experience in writing, are good at mathematics, or have a passion for science.
Your participation as a volunteer tutor will enable you to contribute to improving the quality of life for children living in disadvantaged communities across the United States.
DOROT
Through the creation of intergenerational interaction programs and phone calls, DOROT hopes to reduce the prevalence of loneliness among older persons. Join the group and participate in weekly Zoom calls with adults from the United States interested in conversing with you and getting to know you better. You never know whom you might run into or what you might pick up, so make the most of every opportunity!
Cards for a Cause
All students, regardless of age or creativity, will greatly benefit. Make a lovely handcrafted card to brighten the day of a youngster who is hospitalized or hurt. You are free to make as many as you like, then send them to the organization, and they will hand them out to those who require them.
Virtual volunteer opportunities for multi-linguists
The following is a list of volunteer opportunities available online for people who speak many languages.
Tarjimly
If you download this app, you can interact with asylum seekers, immigrants, refugees, and social workers who need translation assistance. They might be in a bank, on a phone call, or trying to fill out a document when they call you for assistance; in any of these situations, you can guide them over the phone. Your availability will determine the requests that are sent to you.
TED Translate
If you enjoy watching TED Talks, consider offering your services as a volunteer translator for the group that puts on the event. You will be responsible for translating speeches into various languages while working remotely and on your own time.
Translators Without Borders
An organization called "Translators Without Borders" seeks volunteers interested in translating materials into various languages for charity organizations and NGOs.
Kiva
If you have an interest in English grammar or consider yourself a language enthusiast, you can assist Kiva's objective of Kiva by serving as a volunteer editor for their international network of microentrepreneurs.
Quick and easy virtual volunteer opportunities
Continue reading to learn about the most accessible and convenient online volunteer options available today.
Be My Eyes
This app facilitates live video chats between people who are blind or have low vision and sighted volunteers who are willing to provide them with support in the form of visual information.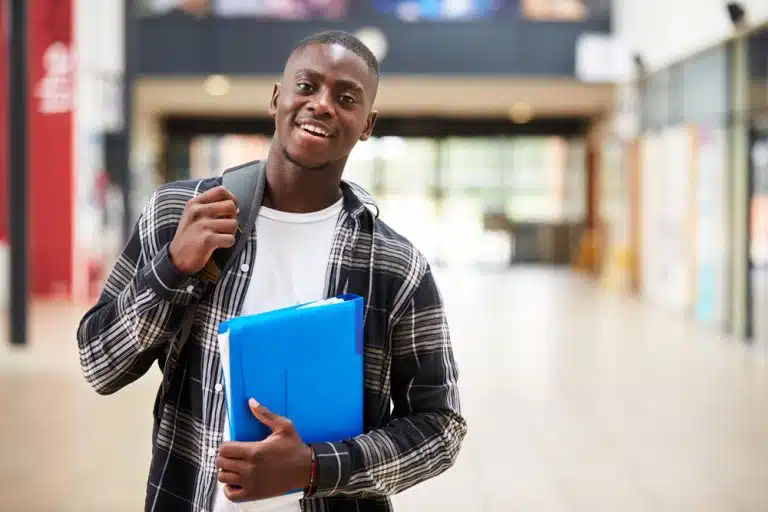 Volunteers may get phone calls asking for assistance with reading food labels, navigating a city, purchasing tickets, or understanding directions. The smallest act of kindness you perform for another person can significantly impact their day.
Career Village
If you were a child who had no idea what you wanted to do with your life when you grew up, you could only imagine how perplexed today's students must feel about their potential career paths.
Students will have the opportunity to ask you questions about potential jobs and educational courses at Career Village, and you will have the chance to answer those questions in the most forthright manner possible.
Friends of the Earth
Citizens are encouraged by Friends of the Earth to use their voices to contribute to the protection of the environment. They can influence change by doing straightforward acts such as writing letters to congress, signing petitions, and sending emails to critical producers. Each campaign includes a form with a pre-written message that you can easily customize and send with just a single click.
The World Hunger Education Services
It should go without saying that everyone should take five minutes out of their day to complete the World Hunger Education Services quiz right now. Read their informative content about world hunger, and if you do the short quiz that goes along with it, they will make a donation ranging from $0.02 to $0.10 for each person.
Why should you engage in virtual volunteer opportunities?
Why should you consider participating in virtual volunteer opportunities? Aside from the fact that you are assisting other people, participating in a virtual volunteer opportunity can benefit you in several different important ways as well.
Virtual volunteers who join in remote opportunities or activities have significantly greater leeway regarding the amount of time and resources they can donate than those who perform traditional volunteer work. You can use your spare time to participate in a virtual opportunity to aid organizations located on the other side of the country or even on the other side of the world because you are not restricted by a specific location or hours of operation.
Additionally, you can skip the limited timetable that an organization may give because you can volunteer on your own time. Do you find that you need more time during the day? No issue. You can take advantage of most virtual opportunities or jobs outside of regular business hours or on weekends.
If you cannot physically volunteer because of a disability or because you live in a remote area where it is impossible to do so, offering your talents online may be the perfect answer for you. Your time commitment can be as extensive or as brief as possible; in many cases, there are no predetermined hours to be worked each week.
Additional reasons to consider participating in a virtual volunteering opportunity include the following: you can work for multiple causes and organizations, you can spend more time volunteering, you can find opportunities that match your unique skills and passions, and you can fulfill education goals or hit milestones on a career path.
Final thoughts
This list of virtual volunteer opportunities needs to be more comprehensive; it merely scratches the surface of what's out there. There are thousands of volunteer opportunities available, whether you want to help children, animals, the environment, or older individuals.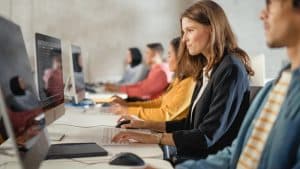 And remember, you can always get in touch with local charities and non-profits in your area to give your skills and discover the virtual volunteer opportunity that's appropriate for you; these organizations are always seeking dedicated volunteers.
Find a project that piques your interest and figure out how you can get involved to start making a difference.
AdmissionSight provides several different counseling and tutorial programs that could assist you in selecting and enrolling in the school that is the ideal fit for you. Because the professionals at AdmissionSight have worked in the field of college admissions for the past ten years, we can guarantee that our service will be of the highest possible standard. Book a free initial consultation to learn more.