Wellesley vs Haverford: Which College is Right for You?
Are you trying to decide between Wellesley and Haverford Colleges? Both of these institutions are known for their academic excellence but have their own unique features and characteristics to consider. In this article, we'll explore the similarities and differences between Wellesley vs Haverford to help you make an informed decision about where to pursue your studies.
Location: Wellesley vs. Haverford
Wellesley College is located in Wellesley, Massachusetts, which is only a short train ride from Boston. By contrast, Haverford College is located in Haverford, Pennsylvania, which is just outside Philadelphia. Both locations offer access to vibrant urban areas, but the experience you'll have will be very different depending on where you choose to go.
If you're looking for a more suburban experience, Wellesley might be the better choice for you. The town of Wellesley is known for its beautiful homes, tree-lined streets, and quaint downtown area. It's a peaceful and picturesque place to study and live.
On the other hand, if you're interested in exploring a bustling city, Haverford might be the way to go. Philadelphia is a major cultural hub, with world-class museums, restaurants, and entertainment options. You'll have easy access to all of it from Haverford's campus.
Campus Life: Wellesley vs. Haverford
Both Wellesley and Haverford offer a tightly knit community feel, with small student populations that allow for personal connections with peers and faculty. However, the student body makeup is quite different between the two schools. Wellesley is an all-women's college, while Haverford is a coeducational institution. As you might expect, the social dynamics at Wellesley and Haverford are quite different based on this factor alone. Wellesley has historically skewed towards being a more liberal campus, whereas Haverford tends to be more politically moderate.
Another notable difference between the two schools is their location. Wellesley is located in a suburban area, just outside of Boston, Massachusetts. This provides students with easy access to the city and all it has to offer, while still maintaining a quieter, more secluded campus environment. Haverford, on the other hand, is located in a more rural area, just outside of Philadelphia, Pennsylvania. This allows for a more peaceful and serene campus setting but also means that students may need to travel further to access city amenities.
Despite these differences, both Wellesley and Haverford offer a wide range of extracurricular activities and opportunities for students to get involved on campus. From sports teams and clubs to community service organizations and student government, there is something for everyone. Additionally, both schools place a strong emphasis on academic excellence and offer rigorous academic programs that prepare students for success in their future careers.
Academics: Wellesley vs. Haverford
Both colleges have a rigorous academic curriculum, and students at both colleges will be challenged in their studies. However, the course offerings at each college will differ to some extent. Wellesley is renowned for its English, Political Science, and Economics departments, while Haverford has a strong focus on the Sciences and Mathematics. Additionally, Haverford is part of a consortium of colleges that include Bryn Mawr, Swarthmore, and others, which allows for a wider range of course offerings across multiple campuses.
Another notable difference between the academic programs at Wellesley and Haverford is the class sizes. At Wellesley, the student-to-faculty ratio is 8:1, which means that students have more opportunities for one-on-one interactions with their professors. On the other hand, Haverford has a smaller student body, which means that classes are generally smaller and more intimate. This can be beneficial for students who prefer a more personalized learning experience.
Faculty: Wellesley vs. Haverford
The faculty members at both colleges are highly accomplished, with many holding advanced degrees from top universities around the world. Wellesley has a history of being an all-women's college, and as such has a high percentage of female faculty. Haverford, on the other hand, has a more even gender balance among its faculty members.
Additionally, both colleges have a diverse faculty in terms of race and ethnicity. Wellesley has made a concerted effort to increase the diversity of its faculty in recent years, with a focus on hiring more faculty members from underrepresented groups. Haverford has also prioritized diversity in its hiring practices and has a number of faculty members who identify as people of color.
Extracurricular Activities: Wellesley vs. Haverford
Both colleges offer a rich variety of extracurricular activities, ranging from student government to theater to sports teams. Wellesley is known for its strong music and arts programs, while Haverford is known for its outdoor recreation offerings such as hiking and biking. Beyond this, each college offers a wide range of clubs, organizations, and opportunities for students to get involved in their community.
At Wellesley, students can participate in a variety of music ensembles, including a symphony orchestra, chamber music groups, and a capella groups. The college also has a strong theater program, with multiple productions each year and opportunities for students to get involved in all aspects of theater production. Haverford, on the other hand, offers a range of outdoor recreation activities, including a rock climbing club, a cycling team, and a hiking club that explores the nearby trails and mountains. Both colleges also have active community service programs, allowing students to engage with local organizations and make a positive impact in their surrounding communities.
Diversity: How diverse are the student bodies at Wellesley and Haverford?
Both colleges have made significant strides towards diversity and inclusivity in recent years, although there is still room for improvement. Wellesley's student body is more diverse compared to Haverford, and as an all-women's college, it has a higher percentage of women from underrepresented minorities. Haverford, though, has a more diverse international student population.
Wellesley has implemented various initiatives to increase diversity on campus, such as the creation of the Office of Intercultural Education and the Multicultural Peer Mentor Program. These programs aim to support and empower students from underrepresented backgrounds and foster a more inclusive community.
Haverford has also taken steps to promote diversity and inclusion, including the establishment of the Office of Multicultural Affairs and the Diversity Peer Educator Program. Additionally, the college has a strong commitment to financial aid, which helps to ensure that students from diverse socioeconomic backgrounds have access to a Haverford education.
Admissions Process: What's the application process like for both colleges?
The admissions process for both Wellesley and Haverford is highly selective, with rigorous academic standards and a strong emphasis on cultivating a diverse and well-rounded student body. Students applying to either college should expect to submit high school transcripts, essays, letters of recommendation, and standardized test scores. Additionally, Haverford requires interviews for all applicants, while Wellesley offers interviews on a selective basis.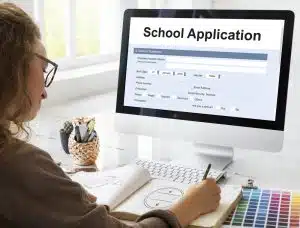 Once the application materials are submitted, the admissions committees at both colleges review each application holistically, taking into account not only academic achievements but also extracurricular activities, community involvement, and personal qualities. The committees aim to admit students who will thrive academically and contribute positively to the campus community.
It's important to note that both Wellesley and Haverford have need-blind admissions policies, meaning that a student's financial need is not taken into consideration during the admissions process. However, both colleges are committed to meeting the full demonstrated financial need of admitted students through a combination of grants, scholarships, and work-study opportunities.
Financial Aid: How does financial aid work at Wellesley and Haverford?
Both colleges are committed to making their education accessible to students from all backgrounds and as such offer robust financial aid programs. Both colleges offer need-based financial aid, and Haverford offers a no-loan policy for all students. Wellesley has a similar policy for low-income students and also offers merit-based financial aid for exceptional academic achievement.
It's important to note that the financial aid application process can vary between the two colleges. At Wellesley, students must submit the CSS Profile and FAFSA to be considered for financial aid. Haverford, on the other hand, only requires the FAFSA. Additionally, both colleges have resources available to help students navigate the financial aid process and understand their options.
Career Opportunities: What kind of career opportunities are available for graduates from both colleges?
Both colleges have strong career centers that offer career counseling, job search assistance, and alumni networking opportunities. Graduates from Wellesley and Haverford typically go on to pursue a wide range of careers, including education, finance, law, and medicine. Both colleges' graduates have also gone on to work for well-renowned companies and organizations.
In addition to the traditional career paths, both colleges also offer resources and support for students interested in pursuing non-traditional career paths, such as entrepreneurship, social justice, and the arts. Wellesley and Haverford have strong connections with local and national organizations that provide opportunities for students to gain experience and make connections in these fields. Graduates from both colleges have gone on to start their own businesses, work for non-profit organizations, and pursue careers in the creative arts.
Alumni Network: How strong is the alumni network of Wellesley and Haverford?
Both colleges have strong alumni networks, with graduates who are active and engaged in their communities. Wellesley has one of the strongest alumni networks in the country, with thousands of successful alumnae who are leaders in their respective fields.
Haverford also boasts a strong alumni network, with graduates who are actively involved in supporting the college and its students. Many Haverford alumni hold leadership positions in various industries and organizations, and they often provide mentorship and career guidance to current students and recent graduates. The Haverford alumni network also hosts events and networking opportunities to connect alumni with each other and with current students.
Campus Facilities: What campus facilities are available at both colleges?
Both colleges feature state-of-the-art facilities, including modern libraries, computer labs, theaters, and athletic facilities. Wellesley's beautiful campus is home to a variety of architectural styles and features a lake and botanical gardens. Haverford's campus, meanwhile, features many stone buildings that impart a certain collegiate charm and a thriving nature preserve on campus.
In addition to the aforementioned facilities, both colleges also offer a range of dining options to cater to different dietary needs and preferences. Wellesley has a variety of dining halls and cafes, including options for vegan and gluten-free diets. Haverford has a similar range of dining options, with a focus on locally sourced and sustainable ingredients.
Furthermore, both colleges have extensive resources for student support and wellness. Wellesley has a health center that provides medical and mental health services, as well as a career education center to help students with job searches and internships. Haverford has a similar range of resources, including a counseling center and a center for experiential learning and career development.
Sports Teams: How do the sports teams of Wellesley and Haverford compare?
Both colleges have strong sports teams, with a variety of competitive sports available to students. Haverford's participation in the aforementioned consortium of colleges enhances its athletic offerings, with broader team membership and access to top-tier sports facilities across the area. Wellesley is part of the NCAA Division III league and is known for its student-athletes who excel in swimming, field hockey, and lacrosse.
Additionally, both colleges prioritize the importance of sportsmanship and teamwork, with coaches and staff emphasizing the development of character and leadership skills through athletics. Both schools also offer opportunities for students to participate in intramural sports, allowing for a more casual and inclusive approach to physical activity on campus. Overall, while each college has its own unique strengths and offerings in terms of sports teams, both prioritize the importance of physical activity and sportsmanship in their respective communities.
Campus Safety: How safe is the campus environment of both colleges?
Both colleges have a strong commitment to safety and security. Wellesley's campus is in a quiet suburban neighborhood, while Haverford's location is adjacent to highly-populated metropolitan areas of Philadelphia. While neither campus is perfect, both schools have measures in place to promote a secure environment for their students, faculty, and staff.
At Wellesley, the campus safety department offers a variety of services to ensure the safety of its community members. These services include a 24/7 emergency response team, a campus escort service, and a safety app that allows students to quickly and easily report any safety concerns. Additionally, the campus is well-lit and has security cameras strategically placed throughout the grounds.
Similarly, Haverford has a comprehensive safety program that includes a campus-wide emergency notification system, a shuttle service that operates until late at night, and a team of trained security officers who patrol the campus around the clock. The college also has a strong partnership with the local police department, which provides additional support and resources in case of an emergency.
Student Support Services: What kind of support services are available for students at Wellesley and Haverford?
Both colleges have a variety of support services available to students, including academic advising, mental health counseling, and a dean's office to provide guidance on student needs. Both campuses offer a range of resources to help students find their way and support them when they need it.
Overall, both Wellesley and Haverford are exceptional institutions with much to offer students. It's important to do your own research when selecting a college, but we hope this guide has given you some insights into the similarities and differences between these two fine institutions.
Additionally, both colleges have career services offices that provide students with resources and guidance on internships, job opportunities, and career planning. These offices offer workshops, networking events, and one-on-one advising to help students explore their interests and develop their professional skills. Students can also access online job boards and databases to search for job and internship opportunities.