What Are The Best Colleges In South Carolina?
Why study in South Carolina
Before one decides to enter one of the best colleges in South Carolina that suits them best, it is important to know why one should study there. There are several reasons why someone might choose to study in South Carolina:
Quality of education: South Carolina has many highly regarded colleges and universities, including Clemson University and Furman University, among others. These institutions offer a wide range of academic programs and have dedicated faculty and staff committed to providing high-quality education to their students.
Affordability: South Carolina is relatively affordable in terms of living and tuition fees compared to some other states. This can make it a more accessible option for students concerned about higher education's financial burden.
Diverse student body: South Carolina's colleges and universities attract students from all over the country and worldwide. This can create a diverse and inclusive learning environment that exposes students to various perspectives and ideas.
Vibrant culture: South Carolina is known for its rich history, beautiful beaches, and vibrant music and arts scene. Students who study in South Carolina can enjoy a range of cultural experiences, from exploring historical sites to attending music festivals and art exhibits.
Career opportunities: South Carolina has a growing economy and many healthcare, technology, and manufacturing opportunities. Students who graduate from South Carolina colleges and universities may find various career opportunities within the state or beyond.
Of course, every student's preferences and priorities differ, and it's important to carefully consider your goals and needs when choosing a school or program.
Finding a major at schools in South Carolina
It is never too early to start thinking about what you want to study in college and how you want to spend your time there. It is often said that choosing a major prepares students for their future careers. When deciding what it is that you want to focus your studies on, give these suggestions some serious consideration. You might want to take into consideration the following advice:
Create a list detailing your values, interests, strengths, and weaknesses.
Knowing oneself is one of the most critical steps in selecting a major. Do you enjoy interacting with others and would like to collaborate with them? Do you prefer to keep to yourself and thrive on working on your own? Do you get a kick out of assisting other people? Do you place a high value on being honest, having high quality, and making a difference? Having this information about yourself will make it easier to narrow down your options.
Consider the kinds of topics that pique your interest.
If you are interested in what you are being taught in the best colleges in South Carolina, going to class, listening, and studying the material will be much simpler. If you enjoy working through mathematical puzzles, you should consider majors that require a significant amount of mathematical work. The goal is to find something to study that interests you and enjoy.
If you currently have one, remember your ideal occupation.
When deciding, you should keep in mind the occupation that you would like to have in the not-too-distant future if you already know what that is. Find the academic concentration that will lead to the job you've always wanted. It may appear to be a job in the realm of fantasy, but if you choose the appropriate field of study, you can make it a reality.
Research to find out what kinds of jobs certain majors can lead to!
Always make sure you have a good understanding of the job opportunities that your degree can open up for you. Many degrees can lead to many job opportunities, some of which you might not even know about! Ask yourself, "Where do I see myself after college, and will this major get me there?" and "Will this major get me there?"
Check the degree requirements and course maps.
Some schools in South Carolina provide major maps that list all of the classes that must be taken to graduate with a degree in a specific field of study. In addition, there are prerequisites for obtaining a degree, including information on whether an internship, specific study, or research credits are necessary. It will also outline the required number of hours to be completed each semester.
If unsure, you should enter the school undecided and enroll in some introductory classes.
Some schools give students who aren't sure what they want to study the opportunity to declare an "undecided" major. During your first year, you can enroll in some introductory classes before deciding what subject matter most piques your interest. Investigating your various options won't hurt you in any way.
What are the best schools in South Carolina?
Clemson University
Over 25,000 students are enrolled in Clemson University's seven colleges, which confer 80 undergraduate and 110 graduate degrees. Clemson University is the second-largest higher education institution in South Carolina. As one of the best schools in South Carolina, prospective first-year students undergo an evaluation process that considers their grade point average, class rank, performance on the ACT or SAT, and choice of academic concentration.
Candidates for transfer must have a minimum grade point average of 2.5 and have completed at least 30 credits. The university provides a wide range of opportunities for students to receive financial assistance, such as the Gateway Scholarships for students hailing from underserved communities.
Bachelor's degree candidates have their pick of various majors, including graphic communication, women's leadership, material science, and engineering, and psychology. They can also enroll in a program that teaches agricultural mechanization and business management, which provides students with both technical and managerial training. Undergraduate students at Clemson University can receive research guidance and project funding thanks to Clemson's Creative Inquiry Initiative.
There are master's degree tracks available in both parks, recreation, and tourism management, as well as digital production arts and microbiology at the graduate level. Candidates also have the option of pursuing a doctoral degree in healthcare genetics. These individuals seeking their doctoral degrees can pursue one of three subfields: intervention, bench science, or ethics and health policy.
Columbia International University
Bible schooling was the original purpose for establishing Columbia International University in 1923. Today, as one of the best colleges in South Carolina, the educational program at the institution is quite comprehensive, and it is provided to more than 1,200 students each year. Prospective students can choose from 24 different undergraduate, graduate, and seminary programs.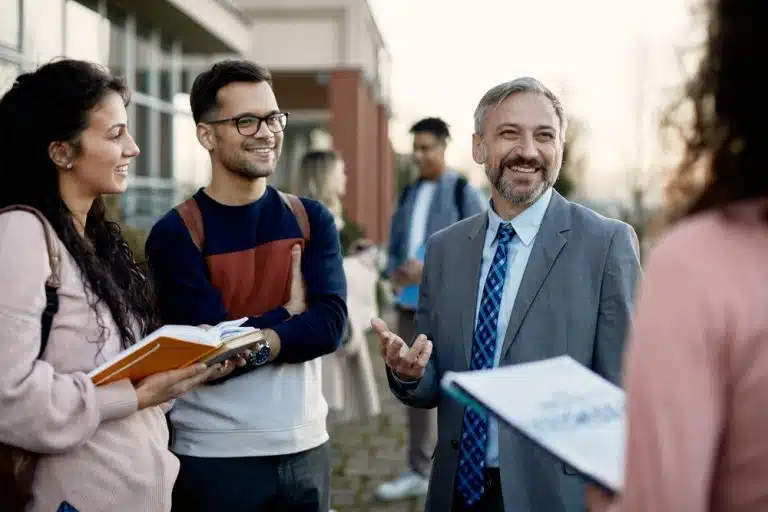 Applicants must have a minimum grade point average of 2.0 and a minimum score of 18 on the ACT or at least 970 on the SAT to be considered for enrollment as first-year students. CIU determines tuition rates not based on a student's residency but rather on the type of program they enroll in. Ten institutional scholarships are available to students at the university, one of which is the Achievement Award for outstanding academic achievement.
Philosophy, sport management, intercultural studies, and communication are all common subjects in traditional bachelor's degree programs. Students can also pursue a degree in emergency management or disaster relief, which will prepare them for work in government agencies and international humanitarian organizations. A dual-degree program in pastoral theology is available to students at CIU. This program enables students to earn both a bachelor's and a master's degree in just five years.
Organizational leadership, global migration studies, and educational leadership are additional options for graduate students. In addition, the university allows students to earn a Master of Business Administration degree entirely online. MBA students can earn their credentials in as little as 15 months by taking advantage of accelerated coursework powered by Canvas.
The Citadel
The Citadel Military College, which is located in Charleston and was founded in 1842, is one of the six senior military colleges that can be found in the United States. The institution is home to the South Carolina Corps of Cadets, which are trainees in the military who are educated according to a traditional model of the armed forces that emphasizes the cultivation of moral fiber and the acquisition of leadership skills. Additionally, the Citadel offers a variety of academic programs for civilians, with 23 undergraduate majors and 26 graduate degrees available.
Candidates for the Bachelor of Arts degree can choose from various majors, including biology, accounting, intelligence and security studies, and civil and environmental engineering. They have the option of obtaining a degree in political science, with the option to specialize in either American government and politics, pre-law and legal studies, or international politics and legal affairs. Any student enrolled in an undergraduate program has the opportunity to supplement their degree objectives by pursuing a supplementary minor.
There are master's degrees available in clinical counseling, computer, and information sciences, and interdisciplinary STEM education, all of which can be found in the graduate catalog. In addition, as one of the best colleges in South Carolina, the Citadel makes available a plethora of online programs via Blackboard. One of the available options is a master's degree in business administration, which meets the criteria for accreditation set forth by the Association to Advance Collegiate Schools of Business.
North Greenville University
Tigerville is home to North Greenville University, which has an annual enrollment of approximately 2,500 students. Applicants for their first year must submit an online application, official transcripts from their high school, and either their ACT or SAT scores. High school juniors and seniors in the surrounding area with a grade point average of at least 3.0 can take advantage of the dual enrollment opportunities provided by the university.
Learners not only benefit from reasonable tuition rates but also from numerous generous opportunities for financial aid, such as the Foothills Scholarship, which is offered to residents of Greenville County.
Broadcast media, mathematics, secondary education, and biology are some programs offered to undergraduate students (with tracks in nursing and pharmaceutical sciences). Students also have the option to earn a bachelor's degree in international business, during which they will study the impact of social and cultural behaviors and the dynamics of firms on a global scale.
Master's degrees are offered at NGU, one of the best colleges in South Carolina, in various fields, including Christian ministry, medical science, and music education. The university uses Moodle to make online education more accessible. By taking synchronous and asynchronous classes online, students can create a hybrid learning experience for themselves, or they can earn their degrees entirely online.
Furman University
The year 1826 marks the founding of Furman University, making it one of the oldest and best colleges in South Carolina. Around 2,800 students are enrolled at the institution and can choose from more than 60 different academic programs. Music theory, neuroscience, applied mathematics, and public health are some of the majors offered to undergraduate students.
Students can also earn a bachelor's degree in English, with either a focus on writing or literature and language as their area of study. The university also provides a dual-degree program that can be completed in just five years, allowing students to earn bachelor's degrees in engineering and physics.
Graduate study at Furman University can be pursued in various fields, including chemistry, strategic design, and community-engaged medicine. Students have a choice of nine different education degrees to pursue.
Both a master of arts in teaching, which qualifies students for initial state licensure, and a post-education master's specialist credential are among the available choices. Working professionals have access to opportunities for continuing their education and the university's evening programs.
The admissions policy at Furman does not require applicants to take standardized tests. Candidates applying to undergraduate programs can determine whether or not their SAT or ACT scores accurately reflect their academic potential. The requirements for graduation can vary from program to program, but most require a GPA of at least 2.75.
As you choose from the best colleges in South Carolina, AdmissionSight can help you get through your college of choice. With 10 years of expert experience, AdmissionSight is a team of trained professionals who can guide you through the college of your choice.  Book your initial consultation today.