What are the Unique Courses at Columbia?
What are the unique courses at Columbia?
Columbia University, which is located in New York City and was founded in 1754, is the oldest college in the state. Five of the Founding Fathers received their degrees from this particular educational establishment. Students who are interested in applying to the undergraduate program and have a strong interest in studying will find the unique courses at Columbia to be both challenging and interesting.
Due to its Ivy League status, access to industry leaders and internships through its location in New York City, and opportunities for undergraduates to explore unique courses at Columbia while they are here, Columbia's ranking has remained the same for years and has consistently been in the top ten rankings for several years.
What is Columbia Known for?
What is Columbia known for? Since its beginnings, Columbia has been a distinctive institution. By royal license issued by King George II of England, the college was established in 1754 under the name King's College. In 1784, Columbia College had a renaming following American independence.
The "Core Curriculum," which exposes students to a wide range of concepts and viewpoints in the subjects of literature, history, philosophy, music, art, and science, is at the heart of Columbia academics. Core classes are renowned for their small class sizes (only around 22 students per class), which enable students to interact and develop relationships with faculty while developing abilities crucial for successfully navigating the wider world, such as observation, analysis, argument, and respect for a variety of ideas.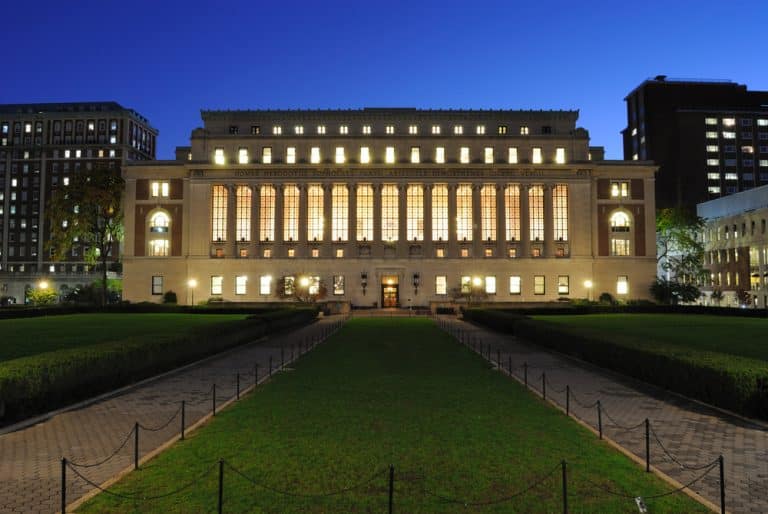 The Fu Foundation School of Engineering and Applied Science, Columbia College, and the School of General Studies are Columbia's three undergraduate colleges (also sometimes called SEAS or Columbia Engineering).
One of the most prestigious and established engineering programs in the United States is the school of engineering. The Core Curriculum is important to the education of Columbia engineering students because they must take "technical Core" courses in calculus, chemistry, computer science, design fundamentals using advanced computer technologies, and physics in addition to taking about half of their classes in the humanities.
Barnard College, a highly regarded all-female university situated across the street, and Columbia have a connection. Students can attend classes at both campuses and take part in each other's organizations and events, despite the fact that the two schools run separately. This gives students a chance to concurrently experience life at a large Ivy League university and a small liberal arts college.
There are a few renowned professors at Columbia. Since 1996, physicist Brian Green has been a professor at Columbia. He founded the World Science Festival and is the author of numerous best-sellers, including The Fabric of the Cosmos. Chelsea Clinton, a former first daughter, teaches on a part-time basis at the university's Mailman School of Public Health.
What are the Unique Courses at Columbia?
So, what are the unique courses at Columbia? Upper Manhattan, New York City, is home to the elite Ivy League research university, Columbia University. The fifth-oldest institution of higher learning in the United States, Columbia University was founded in 1754 and is the oldest university in New York.
Here are a few of the unique courses at Columbia.
ANTH UN2017 Mafias and Other Dangerous Affiliations
Regimes of all shapes and sizes frequently criminalize affiliations, groups, and relationships that these governing authorities view as inimical to the social structure upon which their authority depends.
It includes members of deposed political orders, alleged conspirators (rebels, traitors, terrorists, and dissidents), gangsters and Mafiosi, or dishonest officials and businessmen.
Understanding how and under what circumstances individuals with authority to do so identify, look into, criminalize, and prosecute those types of social connections that are cast as threats to public order will be the main focus of the course. One of many unique courses at Columbia, the course will also pay particular attention to knowledge issues, including legal, investigative, political, journalistic, and public knowledge, and how uncertainty, certainty, suspicion, and surprise affect the debate over how the state and society should interact.
ANTH UN3729 Burning Down the House: Anthropology of Revolution
Students will study political imagination throughout revolutionary periods and talk about representational and authorial challenges that arise when people organize to change this course. The course will use a method of critical inquiry to readings of the revolution as a historical concept and as a lived experience by drawing insights from anthropology, critical theory, queer and feminist theory, and postcolonial and Black studies.
The recent uprisings' political critique will be examined in the course, as well as how it might permit a critique of politics as a whole idea. The course will read activist, academic, and artistic interpretations of the upheavals, including manifestos, dance, film, and poetry. The course will want to know what new political mobilization and visions result from this critique.
ASTR UN1610 THEOR-UNIVERS: BABYLON-BIG BANG
Over the past 6000 years, cosmological science has made significant advances. Ancient cultures used observation and skylore. Pythagoras and Ptolemy, Aristotle, Aquinas, and the Great Chain of Being are examples of the dual Greek revolutions. The deterministic and impersonal world order of Newton, Laplace, and Kelvin represents the scientific revolution.
Through mathematics and experimentation, that world order was undermined in the 20th century (relativity, quantum physics, dark matter, and the expanding universe). Today's quest for a new grand order in the Universe that can withstand these blows to the familiar wisdom of yesterday may or may not be successful.
DNCE BC1250 Hip Hop Dance & Culture I
This course introduces students to urban dance forms with a focus on street dance culture, the physical languages of hip-hop and freestyle dance, and the roots and foundations of hip-hop dance. Through the development of strength, coordination, flexibility, stamina, and rhythmic awareness, as well as an understanding of choreographic movement and structures, classes are designed to prepare the body for the rigors of hip-hop technique. Students will learn about hip-compositional hop principles and create quick movement sequences.
AMHS UN3462 Immigrant New York
New York City has been the main entry point for immigrants to the United States for centuries. According to the 1910 Census, about 40% of people living in New York City were immigrants at the beginning of the 20th century. The issues that these immigrants brought up with authorities, medical professionals, religious leaders, businessmen, the police, and educators in New York City changed not only the local conversation about immigration but also the national debate on "Americanization."
MUSI UN2020 Salsa, Soca, and Reggae: Popular Musics of the Caribbean
One of the unique courses at Columbia, this course examines the origins, evolution, and societal background of the main syncretic urban popular music genres of the Caribbean. Students will have the chance to hear and discuss numerous musical genres as well as discover different musicians in the music business.
MUSI UN2205 Introduction to Digital Music
A description of the potential of digital signal processing and sound synthesis. Teaches both basic and sophisticated digital audio methods. This course promotes a creative approach to using digital audio workstation software and equipment by challenging some tacit assumptions about music that are incorporated into the design of various user interfaces and hardware. Enrollment requires the instructor's permission. The enrollment priority is given to music majors.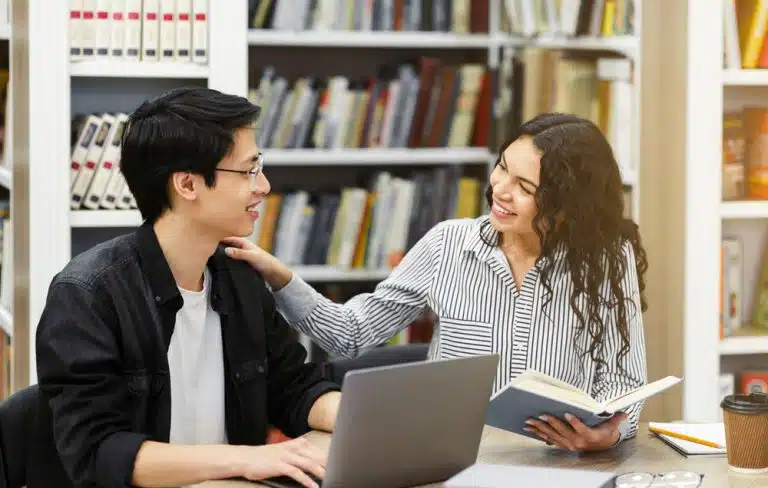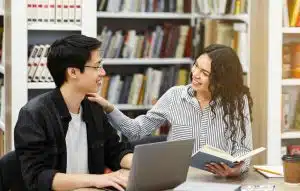 RELI UN2312 Religion and Nasty Women
The term "nasty woman," used by then-presidential candidate Donald Trump in 2016 to disparage his female rival, Hillary Clinton, has evolved into a badge of honor and a rallying cry for women's empowerment.
The word "nasty," first used in writing in the 14th century, refers to something that is extremely unpleasant, either literally or figuratively, nauseous or dirty. Additionally, it began to invoke immorality and obscenity; religious traditions have a long history of depicting women in such a way.
As part of the unique courses at Columbia, the course will discuss some key texts on the otherness and objectification of women (by Aristotle, Beauvoir, Kristeva, Nussbaum, and Butler) before looking at some nasty female characters from Mesopotamian, Greek, Jewish, Christian, Buddhist, Hindu, and Islamic literature. These characters include goddesses, prostitutes, and virgins.
In addition, the course will look at some of the fundamental themes of impurity and peril that underlie unpleasantness concerning body fluids, sexuality, and knowledge. The course seeks to be a study of religiously driven misogyny as well as women's replies in their quest for an agency. It spans theology, literature, film, and popular culture.
SOCI UN3285 Israeli Society and the Israeli-Palestinian Conflict
The course's goal is to introduce students to Israeli society while examining it through the lens of the Israeli-Palestinian conflict. The fundamental premise of this course is that the 100-year Israeli-Arab/Palestinian conflict has greatly influenced modern social, economic, political, and cultural developments in Israel.
FILM UN2296 Arab and African Filmmaking
Arab and African filmmakers, particularly since the 1960s, have developed dynamic national cinemas that have sought to tell their own stories in their own ways—even though those accounts frequently reveal problems and contradictions in their societies.
This is despite the fact that they are frequently the targets of negative stereotyping in US and European mass culture. It will be discussed how Arab and African filmmakers have interacted with global tendencies including neorealism, modernism, cinema vérité, and postmodernism.
What to Consider in Choosing a Course?
Your goal now is to know what to consider in choosing a course. Even though you will almost certainly have the freedom to take classes in fields that interest you, taking too many classes that aren't important to your degree can backfire if they prevent you from fulfilling the criteria for your major. This is the case even though you will have the freedom to take classes in fields that interest you.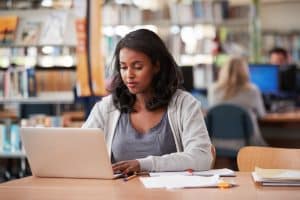 If something like that takes place, you can end up spending a lot more than four years in school. When picking out any unique courses at Columbia, all you need to do is keep these considerations in mind, and you'll be okay.
Choose classes that will stimulate your interest
Even if you aren't sure what you want to major in, it's a good idea to have a rough sense of what it is you want to study. Think back to the subject in high school that you were most excited to learn more about. These factors may have a role in the decision you make regarding your major.
This in no way suggests that you should sign up for any of the unique courses at Columbia that you overheard other students talking about while walking around the campus. It is possible that setting low goals for yourself will hinder you from taking your academic work in college seriously and achieving the degree that is intended for you. You should push yourself to study more about subjects that you genuinely have an interest in.
Talk to your academic counselor
You should have access to someone who can assist you in picking your courses, whether it be one of your professors or a member of your institution's academic advising staff. If you do not have access to this person, your college should make arrangements for you to have access to this person (or both).
Although it is mostly your job to ensure that you fulfill the criteria for your major, your academic advisor should aid you in doing so and should be able to provide guidance regarding the selection of electives.
If you want to be sure that you are heading in the right direction, you should aim to meet with this person at least once per semester, possibly when you are selecting your classes for the following semester. Discuss your goals with them, especially if you start to think about changing your major, and keep them updated on your progress and any challenges you have along the way.
When planning out your academic timetable, do it with reason
You might want to schedule your classes later in the day and give yourself some downtime between sessions. Take advantage of the breaks to have a bite to eat or a quick snooze before moving on to the next session.
You won't believe how energized you are in the morning and how that feeling lasts throughout the day. It is possible to dramatically boost your capacity to concentrate by arranging hard sessions in the afternoon or immediately after lunch. This will make it easier for your brain to process the information.
When you sit down to create your course calendar, the goal is to choose classes that you will look forward to attending each and every day. Get to bed at a normal hour and think about getting a second alarm if you are absolutely committed to attending those classes that start quite early in the morning.
Stay organized
Do you learn best through hearing, seeing, or doing things with your hands? If you don't know the answer, take your time to find it through study. Maintaining your organization is essential to your success in college. Because you have so many classes, social engagements, and extracurricular activities going on, you are bound to make some errors.
Planners and calendars could be useful for people who retain information best when it is presented visually or experienced physically. Or, if you believe that using a voice recorder will be beneficial for you, go ahead and purchase one. If there is something you need to do or something you think you might forget, make sure you write it down (or record it). Checking your email every day and focusing in class are two simple ways to keep organized once you've established a routine and it will become second nature to you very quickly.
Try not to make things more difficult by taking on a part-time job
It's possible that having a part-time job will interfere with your schoolwork and eat up a significant amount of time that you could otherwise devote to your studies. You won't have a need for extra spending money during your first years of college because it's likely that you'll be living on campus, you'll have a meal plan, and you'll be able to take advantage of the university's transportation options. The majority of part-time occupations just provide that, in point of fact.
Your tuition should cover everything that's been listed here. Additionally, if you do not work during the week, you will have more time on the weekends, which is essential if you wish to maintain your current academic standing.
You should give work-study or internships/coops in your intended field of study the priority if you have to work to pay for your education or if you have free time between semesters. However, if you must work to pay for your education, you should prioritize these opportunities.
Want to learn more about some unique courses at Columbia? You've come to the right place. At AdmissionSight, we have over 10 years of experience guiding students through the competitive admissions process.
AdmissionSight can help you put your best foot forward when applying to college. Contact us today for more information on our services.