What are the Unique Courses at Harvard?
It is well known that Harvard University holds the title of the nation's oldest college or university in the United States. One of the best things about Harvard is that it frees you from the constraints of just being allowed to take specific classes in high school, regardless of whether they are Advanced Placement (AP), International Baccalaureate (IB), or A-Levels. As someone who is considering applying to college, you might have probably heard of some of the unique courses at Harvard.
During your time at Harvard, you will have access to a wide variety of exciting departments as well as exciting classes. You never know what you'll find or what new interests will be kindled when you're looking at different colleges and universities to choose from. In addition to the more common classes offered, you may expect to gain a deeper understanding of the unique courses at Harvard.
What is Harvard Known for?
What is Harvard known for? The faculty of Harvard is well-known throughout the world and includes Nobel laureates, Pulitzer Prize winners, and other experts in various disciplines. Through First-Year Faculty Dinners, Faculty-Student Initiatives, the Faculty Luncheon Series, and other events, undergraduates have many opportunities to interact with faculty members even outside of their classes.
Academic Life Workshops help students acquire crucial academic and professional skills. In the past, they have covered subjects including Using Social Media in Your Social Science Projects, Résumé Writing 101 Workshop, Study Skills and Preparing for Midterm Exams, and Entering the World of Research.
Liberal arts and sciences, which teach students to think critically, reason analytically, and write coherently, are the cornerstone of Harvard's academic life. All students take General Education classes, which help them to relate what they learn in class to real-world situations. Students will debate challenging problems and pressing questions, such as racism, artificial intelligence, and climate change, among many others.
More than 3,700 unique courses at Harvard and 50 majors or focuses are offered at Harvard in the following areas:
Arts & Humanities
Engineering and Applied Sciences
Sciences
Social Sciences
A pathway for honors is chosen by about half of the students within their concentration. Additionally, with permission, students may design their own special concentration that meets a "particularly difficult academic aim." Also available to students is a secondary field (equivalent to a minor).
In some fields, Harvard students with advanced standing may apply to complete a master's degree in their fourth year. Additionally, they can enroll in classes or cross-enroll at other Cambridge or Boston-area colleges as well as the graduate schools of Harvard.
Additionally, Harvard offers joint music degrees with the Berklee College of Music and the New England Conservatory. Participating students receive an AB from Harvard and a master's degree from one of these two esteemed music institutions.
The Harvard Research Program, the Mellon Mays Undergraduate Fellowship Program, the Faculty Aide Program and other organizations provide undergraduates with a variety of research possibilities.
Moreover, half of Harvard College freshmen travel abroad. Options like Cambridge or Oxford, as well as courses in Argentina, Cameroon, Chile, China, Cuba, Czech Republic, France, Greece, India, Israel, Italy, Lebanon, New Zealand, South Africa, Turkey, and many more nations, are available to students.
What are the Unique Courses at Harvard?
So, what are the unique courses at Harvard? The mission of Harvard University is to cultivate leaders who make a difference in the world through excellence in teaching, learning, and research.
This Ivy League university has a growing selection of fascinating courses available. Here are 10 unique courses at Harvard that are special and worth taking.
SCILIVSY 12 – Understanding Darwinism
An interdisciplinary examination of Darwin's theories and their effects on society and science is the focus of this course. It ties together the progression of Darwin's theories and the salient aspects of contemporary evolutionary biology.
The evolution of the theory's key components will be reviewed by the students, with an emphasis on the areas where Darwin's theories have shown to be particularly solid and those where later discoveries have drastically altered the theory. As one of the unique courses at Harvard, the course stresses the dynamic interaction between science and society by also examining the historical context of the advancement of Darwinian ideas after Darwin.
HISTSCI 136 – History of Biotechnology
What happens to life when scientists can physically and technologically alter living things? Students will study the development of biotechnology in the 20th and 21st centuries historically in this course, paying close attention to how attempts to design life are rooted in social, cultural, and political contexts.
Reproductive technologies, genetic cloning and engineering, GM food, genomics, stem cells, intellectual property, biosafety, and biosecurity are some of the subjects covered. Additionally, the course is structured around five cross-cutting areas where students will examine how biotechnology has an impact on ethics, the law, and society.
THI 101A – Introductory Thai I
By the end of the first year, students will be able to read and write simple, standard prose as well as participate in simple conversations thanks to the introduction of the fundamental grammatical structures of modern Thai in this course. Regarding the cultural setting in which this language is spoken and written, Thai is taught.
HAA 11 – Landmarks of World Architecture
The major architectural masterpieces of the globe are examined in this course, together with the specific aesthetic, cultural, and historical challenges that surround them.
Each professor will present a lecture on a standout case in their field, relying on examples from a variety of eras and societies, including Renaissance and medieval Europe, ancient Rome, early modern Japan, Mughal India, and modern and contemporary Europe and America.
The development of each section will be thematic, with a particular emphasis on major topics in the study and understanding of architecture.
ESPP 90S – The Technology, Economics, and Public Policy of Renewable Energy
Economic activity depends heavily on energy, and there is little chance that this will change. However, the amount of readily available fossil fuels in the world is finite, and using fossil fuels indefinitely has huge climatological costs. The long-term and short-term prospects for renewable energy are examined in this course.
The first step for students is to become familiar with the technologies of hydro, solar, wind, and biomass. The economics of these technologies are then looked at, along with how taxes and subsidies affect their viability. The intersection of technology, economics, and public policy is also given particular focus.
FOLKMYTH 128 – Fairy Tale, Myth, and Fantasy Literature
This course explores how folktales spread from collective storytelling circles into children's literature and new media. It examines how pervasive fairy-tale-style societal myths about naivety and seduction, ugliness and alterity, or hospitality and antagonism are. Students will also discover how youngsters can explore counterfactuals and worst-case scenarios in both utopian and dystopian fantasy realms.
ASTRO E-8 – Cosmic Evolution: The Origins of Matter and Life
The core components of astrophysics and biochemistry are combined in this comprehensive review course to form an interdisciplinary synthesis known as "cosmic evolution." The course, which primarily targets non-science majors, takes a scientific approach to several age-old philosophical questions, such as who we are, where we came from, and how we fit into the cosmos. Gaining an understanding of the origins of matter and life while seeking unity across the natural sciences is the course's main goal.
LING 105 – Sounds of Language
How do the sounds in different languages around the world fit together to form words and sentences? Why is it difficult to hear or produce some sounds? Do sounds have a "universal inventory"? This course introduces students to the sounds of many languages and equips them with resources for methodically studying them. They will also research how thoughts are transferred between brains.
MLD 340 – Power and Influence
One of the unique courses at Harvard, students who desire to accomplish their goals despite potential roadblocks should take the Power and Influence course. Their latent beliefs and sentiments on influence and power are also supposed to be uncovered by this training.
These have a significant influence on how people view issues and possibilities, as well as how they choose specific courses of action. Students will gain a more grounded point of view as a result. They will begin right away to become conscious and question their presumptions about influence and power.
PSY 15 – Social Psychology
This course provides an introduction to social psychological theory and research that addresses everyday behavior using techniques from the life sciences, including genetics, evolution, and neuroscience. The subjects covered range from attitudes and social influence to obedience to authority, intergroup relations, stereotyping, prejudice, emotion, interpersonal attraction, morality and prosocial behavior, and errors of common sense judgment.
What to Consider in Choosing a Course?
What to consider in choosing a course? Taking too many classes that aren't important to your degree can backfire if they prevent you from fulfilling the criteria for your major, even though you will almost definitely have the freedom to take classes in different disciplines you're interested in. You might be in school for a lot longer than four years if that happens. You'll be okay if you only keep these points in mind when choosing unique courses at Harvard.
Select courses that pique your interest
It's a good idea to have a general notion of what you want to major in, even if you're not sure. Consider the high school subject you most looked forward to. Whose schoolwork could you easily complete in a short period of time? Because you were the subject-matter expert in the class, did anyone ask for your assistance? Did you enjoy assisting them on the matter? All of this might have an impact on the major you choose.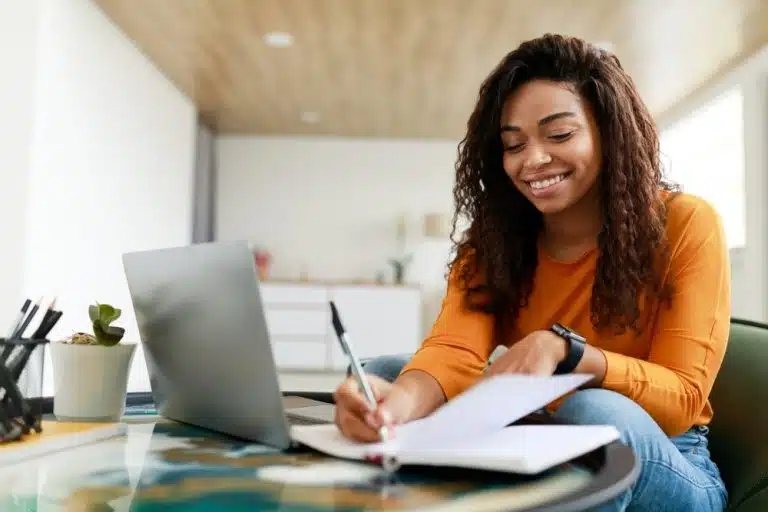 This does not imply that you should enroll in some of the unique courses at Harvard that you overheard students discussing on campus. Aiming low may really prevent you from taking your college studies seriously and earning the degree that is meant for you. With topics, you actually want to learn more about, challenge yourself.
Consult your academic advisor
You should have access to someone who can assist you in selecting your courses, whether it be one of your professors or a member of your college's academic advising team (or both). Although it is mostly your responsibility to ensure that you complete your major requirements, your academic advisor should assist you in doing so and can provide guidance when choosing electives.
To make sure you're on the proper road, try to meet with this individual once per semester, perhaps when choosing your classes for the upcoming semester. Share your objectives with them, especially if you begin to consider switching your major, and let them know if you run into any difficulties.
When creating your class schedule, use reason.
Whether you know it or not, you no longer have your parents' support or guidance to get a good night's sleep, get up for school, or do your schoolwork on time. Although not every student may experience this problem, many will, and it may cause you to skip those early classes or simply not give them your all.
It's much simpler to press the snooze button when you don't have to worry about your mother setting off her personal alarm and pulling the covers off your shivering body.
Consider arranging your classes later in the day and allowing yourself time to rest in between. Before the following lesson, get a bite to eat or a quick nap during the breaks. You'll be astonished by how invigorated you start the day and stay all day. Make it easier on your brain by challenging scheduling lessons in the afternoon or right after lunch, which can greatly improve your ability to concentrate.
The objective of creating your course schedule is to select classes that you will enjoy attending every day. If you absolutely must attend those early morning classes, get to bed at a reasonable hour and consider getting a second alarm.
Stay organized
Are you a kinesthetic, auditory, or visual learner? Take your time to research the answer if you don't know. To succeed in college, you must maintain organization. You will make mistakes because of all the classes, social events, and extracurricular activities you have going on.
For those who learn best visually or physically, planners and calendars might be crucial. Or, if you think a voice recorder will work for you, buy one. Write (or record) down anything you need to do or anything you believe you might forget. Daily email checking and paying attention in class Once you establish a pattern, staying organized is simple and will soon come naturally.
Don't make life more difficult by taking a part-time job.
Are you a student or a worker first on your list of priorities? In general, getting good grades is more valuable in the long term than having a résumé that lists a part-time, minimum-wage job. Although companies would value "real-world" experience above a perfect GPA when you're looking for postgraduate work, your grades can still have an impact on your chances of receiving current or future scholarships as well as your plans to attend graduate school.
A part-time job could cause conflicts with your studies and take up a lot of time that would otherwise be used for academics. You don't need extra spending money during your first years of college because you're probably living on campus, have a food plan, and can go around using the university's transportation. Most part-time jobs only actually supply that.
Your tuition should cover all of these things. Additionally, not working throughout the week will free up your weekends, which are crucial for keeping up with your schooling. However, if you must work to pay for education or if you have free time between semesters, you should give work-study or internships/coops in your desired field of study priority.
Want to learn more about the unique courses at Harvard? You've come to the right place. At AdmissionSight, we have over 10 years of experience guiding students through the competitive admissions process.
AdmissionSight can help you put your best foot forward when applying to college this fall. Contact us today for more information on our services.