What are the Unique Courses at UChicago?
Students at the University of Chicago have a reputation for being held to high academic standards. In addition, it is well-known for its profound dedication, which is exemplified by the unique courses at UChicago. These classes are intended to teach students not just how to learn, but also how to think critically debate, and question.
The distinctive core curriculum at the University of Chicago consists of a series of sequences (including Humanities, Social Sciences, Physical Sciences, and Civilization) that make up an interdisciplinary framework. This framework is then fleshed out with a large number of research opportunities, internships, and unique courses at UChicago.
What is UChicago Known for?
What is UChicago known for? UChicago is often regarded as one of the most renowned universities in the United States. Students that are intellectually engaged and have a bit of a quirky side tend to be drawn to the university because of this reputation. In recent years, the undergraduate major in economics has been the most popular choice among students who have declared a major at the University of Chicago. This field of study was chosen by 24.04% of students, which is equivalent to 895 individuals.
Even further, the economics major was picked by more students than the combined total of the next two most popular majors, biological science and mathematics. Math and biological science are, respectively, the second and third most popular majors. 10.37% of students, or 386 individuals, claimed that they would pursue a degree in biology. On the other hand, 10.34% of students, or 385 individuals, would pursue a major in mathematics.
At the University of Chicago, students can choose from more than 50 distinct majors and over 40 different minors, in addition to a large number of specialized and pre-professional programs. These options serve as a supplement to the school's basic Core Curriculum.
In addition to the various academic programs, it offers one of the most prestigious educational institutions in the United States in terms of the quality of its undergraduate research opportunities. In addition to this, the scope of the school's research activities extends all the way to the international level.
As a result of the establishment of additional campuses in Delhi, Hong Kong, Paris, London, and Beijing, the University of Chicago has solidified its position as a preeminent intellectual institution in many parts of the world. The college's numerous centers and other facilities serve as gathering points for prominent professionals in virtually all fields of academic research and study.
Students, faculty, and alumni of the University of Chicago frequently make headlines for their ground-breaking research in a wide variety of fields, including but not limited to: the prevention of cancer; social justice advocacy; fashion; international politics; and others.
What are the Unique Courses at UChicago?
So, what are the unique courses at UChicago? The University of Chicago is a prestigious private research institution that may be found in the city of Chicago in the state of Illinois. You could be looking at entertaining and intriguing classes to take next semester in addition to the ones that are required for your degree now that the next academic term is just around the corner.
Because there are so many classes available to choose from at UChicago, it's possible that you passed up on some interesting ones. Here are ten of the most unique courses at UChicago.
AASR 43500/1 [85271] Islamic Jurisprudence, Reason, and the State
The study of Islamic jurisprudence will be approached from a social science perspective for the entirety of this class. In this course, students will read historical, legal, and anthropological literature on Islamic law.
In addition, they will be introduced to/revisited anthropological theories of the state, public policy, governmentality, and scientific knowledge production. The goal of this reading is to generate original questions and analyses.
ANTH 21201/1 [82810] Chicago Blues
In one of the many unique courses at UChicago, in this class, students will investigate, from an anthropological and historical perspective, the social and cultural milieu in which one of the most innovative and significant American musical genres was developed.
Students investigate the ways in which the cultural meaning of the blues has changed over time and its position within broader American cultural currents. They also investigate the social and economic situation of blues musicians and the political economy of the blues within the larger music industry.
ARTH 28500/1 [81857] History of International Cinema I: Silent Era
This lecture will present an overview of the history of cinema, beginning with its inception in the middle of the 1890s and ending with the advent of sound in the late 1920s. During this 30-year time period, we will investigate cinema as an aesthetic, social, technological, national, cultural, and industrial practice.
As one of the unique courses at UChicago, the course will look at how these practices were exercised and developed throughout this period. The sharing of filmmaking methods, practices, and cultural norms in an international setting will be of particular significance for the scope of our investigation.
CMST 14920/1 [86844] Comparative Media Poetics: Horror
Cinema, video games, and virtual reality are all moving-image forms of media that have, at various periods, exerted a variety of creative impacts on one another. This course will look into the raw materials and fundamental forms that are available to artists working in and across these many mediums, with a particular emphasis on horror as a subgenre.
In addition to investigating fundamental problems concerning the sociological, psychological, and political uses (and abuses) of horror as a genre, the focus of this class will be on analyzing how horror is utilized in a range of different forms of media.
CRES 23001/1 [85538] Censorship in East Asia:  The Case of Colonial Korea
This course investigates the practice of censorship as well as its impact on the Japanese Empire, with a particular emphasis on the repercussions that it had on colonial Korea.
It starts with two fundamental premises: first, both the Japanese colonial authorities' measures of repression and the Korean responses to them can be understood as noticeably more staunch and sophisticated when compared to any other region of the Empire; and second, the censorship practices in Korea offers itself as a case that is in itself an effective point of comparison to better understand other censorship operations in general and the impact that these operations have across the globe.
HIST 11301/1 [82548] Global British Empire to 1784: War, Commerce, and Revolution
In this course, we will investigate the beginnings, growth, and revolutionary changes that occurred inside the British Empire.
The English Civil War, King Philip's War, Bacon's Rebellion, the development of slavery, the Revolution of 1688, the making of British India, the rise of Irish discontent, the Scottish Jacobite Rebellions, the causes of the American Revolution, and the transformation of the British Empire into an authoritarian state will all be topics that will be covered in the lessons that are taught to the students.
PHSC 11600/1 [85403] Physics for Future Presidents: Fundamental Concepts and Applications
This course, which focuses on algebra, provides students with an introduction to a number of the fundamental ideas in physics that have implications for contemporary society. The concepts of energy and power, heat, sound, gravity, electromagnetic and light, nuclear physics and radioactivity, and Newton's equations are some examples of these ideas.
PLSC 28502/1 [85377] Law and Gender in the US and Israel: Comparative Perspectives
The feminist critique of the legal system in Israel and the United States will serve as the central focus of this class. In this course, you will be introduced to a variety of feminist approaches to the law, with a particular focus on the primary beneficiaries of the legal system.
The relationship between the law and gender in contemporary Israel and the United States will be discussed in classic public law legal fields, such as criminal law and the legal construction of gender-based violence, as well as in private law, with a particular emphasis on personal injury law. These topics will be covered both in Israel and the United States.
SIGN 26038/1 [81973] Critical Videogame Studies
Since the 1960s, the gaming industry has probably flourished into the most commercially successful and creative medium in the world. This class focuses only on video games, covering a wide range of subgenres within the medium, from the well-known arcade and console games to artistic experiments and instructional simulations.
Students will examine video games from a variety of perspectives, including their formal features as well as their sociopolitical aspects.
SIGN 26070/1 [81912] Japanese Animation: The Making of a Global Media
One of the unique courses at UChicago, this course will provide an overview of the history of Japanese animation, beginning in the 1910s and continuing through the 1990s, when it became an important part of worldwide culture. In addition to shedding light on Japanese animation in the context of Japan, the purpose of this project is to investigate the elements that have contributed to the art form's emergence as a cultural phenomenon practiced all over the world and enjoyed by a wide variety of people.
As a result, the course examines Japanese animation through the lens of three distinct perspectives on Japanese animation. These perspectives are intended to introduce students to three important methodological approaches to contemporary media: film studies, media studies, and fan studies or cultural studies.
What to Consider in Choosing a Course?
What to consider in choosing a course? If you take too many classes that aren't related to your degree, it could hurt your chances of graduating with the degree you want because you won't be able to fulfill the requirements for your major.
Even though you will almost certainly have the flexibility to take classes in topics that pique your interest, That has the potential to keep you enrolled in school for a good deal longer than four years. If you keep these points in mind while selecting unique courses at UChicago, you shouldn't have any problems.
Make sure you enroll in classes that are relevant to your interests
Even if you haven't made up your mind about what you want to study in college, it's a good idea to have some sort of plan. Consider the subject that you enjoyed learning about the most when you were in high school.
Whose assignment were you able to accomplish quickly since you found it easy to do it yourself? Did anyone come to you for assistance in a class because they knew you were the most knowledgeable person there? Did you have fun assisting them with the topic in question? All of this may have a role in determining the major that you choose to pursue.
On the other hand, this does not imply that you should enroll in the unique courses at UChicago that you have overheard students discussing elsewhere on campus.
In point of fact, setting minimal goals for yourself can make it more difficult to take your academic pursuits seriously and complete the degree that was intended for you. Put yourself to the test by studying things that you are actually interested in finding out more about.
Work with your academic advisor
You have to have access to someone who is willing and able to assist you in selecting the classes that you will need to take, be it one of your instructors or a member of the academic advising team at your college (or both).
Even while you are primarily responsible for ensuring that you are fulfilling the requirements of your major, your academic adviser should be able to assist you in doing so and can provide guidance regarding the selection of electives.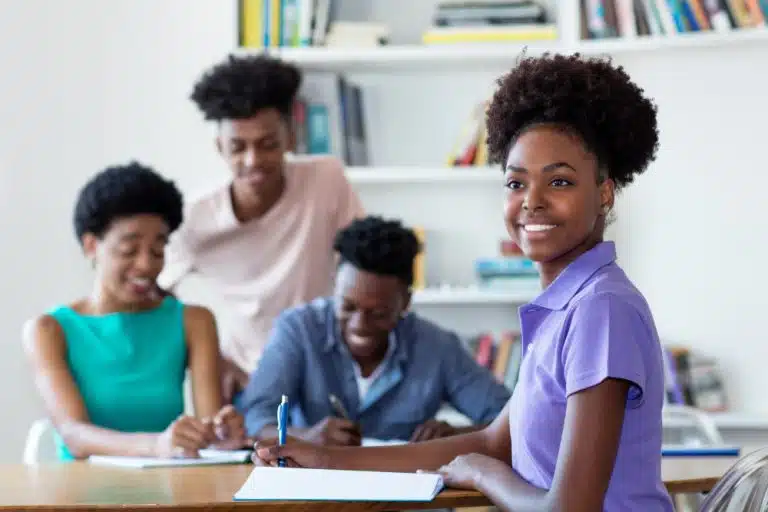 If you want to ensure that you are moving in the proper direction, you should try to get together with this individual at least once every semester, such as when you are selecting the courses for the following semester. Communicate your objectives to them, particularly if you begin to consider switching your academic concentration, and let them know if you're having any difficulties in achieving them.
Think logically when designing your class schedule
You no longer have the encouragement or discipline of your parents to go to bed for a full night's rest, get up for school, or get your schoolwork done at a respectable time. Whether you realize it or not, this is a significant change in your life. Although not every student may struggle with this issue, a significant number of them will, and as a result, they may find themselves dozing off during their early morning sessions or simply not giving their best effort.
You might want to think about moving your lessons to later in the morning and giving yourself breaks in between each one. Make the most of the breaks to grab a bite to eat or sneak in a little snooze before heading to the next class.
You are going to be astounded by how energized you feel, and how that feeling will persist throughout the day. Also, to make things easier on your mind, try scheduling challenging lessons in the afternoon and after lunch, since this will help you focus a lot better on what you're doing.
Your class schedule should be designed so that you may take classes that you are interested in and that you can easily attend each day without feeling overwhelmed. If it is absolutely impossible for you to get out of those early morning classes, then you should try to get to bed at a reasonable hour and consider purchasing a second alarm.
Get and keep yourself organized
Those who learn best via the use of their eyes and their hands may benefit much from using planners and calendars. You might also invest in a voice recorder if you believe that this solution would be more suitable for you.
If there is something that you need to finish or are concerned that you might forget, write it down (or record it). You should check your email every day and focus while you're in class. After establishing a pattern, maintaining organization won't be difficult at all, and in fact, it will quickly become second nature.
Try not to complicate life with a part-time job
Having a part-time job may prevent you from paying attention in class and take up a significant amount of time that you would otherwise devote to completing your education.
The majority of part-time jobs really only cover extra spending money anyway, and you don't have a dire need for that during your first years of school because you are most likely living on campus, have a meal plan, and can get around using transportation provided by the university. In other words, you don't have a dire need for that during your first years of school.
Your tuition should already cover all of these perks and expenses. If you don't have a job while you're in school, you'll have more time on the weekends, which is extremely helpful for keeping up with your education.
But if you do need to earn your way through college or if you have time for employment outside of your classes, you should put an emphasis on work-study programs as well as internships and co-ops that are relevant to the sector in which you intend to work.
Want to learn more about the unique courses at UChicago? You've come to the right place. At AdmissionSight, we have over 10 years of experience guiding students through the competitive admissions process.
AdmissionSight can help you put your best foot forward when applying to college. Contact us today for more information on our services.