What Does Northeastern University Look for in Prospective Students?
With its highly selective admissions process, Northeastern seeks to admit academically talented, well-rounded, curious, and enthusiastic students about their passions. This article will explore the various criteria Northeastern University uses in evaluating prospective students they look for and offer tips on making your application stand out.
The Importance of Academics in Northeastern's Admissions Process
First and foremost, Northeastern University values academic excellence. Admissions officers review your high school transcript, paying attention to your grades and the rigor of your coursework. They weigh your GPA against the difficulty of the classes you took. Northeastern University is looking for prospective students who have challenged themselves academically.
However, academic excellence alone is not enough to gain admission. In prospective students' applications, Northeastern University also looks at other factors, such as extracurricular activities, leadership experience, community service, and personal qualities.
It is important to note that Northeastern takes a holistic approach to admissions. This means Northeastern University looks at all aspects of prospective students' applications, not just your academic achievements. They want to see that you are a well-rounded individual who will positively contribute to the campus community.
Therefore, showcasing your unique talents and experiences in your application and academic accomplishments is important.
Extracurriculars: How They Impact Your Admissions Chances at Northeastern
While academics are essential, Northeastern University looks for academically gifted students passionate about something beyond the classroom. Extracurriculars can serve as evidence of your passions outside of the academic realm.
It can be a significant factor in your admissions decision. Admissions officers look for students who have demonstrated leadership skills, commitment, and a willingness to go above and beyond.
The types of extracurricular activities that Northeastern values are not limited to any particular category or type. Admissions officers seek applicants involved in sports, music, debate, community service, student government, etc.
What matters most is not what you do but what you have achieved. The admissions committee of Northeastern University looks for those who have made a meaningful impact, taken on leadership responsibilities, or achieved some recognition for their efforts from the prospective students.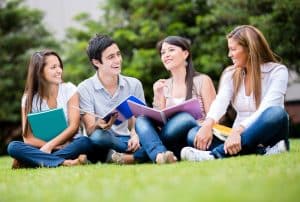 Participating in extracurricular activities can also help you develop important skills useful in college and beyond. For example, if you are involved in a debate team, you will learn how to research and present arguments effectively.
If you are part of a sports team, you will learn to work collaboratively with others and develop a strong work ethic. These skills can be valuable in your academic and professional life.
It is important to note that quality is more important than quantity regarding extracurricular activities. Admissions officers are not looking for students involved in every club and organization on campus.
Instead, they want to see that you have a genuine interest in the activities you participate in and have made a meaningful impact in those areas. So, focus on a few activities that you are truly passionate about and make the most of your involvement in those areas.
The Role of Standardized Test Scores in Northeastern's Admissions Process
Standardized test scores are another key component of the Northeastern admissions process. The university accepts both the SAT and ACT, and admissions officers consider these scores in conjunction with other factors, such as high school performance and extracurricular activities.
While test scores are important, they are not the only factor in admission decisions. Admissions officers consider the context in which these scores were earned, including your high school's average scores and the rigor of your coursework. They also consider other factors, such as your essay and letters of recommendation, when making decisions.
It is important to note that Northeastern University has adopted a test-optional policy for the 2021-2022 admissions cycle due to the COVID-19 pandemic. This means that applicants are not required to submit standardized test scores, but they may still choose to do so if they feel it will strengthen their application.
The university has stated that this policy is intended to reduce stress and anxiety for applicants during these uncertain times and to ensure that all students have an equal opportunity to be considered for admission.
The Significance of Leadership and Community Service in Northeastern's Admissions Criteria
Leadership skills and a commitment to community service are two other traits that Northeastern admissions officers value highly. The university seeks students with these qualities and a track record of volunteering in their communities.
Leadership and community service can be demonstrated through various experiences, such as founding a club, organizing a fundraiser, volunteering at a local nonprofit, or leading a team. Admissions officers look for students who have positively impacted their communities and demonstrated a willingness to take initiative.
Furthermore, Northeastern values students who have taken on leadership roles in their academic and extracurricular activities. This can include serving as a tutor, mentor, or peer advisor. Admissions officers also look for students who have demonstrated leadership in their academic pursuits, such as conducting research or presenting at conferences.
In addition, Northeastern encourages students to engage in community service throughout their college careers. The university offers a variety of service opportunities, including service-learning courses, alternative spring break trips, and partnerships with local nonprofits.
Students prioritizing community service at Northeastern are eligible for recognition through the university's Service-Learning Program.
Tips for Crafting a Strong Personal Statement for Northeastern University
Your personal statement is one of the most crucial components of your application. This is where you can showcase your personality, goals, and passions beyond academics and extracurriculars. Admissions officers look for thoughtful, self-reflective students who clearly understand what they hope to achieve.
When writing your personal statement, share specific stories and experiences that have shaped your life and goals. Instead of simply listing your achievements, focus on the "why" behind these accomplishments and what they reveal about your character and values.
Another important aspect to consider when crafting your personal statement is tailoring it to Northeastern University. Research the university's mission, values, and programs, and highlight how your goals and interests align with these.
This will demonstrate to the admissions committee that you have a genuine interest in attending Northeastern and have tried to understand what the university offers.
Finally, don't be afraid to be vulnerable and share personal challenges or setbacks you have overcome. This can show resilience and determination and make your personal statement more memorable and impactful. However, highlight how these experiences have helped shape your goals and aspirations for the future.
The Impact of Demonstrated Interest on Your Admissions Chances to Northeastern University
Demonstrated interest refers to your level of engagement with Northeastern and your enthusiasm for attending the university. Northeastern University looks for those who have visited the campus, attended information sessions or college fairs, or have had meaningful interactions with current Northeastern students or alumni.
Demonstrated interest can also be evident through your application materials. For instance, mentioning specific programs, professors, or opportunities at Northeastern shows that you have researched and are serious about attending the school. In short, to maximize your chances of admission, express your enthusiasm for Northeastern in any way you can.
Another way to demonstrate your interest in Northeastern is by participating in their online events and webinars. These events are a great way to learn more about the university and connect with current students and faculty members.
By attending these events, you can show admissions officers that you are actively seeking information about Northeastern and are invested in the school.
It's important to note that demonstrated interest is just one factor that admissions officers consider when reviewing applications. While it can certainly help your chances of admission, it's not a guarantee. Ultimately, your academic achievements, extracurricular activities, and personal qualities will also play a significant role in the admissions decision.
The Benefits of Early Decision and Early Action Applications to Northeastern University
Applying Early Decision or Early Action to Northeastern can benefit in several ways. For one, it shows your commitment to the university, which can demonstrate your enthusiasm and seriousness about attending. Additionally, applying early can give you an admissions decision sooner, reducing stress and improving your chances of getting in.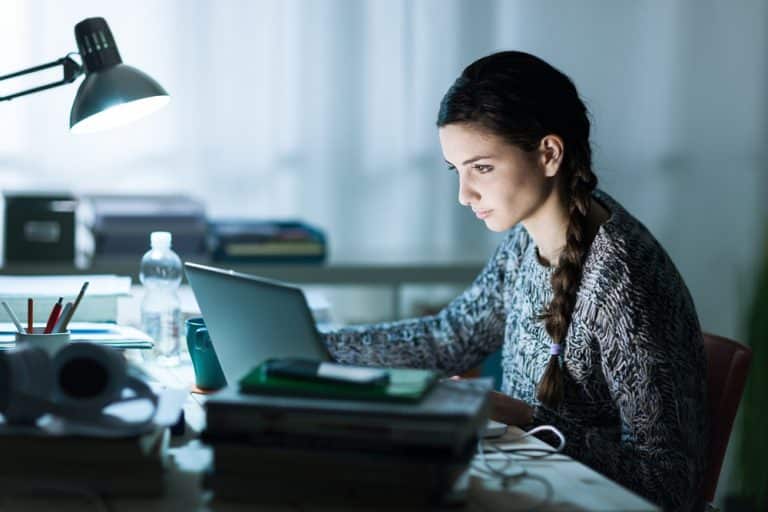 However, applying Early Decision or Early Action is a big decision, and you should only do so if you are sure that Northeastern is your top choice. Be sure to carefully consider the pros and cons of each option before making a final decision.
Another benefit of applying Early Decision or Early Action to Northeastern is increasing your chances of receiving financial aid or scholarships. Many universities have limited funds for financial aid and scholarships, and applying early can give you an advantage in receiving these resources.
Additionally, if accepted through Early Decision, you will have more time to plan and prepare for your college experience, including housing and financial arrangements.
Understanding the Role of Recommendations in Your Northeastern University Application
Recommendations are a crucial component of your Northeastern application, and they can provide valuable insight into your character, work ethic, and potential as a student.
When selecting recommenders, choose individuals who know you well and can speak to your strengths and achievements. Teachers, coaches, mentors, and other adult figures in your life can all write meaningful recommendations. Be sure to ask your recommenders early and give them plenty of time to write thoughtful letters on your behalf.
It's important to note that Northeastern University requires two letters of recommendation from academic sources. This means that at least one of your recommenders should be a teacher or professor who has taught you a core academic subject. This requirement ensures the admissions committee receives a well-rounded view of your academic abilities and potential.
Additionally, it's a good idea to provide your recommenders with a copy of your resume or a list of your extracurricular activities and accomplishments. This can help them better understand your interests and strengths outside of the classroom and give them specific examples to include in their letters of recommendation.
How to Showcase Your Unique Talents and Achievements in Your Northeastern Application
Everyone has unique talents, passions, and achievements – and Northeastern wants to hear about yours. When applying, highlight any awards, accomplishments, or experiences that are meaningful to you and have shaped your goals and aspirations.
Consider starting a brag sheet or resume early in your high school career to keep track of your achievements. If you have doubts about whether an experience is worth mentioning, err on the side of including it – you never know what might help you stand out in the admissions process.
Additionally, Northeastern values diversity and encourages applicants to showcase their unique backgrounds and perspectives. If you have a cultural or personal experience that has influenced your academic or career goals, include it in your application. Northeastern values a diverse student body and wants to hear about the experiences that have shaped who you are.
Demographic Factors: How Race, Ethnicity, Gender, and Geographic Location Affect Your Chances at Northeastern
While Northeastern does not have quotas or targets for any particular demographic group, it does consider factors such as race, ethnicity, gender, and geographic location when making admissions decisions. The university aims to build a diverse and inclusive student body, and admissions officers consider how each applicant will contribute to this goal.
Remember, however, that your demographic factors alone will not determine your admissions chances. What matters most is your overall profile and how you stand out as an individual and a potential Northeastern student.
It is important to note that Northeastern also considers an applicant's socioeconomic background when making admissions decisions. The university recognizes that not all students have the same opportunities and resources.
Therefore, they may have faced different challenges in their academic and personal lives. Admissions officers consider an applicant's socioeconomic status as a factor in their application and may consider any hardships or obstacles they have overcome in their pursuit of higher education.
The Pros and Cons of Applying as a Transfer Student to Northeastern University
Transferring to Northeastern can be an excellent pathway for students who are unhappy with their current school or have changed their interests and goals since applying to college. Transferring can also be a great way to take advantage of Northeastern's unique programs, such as co-op.
However, there are also some potential drawbacks to transferring. For one, you may have to forfeit some credits from your previous institution, which can delay your graduation timeline. Additionally, transferring can be competitive, and you may need to work hard to stand out as a strong applicant.
Another potential drawback of transferring to Northeastern is the cost. Northeastern is a private university with a high tuition rate, and transferring may mean losing out on scholarships or financial aid from your previous institution. It's important to consider the financial implications of transferring before deciding.
On the other hand, transferring to Northeastern can also open up new opportunities for networking and career development. Northeastern has a strong alumni network and partnerships with many companies, which can benefit students looking to make connections and gain experience in their field.
A Comprehensive Guide to Applying as an International Student to Northeastern University
International students are integral to the Northeastern community, and the university welcomes applicants worldwide. However, applying as an international student can be more complex than applying as a domestic student.
International applicants must provide additional materials such as TOEFL scores, documentation of financial support, and transcripts translated into English. Additionally, international students may need to provide more information about their home country and cultural background to help the admissions committee understand their context.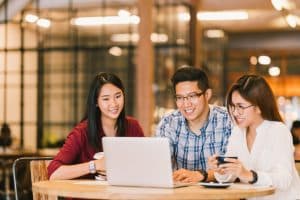 It is important for international students to note that Northeastern University offers a variety of resources to support their transition to studying in the United States. The Office of Global Services assists with visa applications, cultural adjustment, and academic advising.
Additionally, many student organizations and events on campus celebrate diverse cultures and provide opportunities for international students to connect with their peers.
Financial Aid and Scholarships: How They Can Help You Afford a Degree from Northeastern University
Finally, it's important to consider the financial side of attending Northeastern. The university offers robust financial aid and scholarship programs to help students afford their education.
When applying, complete the FAFSA and CSS Profile to be considered for need-based aid. Many merit-based scholarships are available based on academic achievement, leadership, and other criteria. Research and apply to as many scholarships as possible to maximize your funding opportunities.
Considering all the factors discussed above, you can increase your chances of admission to Northeastern and set yourself on a path to success at this outstanding university. Good luck!
It's worth noting that Northeastern University also offers work-study programs, which allow students to earn money while gaining valuable work experience. These programs can help offset the cost of tuition and provide students with skills and connections that can be beneficial in their future careers.
Furthermore, Northeastern commits to meeting the full demonstrated need of all admitted students. This means that if a student is admitted and demonstrates financial need, Northeastern will provide enough financial aid to cover the full cost of attendance.
This commitment ensures that all students, regardless of their financial situation, have the opportunity to attend and succeed at Northeastern University.
Are you feeling overwhelmed by the college admission process? Look no further! AdmissionSight is here to guide you toward success. With our specialized college admission consultation service, we offer personalized assistance tailored to your unique goals and aspirations.
Our experienced consultants will provide expert advice on crafting a standout application, selecting the right colleges, and navigating the complex admissions world. Don't let stress hold you back—let AdmissionSight be your trusted partner on your journey to higher education. Contact us today to take the first step toward a brighter future.