What Kind of Extracurriculars Can Help You Attend the Ivies?
What's the most important thing applicants need when applying to the Ivy League? Most students would say something along the lines of excellent grades, amazing test scores, and other academic-related accomplishments. That's definitely an important part of the equation, but academics aren't everything. What extracurriculars do you need to get into the Ivy League?
In reality, the most important thing to have when applying to the Ivies is an awesome application! And an application doesn't just cover what happens inside the classroom. When deciding whether or not you get accepted into a university, colleges will also look at your extracurriculars. So the real question is: what extracurriculars do you need to get into the Ivy League?
Here, we'll take a deeper look into the importance of extracurriculars, why they're important when applying to the Ivies, and some specific activities you can pursue to increase your chances of getting into your chosen school.
Why admissions officers look at extracurricular activities
It's a popular misconception that Ivy League schools are only interested in a student's academic performance and that everything else is a waste of time for students seeking admittance to these prestigious schools. Considering that the Ivies are known for their rigorous academics, it's not surprising that this misunderstanding has persisted for so long.
But we're here to finally set the record straight. Ivy League schools take a holistic approach to their admissions process. Simply put, this means admissions officers consider all aspects of a student's application when determining their eligibility. That means academics and extracurriculars plus everything else included in the application.
Now that you understand the importance of extracurricular and what extracurriculars do you need to get into the Ivy League, it's time to explain the reason Ivies even consider these activities. In short, the way students choose to spend their time outside the classroom can reveal a lot about applicants that admissions officers can't glean from GPAs, test scores, and other bits of cut-and-dry information.
The extracurriculars you choose and your performance in these activities say a lot about who you are, what you're interested in, and what strengths you have. All of this information is crucial for admissions officers whose job it is to learn as much as possible about each applicant to determine who is most qualified to get accepted.
Avoid these common misconceptions about extracurricular activities
We've already corrected the popular misconception that extracurriculars aren't important in determining your chances of getting into the Ivies. Unfortunately, that's not the only misunderstanding that exists about extracurriculars.
Just because you pursue these activities doesn't necessarily mean your application will be viewed more positively. As with anything on your application, you need to be calculated and thoughtful when choosing your extracurricular activities. To help you avoid making costly mistakes, here are some misconceptions about extracurriculars:
1. Students should participate in as many extracurricular activities as possible.
What extracurriculars do you need to get into the Ivy League? One of the most harmful misconceptions about extracurriculars is that the more activities you participate in, the better. Some students jump into as many extracurriculars as possible hoping the time commitment and diversity will impress admissions officers. Please, don't do that! When it comes to picking extracurriculars, it's always quality over quantity.
The Ivy League would much rather see applicants who excel in a single activity than applicants who spread their time amongst a dozen extracurriculars without any development or improvement in any.
We always advise students to pick a handful of extracurriculars during their freshman year of high school to help determine which activity is the most interesting. This exploration will make it easier to narrow down the myriad options to find your favorite which you can spend the rest of your high school years pursuing and developing.
 2. You need to spend a lot of time on community service.
Another common misunderstanding of the Ivies is that applicants need a tone of community service hours to even get considered. While there's no doubt that giving back to your community looks excellent on an application and might even help you get into the Ivies, it's not a guarantee.
Plus, you don't want to run the risk of focusing too much on this area when your time could be more effectively spent on something else. But what's the downside of investing a lot of energy into community service in the hopes of impressing the Ivies? While giving back to your community is no doubt important and laudable, anyone can do it.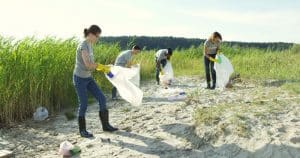 This extracurricular doesn't really show admissions officers how you're unique or what skills you have to offer. Unless you're setting up your own non-profit, raising a significant amount of money, or doing something else impressive, simply donating your time to the community doesn't tell the Ivies much other than that you're a good person.
3. Music and sports are the only extracurriculars.
Admittedly, there aren't many high schoolers who think that music and sports are the only extracurriculars. However, these two activities are usually given inordinate amounts of attention when students consider where to spend their time outside of the classroom. The problem with music and sports is that very few students become exceptional in these pursuits.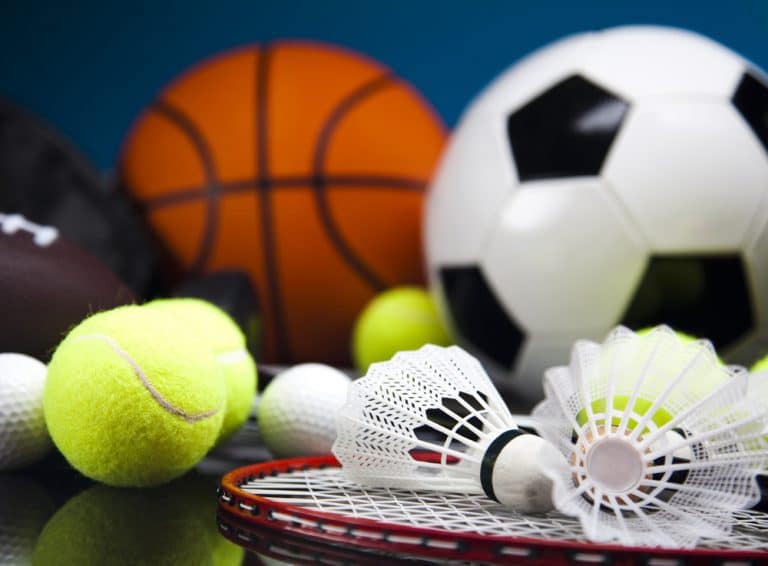 Keep in mind that admissions officers at the Ivies are on the lookout for students who are in the upper-echelon of performance within their respective extracurricular activities. The competition is nearly too fierce for music and sports for the vast majority of students to reach exceptional levels of accomplishment.
To make matters worse, these activities eat up a lot of time. That's why we only advise students who are at the highest level of achievement to pursue these extracurriculars when planning to apply to the Ivies. Most people should look to other interests to find an activity in which they can develop and grow.
The best extracurricular activities for the Ivies
Now that we've successfully answered the question, "will an Ivy League school look at my extracurriculars?", it's time to focus on the extracurricular activities that can help you improve your chances of getting into the Ivies.
1. Starting a club.
Many students struggle to find an extracurricular activity that picks their interests. If you find yourself in this position, you might be in a perfect spot to kill two birds with one stone. What do you mean? One of the most effective ways to catch the attention of admissions officers in the ivy league is to demonstrate your leadership in the realm of extracurriculars.
And what better way to do this then to start your own club?Whether you enjoy basket weaving, yodeling, or any other sort of unique activity that might not already have a club, you should take the initiative to start your own. You'll finally have an extra curricular activity that truly interests you, and you'll also have a stronger application. It's a win-win!
2. Participate in a summer program.
Most students just plan to kick back and relax during the summer. With no classes or tests to worry about, it's the perfect time to wind down. But not for you! You're always looking for ways to improve your chances of getting into your dream school.
A great way to make use of your time away from school is to participate in a summer program. There are an endless variety of events, clubs, and research opportunities hosted during the summer by various universities and nonprofits. The purpose of these summer programs is to allow high schoolers an opportunity to pursue a field of interest in greater depth.
We've put together a list of some of the most popular summer programs to help you find one that matches your personal interests and academic goals.
3. Competing in academic events.
College admissions officers love to see applicants who aren't afraid to push themselves. This is especially true in the Ivy League with some of the country's best and brightest students submitting applications to these prestigious schools. And what better way to challenge yourself than to participate in an academic competition.
No matter your academic interests, you'll have no trouble finding a local or nationwide competition. There are math and science tournaments, debates, and other friendly competitions giving you a chance to demonstrate your prowess. These events show admissions officers that you're willing and eager to develop your skills further.
4. Writing for the school newspaper.
Have a knack for telling stories? Always looking for the next big headline? The school newspaper might be calling your name! Every high school no matter how small or large has a school newspaper that's designed to keep students and faculty updated on the latest happenings on campus. It's a great place for aspiring writers, artists, storytellers, truthseekers, journalists, and even photographers to get their start.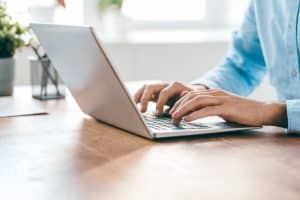 It looks great on a college application too! It shows admissions officers that you're engaged in your school's community, something that demonstrates the value you would bring to a college campus. This extracurricular activity also shows your sense of duty to the truth and keeping people informed.
5. Joining the theater program.
Have a passion for singing or acting? Or maybe you prefer to be more behind the scenes in make-up, choreography, or even directing? Regardless of your specific interest, the best place to pursue your art career in high school is through the theater program. Most schools have some semblance of a theater section.
It's the perfect place to explore your inner creativity and learn how show business actually works. Whether you're participating in plays, musicals, or even rock operas, this level of ingenuity, expression, and creativity will reflect positively on your college application.
It's a unique extracurricular activity that demonstrates your willingness to put yourself out there and always improve. This is an especially good activity for those wanting to pursue a field related to the arts in college.
6. Doing an internship.
When you imagine an extracurricular activity, an internship isn't the first thing that pops into your mind. But that's exactly what makes it an excellent way to make your application stand out. If you're confident in high school what kind of career you want to pursue, you're already far ahead of many of your peers.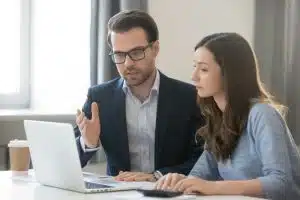 You can capitalize on this certainty by signing up for an internship or program within the field of your interest. Whether that's joining a doctor on their daily rounds or sitting in with a scientist during an experiment, this hands-on training and first-hand experience will speak volumes about your willingness to learn and grow within your desired field. This certainty looks great on a college application to the Ivies as admissions officers are always looking for students who already know what they want.
Conclusion: Do colleges really care about extracurricular activities?
Yes! Colleges do look at your extracurricular activities when determining whether or not you're eligible for admittance. Ivy League admissions officers want to learn more about you, your personality, your interests, your strengths, and your goals.
Since academic performance can't answer much about these areas, the Ivies look to extracurriculars to fill in the blanks. That's why it's imperative that high schoolers spend a lot of time determining which extracurriculars they'll pursue. It definitely has an impact on your chances of getting into the Ivies, so you might as well make it count!
Get into the Ivies with an expert on your side
High schoolers and parents have a million questions about college applications and the admissions process. What do colleges really look for in a student? Will my freshman year hurt my chances of getting into my dream school? How many schools should I apply to? The list is endless. And it's no surprise given how confusing and daunting the college admissions process can be. But it doesn't have to be that way!
AdmissionSight is a leading entrance expert with over a decade of experience helping high schoolers get into their schools of choice. In fact, three out of every four of our students get accepted into an Ivy League school or Top 10 University.
That could be you! All of our services are custom-tailored to your unique strengths and goals. We'll help you perfect each portion of your application to increase your chances of getting accepted into your dream school.
Sound like a good match? Feel free to contact us to set up a free consultation. We look forward to hearing from you!