Young Playwright's Festival: Why You Should Participate
In your journey to college, AdmissionSight encourages you to magnify your strengths and explore what interests you. When it comes to the application and admissions process, it is our philosophy that our students can compete against the country's best and brightest if they put in hard work and motivation. We want you to succeed.
School has always been more than just a place to learn how to read and write or calculate the area of a triangle. Schools are institutions crucial to the development of young people, and the experiences they have during these years will be formative in determining the type of person they become. School should be so much more than just academics.
A great way to the initiative in your own personal development as a student during this time as you transition from high school to college is by choosing your extracurricular activities wisely.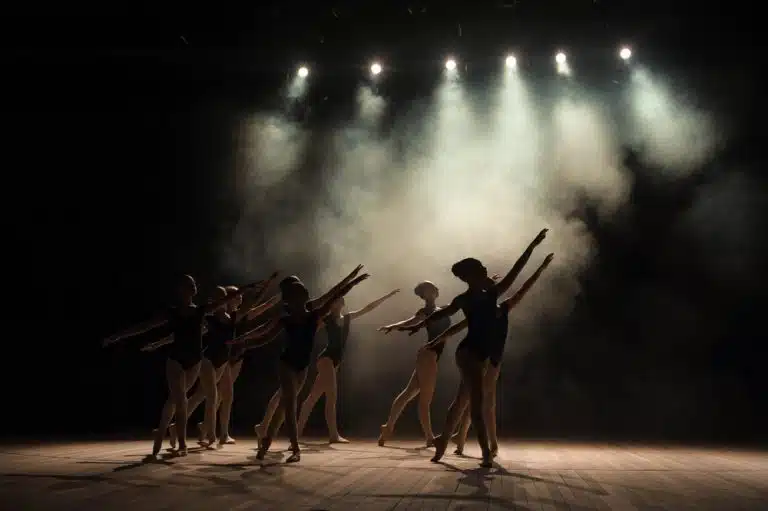 Think about your strengths and passions. What are you good at? What interests you or ignites a spark, making you want to learn more about it? Whether that passion is academics, sports, or the arts, there is something for everyone at any school.
If you haven't before, consider theater! Even if acting isn't a passion or field you want to go into for a career, theater can be a great way to step outside of your comfort zone and build better self-confidence.
Not only does it teach you to be more comfortable speaking in front of others, you learn to work with others and communicate messages more clearly. Theater can be influential in all aspects of life. Participating in theater classes can stimulate a student's creativity and thought processes. The whole experience of theatre makes people more aware and sensitive to various issues. It empowers the meek and makes people do away with their reservations.
Promoting the visions of young artists has always been the mission of The Blank Theater, who hosts the annual Young Playwright's Festival every year in a famous nation-wide competition. The Blank Theatre is committed to the enrichment of Hollywood's cultural life through the production of the first-rate theatre, education of current and future artists, and creation of groundbreaking new works for the theatrical repertoire.
History of the Blank Theater
The Blank Theatre was founded in 1990 in Hollywood by current Artistic Director Daniel Henning. In April of 1996, The Blank took up residence at the 2nd Stage Theatre on Hollywood's Theatre Row.
The Blank's Mainstage productions have garnered rave reviews, audience acclaim, and numerous theatrical honors. They have won the BroadwayWorld Award for "Best Play – Los Angeles" and have been nominated for 4 L.A. Weekly Awards including "Production of the Year."
Over the years, The Blank has won every "Best Production" award in town: 5 Ovation Awards including "Best Musical" (24 nominations,) 13 LA Drama Critics Circle Awards including "Outstanding Production" (16 nominations,) 8 LA Weekly Awards including "Musical of the Year" (37 noms,) 4 NAACP Theatre Awards including "Best Production" (12 noms,) and won 20 Back Stage West Garland Awards including "Best Production." The Blank Theatre is the recipient of the Hollywood Arts Council's Charlie Award, "for pursuing artistic excellence, for nurturing the next generation of playwrights and challenging itself with a grand vision."
The Drama League designated The Blank as "one of the best Theatre Companies in America" and The Blank was also honored with a resolution by the LA City Council for over 20 years of commitment to excellence and innovation in the Theatre Arts. The Blank has a history of attracting top talent to its stage.
Alumni include a glittering array of artists who have achieved wide acclaim in the fields of theatre, television, and film including Chris Pine, Noah Wyle, Mike Farrell, Molly Shannon, Edward Asner, Barbara Bain, Allison Brie, Valerie Harper, Virginia Madsen, Debra Messing, and Tony Award Winners Alice Ripley and Gregory Jbara.
The Blank Theater's Vision
The Blank Theater's goals are to produce new work, give paying jobs to actors, directors, and theatre professionals, to train and inspire young people to pursue careers in theatre and to develop the plays that will be presented on stages around the world for future generations.
The development of new plays is an essential component of a thriving theatrical community, both here in Hollywood and in the nation at large. The Blank is unique in offering opportunities for playwrights to see their works grow from a draft script to a fully realized Mainstage production. The finest playwrights in America entrust them to develop their plays which will eventually be produced all around the globe. The Blank is one of the nation's most important developers of new work.
The goal is to reawaken theatre as a national pastime and provide our community with the notion that living, breathing windows into the human experience is not meant to be reserved for the wealthy few, but are a crucial part of the cultural discourse of a city and should be accessible to everyone
What is the Young Playwright's Festival?
Every June, The Blank Theatre produces the 12 best plays by playwrights ages 9 to 19, chosen from a nationwide competition. In the past 27 years, 332 plays by these young writers have been produced. Nowhere else in the nation can young playwrights receive the prize of seeing their vision come to life on stage in a professional production featuring known actors from film, television, and theatre.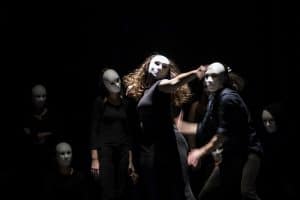 The Young Playwrights Festival is a 27-year-old nationwide playwriting competition for writers ages 9 to 19. The 12 best plays are chosen by a panel of theatre professionals from submissions across America. Winning playwrights are provided careful mentoring and direction from industry professionals to help prepare their work for public performance and hone their skills, talent, and confidence.
Nowhere else in the nation can young playwrights receive the prize of seeing their vision come to life on stage in a professional production featuring known actors from film, television, and theatre. The plays are crafted by seasoned professional directors and each is given several public performances in a month-long Festival. The Festival plays a critical role in training and supporting the next generation of theatre artists. There are no submission fees for this program. This Festival is unique in the United States.
While there may be other young playwrights programs, YPF differs from the rest in two ways. Winning plays are fully produced, playwrights are provided with a professional experience from beginning to end; they are never considered "students," they are the playwrights.
What began in 1993 as a one night only reading, with scripts submitted from Los Angeles County, has become a month-long festival of 12 plays professionally staged for full weekend runs, with submissions from 31 different states. YPF plays a critical role in training and supporting the next generation of theatre artists. Many of these playwrights have gone on to successful writing careers in and out of the theatre.
Under the direction of The Blank's Founding Artistic Director Daniel Henning, The Blank's Annual Nationwide Young Playwrights Festival will be presented at the LA City College Theatre Academy in Hollywood, CA in June. Rehearsals also take place at The Blank's 2nd Stage Theatre in Hollywood. The 12 winning plays are professionally produced for weekend-long runs.
Submission Rules for the Young Playwright's Festival
Plays or musicals must be submitted online, e-mailed, or postmarked by March 15, 2020.
There are no fees for submitting your work to the Festival.
Playwrights must be 19 years old or younger on March 15, 2020; co-written plays are allowed, provided all writers to meet the age requirement.
Original plays or musicals on any subject and any length.
Up to 3 plays per playwright or playwright team.
All plays must have numbered script pages.
Along with play script(s), submissions must include a Cover Sheet with Title, Playwright Name, Playwright Date of Birth (with the year), Age, School Name (if applicable), E-Mail Address, Contact Phone Number, Mailing Address.
Scripts will not be returned so please do not send originals.
Festival Competition winners will be contacted in April.
Winning plays will be performed by professional actors at LA City College Theatre in June.
Browse to submittable.com, create an account, and follow the instructions to submit your play(s) and cover sheet.
Send play(s) and cover sheet as PDF with play title in the subject line to [email protected]
Send unbound play(s) and cover sheet to:
Young Playwrights Festival c/o The Blank Theatre
PO Box 1094
Los Angeles, CA 90078
Impact and Significance of the Young Playwright's Festival
The Young Playwrights Festival is a unique opportunity to magnify the voices of our youth, and thus not only present their interpretations of the world but channel their vision into the public consciousness. In the past few years, the decrease in arts funding at schools has made the arts even less accessible to children and has made a career in the arts seem next to impossible for them. YPF works to restore this gap by providing students with the opportunity to be fully immersed in artistic production, to have their unique voices heard on a national level, and to be introduced to the professional Theatre world.
Young Playwrights Festival brings a national audience to Los Angeles and builds the future of theatre at the same time. This program is not only a sustainable event for The Blank, but it is also designed to sustain the art of Theatre for future generations.
Each year more and more young writers are inspired as evidenced by the growing number of submissions. One of the most important aspects of the Festival, and its most enduring feature, is the legacy it continues to create. The Festival plays a critical role in training and supporting the next generation of theatre artists:
Victor Kaufold, a YPF winner, tackled the issue of school shootings in The Why which was then produced on our Mainstage for which Victor earned an Ovation Award nomination for "Best Writing-World Premiere" at 19 years old. Lauren Yee, a two-time YPF inner, is having her plays produced all across the country and was nominated for the prestigious John Gassner Award by the NY Outer Critics Circle.
Austin Winsberg, a five-time winner, recently had his musical First Date open on Broadway this season and adapted the highly-successful The Sound of Music Live! on NBC. And most impressively, Stephen Karam, a three-time YPF winner, was a 2012 finalist for the Pulitzer Prize in Drama for his play Sons of the Prophet. Karam later won the 2016 Tony Award for Best Play for The Humans.
As a result of winning YPF, these exciting writers all made their professional stage debuts in Los Angeles. Along with 332 others over the years. Of all the work done at The Blank, it is the nationwide Young Playwrights Festival that is creating the greatest long-term impact on the future of theatre.
The Blank Theatre's Annual Young Playwrights Festival brings attention to Los Angeles as an important creator of new theatrical artists and work, gives young people a chance to have their unique voices heard in a professional setting, and gives audiences a glimpse into these young hearts and minds — as well as the thrill of seeing future Pulitzer Prize Finalists and Broadway librettists in their first professional productions.
The Blank Theater's Young Playwright's Academy
For many years, The Blank Theater wanted to create a platform for young writers to be able to expand their skills in a professional environment, with small class sizes, to enhance what they already know. We are excited to launch this exciting extension of our premiere national Young Playwrights Festival program to offer classes that provide professional development for new artistic voices.
For three decades, The Blank Theatre has showcased the unique voices of talented writers ages 19 and younger. Our Nationwide Young Playwrights Festival is the premiere venue for young people to share their original stories. As part of the YPF prize, we give winning playwrights world-class mentorship opportunities.
The Blank Theater now offers that kind of education and mentorship to others through the new Young Playwrights Academy. The Young Playwrights Academy experience creates a safe and nurturing atmosphere to empower young people to enhance their creative perspectives and enrich their writing.
Artistic education must focus on eventually working in the professional world and, therefore, YPA offers hands-on practical learning to students. This kind of experience should be open to all, and for nearly 30 years, they have offered a rich, equitable, and inclusive atmosphere. The theater has supported and educated a diverse group of young playwrights, offering a "professional" opportunity to them when they were just teenagers.
Past beneficiaries include Tony Award-winning playwright Stephen Karam, Doris Duke Artist Award winner Lauren Yee, NY Drama Desk nominee Ada Cochran, TV Show creator/showrunners Kit Steinkellner, Austin Winsberg, and cross-disciplinary writer Delali Ayivor among hundreds of others.
Volunteer Opportunities
The Blank Theater is not a membership company – there are no dues. They are a group of actors, writers, directors, and technicians who dedicate their time to the advancement of the company, which functions on the hard work of volunteers.
Here are some of the things Blank volunteers do:
Box Office
Script Reading
Set Construction
Stage Management
Office Administration
Producing
Directing
Directing
For more information about our volunteer opportunities, send an email to [email protected].
Apprenticeship Opportunities
Part of the mission at The Blank Theater is to help the next generation of artists develop their skills through our internship and apprenticeship opportunities. To apply for one of our internships or apprenticeships, please send an email to [email protected] for more information.
For all apprenticeships The Blank Theater is looking for candidates with:
an eagerness and willingness to learn
a love for theatre
a strong work ethic
great people skills
a desire to be a part of the theatre community
efficient time management skills
basic office and computer skills
aptitude for coordinating and organizing
Apprentice perks include hands-on, professional experience, free shows, great connections, and the opportunity to work with and learn from esteemed professionals in every facet of the non-profit theater world.
If you have a love for the theater or performing, or even if you don't and just want to experience something new and get out of your comfort zone, think about joining theater as an extracurricular. If you are a writer who just wants to tell stories, consider submitting for the Young Playwright's Festival.
AdmissionSight wants to be able to watch you grow and see you through your journey to admission to your college of choice. We believe that your skills and hard work are valuable, and we'd love to help you put together a great application.