Discovering Stanford Online High School
Stanford University, globally celebrated for its academic excellence, stands at the forefront of educational innovation. Extending this legacy is Stanford Online High School, merging Stanford's unparalleled academic rigor with the adaptability of online learning. This institution offers young scholars a unique pathway, combining world-class education with the flexibility that today's students require. Dive with us into the depths of this remarkable online learning experience.
Overview of Stanford Online High School
Before we explore its diverse offerings and delve into the application process, let's take a look at an overview of Stanford Online High School.
Stanford Online High School (OHS) is a beacon for intellectually curious students spanning grades 7–12. Founded in 2006 through the support of the Malone Family Foundation and anchored in Stanford University, it initially aimed to be a three-year high school. Its goal was to build a worldwide community of enthusiastic students and committed teachers.
Over the years, Stanford OHS expanded to include students from grades 7 to 9. It was designed to offer a top-quality online education, mirroring the energy of Stanford University and promoting the deep discussions found in leading traditional schools. This goal became a reality, positioning Stanford OHS as one of the first standalone online high schools, particularly in the tech-forward environment of Silicon Valley.
Now, it collaborates with Stanford Pre-Collegiate Studies, together supporting bright and eager pre-college students. The school is accredited by the Western Association of Schools and Colleges (WASC) and the California Association of Independent Schools (CAIS).
Stanford OHS boasts a student body from 48 U.S. states and 43 countries, making it a global institution. This diversity enhances live discussions, offering varied viewpoints. Admission to Stanford OHS isn't just about age or grade; the school evaluates each student's readiness to place them in the right academic setting. The curriculum is challenging, with advanced classes for middle school students and 32 post-AP and university-level courses to stretch their intellectual capacities.
The faculty is also noteworthy, with 65% holding Ph.D.'s, bringing a wealth of knowledge to their classes. These experienced teachers collaborate closely with students, guiding and challenging them to achieve their best. Understanding that each student has a unique path, Stanford OHS provides tailored support. A team of social and emotional learning (SEL) and wellness counselors, academic advisors, and college counselors work together to address each student's needs, both academically and personally.
Outside of classes, the school's community is vibrant. The Student Life team organizes both online and offline events, ensuring a balanced and enriching experience for every student at Stanford OHS.
Stanford Online High School seamlessly integrates advanced academic content with live online discussion seminars, creating an educational experience reminiscent of a collegiate environment. Each course harnesses the capabilities of an interactive virtual classroom platform, setting the stage for stimulating debates and discussions.
The strength of Stanford OHS emanates from its triumvirate of assets: an enthusiastic student body, expert instructors, and an innovative online framework. Students are not just passionate about learning; they eagerly embrace intellectual challenges and actively engage in noteworthy endeavors beyond their virtual classrooms.
How Hard Is It to Get Into Stanford Online High School?
Stanford Online High School (OHS) stands as a pinnacle of academic excellence, a testament to its origin within the renowned Stanford University. This institution actively seeks students embodying intellectual curiosity and academic determination, those who are prepared to excel in its unique online environment and actively participate in its dynamic community.
Students often ask, "How hard is it to get into Stanford Online High School?" Admission into Stanford OHS is undeniably competitive, rooted in the school's dedication to maintaining intimate class sizes. As a result, not every qualified student secures a spot, reflecting the school's commitment to quality over quantity.
The Admissions Committee's evaluation of applications is comprehensive, emphasizing a holistic approach where multiple facets of a student's profile come under scrutiny, making sure no one detail overly influences their decision.
Three pivotal areas shape the candidacy assessment:
Academic Ability
The committee primarily focuses on an applicant's academic performance, looking for consistently high grades and a desire for challenges. English proficiency in writing and speaking is essential since it's the language used for teaching. The committee checks past grades, the difficulty of courses in relation to the type of school, any extra courses taken, teacher recommendations, and the quality of personal essays.
Personal Qualities
Beyond academics, Stanford OHS holds in high esteem those who can enrich its community through active participation. The quest here is to identify students eager to delve into both academic and extracurricular realms. Key indicators include the insights drawn from personal essays, present extracurricular involvements, tangible contributions to one's current educational community, insights from teacher evaluations, and feedback from the parent questionnaire.
A Good Fit
Understanding and aligning with Stanford OHS's unique teaching model is crucial. The committee looks for students who display independence, good time management, and suitable maturity for their age. Such attributes are gauged through personal essays, teacher recommendations, and the parent questionnaire.
Stanford OHS seeks students from all walks of life to enhance its academic community. Each application is thoroughly reviewed, looking at academic records, recommendation letters, essays, and other key documents to get a full picture of the applicant.
In light of the Supreme Court ruling in June 2023 regarding the consideration of specific demographic details during admission reviews, Stanford OHS ensures its admission process aligns with this mandate.
It's noteworthy that while Stanford Online High School does consider age, grade level, and ability for placement, they predominantly recommend students aged 11–12 or those currently in grade 6 to apply. As for senior-year applications, prospective students undergo a unique application journey, potentially entailing interviews, evaluations, and further work samples. Many applicants were advised to contemplate a two-year tenure at Stanford OHS to meet graduation requirements.
Lastly, concerning standardized testing, although previously mandatory, test scores became optional from the 2023-2024 application cycle. While students can submit scores if they choose, doing so confers no distinct advantage during evaluation. Choosing not to submit these scores won't put any applicant at a disadvantage, ensuring a fair admissions process.
How to Apply to Stanford Online High School
Applying to Stanford Online High School is a pivotal step towards accessing a world-class education from the comfort of your home. Given its competitive admissions, it's crucial to present a compelling and comprehensive application.
For those considering this prestigious school, here's a step-by-step guide on how to apply to Stanford Online High School.
Starting Your Application
Begin by filling out the application form online. This initial step requires you to provide academic records covering the present academic year and the past two years. Unofficial copies of transcripts are also sufficient. Then, you will need to answer the "Stanford OHS 5" short-answer questions and draft two compelling essays, each no more than 400 words.
Additionally, a sample of analytical writing must be submitted, showcasing the student's finest effort from the past year.
The application also includes two online recommendation forms—one each from Humanities/Social Science and Mathematics/Science teachers—and a parent questionnaire. These recommendations aren't restricted to current-year teachers; those who've taught the student in the previous year or two are also apt choices.
A high grade isn't the only indicator of a valuable recommendation. Teachers who can offer insights into a student's academic trajectory and personal growth are ideal. It's vital to remember that family members or acquaintances who know the student in non-academic contexts, like neighbors or close family friends, should not be used as recommenders. Providing recommenders with sufficient time for thoughtful completion is courteous and beneficial.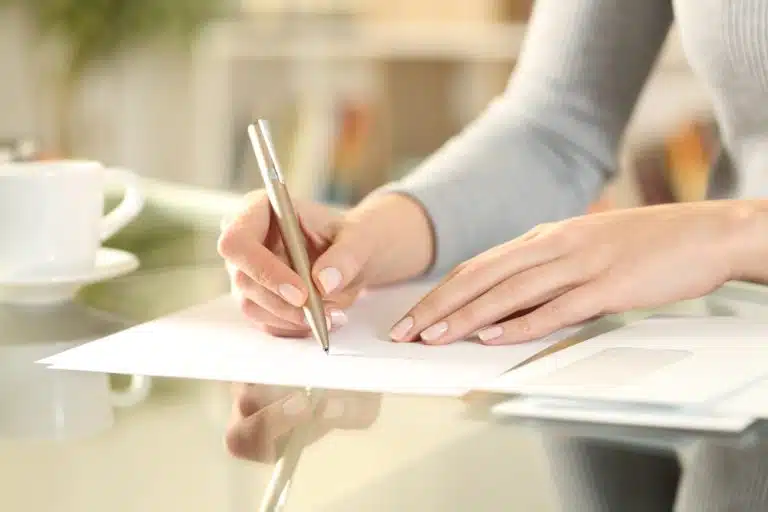 Lastly, a non-refundable application fee of $100 USD accompanies the application, although fee waivers are available upon request.
Optional Materials
To make your application stand out, you have the choice to include a video essay. Also, while no longer mandatory, a test score can be submitted. Make sure to be aware of the limited test dates and the respective score-reporting timelines.
Interviews
An optional yet recommended step in the application process is the online interview. Only those who complete their application by November 10, 2023, will be ensured an interview slot through the online webinar platform. It's important to note that these interviews are not available for students looking solely for single-course enrollment.
When attending the interview, both the applicant and their family members should be prepared to be on camera. However, if you miss the November deadline, you can still include a video essay in your application.
Submission and Review
Before hitting the submit button, revisit the Application Status and Materials Checklist page to ensure every required document has been uploaded. Ensure each application section is accurate and complete.
The application fee must be paid or waived for your application to be considered complete. Any discrepancy might result in withdrawal. Once the admissions committee reaches a decision, applicants will be notified via email, asking them to check the Application Status page for the outcome.
Remember, while recommendations and test scores are pivotal, they can be submitted until the final admission deadline on January 11, 2024. Interviews, though valuable, remain optional. It's crucial to present an application that genuinely represents the student, showcasing their potential and readiness for Stanford Online High School's distinctive educational environment.
International and Homeschooled Applicants
Stanford Online High School embraces a diverse student body, readily enrolling international and homeschooled applicants. For students outside the U.S., while financial aid remains accessible, those from institutions in which English is not the primary language of instruction are advised to include a video essay in their application. Moreover, all transcripts from international schools should be translated into English before submission.
Notably, there's no mandate for TOEFL or similar standardized test scores, but applicants can opt to provide them.
Homeschooled students, on the other hand, should maintain detailed academic records. For students with grade reports or transcripts, they will be asked to include them in the application, along with the required detailed responses. Although submitting test scores remains optional for applicants, it's beneficial for those without external grading.
Furthermore, the school requires two recommendations: preferably, one from an adult familiar with the student's work in math or science and another from someone knowledgeable about their English or humanities work. If these specific subjects are not possible, the applicant should select two adults who know the student's academic abilities. Parents are not allowed to provide recommendations for their own children.
How Much Is the Tuition at Stanford Online High School?
Deciding on an online high school often involves considering various factors, with cost being a paramount concern for many students and their families. Understanding financial commitment is essential, especially for renowned institutions.
How much is the tuition at Stanford Online High School? The tuition for the 2023-24 academic year varies based on the enrollment status. Full-time students taking four or more courses are required to pay a tuition fee of $29,850. Part-time enrollment, which includes 2-3 courses, costs $17,910. Those opting for single course enrollment, which refers to one year-long course or two semester-long courses in different terms, are charged $5,970.
It's important to note that these fees don't encompass books, course materials, or extracurricular expenses like event attendance or yearbooks.
On the other hand, approximately 12% of students obtain financial aid, with 63% of those recipients getting aid that covers 75% or more of their tuition. In the 2023-2024 academic year, this is translated to over $2.5 million in financial aid and Malone Scholarships. Stanford OHS assesses financial aid requests separately from admission applications, and while this aid primarily addresses tuition costs, in certain instances, it might also cover required books.
The Malone Family Foundation has been pivotal in supporting Stanford OHS. They initiated an endowment in 2013, funding scholarships for gifted students in need. These scholarships, covering 30-100% of full-time tuition, benefit between 15 and 18 students across grades 7-12 every year.
For those facing financial constraints regarding admissions or financial aid application fees, fee waivers can be requested from the Admissions Office.
Extracurriculars and Community Building at Stanford OHS
Stanford Online High School is more than just academics, fostering a holistic environment for students. This allows learners to engage in a vibrant global community, both online and offline. Let's explore the extracurriculars and community building at Stanford OHS.
Students can join various clubs led by instructors, such as the Robotics Club, which focuses on STEM and leadership, or the Girls Can Code club, where members learn Python to create AIs. For those interested in sports, there's the Baseball Club, where members discuss strategies online and also meet for real games, and a Running Club that provides a positive and encouraging space for its members.
The school's student government stands as a cornerstone of community involvement. It plays a pivotal role, from organizing engaging events like Karaoke and Movie Nights to being a voice for the students in policy discussions with the administration.
The student government includes elected representatives from all grade levels, ensuring comprehensive representation. Their weekly meetings, open to all students, focus on event planning, addressing student concerns, and liaising with school officials.
Unique online gatherings, like the Science Colloquium, allow students to showcase their research, while annual in-person events, such as the Pixel Festival, give them a chance to celebrate their achievements and mingle on the Stanford University campus. The school's community also expands through regional meetups – informal gatherings ranging from pool parties in California to visits to Denmark's Elsinore Castle.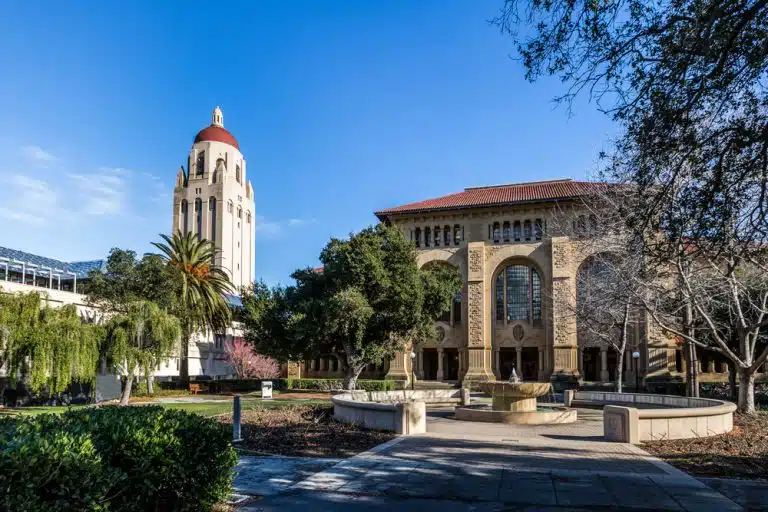 Furthermore, the Summer@Stanford program provides students a hands-on academic experience over two weeks in August, complemented by explorative trips around the Bay Area. For those with a penchant for travel, the school organizes trips like scientific expeditions to the Galápagos Islands or educational tours focusing on human rights advocacy.
In conclusion, Stanford Online High School goes beyond mere online academic sessions. It prioritizes fostering strong connections among students, their peers, and instructors, ensuring meaningful relationships are formed beyond the virtual classrooms.
Benefits of Choosing Stanford OHS
When considering online education for middle or high school, the options can seem endless. However, Stanford Online High School stands out in a multitude of ways that can profoundly impact a student's educational journey.
If you're contemplating an enriching educational experience, consider these compelling benefits of choosing Stanford OHS as your educational platform.
Academic Excellence
Firstly, Stanford OHS provides a rigorous academic program that challenges students to think critically and dive deeply into subjects. The school offers a wide range of courses across disciplines, from humanities to STEM, many of which are college-level.
Highly qualified instructors guide students through interactive, live online classes, ensuring a high standard of education that can rival even the best traditional schools.
Flexibility and Accessibility
The online platform offers unparalleled flexibility. Students can learn from anywhere, as long as they have an internet connection. This accessibility allows for a diverse student body, bringing together young minds from different cultures and backgrounds to learn in a globally enriched environment.
Community Building and Extracurriculars
One might think that an online school lacks a sense of community, but Stanford OHS actively disproves this notion. Students engage in a variety of extracurricular activities, from academic clubs like Robotics and Girls Can Code to sporting groups like the Baseball and Running Clubs.
Furthermore, the school's student government plays an active role in fostering community through online and in-person events, such as movie nights, trivia games, and even an annual Pixel Festival on the Stanford University campus.
Financial Aid and Scholarships
Another major benefit is the availability of financial aid and scholarships. Around 12% of students receive financial support, and for many of these students, aid covers more than 75% of tuition. The Malone Scholars Program further provides scholarships to gifted students and those with demonstrated financial need, ensuring that cost is not a barrier to a high-quality education.
Real-World Experience
Lastly, Stanford OHS offers incredible opportunities for real-world experience. The school organizes a range of travel programs and hands-on summer courses, giving students a chance to broaden their horizons beyond the virtual classroom.
In today's fast-paced digital age, the realm of education has evolved, and online learning platforms are at the forefront of this revolution. Stanford Online High School (OHS) serves as a shining example of how the virtual learning model can not only match but often surpass traditional educational methodologies.
Offering a combination of rigorous academics, a diverse and vibrant community, flexibility in learning, and myriad opportunities for extracurricular engagement, Stanford OHS redefines what an excellent education looks like. Its curriculum is designed to mold students into globally aware, critically thinking individuals prepared to face challenges in both higher education and the broader world.
But while the merits of OHS are numerous, gaining admission is a competitive endeavor. Professional guidance can make a difference for families and students aiming to secure a spot in this prestigious institution.
As experts in the field of educational consulting, AdmissionSight provides comprehensive support, from understanding the nuances of the application process to preparing for interviews. With AdmissionSight's dedicated assistance, students can significantly enhance their chances of joining the prestigious Stanford Online High School.
Contact AdmissionSight to schedule an initial consultation today!