A Closer Look at UC Davis' Ranking
The University of California, Davis, affectionately known as UC Davis, is a beacon of academic excellence and innovation. One of the key indicators of its prestige is UC Davis' ranking in various educational domains.
As part of the esteemed University of California system, UC Davis has consistently demonstrated its commitment to providing a world-class education, fostering an inclusive environment, and promoting sustainability.
These efforts are reflected in its impressive rankings across multiple disciplines and categories. UC Davis' ranking is not just a testament to its academic prowess, but also a reflection of its dedication to creating a diverse and inclusive community.
Whether it's the university's top-tier programs in agriculture and veterinary medicine, its commitment to ethnic and economic diversity, or its global leadership in sustainability, UC Davis' ranking serves as a benchmark of its success. For prospective students, these rankings offer a glimpse into the quality of education and the enriching experiences that await them at UC Davis.
The University of California, Davis: An Overview
The University of California, Davis, commonly known as UC Davis, is a public research university and a part of the prestigious University of California system. Established in 1905 as an agricultural branch of the University of California, it has since evolved into a comprehensive university offering a wide range of undergraduate and graduate programs.
Located in the city of Davis, California, the university is nestled in a vibrant college-town environment, offering students a unique blend of urban amenities and rural charm. The campus spans over 5,300 acres, making it the largest in the UC system by area. It is home to a diverse student body of 38,347 undergraduate and graduate students.
UC Davis is renowned for its commitment to academic excellence, research, and public service. It offers 107 academic majors and 101 graduate programs across four colleges and six professional schools. The university is particularly known for its programs in agricultural and environmental sciences, veterinary medicine, and biological sciences.
The university's faculty includes members of the National Academy of Sciences, the American Academy of Arts and Sciences, and the Nobel Prize laureates, reflecting the high caliber of its academic community. UC Davis is also a hub for innovation, with numerous research centers and institutes dedicated to addressing global challenges.
UC Davis is also recognized for its commitment to sustainability, diversity, and inclusion. It has been consistently ranked among the top public universities in the United States and the world. The university's commitment to student success, community engagement, and public service is reflected in its motto: "Let There Be Light."
In addition to its academic pursuits, UC Davis offers a vibrant campus life with numerous clubs, organizations, and athletic programs. The UC Davis Aggies compete in the NCAA Division I, and the university's student-athletes excel both in their sports and in the classroom.
In all, UC Davis is a world-class public research university that offers a diverse range of academic programs, fosters an inclusive community, and is committed to addressing global challenges through research and innovation.
What is the Ranking of UC Davis?
What is the ranking of UC Davis? The University of California, Davis, commonly known as UC Davis, is a prestigious institution recognized for its academic excellence and commitment to research and public service. As part of the esteemed University of California system, UC Davis has consistently demonstrated its dedication to providing a world-class education, which is reflected in its rankings.
U.S. News & World Report
The U.S. News & World Report rankings are one of the most respected and commonly referred to sets of university rankings in the United States. They rank universities based on a series of key indicators of academic quality, including:
Undergraduate Academic Reputation: This is measured via a peer assessment survey that invites presidents, provosts, and deans of admissions to rate the academic quality of undergraduate programs at peer institutions. In addition, high school counselors' ratings of universities are also taken into account.
Graduation and Retention Rates: This factor assesses the proportion of first-year students who return to the institution and eventually graduate. It's generally seen as an indicator of student satisfaction and the effectiveness of student support services.
Faculty Resources: This assesses a range of indicators including class size, faculty salary, the proportion of professors with the highest degree in their fields, student-faculty ratio, and the proportion of faculty who are full-time.
Student Selectivity: This factor takes into account the admissions test scores of incoming first-year students, the proportion of incoming first-year students who ranked at the top of their high school class, and the institution's overall acceptance rate.
Financial Resources: This measures the average spending per student on instruction, research, student services, and related educational expenditures.
Alumni Giving Rate: This is the percentage of a school's undergraduate alumni who donate to the university, seen as a measure of alumni satisfaction.
Graduation Rate Performance: This is a measure of the difference between a school's actual graduation rate and the expected rate given the institution's student demographic profile.
In the 2022-2023 edition, UC Davis ranked #38 among National Universities according to these criteria​. Moreover, UC Davis ranked #10 among public schools in the country.
In addition to the overall National Universities rankings, U.S. News & World Report also ranks universities in specific academic and programmatic areas. For example, universities are ranked based on their offerings in Business, Engineering, Education, Nursing, and many other fields. These rankings take into account both the overall quality of the program and specific factors relevant to each field.
Furthermore, universities are also ranked on more specific measures such as Best Undergraduate Teaching, Most Innovative Schools, Best Value Schools, and Top Performers on Social Mobility. Each of these categories has its own specific criteria.
Times Higher Education World University Rankings
The University of California, Davis (UC Davis) is ranked 63rd in the Times Higher Education (THE) World University Rankings for 2023​​. It also ranked 40th in the US College Rankings for 2022.
The Times Higher Education World University Rankings is a highly respected and globally recognized ranking system. It assesses universities across all of their core missions, offering the most comprehensive overview of research-intensive universities globally. These core missions encompass:
Teaching: The learning environment is evaluated in this dimension.
Research: Both the volume and reputation of research conducted at the institution are taken into account.
Citations: This measures research influence by capturing the number of times a university's published work is cited by scholars globally.
Industry Income: This measures how much research income an institution earns from the industry (adjusted for purchasing power parity), reflecting the institution's ability to apply knowledge in practical settings and its promotion of industry innovation.
International Outlook: This evaluates the proportion of international students and staff, as well as the proportion of research papers published with a co-author from at least one other country.
Each of these components is scored, and the scores are then combined to give an overall ranking. The emphasis is on the quality of research and teaching, so these rankings offer valuable insight into academic prestige and performance.
It's also worth noting that these rankings are global, assessing thousands of universities worldwide. Being ranked 63rd globally places UC Davis in a highly competitive position internationally. This speaks to the quality of its faculty, the influence of its research, and the overall strength of its academic programs.
QS World University Rankings
The University of California, Davis (UC Davis) is ranked 102nd worldwide in the 2023 edition of the QS World University Rankings. Within the United States, UC Davis is ranked 11th among public universities and 28th among all U.S. universities​1​.
The QS World University Rankings are one of the most widely recognized and respected global university rankings. The rankings use six metric groups, which are:
Academic Reputation (40%): This is based on a global survey of academics, asking them to identify the institutions where they believe the best work is taking place in their field of expertise.
Employer Reputation (10%): This is based on a global survey of employers, asking them to identify the institutions they regard as producing the best graduates.
Faculty/Student Ratio (20%): This is a proxy for teaching quality. It assesses the extent to which institutions are able to provide students with meaningful access to faculty members.
Citations per faculty (20%): This measures the impact of the research produced by a university by looking at the number of times it is cited by others.
International Faculty Ratio and International Student Ratio (5% each): These indicators assess the degree to which an institution is able to attract faculty and students from across the world, which they interpret as a sign of a highly global outlook.
UC Davis' ranking at 102nd worldwide places it within the top 8% of the 2,462 institutions analyzed by QS for the 2023 rankings. This is an impressive position that speaks to the quality of UC Davis' academic and research outputs, as well as the reputation it holds among academics and employers internationally.
Why Do College Rankings Matter?
Why do college rankings matter? College rankings matter for universities like UC Davis for several reasons. While these rankings should not be the sole determinant of a university's quality, they do provide a snapshot of the university's performance in certain key areas and can influence the perception of the institution both domestically and internationally. Here are a few reasons why college rankings matter:
Reputation: Rankings contribute significantly to a university's reputation. They provide a form of validation for the quality of education and research activities that take place at the institution. A high ranking can enhance the reputation of UC Davis, attracting more high-quality faculty, students, and funding.
Student Recruitment: Rankings play a role in attracting prospective students. Many students use rankings as a starting point in their college search to identify institutions that offer high-quality education. For international students, rankings can be particularly important as they may have less firsthand knowledge about institutions abroad.
Faculty Recruitment and Retention: Rankings can also impact the ability of a university to recruit and retain top faculty members. Higher-ranked institutions often attract more accomplished faculty members who can contribute significant research and teaching prowess. Retaining these faculty members can be easier when a university has a strong ranking, as the prestige associated with the institution can be a significant factor in a faculty member's decision to stay.
Funding and Resources: Rankings can influence the allocation of resources such as funding from government entities or private donors. Institutions with higher rankings may be more likely to receive funding for research and other initiatives, as they are often perceived as providing a higher return on investment.
Partnerships and Collaborations: High rankings can also facilitate partnerships and collaborations with other highly ranked institutions, leading to research collaborations, student exchange programs, and more. This can further enhance a university's reputation and its students' experiences.
Benchmarking and Improvement: Lastly, the data used to create these rankings can be useful for internal benchmarking and the identification of areas for improvement. UC Davis can use the data to identify areas where they are excelling and areas where they may need to invest more resources.
However, while rankings can provide some useful insights, they have limitations. They do not capture the full range of factors that may contribute to a university's quality or fit for a particular student. The methodology used by different ranking bodies varies, leading to differences in how universities are ranked.
Moreover, rankings often do not take into account the unique strengths and characteristics of individual universities that may make them a better or worse fit for a particular student. So, while they are a useful tool, they should be used in conjunction with other information when evaluating a university.
What is the Benefit of UC Davis' Ranking to College Application?
What is the benefit of UC Davis' ranking to college application? UC Davis's rankings in different lists such as U.S. News & World Report, Times Higher Education, and QS World University Rankings provide several benefits to prospective students who are considering applying to the university.
Here's how UC Davis' ranking could influence the college application process:
Academic Quality Assurance: Rankings often reflect a university's commitment to academic quality. A high ranking can assure applicants that UC Davis is committed to providing a high standard of education, backed by strong faculty, research capabilities, and a broad range of academic programs.
Increased Competitiveness: Applying to a highly-ranked university like UC Davis can enhance the competitiveness of a student's academic profile. Admissions into such universities are typically more competitive, which means that acceptance into UC Davis could be seen as a significant achievement.
Career Opportunities: Graduating from a well-ranked university like UC Davis can provide a competitive edge in the job market. Employers often look favorably upon candidates who have graduated from highly respected institutions. In addition, universities with high rankings often have strong networks and career services that can assist in job placement after graduation.
Research Opportunities: Higher-ranked universities often have strong research programs. If you're interested in research, applying to UC Davis could provide opportunities to work with top faculty and contribute to cutting-edge research projects.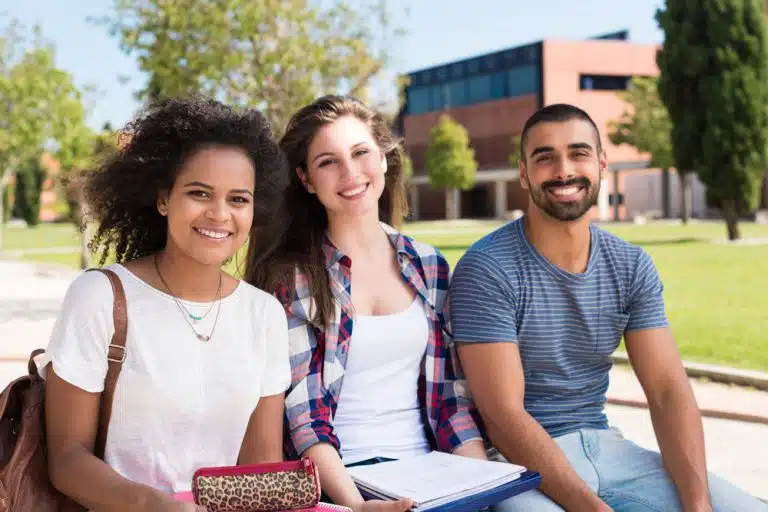 Alumni Network: High-ranking universities often have a large and active alumni network. This network can provide opportunities for mentorship, internships, job opportunities, and social connections.
Financial Aid: Some well-ranked universities, including UC Davis, offer generous financial aid packages, enabling more students to afford their education. UC Davis' ranking can attract more funding and donations to the university, which in turn can be used to support financial aid programs.
However, while UC Davis' ranking is beneficial and provides a general idea of the quality of the university, it should not be the only factor considered during the college application process. Every student has unique interests, career goals, learning styles, and personal circumstances that might make one university a better fit than another. Therefore, prospective students should also consider factors such as the specific programs and courses offered, the campus culture, location, student support services, and opportunities for extracurricular activities when deciding where to apply.
Conclusion
UC Davis' ranking is a testament to its commitment to academic excellence, diversity, and sustainability. Whether you're interested in agriculture, veterinary medicine, engineering, or any other field, UC Davis offers a top-tier education that can help you achieve your academic and career goals. With its impressive rankings and commitment to student success, UC Davis is truly a world-class institution.
Want to learn more about your chances of getting into UC Davis? You've come to the right place. At AdmissionSight, we have over 10 years of experience guiding students through the competitive admissions process.
AdmissionSight can help you put your best foot forward when applying to college this fall. Contact us today for more information on our services.