A Deep Dive Into UNC-Chapel Hill's Ranking
If you're seeking to understand the landscape of higher education in the U.S., it's impossible to ignore the prestigious University of North Carolina at Chapel Hill (UNC-Chapel Hill). With an illustrious history that dates back to the 18th century, the institution has consistently ranked among the nation's top public universities. UNC-Chapel Hill's ranking is not a mere testament to its longevity, but rather a reflection of its steadfast commitment to academic excellence, research innovation, and societal impact.
Delving into the specifics of UNC-Chapel Hill's ranking reveals a fascinating tapestry of achievements that span across a myriad of disciplines. From arts and humanities to business and health sciences, the university has not only etched a robust academic footprint domestically but has also gained international acclaim.
In the ensuing discussion, we'll explore the factors contributing to UNC-Chapel Hill's ranking, providing an in-depth view of its performance on various measures, including academic reputation, research prowess, and societal contributions.
UNC-Chapel Hill: A Historical Perspective
Before delving into its rankings, it's vital to understand UNC-Chapel Hill's rich heritage. Tracing the history of the University of North Carolina at Chapel Hill (UNC-Chapel Hill) is akin to taking a fascinating journey through American educational history. Established in 1789, UNC-Chapel Hill holds the unique distinction of being one of the three universities that can lay claim to being the oldest public university in the U.S. The university first opened its doors to students in 1795, setting the stage for a revolutionary era of public education in America.
Over more than two centuries of existence, UNC-Chapel Hill has seamlessly evolved into an educational powerhouse. It's not just the age of this institution that's impressive; it's the breadth and depth of its academic offerings. With its 14 schools and the College of Arts and Sciences, UNC-Chapel Hill provides a broad spectrum of programs, enabling students to explore diverse disciplines and engage in interdisciplinary studies. Each of these schools contributes to the rich academic fabric of UNC-Chapel Hill, maintaining rigorous academic standards while encouraging innovation and critical thinking.
This prestigious institution is a vibrant home to over 30,000 students, underlining its appeal and wide reach. The students, representing all 50 states and 147 countries around the globe, bring a wealth of perspectives, fostering an inclusive and diverse learning community. This diversity extends beyond just nationality or ethnicity; it encompasses diverse academic interests, talents, and life experiences, adding to the dynamic and enriching educational environment.
UNC-Chapel Hill's dedication to fostering an inclusive community extends beyond student admissions. Its faculty and staff also reflect a variety of backgrounds, bringing a wealth of expertise and different perspectives into the classroom and research labs. This commitment to inclusivity and diversity contributes to the University's rich intellectual environment and is reflected in the broad spectrum of research, courses, and programs.
As we gaze into the rearview mirror of UNC-Chapel Hill's long-standing legacy, we can appreciate how it has grown from a revolutionary idea into a sprawling institution of higher learning, retaining its commitment to public education while evolving to meet the demands of a changing world. Its remarkable history and continuous evolution have played a fundamental role in shaping UNC-Chapel Hill's ranking, setting a strong foundation for its academic excellence and innovative research
What is the Ranking of UNC-Chapel Hill?
What is the ranking of UNC-Chapel Hill? Understanding the ranking of the University of North Carolina at Chapel Hill (UNC-Chapel Hill) requires a multi-faceted exploration of various metrics. Rankings of educational institutions are usually complex amalgamations of multiple parameters, such as academic reputation, faculty-student ratio, research output, citation impact, employer reputation, internationalization, and sometimes even more subjective elements such as the perceived prestige of an institution. In these criteria, UNC-Chapel Hill excels, as evidenced by its standings in national and international rankings.
U.S. News & World Report
The U.S. News & World Report is considered one of the most credible sources for university rankings in the United States, providing a comprehensive evaluation of institutions based on a wide range of factors. For the University of North Carolina at Chapel Hill (UNC-Chapel Hill), the U.S. News & World Report's rankings underscore its reputation as a leading public university with an impressive record of academic, research, and societal contributions.
In the 2022- 2023 Best Colleges rankings by U.S. News & World Report, UNC-Chapel Hill ranked top 5 among public universities nationwide. This position is particularly notable given the vast number of public universities across the United States, each striving for excellence in education, research, and service. The ranking validates UNC-Chapel Hill's commitment to providing quality education and its success in fostering academic achievement and intellectual growth among its students.
Moreover, when compared to both public and private universities across the country, UNC-Chapel Hill secured a place top 29 national universities in the U.S. News & World Report ranking. This prestigious ranking places the institution alongside some of the country's most highly respected universities, underlining its prominence in the broader landscape of American higher education.
The U.S. News & World Report ranking system is comprehensive, considering numerous factors such as student retention, faculty resources, financial resources, alumni giving, graduation rates, and the opinions of high school counselors and college peers. Additionally, the ranking process accounts for aspects like class sizes, student-faculty ratio, and the selectivity of student admissions. UNC-Chapel Hill's rankings, therefore, reflect its comprehensive strengths, including its robust academic programs, dedicated faculty, student outcomes, and wide-ranging resources that contribute to a rich and supportive learning environment.
Times Higher Education World University Rankings
According to the Times Higher Education (THE) World University Rankings, the University of North Carolina at Chapel Hill (UNC-Chapel Hill) ranked top 69 in the World University Rankings of 2023 and top 33 in the US College Rankings 2022.
The Times Higher Education World University Rankings is a prestigious global ranking system that assesses universities across their core missions—teaching, research, knowledge transfer, and international outlook. It uses 13 carefully calibrated performance indicators grouped into five areas: teaching (the learning environment); research (volume, income, reputation); citations (research influence); international outlook (staff, students, research); and industry income (knowledge transfer).
UNC-Chapel Hill's high standing can be attributed to its strong performance across the multiple criteria used by THE. The university is highly regarded for its educational rigor, research output, the influence of its research (as measured by the number of times its research papers are cited by scholars globally), and its international orientation.
UNC-Chapel Hill has a long history of emphasizing research and providing a rich, rigorous academic environment, characteristics that are reflected in its THE rankings. Its strong teaching and research reputation have attracted a diverse body of students and faculty from around the world, contributing to its positive international outlook.
Furthermore, UNC-Chapel Hill's partnerships with industry and the practical impact of its research have also played a part in its impressive rankings. Its research often translates into tangible benefits for society and the economy, demonstrating the university's commitment to knowledge transfer and application.
QS World University Rankings
The QS World University Rankings, operated by Quacquarelli Symonds, is one of the most widely recognized and respected international university ranking systems. They consider a variety of factors in their evaluation, including academic reputation, employer reputation, student-to-faculty ratio, research citations per faculty, and international faculty and student ratios.
In the 2023 edition, the University of North Carolina at Chapel Hill (UNC-Chapel Hill) placed in the top 102 among universities globally according to QS World University Rankings, a position that validates its status as a world-class institution. However, for the most recent and precise ranking, it's recommended to visit the official QS World University Rankings website.
UNC-Chapel Hill's robust academic reputation, which contributes significantly to its QS ranking, is a reflection of its comprehensive range of high-quality programs and its commitment to intellectual rigor. The university is recognized for the depth and breadth of its academic offerings and its dedicated faculty, known for their expertise, innovative research, and commitment to student success.
The university's reputation among employers also factors into its ranking, suggesting that UNC-Chapel Hill graduates are well-regarded in the professional world. This reputation can be attributed to the university's career-oriented services, strong alumni network, and curriculum that cultivates not only academic proficiency but also practical skills and professional readiness.
Furthermore, UNC-Chapel Hill's strong research output is another key component of its QS ranking. The university is renowned for its research contributions across a variety of fields, from medicine and public health to social sciences and humanities. This research prowess is reflected in the high number of research citations per faculty, signifying the significant impact of UNC-Chapel Hill's research on the global scholarly community.
In terms of internationalization, UNC-Chapel Hill demonstrates a global outlook. The university's community is enriched by students and faculty members from diverse backgrounds, cultures, and nations, fostering a multicultural learning environment that prepares students for a globally interconnected world.
In all, the rankings of UNC-Chapel Hill reflect the holistic excellence of the institution. It's important to remember that while these rankings offer a quantitative measure of the university's performance and standing, the true strength of UNC-Chapel Hill lies in its ongoing commitment to student success, innovative research, and impactful service to the community, all of which make it a truly top-tier university.
Why Do College Rankings Matter?
Why do college rankings matter? College rankings are influential in shaping the public's perception of an institution's quality and value. For the University of North Carolina at Chapel Hill (UNC-Chapel Hill), these rankings matter for a variety of reasons, including providing an objective benchmark for its performance, impacting its ability to attract talent, and influencing funding opportunities.
A Benchmark for Performance: College rankings serve as an objective measure of UNC-Chapel Hill's performance across various key metrics. These metrics often include the quality of education, student-to-faculty ratio, graduation rates, research output, and financial resources, among others. Consistently high rankings affirm UNC-Chapel Hill's commitment to maintaining high standards in these critical areas, reflecting the university's overall excellence.
Attracting Talent: High rankings significantly enhance a university's appeal to prospective students, faculty, and staff. They serve as a shorthand for quality, signaling to students that an institution provides a top-tier education that can set them up for future success. For UNC-Chapel Hill, strong rankings can attract bright minds from around the country and the world, continually invigorating its intellectual community.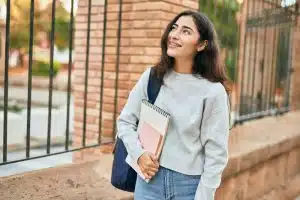 Alumni Engagement and Donations: College rankings can also influence alumni engagement and philanthropic donations. Alumni often take pride in their alma mater's high ranking, which can inspire increased engagement and financial contributions. These donations can, in turn, enhance the university's resources, enabling it to further improve its offerings and maintain its high ranking.
Research Funding: UNC-Chapel Hill's ranking can affect its ability to secure research funding. Funders often consider an institution's reputation when deciding which research projects to support. A high ranking can enhance UNC-Chapel Hill's prestige in the eyes of funders, leading to more research opportunities and advancements.
Partnerships and Collaborations: A high-ranking university like UNC-Chapel Hill can also forge stronger partnerships and collaborations with other esteemed institutions, government agencies, and industry partners. These collaborations can lead to shared research projects, exchange programs, and other initiatives that can enrich the university's academic environment and create more opportunities for its students and faculty.
Policy Influence: Universities with high rankings often have a larger policy impact. They are typically more influential in contributing to policy discussions, both within the higher education sector and in broader societal issues. For a public institution like UNC-Chapel Hill, this influence aligns with its mission to serve the public good.
While college rankings matter for the reasons above, it's important to note that they're not the be-all and end-all measure of an institution's value. UNC-Chapel Hill's true worth lies in its mission-driven commitment to providing high-quality education, advancing impactful research, and serving the community. These intrinsic values, though not always fully captured by rankings, are integral to UNC-Chapel Hill's identity as a leading public university.
What is the Benefit of UNC-Chapel Hill's Ranking in College Application?
What is the benefit of UNC-Chapel Hill's ranking in college application? The University of North Carolina at Chapel Hill (UNC-Chapel Hill)'s impressive ranking has several benefits for prospective students considering applying to the university. College rankings often play a significant role in shaping students' college application decisions, and a strong ranking like that of UNC-Chapel Hill can indicate a high-quality educational experience.
Academic Excellence: High college rankings are indicative of strong academic programs. When a university like UNC-Chapel Hill ranks highly, it's a testament to its commitment to academic excellence. Prospective students can be confident that they will receive a top-notch education that is respected by academics and professionals alike.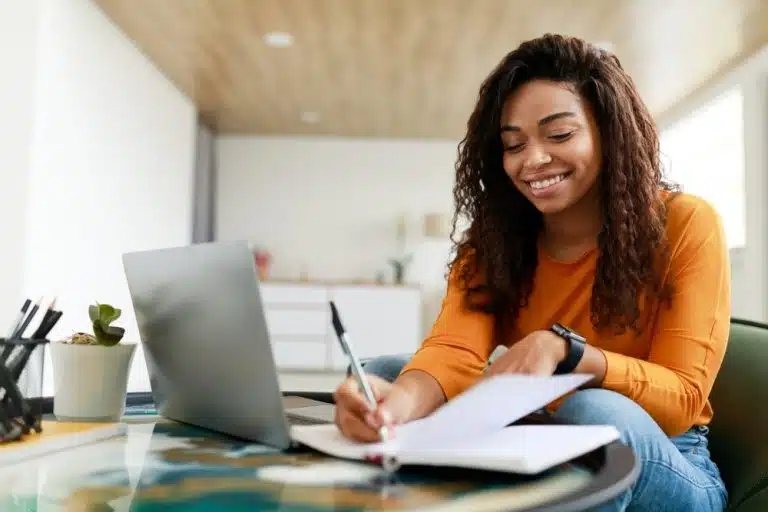 Reputation: A university's ranking contributes to its reputation. By choosing a highly-ranked university like UNC-Chapel Hill, students align themselves with that reputation. After graduation, this association can be beneficial as employers and graduate programs often regard degrees from highly ranked institutions favorably.
Research Opportunities: High rankings often correlate with robust research opportunities. UNC-Chapel Hill is known for its emphasis on research, offering students at all levels the chance to engage in meaningful research projects. For students interested in fields where research is important, this can be a significant factor in their college decision process.
Faculty Quality: A high-ranking university tends to attract top faculty. These professors are leaders in their fields, producing influential research and providing high-quality instruction. By applying to UNC-Chapel Hill, students gain the opportunity to learn from these exceptional faculty members.
Student Satisfaction and Success: Rankings often consider factors such as student satisfaction and post-graduate success. A high ranking can indicate that students are generally satisfied with their experiences and that graduates tend to do well in their careers. Prospective students can view this as a promising sign of a supportive and productive college environment.
Network: A highly-ranked university like UNC-Chapel Hill has a vast network of successful alumni. This network can be beneficial for internships, job opportunities, and mentorship.
While these benefits from UNC-Chapel Hill's ranking can play a significant role in the college application process, it's important for students to remember that rankings should not be the sole determining factor in their decision. Individual fits—such as a university's location, size, culture, available majors and extracurriculars, and financial aid opportunities—should also play a crucial role in selecting a college.
Conclusion
Rankings are a critical barometer of an institution's quality, but they do not entirely encapsulate the richness of a university's offerings. They do, however, underscore UNC-Chapel Hill's commitment to excellence, innovation, and service.
While UNC-Chapel Hill's ranking is undeniably impressive, it's UNC-Chapel Hill's unwavering dedication to its students, robust research portfolio, and community engagement that truly set it apart. The university's continued investment in research, education, and public service not only sustains its top-tier status but also ensures it continues to serve as a beacon of knowledge and innovation for generations to come.
In the end, UNC-Chapel Hill's reputation as a leading public university is well-deserved, making it an excellent choice for students from North Carolina, the United States, and around the world.
Want to learn more about your chances of getting into UNC-Chapel Hill? You've come to the right place. At AdmissionSight, we have over 10 years of experience guiding students through the competitive admissions process.
AdmissionSight can help you put your best foot forward when applying to college this fall. Contact us today for more information on our services.