Athletic Recruitment for the Ivy League
Every year, plenty of student-athletes look towards college as a way to keep playing their sport while attaining a college education. But the recruiting process can be a complicated one, especially if you are a student-athlete who has set their sights on gaining admission to an Ivy League school. In this post, we're going to explain everything you need to know about the Ivy League athletic recruiting process and how you can give yourself the best chances of getting in. We're also going to explain why the recruiting process for Ivy League schools is different from other schools.
How do colleges recruit athletes?
Whether we're talking about Ivy League athletic recruiting or recruiting for any other school, the main thing to understand is that recruiting is a process where colleges reach out to student-athletes, and student-athletes may reach out to colleges. So, which athletes are taking part in this process?
Typically, the student-athletes who are part of the recruiting process are the ones who have demonstrated extraordinary talent in a sport (or sports) during their high school years. Schools often seek out these students because they see them as a potential asset to their athletic programs.
What is the NCAA, and how does it work?
The NCAA is an organization that governs athletics for over 1000 schools nationwide. They often set the rules for each sport, and they are in charge of determining which division a school will play in depending on a number of factors. When it comes to recruiting, the NCAA has certain rules about what schools can do and what students can do when contacting their schools of choice. The NCAA describes athletic recruiting as follows:
"Recruiting happens when a college employee or representative invites a high school student-athlete to play sports for their college. Recruiting can occur in many ways, such as face-to-face contact, phone calls or text messaging, through mailed or emailed material or through social media."
Student-athletes should keep in mind that they don't have to wait for the colleges to come to them if they are interested in being recruited. College scouts can only keep track of so many students, so students who have demonstrated excellent athletic skills during high school should feel free to reach out to colleges as well. The best way to do this is to contact the college athletic department directly or reach out to the coach of a particular team. For the sake of simplicity, we're going to break down the basic process into a number of easy to understand steps.
Coaches from different colleges reach out to students still in high school to express their interest in the student's athletic abilities. Or students reach out to college coaches to explain their abilities and accomplishments.
Students then visit the colleges they are interested in to get a better idea of the athletic programs, facilities, and opportunities.
Coaches will typically want to see the student in action, so they will visit the student's high school to watch them play or practice.
If a college is interested in a student-athlete, they will offer the student an athletic scholarship that details what the student will get if they attend that school.
If a student wants to accept an offer, they make a verbal commitment to the school, which is non-binding.
Once the student and school are in agreement over the terms of the offer, the student will sign a letter of intent, which means they intend to play sports for that particular school. This is typically in return for a one-year athletic scholarship.
This is the typical recruiting process for most colleges and universities, but the Ivy League works a bit differently. Let's take a look at how the Ivy League athletic recruiting process works.
How does the Ivy League recruit athletes?
How do college athletes get recruited by Ivy League schools? In many ways, the Ivy League athletic recruiting process is similar to other schools' general recruiting process. They follow many of the same steps listed above when they are evaluating which students will add value to their athletic programs.
Once students make a verbal commitment to a school, they will still need to submit an application for admission to the school. While this is also standard practice at other colleges and universities, the process for being admitted to an Ivy League school as a student-athlete is a bit different.
What makes the Ivy League athletic recruiting process different?
Academic requirements
It is widely known that Ivy League schools are among the most selective schools in the nation. This has become even more true in recent years as more schools receive applications from talented students. For most Ivy League schools, the acceptance rate is lower than 10%, which means even recruited student-athletes need to submit a competitive application along with demonstrating extraordinary athletic skills.
At many colleges and universities, academic requirements may be lowered if a school is interested in a particular student. While Ivy League schools will give student-athlete some extra credit for their athletic prowess, they will still need to demonstrate strong academic credentials. In order to gain admission to an Ivy League school as a student-athlete, you will still need strong SAT or ACT scores in order to be considered unless the school no longer requires standardized tests.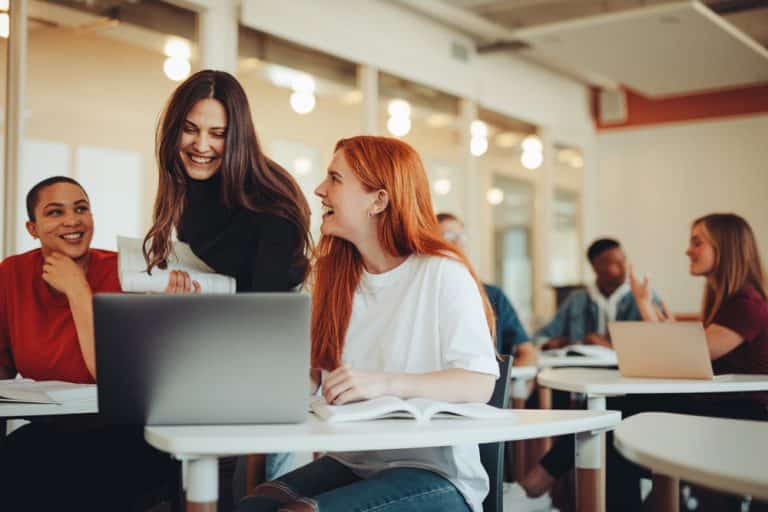 An excellent transcript and a strong application, in general, will also be necessary for gaining admission to an Ivy League school. In short, Ivy League schools are looking for top-notch athletes, but those athletes also need to be top-notch students.
Student-athletes also need to keep in mind how important athletics are to Ivy League schools. Most Ivy League schools compete in Division I NCAA sports, and this means they need to be competitive with much larger schools. So, you will likely need to be just as good an athlete to get into an Ivy League school as you would get into a giant state university.
Ivy League Athletic Scholarships
One of the main differences between the athletic recruiting process at most schools and the Ivy League athletic recruiting process is there are no Ivy League athletic scholarships. So, being an excellent athlete will not get you a free ride to your chosen school. Instead, Ivy League schools only offer need-based scholarships. The financial aid process for athletes at Ivy League schools is the same as the financial aid process for all other students.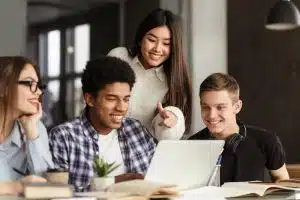 For all students at Ivy League schools, the financial aid process is based solely on demonstrated need. The Ivy League explains its process as follows:
"Ivy League schools provide financial aid to students, including athletes, only on the basis of financial need as determined by each institution's Financial Aid Office. There are no academic or athletic scholarships in the Ivy League. A coach may assist a prospective student-athlete to obtain an estimated financial aid award, however only the Financial Aid Office has the authority to determine financial aid awards and to notify students officially of their actual or estimated awards."
When a student athlete is recruited by an Ivy League school, they will often be given an estimate for a financial aid award so they may compare it with scholarship offers they have received from other schools.
Academic Index
While the Ivy League may recruit a student athlete primarily on the basis of their athletic ability, they still need to make sure all of their students can handle the rigorous academics offered at Ivy League schools. The purpose of the Academic Index is to make sure that academically underqualified students aren't accepted simply on the basis of their athletic ability.
The Academic Index is a system the Ivy League uses to figure out which students will thrive as athletes as well as academic students. So, why is this so important to the Ivy League? Part of the issue is not wanting to admit underqualified students, but the Ivy League agreed to this system partly to discourage schools from admitting underqualified students in order to give an unfair advantage to a particular school.
The most important aspect of a student's AI score is their GPA. Many Ivy League schools no longer require standardized tests, and many no longer consider class rank. So, a student's GPA will be the main barometer of whether or not they are qualified to attend an Ivy League school. So, how does the Academic Index work in practice?
Unfortunately, the Academic Index scoring system is a closely guarded secret of the Ivy League. There are various theories about how the Ivies come up with their scoring system, but there is no way for individual students to know how they are being scored. It's also possible that each school has different Academic Index requirements, so an acceptable score for Cornell may not be good enough at Harvard. In general, it is thought that a minimum GPA of 3.0 is a baseline requirement for admission to an Ivy League school for a student-athlete, but this can vary based on the qualifications of applicants for any given year.
You can find Academic Index calculators online, but we caution against putting too much emphasis on them because they are often inaccurate because they cannot account for a wide range of variables.
The Likely Letter
Many schools that offer athletic scholarships issue Letters of Intent which essentially notify the student that they will be admitted and what athletic-based scholarship they will receive for their first year at college.
Since there are no Ivy League athletic scholarships, they can't issue letters of intent. Instead, many Ivy League schools will issue "Likely Letters," which meant that the student is likely to be admitted unless there is a major change in either their academic or athletic performance. The Ivy League explains the Likely Letter as follows:
"This letter means that as long as the applicant sustains the academic and personal record reflected in the completed application, the institution will send a formal admission offer on the appropriate notification date. Only the Admissions Office can issue a likely letter, and only after receiving a completed application and all required materials. Likely letters may not be issued prior to October 1 of the prospect's senior year in high school."
What do athletes need to do in order to be accepted to an Ivy League school?
How can prospective student-athletes improve their chances of getting into an Ivy League school? As we mentioned earlier, Ivy League schools won't admit a student athlete simply on the basis of their athletic ability. All applicants must satisfy certain requirements, and student-athletes are no different.
While excellent athletics can certainly give a student a significant advantage when applying to an Ivy League school, they will still need to prove that they are academically qualified as well. So, what do student-athletes need to consider before applying to an Ivy League school?
A rigorous course load
One of the first things a college admissions office will consider when reviewing applications is the academic rigor a student chooses. Ivy League schools want to accept students who have challenged themselves in high school by taking more difficult, high-level courses. The Ivy League recommends that student-athletes complete the following coursework when applying:
four years of English;
four years of a single foreign language;
three years of history/social science;
four years of mathematics;
four years of science;
frequent practice in writing expository prose.
Additionally, all students applying to Ivy League schools are recommended to take challenging course offerings such as AP, IB, and honors-level courses. These courses will demonstrate that you are committed to challenging yourself academically.
GPA
In addition to taking challenging classes, you will also want to demonstrate that you have done well in these classes. Typically, students applying to Ivy League schools have GPAs above 4.0, but student-athletes generally need to have at least a 3.0 GPA to even be considered. As always, the better your GPA, the better chance you will have of being admitted.
Standardized Tests
This component of your application as a student-athlete is likely not as important as it used to be. As more and more schools have moved to test-optional policies, this is not as vital a metric. If you do plan to submit your standardized test scores, higher scores are obviously better, but student-athletes can often gain admission with lower test scores than other applicants.
For most Ivy League schools, the 75th percentile of scores puts you very close to a perfect score of 1600 on the SAT and 36 on the ACT. Student-athletes, on the other hand, can often gain admission by scoring in the 25th percentile of scores. That said, the 25th percentile for Ivy League schools is still above 1400 on the SAT and 30 on the ACT.
The rest of your application
As you may have heard, most schools employ a holistic approach to admissions, meaning they take your entire personal and academic situation into account when considering you for admission. In addition to a high GPA and test scores, this means having a well-written personal statement and whatever supplemental essays the school requires.
You will also need to have an application that reflects a strong history of extracurricular activities. This often worries serious student athletes because they have spent so much of their time outside of class on excelling in sports. But this isn't really a downside. In fact, Ivy League schools are attracted to students who have shown a particular passions and commitment to a single activity.
Additionally, you will need to source good letters of recommendation. Most schools require that you submit letters from teachers as well as an academic counselor, but as a student-athlete, you can also submit a letter from a coach.
The Ivy League athletic recruiting timeline
Not all schools adhere to the same timeline, but this will give you an idea of what to expect as you navigate the admissions process as a student-athlete. While the process can begin in your freshman or sophomore years of high school, most colleges will look most closely at what you are doing during your junior and senior years. These are the different recruiting periods that you need to be aware of as you go through the process:
Dead Period: In this period, coaches most likely won't interact with students face-to-face. They may communicate via email or phone, but that's it.
Quiet Period: Coaches will start to meet with students on campus, but they won't visit a student's high school just yet. The communication process is the same.
Contact Period: Coaches will start to visit students at their high schools to see them play or conduct informal interviews. The contact process is still mostly the same, but there may be more phone contact at this point.
Evaluation Period: When coaches have narrowed down their list of potential recruits, they will visit the students at their high schools in order to evaluate their athletic performance, but they don't meet with the students in-person during this period.
How to plan your high school athletics career?
How should you structure your high school athletic career?
Freshman & Sophomore Years
Students can start contacting Ivy League schools to show their interest in a particular school. They can also visit the schools and introduce themselves to athletic staff members.
Junior Year
September to November:
For the most part, the junior year will be a quiet period, meaning coaches will likely not come to visit you, but you can become more active about contacting the coaches you are interested in. This is also a good time to start visiting college campuses and making contact with coaches via email. You should take the SAT for the first time during your junior year of high school to see where you need to improve.
December to February:
This is when the contract period usually starts, and this is when coaches might come to see you play at your high school and meet you.
March to June:
Typically, this is when student-athletes are given their first opportunity to do an official on-campus visit. This is the beginning of the evaluation period when coaches will be more inclined to visit your high school to evaluate your playing and your progress. This is when you should take the SAT again, even if you had a good score the first time.
Senior Year
July to September:
At this point, coaches will have a good idea of which students they want to recruit, and they will start showing your transcripts and test scores to their admissions departments. This is not an official review, but it allows the coaches to see if their prospective recruits have what it takes to gain admission.
September to December:
This is when you will start to submit your college applications, and you will need to become familiar with the specific deadlines for each school. If you think you can improve your standardized test scores, this is the time to take them one more time.
January to June:
Typically, schools start sending out decision letters in March and April. Prior to this, you may receive a likely letter informing you that you will most likely be admitted. There are a couple of things to keep in mind here: First, getting a likely letter doesn't mean you have been officially admitted. This means that you can't let your studies slide. Schools require a final academic report in the spring of your senior year of high school, and sharply declining grades can mean your acceptance is rescinded. Also, not all student athletes get likely letters, so if you don't get one, don't give up hope.
The Bottom Line
As you can see, the admissions process for student athletes to Ivy League schools is somewhat different from non-Ivy League schools. In order to have the best chance of gaining admission to an Ivy League school as a student athlete, you will need to demonstrate extraordinary athletic skills, but you will also need to prove that you can handle Ivy League-level academics. In order to do this, you will need to have a high GPA, good test scores (if applicable), and a solid application complete with strong essays and letters of recommendation. You also need to consider the fact that there are no Ivy League athletic scholarships, so your financial aid situation will be determined by your demonstrated need rather than your athletic ability.
At AdmissionSight, we know just how complicated this process can be. There are so many things to keep in mind, and it can seem daunting even to the best students. We have years of experience guiding students through all aspects of college planning to give them the best possible chances of admission. If you need help navigating the admissions process, contact us today to see what AdmissionSight can do for you.